Adonai Lord Most High Exploring The Names Of God
This page/post may contain affiliate links.  As an Amazon Associate, as well as an affiliate of other programs, this means if you purchase something using these links, I will receive a commission on qualifying purchases at no cost to you! For more detailed information, please visit our Affiliate Disclaimer page
As we continue to explore the names of God, I'm excited to share this with you. Adonai, a beautiful name of God, means: Lord, Master. It denotes the omnipotence of God, his role as absolute ruler.
You can find everything that you are looking for about The Names of God and Why We Should Study and Pray Them, in this post as well as in-depth studies on each of the 9 names of God we cover (Adonai, Abba, Jehovah Jireh and many more) but you may also wish to purchase the ebook for your convenience. No ads, no pop ups and you'll have it forever to refer to when fasting. It includes a video and additional downloads. The best part – it's only $5! Your choice, read it here or have it forever.
An In-Depth Look at 9 of the Names of God
(If you have missed previous posts on the names of God, you can find them here: Jehovah Rapha, Jehovah Nissi, Jehovah Jireh, Yahweh, Jehovah Rohi and Jehovah Elohim).
אדוני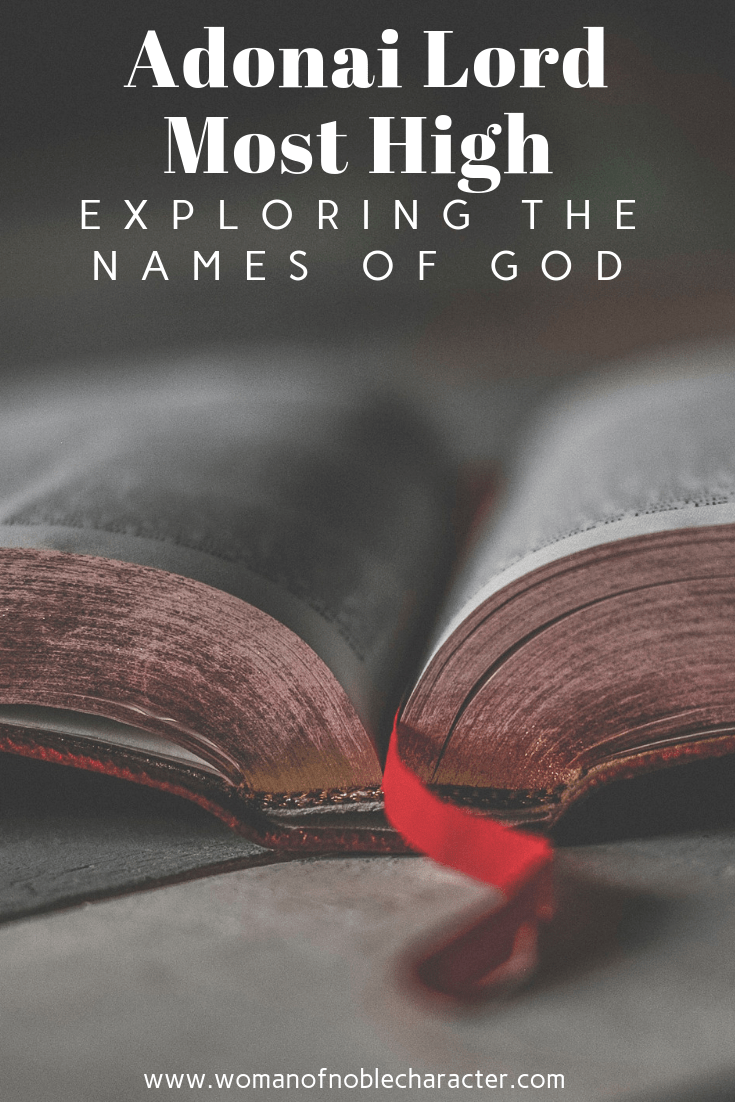 Adonai is the plural of Adon, meaning "Lord, Lord, LORD, master, or owner" (the word Adon derives from a Ugaritic word meaning "lord" or "father"). In the Tanakh, the word Adon can refer to men and angels as well as to the LORD God of Israel (e.g., Exodus 34:23)
In the Old Testament Adonai occurs 434 times. There are heavy uses of Adonai in Isaiah (e.g., Adonai Jehovah). It occurs 200 times in Ezekiel alone and appears 11 times in Daniel Chapter 9. Adonai is first used in Gen 15:2.
Here are some beautiful verses using Adonai in the original text:
Psalm 148:13 ESV
Let them praise the name of the Lord, for his name alone is exalted; his majesty is above earth and heaven.

Psalm 23:1 ESV
A Psalm of David. The Lord is my shepherd; I shall not want.

Exodus 6:3 ESV
I appeared to Abraham, to Isaac, and to Jacob, as God Almighty, but by my name the Lord I did not make myself known to them.
Exodus 3:14 ESV
God said to Moses, "I am who I am." And he said, "Say this to the people of Israel, 'I am has sent me to you.'"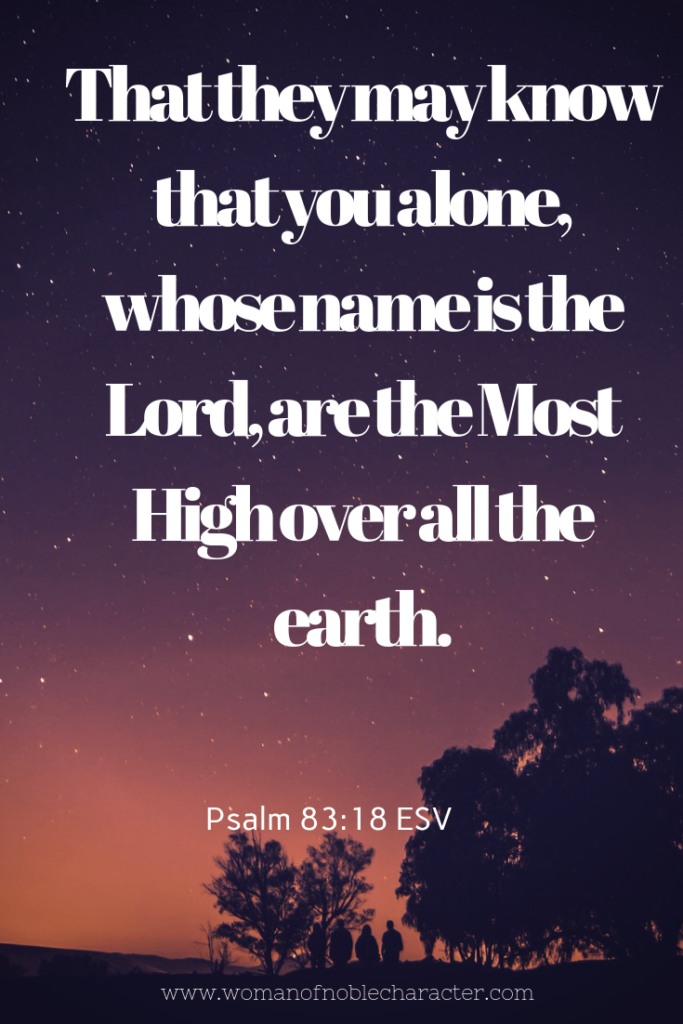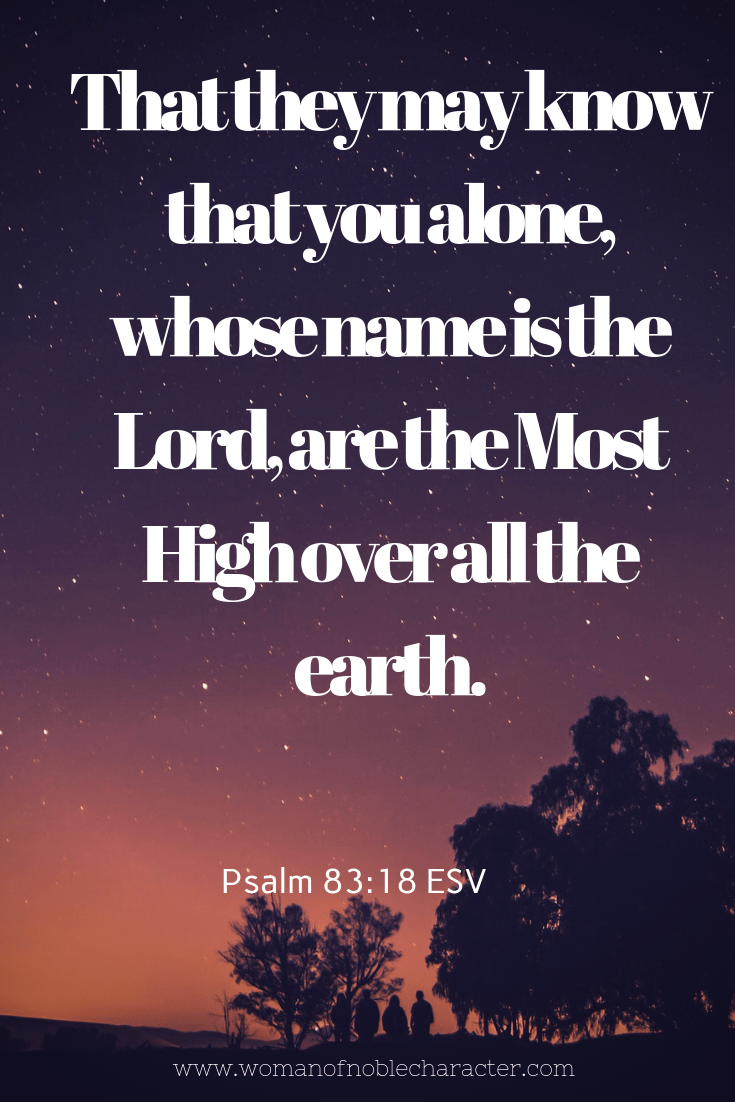 Psalm 83:18 ESV
That they may know that you alone, whose name is the Lord, are the Most High over all the earth.

Genesis 1:1 ESV
In the beginning, God created the heavens and the earth.
Psalm 8:1 ESV
To the choirmaster: according to The Gittith. A Psalm of David. O Lord, our Lord, how majestic is your name in all the earth! You have set your glory above the heavens.
Exodus 20:7 ESV
"You shall not take the name of the Lord your God in vain, for the Lord will not hold him guiltless who takes his name in vain.
When my boys were small, I recall a quarrel between them. My older son was telling my younger one what to do. My younger one said "You are not my boss". Fast forward over ten years later, I still hear this interchange between them.
As for me, I work for myself. I have clients that I work for that dictate my work, but, overall, I am my own boss.
By the time this devotion is shared with our class, I will have a husband. He will be the head of the home and I, his helpmeet.
In nearly every area of our lives, we have a boss or at least someone that we need to answer to, but what about our life in general?
Who is your master? If you are a believer in Christ, your master should be our God.
Do you submit every area of your life to Him? Or, are there areas that you, out of habit or addiction or fear or something else, that you haven't given to Him, Adonai, yet?
Adonai, the name of God that we are focusing on this week, means Lord and Master. If you allow Him to be your Adonai, He is the one that you will submit to in all things. You will bow down before Him (literally and figuratively). He is the ultimate boss or authority figure in your life.
The first time we find this name for God used in the Bible is in Genesis 15: 1-2 when God is speaking with Abram:
"After this, the word of the LORD came to Abram in a vision: "Do not be afraid, Abram. I am your shield, your very great reward." But Abram said, "O Sovereign Lord, what can you give me, since I remain childless and the one who will inherit my estate is Eliezer of Damascus?"
When you read about Abraham in the Bible, you see many instances of how he allowed God to be Adonai to him.
He followed God out of his homeland of Ur
He relied on God to provide for his family
Later, he trusted God when he was willing to sacrifice his son as an offering.
In the passage above, however, Abraham seems to question God's authority in the area of his wife's barrenness. Was that a momentary lapse on Abraham's part? Or perhaps, was Abraham influenced by his wife's despair?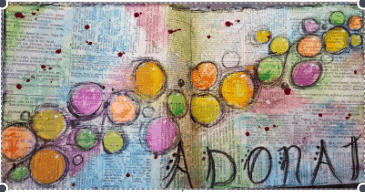 As Christians, we need to be certain that the words that come out of our mouths match our behaviors. Do we praise God with our lips, yet act in ways that do not honor Him? Are we honoring Adonai in all we do?
There are many ways that this can happen. We think that by volunteering to help in the church that we are honoring God, but if you allow it to take over your life, you are not placing God as your master.
Many things can take over as boss in our lives: money, things, work, food, friends, even our children or spouse. When we put those things in higher priority than God, we are allowing them to be our "boss".
Spend some time in prayer today asking God to shine a light on any area of your life that you are putting before Him. Ask Him to be the Lord of your life and your heart.
Did you learn something new about Adonai? Which is your favorite of the names of God?
For more studies on the names of God, see this section of my website.
For more study on the names of God, including Jehovah Shalom, consider these recommended resources:
Because of Him,
Sue