This page/post may contain affiliate links. As an Amazon Associate, as well as an affiliate of other programs, this means if you purchase something using these links, I will receive a commission on qualifying purchases at no cost to you! For more detailed information, please visit our Affiliate Disclaimer page
Flipping through the Hebrew Bible (Old Testament) certainly contains some characters and features that can be tough to wrap our minds around. Take, for instance, the Angel of the Lord. This figure presents us with quite a contradiction. Who is he? It's worth understanding who this enigmatic angel really was and why it's still so important to consider him today.
The Bible never identifies the angel of the Lord by name, but if you look closely, there are clues about his identity. When "the" is used before "angel," this indicates it could be a unique being apart from other angels mentioned in scripture. He speaks on God's behalf and carries out His responsibilities.
It is no surprise that the people of ancient times were filled with fear when they witnessed an angel of the Lord. For in some cases, it was actually God manifesting himself on Earth. We now refer to these remarkable instances as 'theophanies,' a physical representation of our all-powerful Creator appearing before us mortals.
After the glorious celebration of Christ's incarnation, references to "the angel of the Lord" in scripture vanish. While angels are still mentioned many times throughout the New Testament, further appearances from "the angel of the Lord" seems to stop. While angels still appear multiple times to communicate God's will and messages, this noteworthy figure is not mentioned. It can be puzzling that an 'angel' appears to Joseph in Matthew 1:24 and is referred to as "the" angel when just four verses earlier, it is called "an" angel.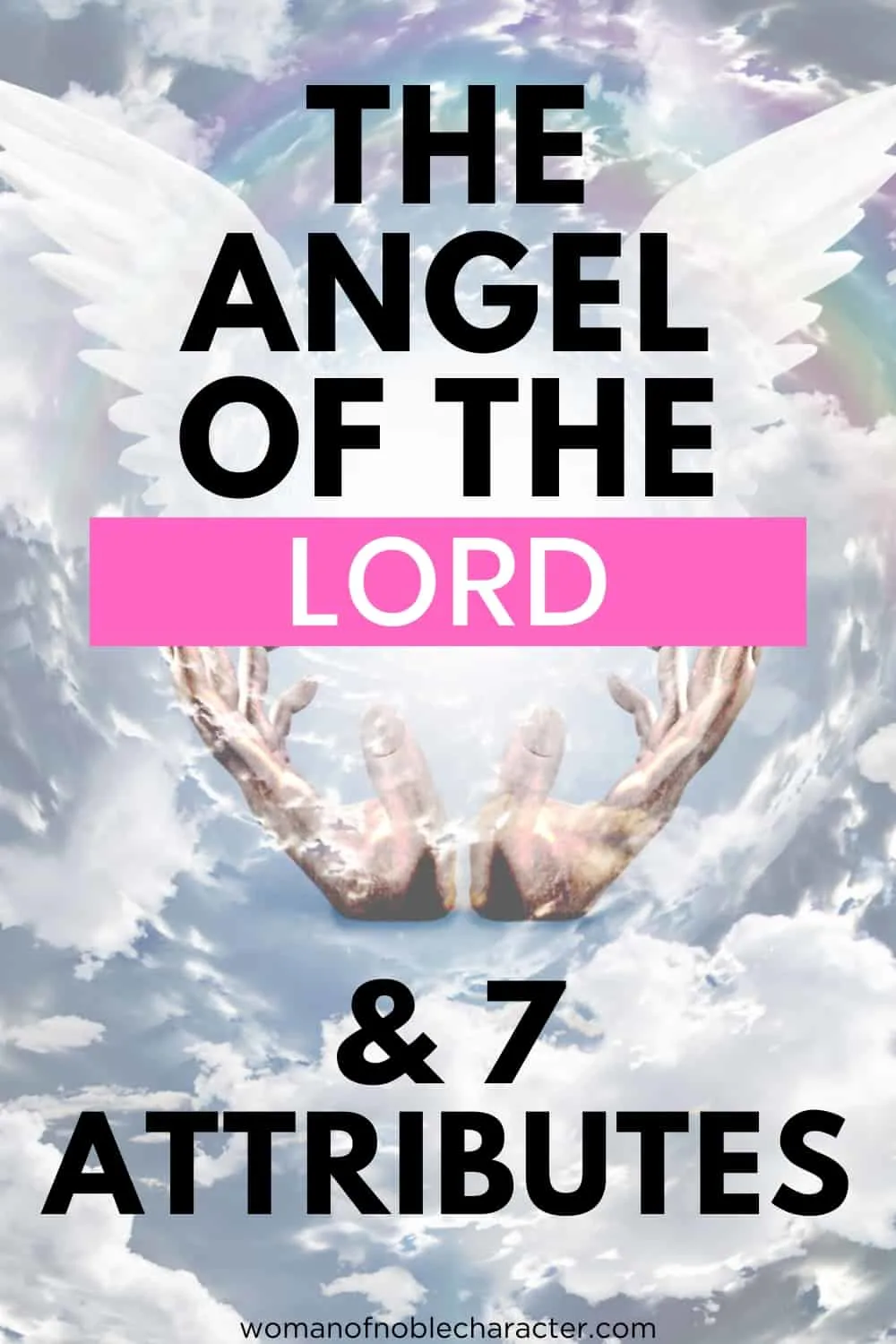 Matthew is making sure we don't forget the angel he mentioned previously – an important detail that helps us understand Matthew 28:2. In this verse, English Standard Version reads, "an angel of the Lord" descended from heaven and rolled away Jesus' tombstone; however, in Greek, there's no article before 'angel,' which makes it unclear if it was a specific or unspecific one. That said, King James Bible gives better wording by specifying 'an angel.'
It's interesting to consider that when the Bible mentions "the angel of the Lord," there may have been more than meets the eye – it could've actually been Jesus, appearing in the pre-incarnation form! This makes perfect sense given what Jesus said about Himself: He existed before Abraham and was active in the world. So whether we're talking about Christophany (the appearance of Christ) or Theophany (the appearance of God), chances are these 'angels' were physical manifestations of God himself.
The Angel of the Lord: Yahweh's Messenger
The Hebrew word "angel" is Malak, meaning "messenger." So this messenger is not just an angel but the "angel of the Lord." The messenger is not just an angel but the angel of Yahweh.
Yahweh proclaims to Moses that this angel will lead them, saying, "my name is in him."
Is it Yahweh, or like Yahweh?
As you get to know this character more intimately, a giant puzzle will make itself known: it's difficult to discern if the angel of God is delivering messages on behalf of Yahweh or speaking as him.
Have you ever come across a perplexing contradiction in the Bible? We often wonder how it's possible that two seemingly opposed ideas can both be true. But even though navigating through these complexities may seem like an uphill battle, there is no denying the wisdom hidden within Hebrew Scriptures.
You can unlock a whole new level of understanding when you explore Scripture. Rather than just accept things at face value, ask yourself why they are written in such an odd or contradictory way – could there be something more that God is telling us? By taking this approach and exploring Jesus' teachings with fresh eyes, your faith and knowledge of God's character will benefit enormously.
The form you have selected does not exist.
12 Visits from the Angel of the Lord in Scripture
The Angel of the LORD Appears to Hagar
In Genesis 16, the angel of YHWH speaks in a way that could only come from God. Promising to bless Hagar's descendants and multiply them greatly is an unmistakable extension of divine power! And it appears Hagar knew this too – she gives the angel a name indicating her profound faith: El Roi, meaning 'the God who sees me.' What assurance these words must have brought to her heart!
God spoke to Hagar in a moment of despair, telling her to name the child she was carrying Ishmael. ''God hears' – an inspiring reminder that God listens even during our most challenging times!
The angel of the LORD Appears to Abraham
In Genesis 18, Scripture tells us that the LORD appeared to Abraham and Sarah in the form of a man along with two other men:
When Abraham saw his unexpected guests, he was visibly moved – not your typical reaction from a wealthy elder like himself. Yet, upon closer inspection of the figure, something seemed different about him.
Abraham knew he was in the presence of something special when one of his visitors addressed him as "Adonai" or, more familiarly, known as 'O Lord' – a term exclusively used to refer to God. Scholars agree that this angelic meeting confirms Abraham's belief that Yahweh had manifested before him.
Abraham knew God was taking care of him, and He reassured Abraham with the same promise he had made before. To confirm it, the angel of the Lord said, "declares the LORD," – revealing that this figure is none other than YHWH Himself! At last, all things came to fruition as God blessed His faithful servant, saying, "you have obeyed my voice."
The Angel of the Lord Appears to Jacob
In Jacob's dream, we find out that the "angel of God" is really a manifestation of God himself speaking. But wait until we read what follows in Genesis 32:24-30. Then, we learn about an even more powerful demonstration of God when Jacob physically encounters the Almighty.
Jacob battled with a figure who had the appearance of man and eventually was convinced that it must have been God. After all, He'd previously appeared to Jacob's ancestor Abraham in human form. (Genesis 18:1-15)
As Jacob's life began to wind down, in Genesis 48:15-16, we read that he had the opportunity to bestow a special blessing on his beloved son Joseph and his two grandsons.
Jacob would use the term angel (or messenger) in his blessing.
The Angel of the Lord Appears to Moses
In a remarkable moment of Divine revelation, the angel of God took on an awe-inspiring form as flames engulfed Moses. "God called to him from within the bush," and it was in this very instance that He proclaimed His name – YHWH.
The angel of the LORD in the Old Testament is no ordinary messenger: his words and actions point to a divine presence (such as in Genesis. 22:11-18). From Moses' encounter with a flame burning brightly – often thought of as one of God's signs throughout Exodus – to shielding Israel out of Egypt, this figure plays an active role in guiding them through difficult times and promising they will be taken into their promised land.
The added detail that "the LORD' and 'God" are used interchangeably here confirms what was already suspected – that this remarkable entity standing before ones like Moses isn't just any angel…it's actually very closely linked to GOD himself!
The Pillar of Cloud and The Angel of God
The Book of Exodus tells the incredible story of God's presence in powerful ways – from a majestic burning bush to pillars of cloud and fire leading Israel on their journey. A divine messenger, known as "the angel of God," also accompanied them, ensuring that they were always safe.
This messenger was no ordinary angel! Similar to the pillar of cloud and fire, this heavenly being is a representation of God Himself. Depending on how we interpret their actions, either they acted together as one entity or separately, with each playing an individual role – when it moved, so did the cloud!
We only have the privilege of knowing just a tiny sliver of God's greatness. Despite his omniscience, omnipotence, and eternity, our human brains struggle to comprehend these qualities that make him perfectly divine – they seem beyond anything we can imagine! His ability to be everywhere at once and take any form he desires or even just appear as fire & cloud? That's something no one but Him could ever do; it shows us time and time again He isn't bound by physical laws like we are here on earth.
God is always near to us, ready and willing to go ahead of us in life – even if we don't understand every single detail. We'll never know the exact member of the Trinity revealed through events such as the burning bush or pillar of cloud/fire; what's important is that God was with his people just like He still is today!
His holy purposes will be met regardless of our understanding: believing Him without comprehending everything allows for the trust that all things are working together according to a greater plan.
The Angel of the Lord, The Commander of the Lord's Army, and Joshua
(on a side note, I wanted to name our coffee business/ministry Holy Ground, but it was taken – cool name, though, huh?)
As Joshua encountered the LORD's commander, he could have never anticipated what would happen. At first glance, it appeared to be merely a man, but upon further inspection, this figure revealed himself as an angelic manifestation of God! In awe and reverence at its holy presence, Joshua humbly bowed down in worship – much like Moses did when confronted with a similar divine being so many years before in Exodus 3.
The divine had a special way of granting people the courage and strength to fulfill their missions – before Jacob (Gen 32:22-32), Moses (Exod 3:1-4:17), or Joshua embarked on theirs' they were visited by the angel of the Lord.
The Angel of the Lord in The Book of Judges
It is unclear whether Judges 2:15 refers to an appearance of the angel of the LORD or whether it's a messenger in the form of a prophet.
The reason that some biblical scholars consider this a prophet versus a divine appearance is that a prophet is mentioned in Judges 6:7. Still, then in Judges 6:11, the angel of the LORD does make a physical appearance. (more on this shortly).
In Judges 5, Deborah sang a powerful poem that praised the Lord for his victory over King Sisera and the Canaanites. Not only did it express joyous celebration, but it also included a curse from the angel of the Lord.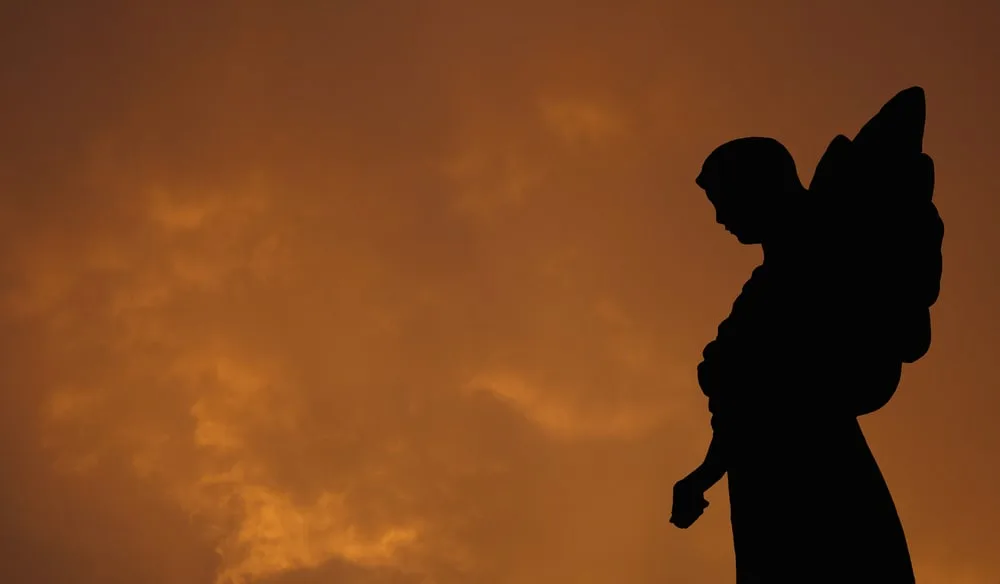 The Angel of the Lord Appears to Gideon
In Judges 6:11-12 we see the angel of the LORD again make a physical appearance.
In this passage, the angel of the LORD is in human form as the verb sat down is used, and Gideon mistakes the angel for a mere human. Gideon doesn't even realize this is God as he refers to the man as "lord" (lowercase).
Gideon had an attitude – he sarcastically pointed out that if the Lord were really with his people, they wouldn't be stuck in their current situation. He questioned where all those great wonders told by past generations went off to.
Then the angel of the LORD responds to Gideon:
But STILL, Gideon isn't convinced that he is speaking with God and the LORD speaks again in Judges 6:15-24:
The Angel of the Lord Appears to Samson's Mother and Father
In Judges 13, we can read about this account. Here is a brief portion.
In verse 18, we learn that the angel's name is too wonderful to understand, so He doesn't reveal it to Samson's parents. In Isaiah 9:6, we learn that the Messiah's name is listed as "Wonderful Counselor," among other names. The angel of the LORD here in Judges 13, as well as chapter 6, performs miracles, which are normally attributed to God himself.
The Angel of the Lord Appears to David
In 2 Samuel 24 we read that the LORD was so displeased with David's lack of trust that His anger burned against all Israel. So, instead of punishing Himself, He gave King David a choice: select his own punishment for this misdeed.
Here is a glimpse of the story beginning at 2 Samuel 24:15.
It seems likely that David encountered the same angel as the one afflicting the people and the one on the threshing floor. Still, it's not certain if he saw this divine being as a direct representation of God, but he does pray to the Lord, indicating that he thought they were separate beings.
This angel holds immense power, the ability to take life away. However, it's important to remember that only God is able to bring and end lives – not even spiritual forces, including angelic beings or demonic spirits, have this authority on their own.
We know that God allowed Satan to afflict Job, and in Genesis 19, for example, Moses wrote about the angels who visited Lot in Sodom, however, this topic is a post for another day.
The Angel of the Lord Appears to The Prophet Zechariah
Zechariah 1 gives us a glimpse into the word of God, revealed to Zechariah in an awe-inspiring vision. Unlike a dream where one is asleep, this kind of experience requires being awake and alert – something that reveals how powerful these prophetic visions were! That said, it's interesting to note how despite having such a profound spiritual encounter with what appears to be an angelic figure speaking directly from Heaven itself, Zechariah still calls him "lord" (lowercase) and instead implies reverence without acknowledging that this heavenly being is God.
An angel spoke to Zechariah in the vision while a mysterious man in red rode among the myrtle trees. But it didn't take long for them both to be revealed as one and the same: The Angel of the Lord! This divine figure often appeared before mortals with human features.
An angel and the Lord had a direct conversation – Yahweh of armies, as He was known 53 times throughout Zechariah.
In verse eight of this scripture, we see a mysterious figure referred to as simply 'The Man.' It turns out that the man is actually The Angel of the Lord – someone distinct from God but speaking on His behalf nonetheless.
Our heavenly Father is so loving that He sends the angel of the LORD to intercede on our behalf – just as Jesus continually advocates for us now. While questions still remain around his identity – one thing is for certain: our prayers are constantly being heard no matter who or what serves as an intermediary between us and God.
Though the distinction between the angel of the Lord and God Himself is not explicitly stated, it's clear from Zechariah that we don't need to understand this difference in order to learn what God wants us to gain from his Word.
The angel of the LORD in the New Testament
Stephen spoke out to the Sanhedrin and reminded them of their rejection of Jesus, but before he could finish his sermon, they threw him out and stoned him. He began by referring to "an angel"—but made it clear that this was actually God himself! Later in the speech, Stephen pointed back to two major moments — when a divine being appeared as an "angel" at the burning bush, then again on Mount Sinai — showing us all that these were true examples of where God revealed Himself through His angels.
While we humans may never glimpse the face of God Himself, it stands to reason that some people throughout history would have gotten a chance encounter with Jesus before He assumed His human form. And while angels are typically seen as messengers or spiritual guides in scripture, no mention ever made in the Bible suggests the Holy Spirit assumes this role.
The form you have selected does not exist.
7 of the Power and Authority the Angel of The Lord Has
The angel of the Lord is no mere messenger from God – it's something more powerful, a representation of God Himself.
The angel of the Lord has the divine power to both bring life into existence (Genesis 16:10) and take it away (2 Samuel 6) – truly something only God can do!
The angel of the Lord is said to possess divine knowledge and understanding – the same kind of power only found in God. (Genesis 16:13, Exodus 3:7)
The angel of the Lord also shares God's title of 'judge of all the earth' and is a reminder that He alone has authority over everything. It serves as an awe-inspiring example of His power and righteousness. (Genesis 18:25)
In Exodus 23:21, the angel of the Lord is said to have the authority to forgive sins, which belongs to God alone.
According to Biblical accounts, the angel allowed Moses and Joshua to revere it as God's messenger without citing any consequences. Other angels aren't so; they are often seen prohibiting individuals from giving them the glory that rightfully belongs only to the Lord.
This angel was special – its authority surpassed any other heavenly being mentioned in the Bible.
Scripture makes it unmistakably clear that the angel of the LORD is actually God, manifested in a very tangible way. Even more extraordinary – Jesus Christ has been identified as being part of this manifestation; an incredible and humbling example that even within His Divinity, He was capable of taking on flesh.
You may enjoy this video about the angel of the Lord from the Bible Project.
Or one of these recommended resources to learn more about the angel of the Lord:
The Angel of the LORD: A Biblical, Historical, and Theological Study by Douglas Van Dorn, Matt Foreman
Angels of the Lord: 365 Reflections on Our Heavenly Guardians by Catherine Odell, Margaret Savitskas
Angel Armies: Releasing the Warriors of Heaven by Tim Sheets
The angel of the Lord is a divine being that has multiple appearances throughout scripture. This angel delivers messages from God, offers protection, and harbors great power and authority. The next time you read scripture, keep an eye out for references to the angel of the Lord. What other biblical examples of the angel of the Lord do you find in scripture?
ESV – "Scripture quotations are from The ESV® Bible (The Holy Bible, English Standard Version®), copyright © 2001 by Crossway, a publishing ministry of Good News Publishers. Used by permission. All rights reserved."