The Absolute Best Baby Gifts For New Baby
This page/post may contain affiliate links.  As an Amazon Associate, as well as an affiliate of other programs, this means if you purchase something using these links, I will receive a commission on qualifying purchases at no cost to you! For more detailed information, please visit our Affiliate Disclaimer page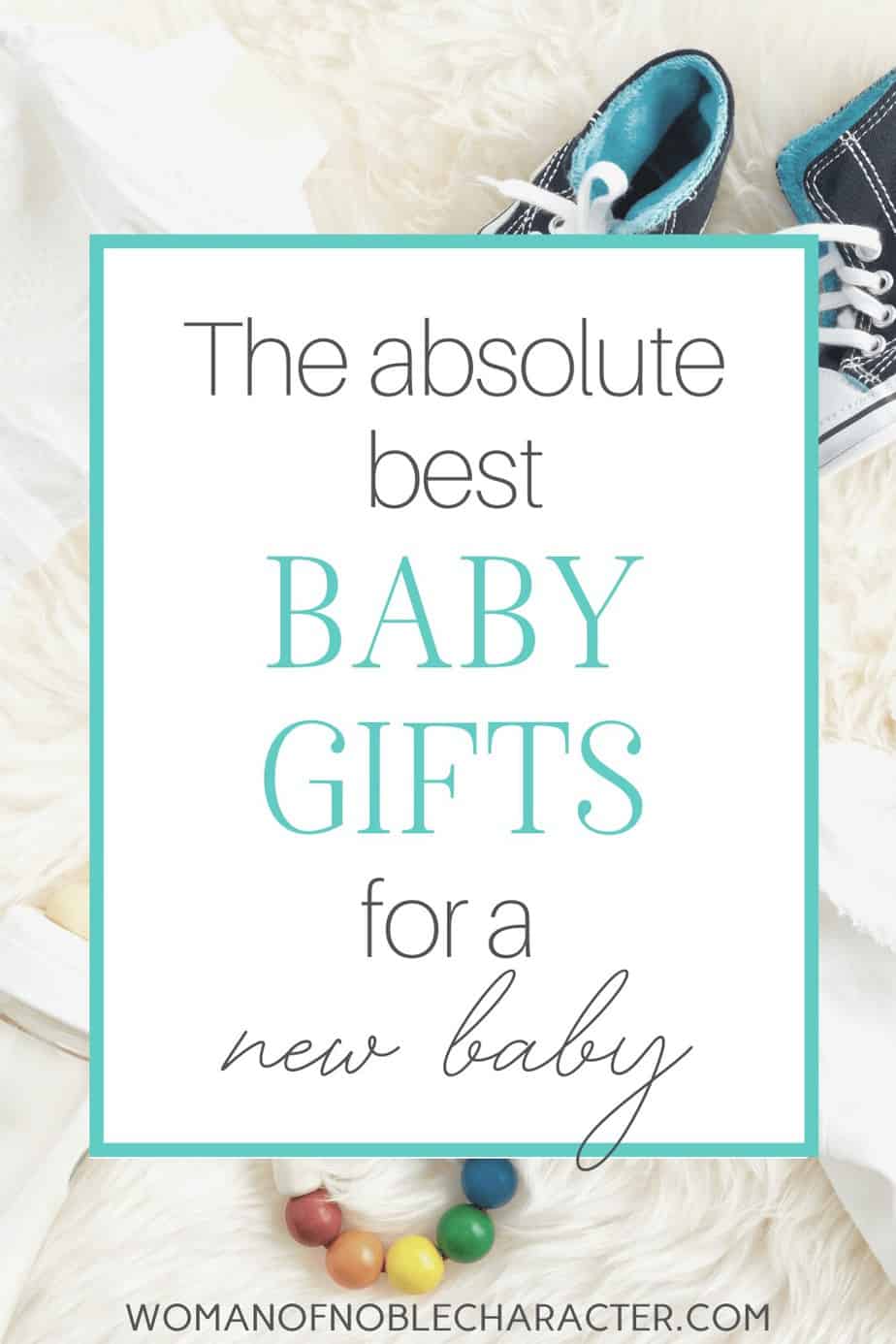 Is your family or friend expecting a new baby? Have a baby shower to attend and aren't sure what to buy? I've got you covered with the absolute best baby gifts in all categories and price ranges.
All gifts are highly rated on Amazon and many, I have purchased for my own grandbabies.
With categories such as sleep aids, breastfeeding, memory keeping and more, you'll find great ideas to find the best baby gifts and make baby shower gift buying easier.
Baby Gifts for Sleep
Every mom knows that if baby isn't sleeping, mom isn't sleeping. These great baby gifts help the little one get much needed rest and help mom sleep soundly, too.
Baby Gifts for Breastfeeding
Nursing has incredible benefits for baby but it is not without challenges, these great baby gifts for breastfeeding make nursing time more comfortable and productive.
Baby Gifts for Eating/Food
It's always so exciting when little ones start to eat real food. These are the best baby gifts for eating make the transition a smoother one and easier on mom.
Baby Gifts for Health and Hygiene
From trimming teeny tiny nails to clearing mucus from little nose and more, these are the best baby gifts to keep that precious little one healthy and clean.
Baby Gift – Infant Carriers/Slings
For hands free baby carrying. Baby gets bonding time with mommy and mommy has her hands free to tend to the other little ones or even fold clothes. This is a must have item on every baby gift list!
Baby Gifts – Strollers/Car Seats
Baby will ride in style (and safety!) with these great stroller and car seat baby gifts.
Baby Gifts – Play Pens
Sometimes baby needs play and explore time. Sometimes momma just needs to take a shower in peace! These pack n plays and play pens are great baby gifts for both mom and baby!
Baby Gifts – Memory Keeping/Keepsakes
You'll want to cherish every moment and these beautiful memory keeping baby gifts will help the new mom do just that.
Baby Gifts for Play/Toys
Even babies benefit from playtime! Colors, patterns, sounds and movement help them to learn as they navigate toys. These recommendations are all great baby gifts for that special little human.
Baby Gifts – Home/Nursery Decor
Baby's room should be an oasis for little one and filled with reminders of just how loved they are. These beautiful nursery decor gifts fit the bill on both counts.
What was the best baby gift you received? What would you add to this list?
(For more great gifts ideas for women, Bible study, men and coffee lovers, check out these posts)
Because of Him,
Sue