This page/post may contain affiliate links. As an Amazon Associate, as well as an affiliate of other programs, this means if you purchase something using these links, I will receive a commission on qualifying purchases at no cost to you! For more detailed information, please visit our Affiliate Disclaimer page
Co-workers with God. Co-laborers with God. Fellow workers. You may have read these terms and wondered what they meant. Or, you may have missed them completely.
When I first read "coworkers with God", I was taken aback. I mean, how can we, as mere humans, be co-laborers with God?
3 John is the shortest book in the New Testament, but it packs a meaty biblical punch. It is there that I read: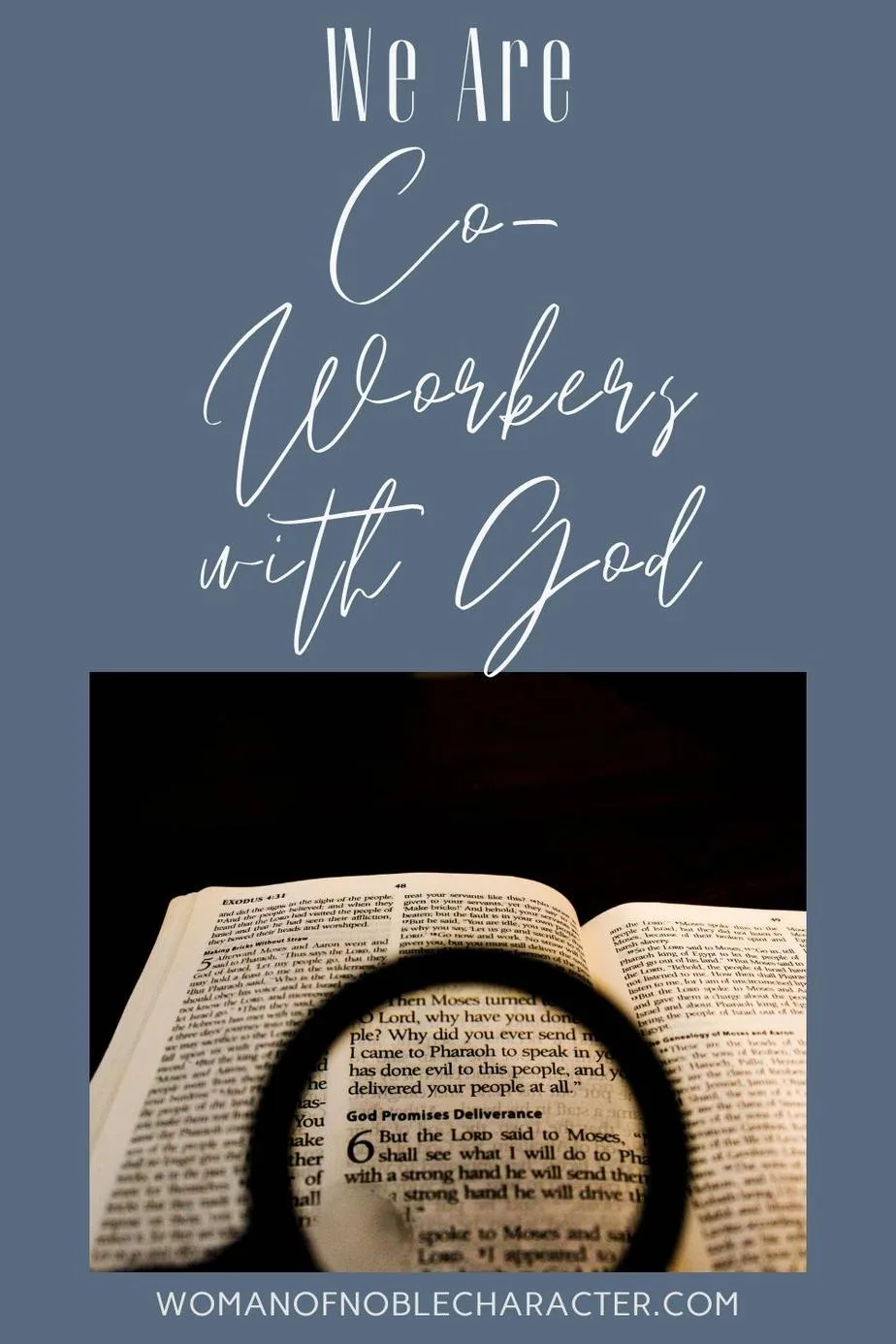 The responsibility of Christians in helping to build up the kingdom is something we ought. This verse speaks about an obligation that individuals have towards this work, not just optional tasks put forth by someone else but rather a personal commitment with what they can do themselves toward seeing Jesus Christ's goals achieved on earth.
The responsibility of a Christian towards God's kingdom is an obligation we ought to fulfill, paraphrasing John. He went on explain how this verse speaks about our duty as Christians and what that means for you in your everyday life!
When we support the work of Kingdom, it can make us feel like "fellow workers" with others who are also working. The same word is used thirteen times in New Testament too!
An interesting use of the phrase is found in 1 Thessalonians:
Timothy was Paul's co-worker and fellow worker in the kingdom. He not only served with him, but he also worked side by side to accomplish God's mission as God's co-worker, too.
We tend to misunderstand the concept of being co-workers with God. This leads many Christians in an unhealthy relationship with their pastor or minister, who they believe can do no wrong because he has fulfilled certain criteria for goodness.
This should not be the case. All Christians are called to the ministry of the Word of God because all Christians are called to some sort of ministry or service.
After all, there are many different types of ministries in Christianity – some people focus on prayer and fasting while others may work at clinics or prisons; yet still other believers engage into social justice by spreading awareness about human rights abuses.
We are all serving Christ in different ways. Some people might not be teaching on the stage, but they still have a contribution to make for society and God's kingdom!
Ministry literally means serving Christ. "Minister" and "ministry" are derived from the Latin minister, which means "to serve." In Latin, minister is the same as the Greek diakonos, both originally words for waiters.
Ministry is to serve others in any way for Jesus Christ's name and the glory of God. This means that we work with our heavenly father, side by-side on earth as well!
Ministry can also be your role as co-worker with God.
Let's take a look at the Scripture to understand and explore this further.
We Are Co-Workers for God's Ministry
The two epistles to the church at Corinth by Paul speak more often than any other book in the New Testament about Christian ministry.
The church in Corinth had questioned Paul's authority and legitimacy, so he spent a lot of time talking about ministry. Paul's letter to the church in Corinth is full of insights on ministry, particularly his own as an apostle.
He was writing to the Corinthians because he had so many issues with them. They were divided along loyalty lines in regard to their favorite Christian preachers, but like all ancient Greeks they admired an eloquent orator such as Apollos.
Paul explains in First Corinthians how the people in the church in Corinth have a different relationship with the Lord than his relationship with Apollos. Leaders of the church weren't political partisans who tried to bully their opponents as though it were a political party.
The church is a field of many workers who collaborate to produce a harvest. Churches are like buildings where the walls stand together, reinforced by co-workers in order for them all succeed and reach others for the Kingdom.
To make his point, the Apostle Paul frequently employed vivid metaphors. The church is compared to a field and a building:
And if we are God's field, then our job must be to grow, not to fight with and against each other. We are co-workers with God. Working together, we achieve what he desires, and part of that is building his Church up on earth. That's why Paul stressed ministry – because it involves sharing the Good News about Jesus to people in order for them to have an opportunity for forgiveness from their sins through faith in Christ.
We Are Fellow Workers for God's Creations
The passage also contains another beautiful image, which not only depicts Paul's ministry as an apostle but describes the Christian life. This passage " describes how we should work together with God. We are partners with him, co-workers, co-laborers in working for the goal to spread his Kingdom across earth!
God created us with dignity and purpose by allowing us to share in his work, which includes governing and caring for the world. God expects us to take care of the earth His first creation did.
He also requires us to "do justice, and to love kindess."
The world is a beautiful place, and we need to take care of it. The scriptures should especially motivate Christians, as we believe in God's creation each one of us has been given skills that can heal or rebuild what needs fixing around us; this includes both people AND objects and even the earth.
Managing the earth's resources is not just about economics, it has deep spiritual implications for us as humanity. We need to take care of God's creation including the most vulnerable.
We can't help ourselves. We are often influenced by what is fashionable or culturally acceptable, which has led to species extinction and climate change in our day-to-day lives.
We can't afford to give up on ourselves or our world. We need our Savior who understands how difficult this materialistic life is. We have hope in Christ and can accept the enormity of challenges we face and take action with the hope the gospel offers.
We Are Fellow Workers for God's Promise
God enlists us as co-workers in his great work of salvation. In Ephesians 2:8-10, He makes it clear that only He can ultimately save someone. Even so, we have a true role to play in God's saving work.
Explore Then Excavate Ephesians to Understand God's Word Like Never Before
In this six-week course, self-paced course, we will excavate the book of Ephesians. We will dig in deep and study this book with the appetite of a voracious learner. This course is more than a Bible study. It is a map to guide you through His Word and connect it to your life.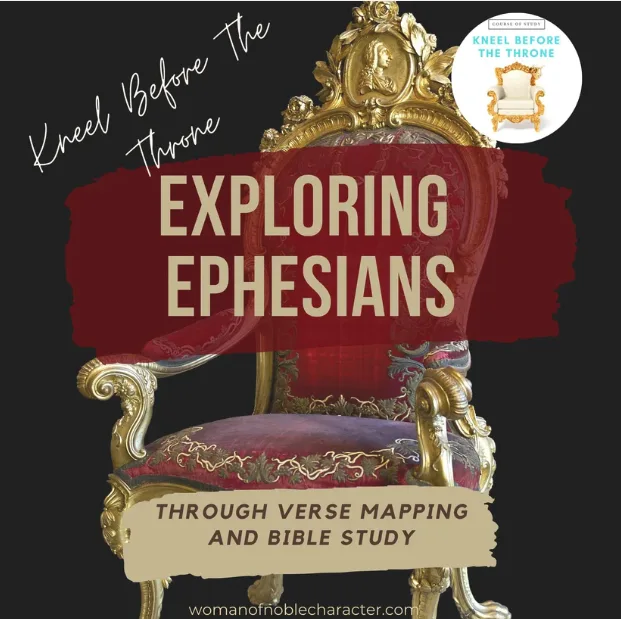 In Philippians 2:12-13, Paul advised the church at Philippi to "work out your own salvation with fear and trembling, for it is God who works in you, both to will and to work for his good pleasure."
The Holy Spirit has been called "the vine" by which we must bear fruit. This passage of scripture speaks volumes about how He works in our lives to help us grow spiritually.
We are the instruments of God's grace and if we want to experience true salvation. We must grow in Christlikeness, practice obedience by cultivating spiritual disciplines which will lead us down the path towards being coworkers with God.
The ministry of the gospel is to save and build up people around world. Through acting as coworkers with God, we are able bring that salvation for others by working in unity as Paul emphasized.
What Does Being a Co-Worker with God Mean?
We are co-workers with God. We are not just laborers for Him, but partners in governing the world that He created with His own hands.
Taking care of everything that God has given you is our responsibility and being a ministry for Christ means taking up the task He gave us.
We are to share the Good News with others, not just by standing in pulpits and pronouncing it. We have different gifts that can be used for this purpose- each one being called into action according to what they have been given by God himself so as many people might hear His word!
We are also co-workers with God for our salvation. Jesus has already given us Salvation, but we have to work for it in order to obtain our place in heaven. This is a work in progress that we should always remember.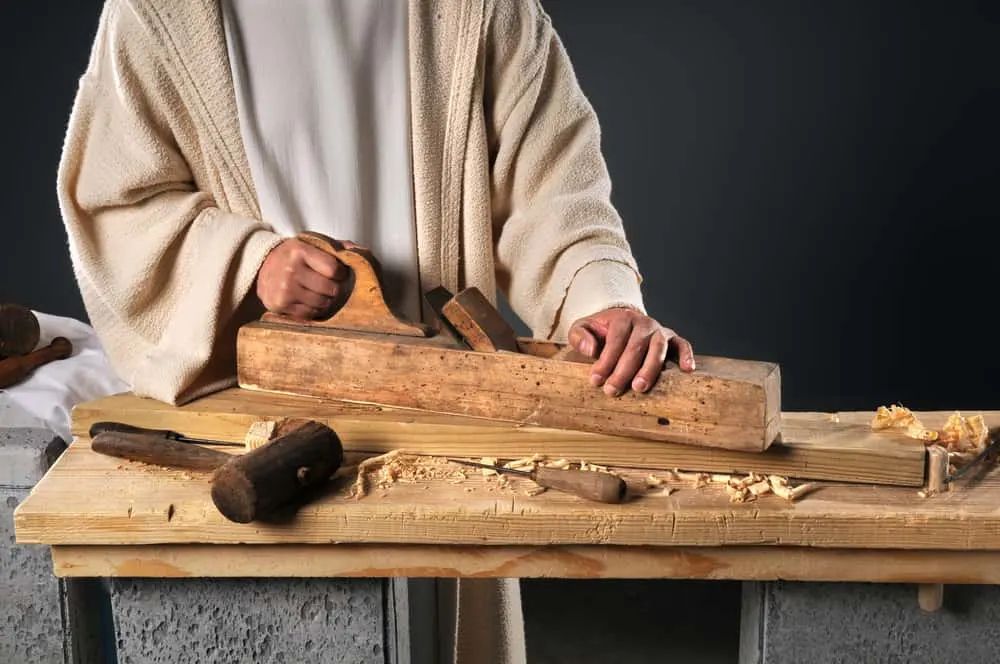 Finally, we should remember that the apostle Paul announced we are "co-laborers with God" (1 Corinthians 3:9). We are working with God to determine the outcome of events.
Many of us are resigned to the way things are and think "it is the will of God". Moses, however, prayed boldly because he believed that his prayers would actually change things including God's mind.
The Bible often speaks of God changing His mind in step with His unchanging love.
We are literally co-workers of God to determine the future!

Prayer changes things – even God's mind. Continue to pray and changed the world through your prayers.
You may enjoy this sermon by Awaken church about being co-workers with God (it's a bit long, but pretty good).
You may also enjoy studying deeper through this recommended resource:
Life Principles from Paul's Co-workers by Richard Soule
Have you ever considered yourself a co-worker with God? Does this change your perspective on anything? How you pray? How you serve? Ask God to help you in your newfound role of being his co-laborer. Because He Lives,

ESV – "Scripture quotations are from The ESV® Bible (The Holy Bible, English Standard Version®), copyright © 2001 by Crossway, a publishing ministry of Good News Publishers. Used by permission. All rights reserved."