This page/post may contain affiliate links. As an Amazon Associate, as well as an affiliate of other programs, this means if you purchase something using these links, I will receive a commission on qualifying purchases at no cost to you! For more detailed information, please visit our Affiliate Disclaimer page
With so many of us currently worshipping from home watching our services online or holding our own service at home, the question pops up "Can we partake in communion at home"?
The answer is a resounding YES! In fact, when Jesus first modeled the spiritual tradition of communion, He did it in someone's home. If you're a believer, you can take communion at home or just about anywhere.
The most famous story of communion in the Bible is the story of The Last Supper. It was Jesus' last dinner with His disciples before He was crucified. You can read the story (and if you're going to have communion at home, you will certainly want to do this. I encourage you to read all of Matthew 26 beforehand. Or, if you prefer, Luke 22 or Mark 14.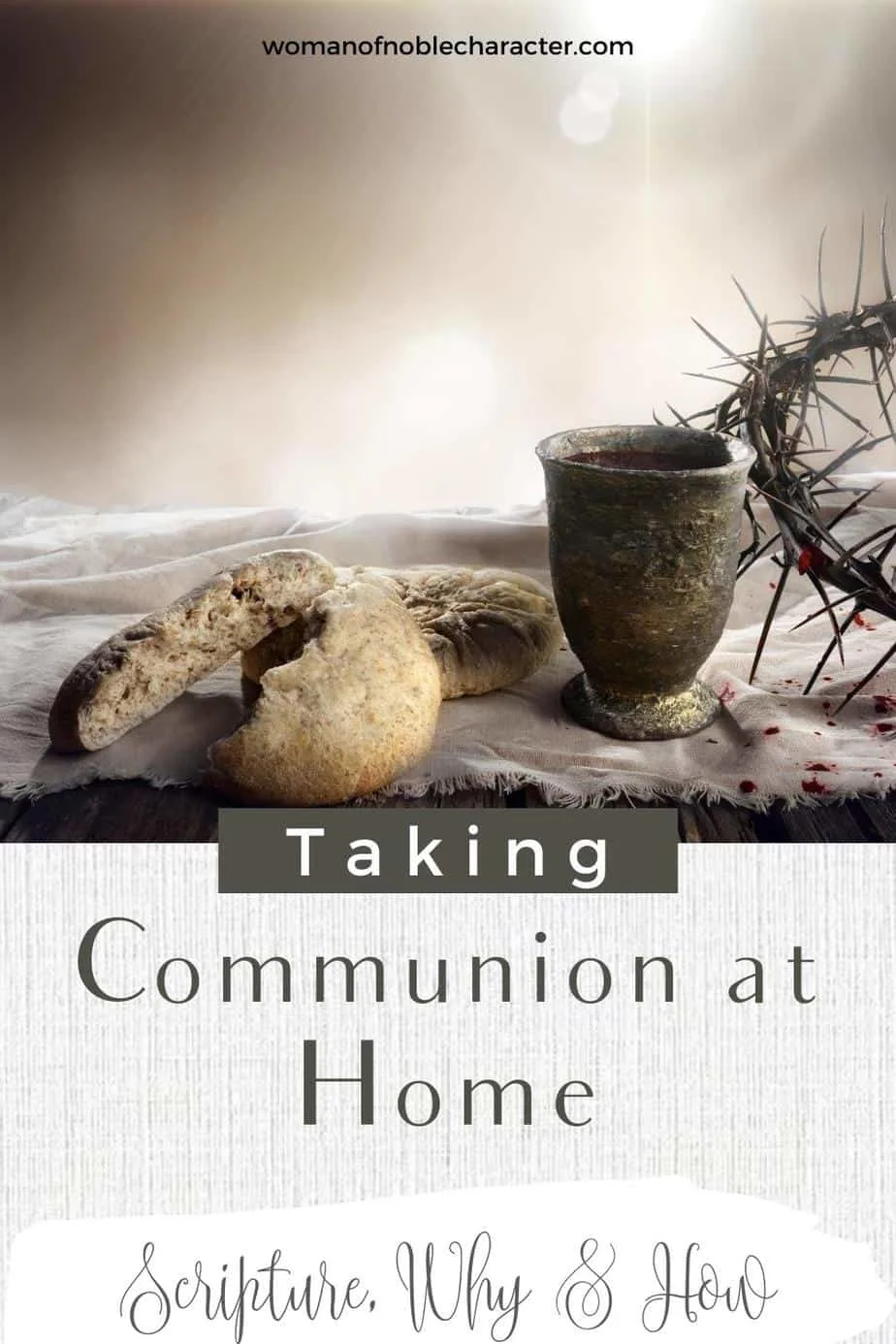 It happened as part of the celebration of Passover which was a festival that began in the Old Testament period. Jewish people would have celebrated Passover to remember and reflect on how God delivered them out of Egypt. And, how he spared their lives in so many ways.
The eating of the bread and drinking of the wine that led to what we call communion is still a regular part of celebrating Passover that Jewish people observe. Christians tend to celebrate communion more frequently – some weekly, some monthly, and others, even daily.
With Passover as the setting, Jesus took the bread, broke it, yet didn't follow the typical Passover tradition. He said, "Eat. This is My body." Then, with the cup of wine, He explained further.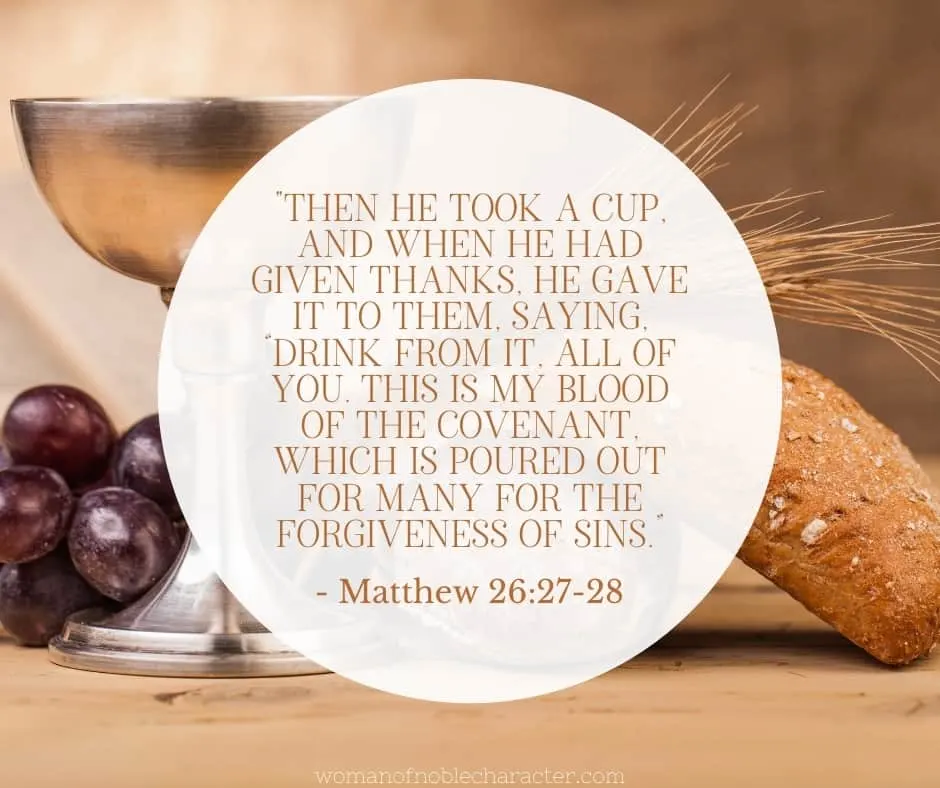 In Luke's Gospel, he included a few more of Jesus' words from that evening:
Those six words, and the Apostle Paul's reminder in 1 Corinthians 11:23-26, are the reason we take communion together as Jesus followers. Jesus asked us to carry out this simple tradition to remember that He gave His life for our lives. That He was poured out to wash away our sins.
Like baptism, communion is a spiritual symbol and reminder of what Jesus has done. But it holds power not only as a symbol, but it also reminds us to invite the Holy Spirit to examine our lives and to continue to do His work of washing us by the grace of Jesus.
After taking communion, Jesus and His followers walked to the Mount of Olives where Jesus prayed to His Father in the Garden of Gethsemane just hours before He was arrested and eventually died so that we could truly live.
Then Jesus went with his disciples to a place called Gethsemane, and he said to them, "Sit here while I go over there and pray." He took Peter and the two sons of Zebedee along with him, and he began to be sorrowful and troubled. Then he said to them, "My soul is overwhelmed with sorrow to the point of death. Stay here and keep watch with me."
Going a little farther, he fell with his face to the ground and prayed, "My Father, if it is possible, may this cup be taken from me. Yet not as I will, but as you will."
Let's take a closer look at the historical setting of the New Testament. The early church, described in the Book of Acts and in the various letters to the churches, were congregations often made up of groups no larger than 10-20 people. These small churches met frequently together in homes, and they assembled publicly with the other churches in the city when possible.
In these small, home-based gatherings, the church congregations regularly participated in what became known as a "love feast". In this time, those who gathered for worship would share a meal and a time of worship, prayer, and fellowship together.
As a part of this gathering, time was also set aside for the observance of communion (also referred to as "breaking of bread"). As we see from in Acts 2:42 below, the breaking of bread or communion was something the church was "devoted to" as a regular practice of their worship:
Communion at home ebook. The history behind it, with relevant scripture and how to take communion at home with steps and prayer. * 11 pages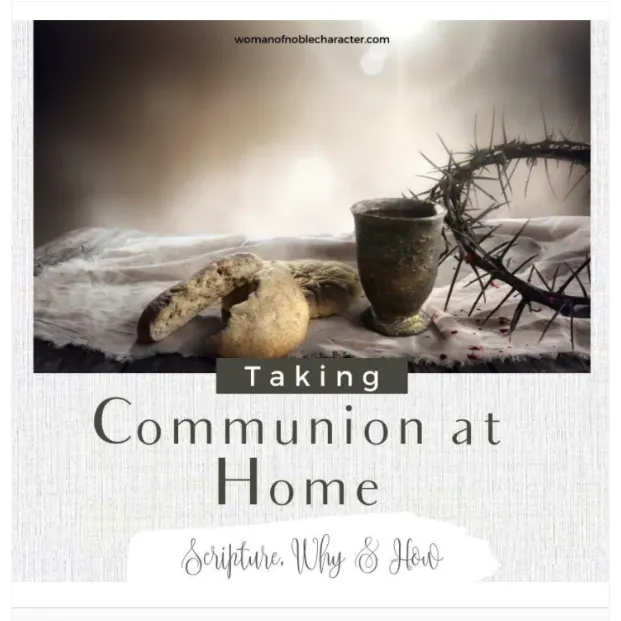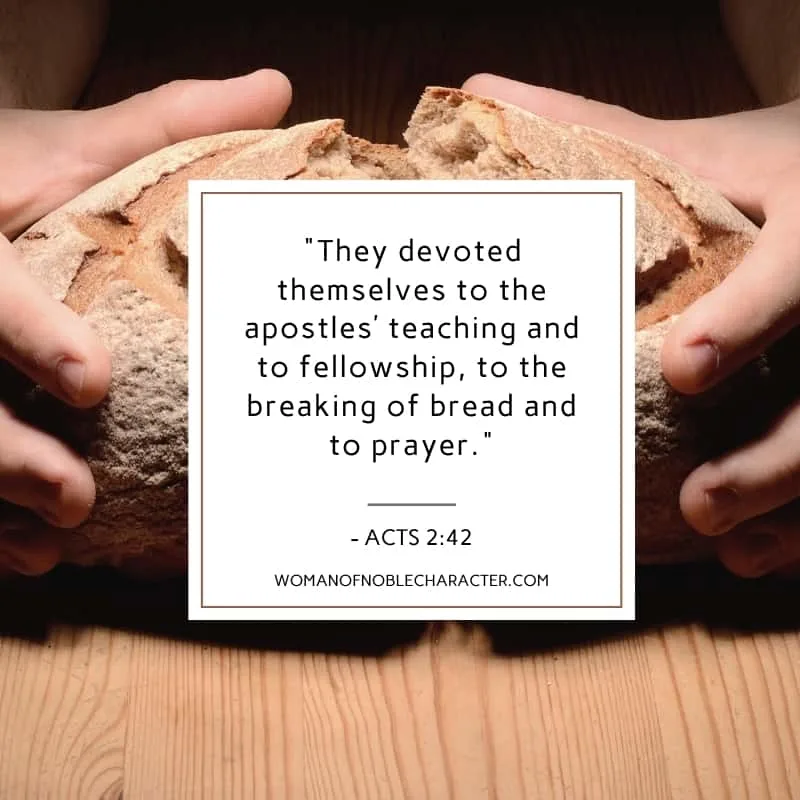 The apostle Paul gives some clear direction in 1 Corinthians 11:23-29 (below) about how to practice "The Lord's Supper," as he calls it. Paul refers to the instruction of Jesus where he instituted the practice of communion to be observed from that time forward by his Church (from Matthew 26:26-28).
It is important to notice that this was something commonly done in the churches described in the New Testament, and it is not something that needed to be administered, performed, or distributed by a church leader. It is something that all believers shared whenever they gathered as God's people. Your home may be your church due to illness or the pandemic or another reason. You can perform communion at home nearly anywhere.
This principle, that every believer is a minister of God, is called "the priesthood of all believers" by theologians. It is the idea that as a follower of Jesus, we are all called to serve God and are responsible as his children to read and observe the teachings of Scripture. This would certainly include following the Scripture's command to regularly observe communion in our gatherings.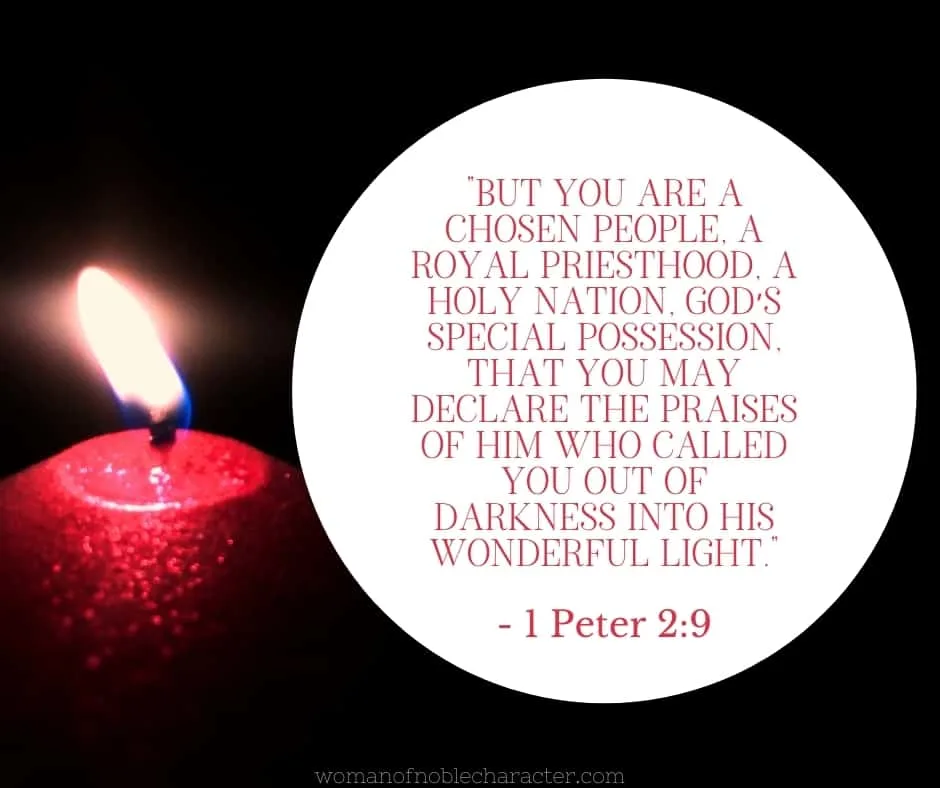 As the early church participated in communion, I encourage you to make this part of your own personal spiritual practice. Taking communion at home can be a beautiful way to remember all Christ has done for you.
Below are some helpful suggestions for you. If you are partaking in communion alone, don't worry about a leader. You will just follow the steps. Communion at home does not have to be formulaic. You can follow the basic steps but have this private moment alone with our Lord.
Taking Communion at Home: How-to
Taking communion at home is not difficult or sacrilegious. It is a beautiful tradition to honor Jesus. Here are the steps to take communion at home.
The sacrament of communion is a meal shared by followers of Jesus regardless of denomination or any particular church affiliation. When we say in services. As such, those who are not yet followers of Jesus are welcome to observe and have the meaning of the meal explained but should not participate until such time as they decide to follow Jesus.
2. Identify a leader and/or one or two others to pray over the bread and wine. The person who administers the sacrament should be seen by the group as one who has a measure of spiritual leadership (husband or small group leader) within the gathering.
3. Distribute the bread and wine/juice. Traditionally, the elements are bread (or crackers)) and wine (or grape juice). If you don't have those available, you can substitute for what you have on hand. Use what you have. It's not about the elements, it's about the meaning behind them. If you wish, you can purchase convenient bread and wine pre-prepared cups, so you'll always have the on hand.
This is what the prepared cups look like: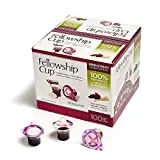 4. Invite the participants to a time of silent reflection and confession of sin. In this way, when we take communion at home, we acknowledge our sins—what we have done and what we still need to work on—so that our gratitude may increase for what Jesus has done for us. After a few minutes, simply say, "Amen," or, if preferred, the leader may close the time of confession with this traditional prayer:
"We do not come to Your table, O merciful Lord, with self-confidence and pride, trusting in our own righteousness, but we trust in Your great and many mercies. We are not worthy to gather the crumbs from under Your table.
But You, O Lord, are unchanging in Your mercy and Your nature is love; grant us, therefore, God of mercy, God of grace, so to eat at this Your table that we may receive in spirit and in truth the body of Your dear Son, Jesus Christ, and the merits of His shed blood, so that we may live and grow in His likeness and, being washed and cleansed through His most precious blood, we may evermore live in Him and He in us. Amen."
5. Have the leader read 1 Corinthians 11:23-26 to your group.
6. Have the leader or another participant to pray for the bread and lead the group in this first part of communion. Here's an example.
Hold the bread, a symbol of Jesus' body. Jesus asked us to eat this to remember that He gave His body for us. Let's pray. God, thank You for sending Jesus who not only lived for us, but died for us. The Son of God, who came in the body of a man, gave Himself up so we could live! Thank You that His body was raised back to life. Thank You that because of the grace of Jesus we have real life, and we can live forever in You. Amen. Okay, go ahead and eat the bread.
7. Next, have the leader or someone else pray for the cup and lead the group in this second part of communion. Here's an example.
Hold the cup, a symbol of Jesus' blood. Jesus asked us to drink this cup to remember that our sins are washed by the powerful new covenant Jesus made possible between us and God. Let's pray. God, what an incredible picture this is of Your love for us. You allowed Your only Son to literally be poured out so that we could be in a fully restored relationship with You. Thank You, Jesus, for giving your blood. Amen. Go ahead and drink the cup.
8. Remembering what Jesus did for us on the cross as you take communion can feel like a somber moment, and that's okay. But please don't forget, this is a wonderful reason to celebrate. Ask a few family members or people in your group to share a story of something that Jesus has restored in their life. Encourage your group to not just experience the symbol of communion but to live in its truth. We are set free because Jesus is alive and giving us life to the full.
9. Ask your family or group to reflect on and share anything they felt like God might have been helping them to see or remember while they were taking communion.
10. Close in prayer. Have the leader or another participant to close in prayer. Or, as a group, recite the Lord's prayer to close communion at home.
I sincerely hope you celebrate and partake in communion at home soon. It's a wonderful way for followers of Jesus to do something He asked us to, which is to remember what He did for us. And it's the perfect time to thank Him for His grace which gives us life.
You may also enjoy the below podcast by Pastor Theologians or video by Joyce Meyer about taking communion at home.
Podcast
Worship and Sacrament When the Church Is Scattered
Have you participated in communion at home? What was your experience? I'd love to hear about it in the comments below.
Another wonderful way to remember God and all He has done for us is to pray God's names. You may enjoy this post on the names of God and how to pray them.
Because of Him,
Sue
ESV – "Scripture quotations are from The ESV® Bible (The Holy Bible, English Standard Version®), copyright © 2001 by Crossway, a publishing ministry of Good News Publishers. Used by permission. All rights reserved."