Meal Planning for busy weeks or a holiday gathering?
Remember last year when the festive season nearly drove you to distraction? You were the last one in the store and almost ended up fighting someone for the last turkey. You dreamed of creating something so beautiful for your family, but in the end you nearly lost your mind! Every year it's the same. You end up rushing around and doing everything at the last minute.
Perhaps you tried to be organized and prepare dishes ahead of time only to find that the only way to keep things warm was to stick them in your car with the heater on high? (Don't judge! I've done this!)
Or what about that year that you did all of the holiday meal shopping the day before and were left without yams, a parking spot or any hair from pulling it all out?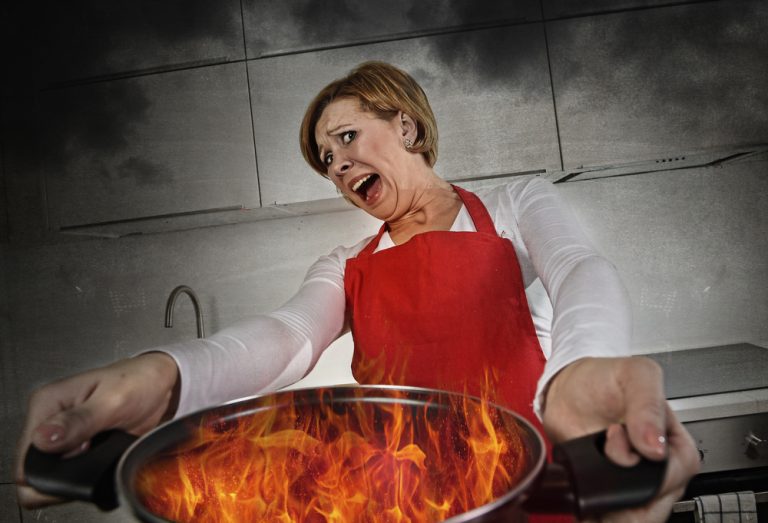 Hosting holiday meals can be stressful, but with this printable pack, I've given you all of the tools you need to breeze through planning, shopping and preparing for a perfect meal with those you love.
I'll take you from planning the perfect holiday meal to practical shopping tips to get it all done without blowing your budget. These creative printables will also help you map out what to cook when and how to manage the leftovers.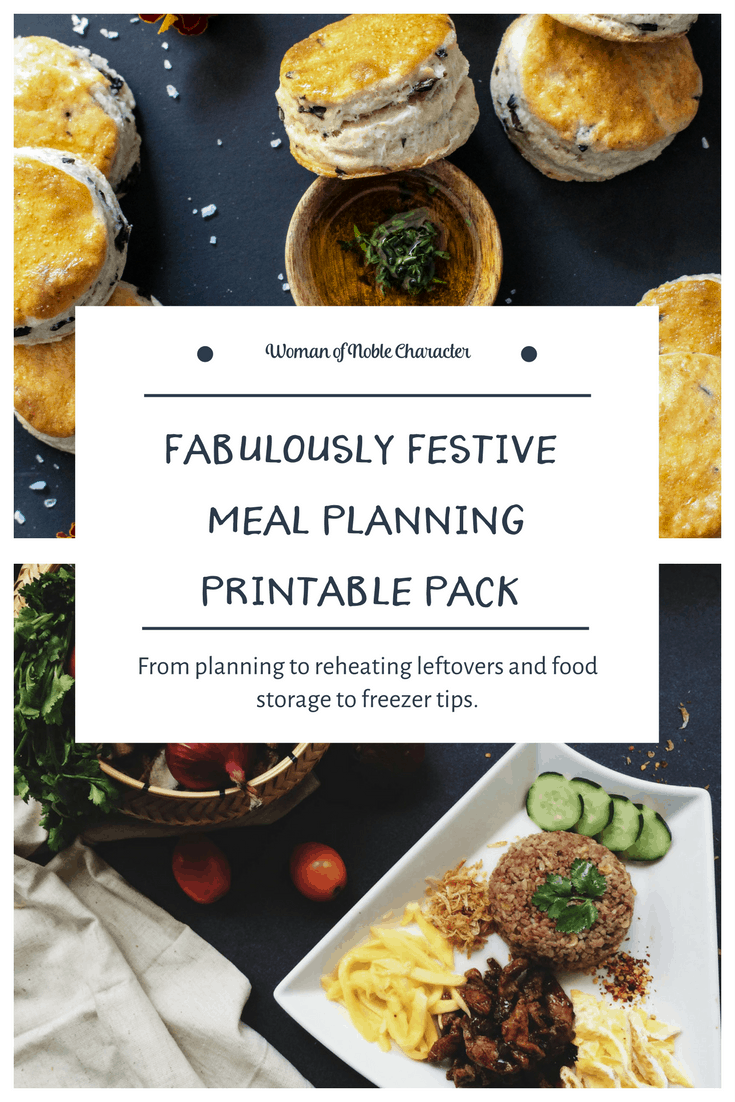 As taxing as holiday meals can be, weeknight meals can be just as exasperating:
Tired of take out or forgetting to defrost meat for dinner?
Disgusted about throwing away tons of food that you forgot was in the fridge?
Wondering how long you can keep that sack of potatoes?
With the Fabulously Festive Meal Planning Pack, you'll receive several bonus printables to help you plan weeknight meals!
Here's just a sample of what's included in the pack: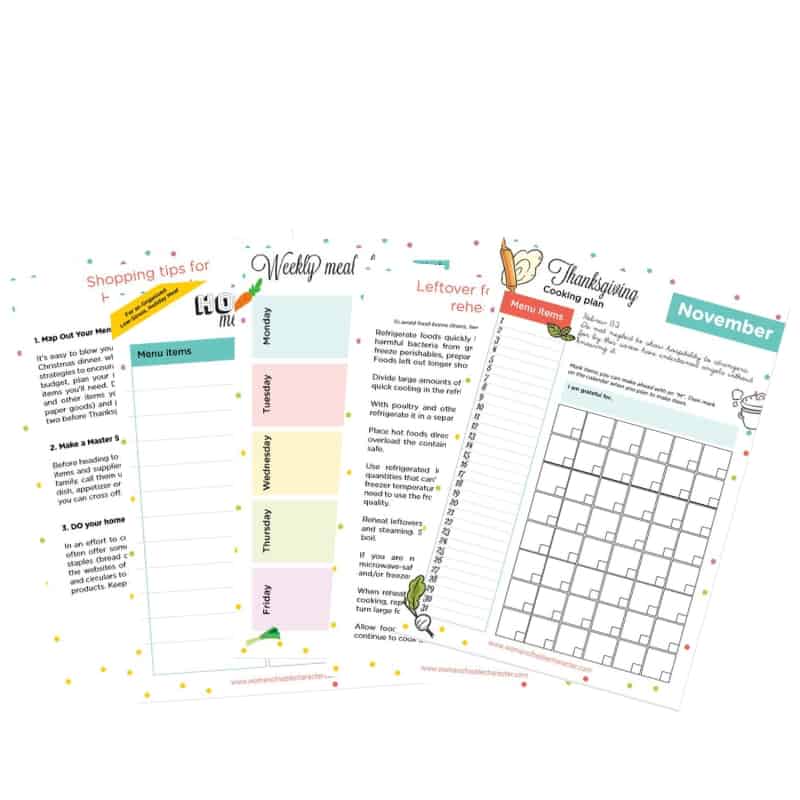 Your Pinterest Perfect neighbor seems to have it all together and effortlessly hosts every gathering, while you struggle and feel that you'll never get it all done in time for dinner.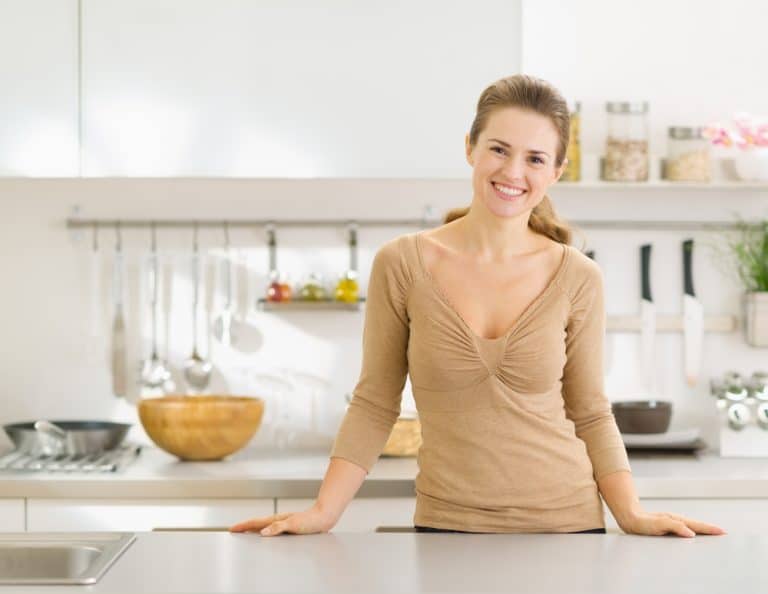 I've got you covered! In the Fabulously Festive Meal Planning Printable Pack, you'll get the solutions to all of these and more. Print them out all at once and keep in a binder for your kitchen or print them as needed.
For just $17 you will be able to:
Save $100's on your food bill

Save hours of time

Save yourself a ton of stress

Save yourself from wrinkles!
It's a no brainer!
Just imagine how you'll dazzle your friends and family.
People will ask how you manage to breeze through the holiday season.
Imagine how much more fun you'll have to celebrate with those you love.
Spending more time with you family and less time in the kitchen.

The Fabulously Festive Meal Planning Printable Pack includes:
What's in the Fridge

Shopping List

How to use What's in the Fridge

Shopping Tips for Holiday Meals (4 pages)

Food Storage – produce

Food Storage – dairy

Food Storage – meat

Food Storage – pantry (2 pages)

Safe Freezing (2 pages)

How to Prevent Freezer Burn

Thawing Foods Safely

Reheating Foods

What the Use by and Sell by Dates Mean

What Not to Freeze

Leftover Food Storage and Reheating

Holiday Meal Planner

Thanksgiving Cooking Plan

Christmas Cooking Plan

Meal Plan Menu – BONUS

How to Use Meal Plan Menu – BONUS
Twenty-six pages for you to download and print to use for every week, every holiday meal and in-between.

For more on meal planning, see this previous article on Woman of Noble Character or, for pantry organization, see this one.