Marriage is hard work, but it also is one of the most beautiful, God ordained unions. If you are here, you are probably a Christian woman who wants more. You desire to have a marriage that is strong, yet intimate and one that honors our Heavenly Father.
How do you do that? By placing Him at the center of your marriage. A God Centered Marriage.
In this course, The God Centered Marriage, we will deep dive into nine areas of marriage and give practical action steps to honor God in each of these areas of your marriage.
We'll also discuss how God created men and women differently and how those differences can affect a marriage as well as God's design for marriage.
The God Centered Marriage Course Outline
Overview of course/differences between men and women

God's design for marriage/It's all about God. Making Him center of your union/putting Christ first

Building Strong Foundations/Learn to understand each other's needs (love languages)

Submission – what is it and how to do it/Service to your husband

The Art of Communication (nagging, showing respect)/How to listen and communicate effectively

Resolving Conflict and Forgiveness/Develop methods to resolve conflict and disagreements/Learn how to apologize and forgive as a couple

The Impact of Family – Past and Present/Explore the impact of your family on your relationship

Good Sex/Find ways to develop greater sexual intimacy; adultery/emotional infidelity

Money/Finances

Friendship/Fellowship/godly mentors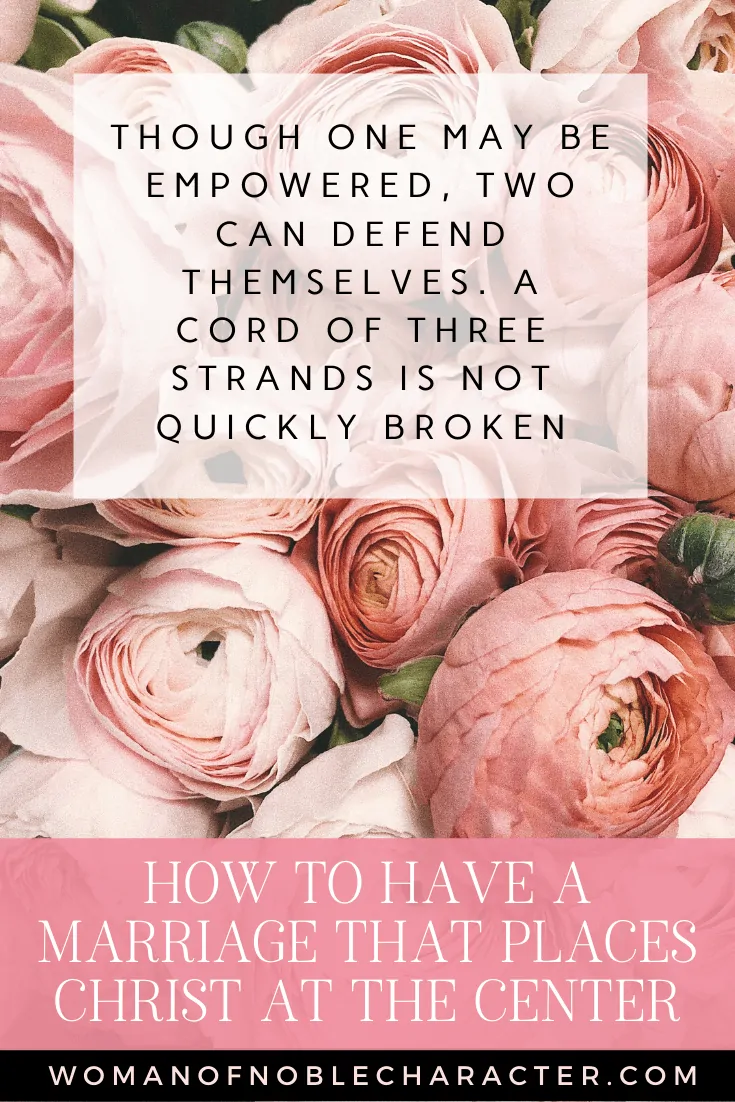 In this course, we will explore what it means to have a God centered marriage and learn practical steps you can take to place God firmly at the head of your union.
Each Module of The God Centered Marriage course includes:
A video lesson

Reading material on that lesson's focus

Action Steps to take

Prayers for your husband and your marriage

A printable poster

Scripture memory cards

Worksheet or Study Guide/Journaling prompts

Printable (either a checklist, a resource or an activity to do with your spouse)

Quiz or Material Refresher
Why do you need this course? Whether you are married three weeks or thirty years, learning how to place God firmly as the head of your marriage can reap benefits that will last generations. You will learn practical tips and deep insight about critical areas of your marriage – some that you may not even have considered.
You will be surrounded by prayer and will have the opportunity to dig deep with the in-depth study guide and journal questions and will be edified with supporting scripture.
If you desire to have a marriage that honors our Heavenly Father, you really can't afford NOT to take this course and learn how to put Him at the center of your marriage vows.