This page/post may contain affiliate links. As an Amazon Associate, as well as an affiliate of other programs, this means if you purchase something using these links, I will receive a commission on qualifying purchases at no cost to you! For more detailed information, please visit our Affiliate Disclaimer page
You Are a Daughter of God!
"See what great love the Father has lavished on us, that we should be called children of God! And that is what we are!…" – 1 John 3:1
There are few relationships more precious that that of a father and a daughter. My earthly father was a wonderful man who always made time for and demonstrated his love for me. I remember, as a child, each Friday night, while mom went to the beauty salon and did the weekly grocery shopping, dad and I would have a date night. We might have dinner and go the a local carnival, bowling or mini-golf or out for an ice cream treat. It didn't matter what we did, what mattered was that we were spending time together. I always felt comfortable talking to my father about troubles in school or life and asking for advice. I adored my daddy and always wanted to please him. How awful I felt when I disappointed him! (Getting a few spanks on the bottom with his belt made me feel pretty bad, too!)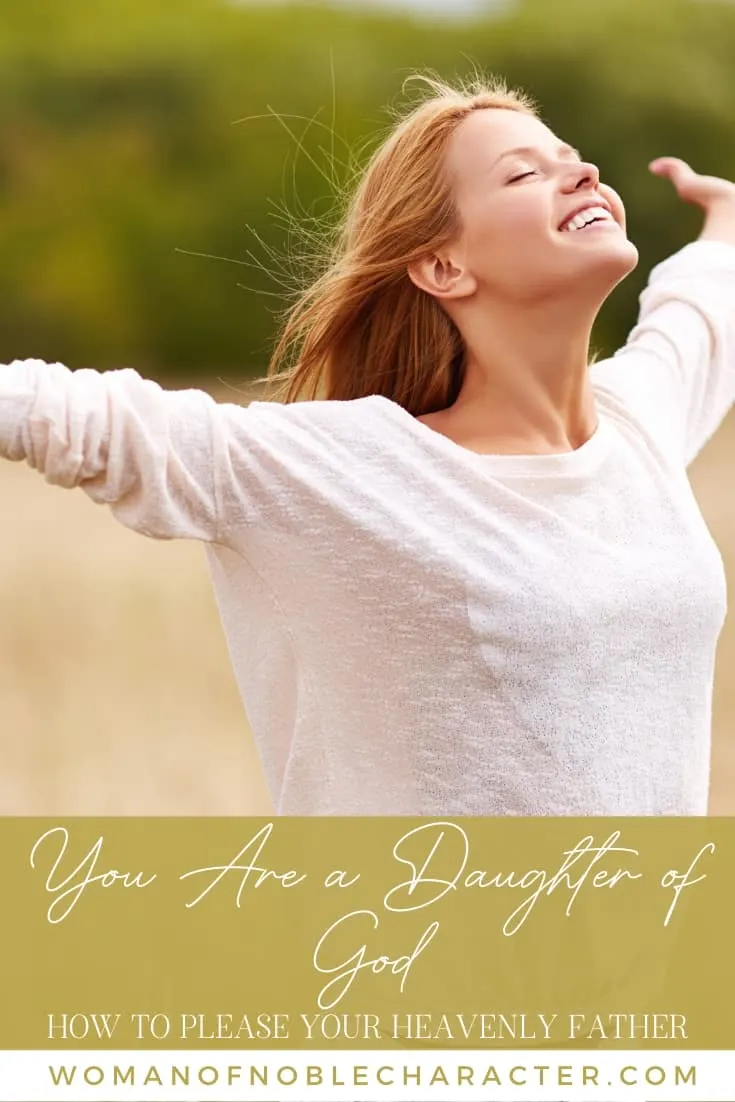 God, as a loving Father, will also correct us when we misbehave (or sin or go off course).
At times, He will correct us and while discipline rarely feels good, He does it with love. Have you ever felt God correcting or disciplining you and felt the sting?Perhaps, you looked back after you went through that time and realized that God had something better in store for you. Maybe he closed a door that you felt should have been opened to you, but you later see that things turned out better God's way.
It's much like my relationship with our heavenly father, too. The moment I was saved by the Holy Spirit, I imagined Jesus sitting in a rocking chair in my room, cradling me in his arms, assuring me that all would be fine. He held me and told me that He was there for me and I never had to fear again. What a powerful moment that was for me! I knew that He would always be there for me and that I could go to him with my troubles or when needing advice.
If you are hurting or fearful or facing any difficulty in your life, God is your refuge and stronghold. He delights in healing your spiritual, emotional and physical hurts. He puts our broken pieces back together again.
If you are hurting or fearful or facing any difficulty in your life, God is your refuge and stronghold. He delights in healing your spiritual, emotional and physical hurts. He puts our broken pieces back together again.
Whatever our relationship looks like with our earthly fathers, we have a Father in heaven who loves us in a way we can't begin to fathom. Throughout scripture, we are told that we are adopted sons and daughters of God. We hold a royal position as co-heirs with Christ.
Before we can truly understand what it means to be a daughter of God, we need to remember who we were without Jesus. We were separated from God. Sin did that. We didn't have a relationship with him. We wandered aimlessly without a spiritual family or home. We were, in fact, orphans.
When Jesus gave His life for us and rose on the third day, however, He repaired the broken bridge that separated us from God. He offered us grace and mercy and salvation, but He also welcomed us into His family as his daughters. He demonstrated His love for us in way we cannot fathom. He gave his Son for us so that we could be a part of His family and enjoy all of the privileges of sonship (or daughtership).
See what great love the Father has lavished on us, that we should be called children of God! And that is what we are! The reason the world does not know us is that it did not know him. – 1 John 3:1
He loves us so deeply, so greatly.
"Praise be to the God and Father of our Lord Jesus Christ, who has blessed us in the heavenly realms with every spiritual blessing in Christ. For he chose us in him before the creation of the world to be holy and blameless in his sight. In love he predestined us for adoption to sonship through Jesus Christ, in accordance with his pleasure and will" – Ephesians 1:3-5
According to Learn the Bible, "Abba is the transliteration of the Aramaic word for father. It occurs three times in the New Testament. It is always used as a direct address to God the Father. In Mark 14:36, Jesus uses it when He asks the Father to take away his cup. In Romans 8:15 and Galatians 4:6, it is the cry of the Spirit of God in the believer.
Historically, this word would be used during New Testament times by a child addressing his or her father. It would have been akin to the modern use of daddy. However, the New Testament writers are careful to avoid too great a familiarity in addressing God. Instead of translating Abba, they transliterate it, so that it takes on special significance in reference to God. Then, Abba is used in conjunction with the word Father – "Abba, Father." Father is the translation of Abba, but by putting the two together, the address to God is both personalized and kept in the proper tone of respect. The double title has both intimacy and dignity."
As a child, when you wanted to please your earthly father, you may study hard, be kind or help in the house. Perhaps, you might tag along with him while he runs errands or mows the lawn. You might even simply crawl up on his lap for a cuddle and a story. We can please our Heavenly Father in the same way!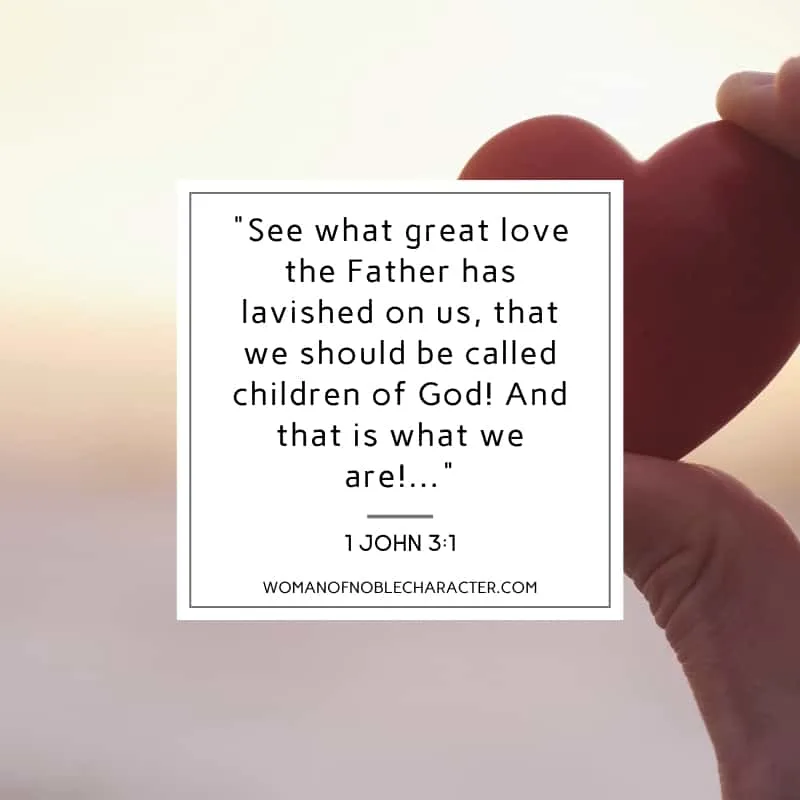 How to Please Your Heavenly Father
Spend time with Him!
Come near to God and he will come near to you. Wash your hands, you sinners, and purify your hearts, you double-minded. – James 4:8
Spending time with someone increases the intimacy, builds the relationship and helps you get to know the other better. It's the same with being the daughter of God. Crawl into His lap by praying, reading your Bible, doing Bible study or creative worship such as Bible journaling or even keeping a war binder. Go to your knees and pour out your heart. Share with Him your fears and dreams and hopes. The more you spend time with our Heavenly Father, the closer you will become to Him.
Study His word and keep His commandments:
Blessed are those whose ways are blameless,
who walk according to the law of the Lord.
Blessed are those who keep his statutes
and seek him with all their heart—
they do no wrong
but follow his ways.
You have laid down precepts
that are to be fully obeyed.
Oh, that my ways were steadfast
in obeying your decrees!
Then I would not be put to shame
when I consider all your commands.
I will praise you with an upright heart
as I learn your righteous laws.
I will obey your decrees;
do not utterly forsake me. –

Psalm 119
The more you study His Word, the more you will learn what His commands are and the righteous life He wants you to lead. Strive to live a life like Jesus – avoiding sin and temptation, obeying Him and seeking to please Him.
Talk with Him throughout your day.
And pray in the Spirit on all occasions with all kinds of prayers and requests. With this in mind, be alert and always keep on praying for all the Lord's people. – Ephesians 6:18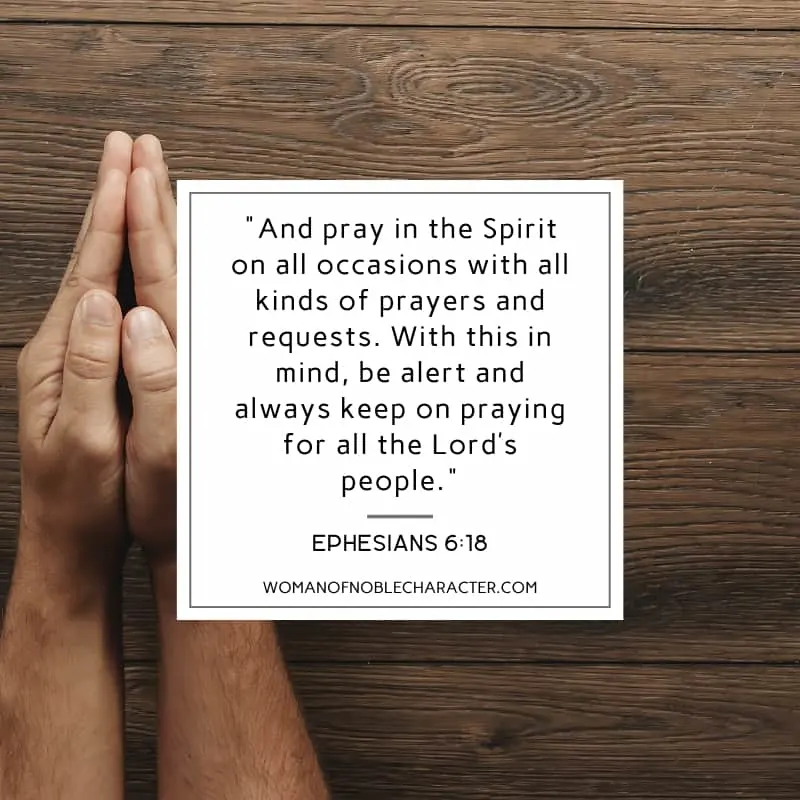 As mentioned above, praying is paramount in growing your Father/Daughter relationship. He wants to hear from you. Not just when you need something, but to sit and talk with Him as you would a friend or your earthly Father. Praying as the Bible teaches us is a great way to start, but have a conversation with Him throughout your day. I've been known to talk with Him as I mop the floors or even making the bed. I talk about anything and everything. I am aware that He already knows everything about me – even what I don't know about me – but He longs to talk with you. In fact, the more you talk with Him, the more likely you are to hear His voice.
Love others.
A new command I give you: Love one another. As I have loved you, so you must love one another. – John 13:34
If you have siblings, I'm sure you have heard your father remind you (or reprimand you) to be kind to your brothers and sister. God wants the same thing from us. To love others as He loves us. This can be through the words you use to build up and not tear down, to give freely (share what He has blessed you with), and to serve not just other Christians, but the community and world, too.
Thank Him for all He has done for you.
"always giving thanks to God the Father for everything, in the name of our Lord Jesus Christ." – Ephesians 5:20
When someone gives you a gift, do you thank them? Think of all that God has given you: life, family, home, His breath in your lungs and so much more. How often do you thank Him for what He has blessed you with? If I didn't thank my earthly father for something he did for me or gave to me, my mother would certainly remind me! Each day, when you pray, thank God for the riches in your life. Even if you don't feel very thankful. You have much to be thankful for. Keep a gratitude journal or participate in our gratitude challenge. When you are having a rough day, look through the journal to be reminded of just how blessed you are and just how much our Lord has given you.
Just as you would strive to please your earthly father, you can please our Heavenly Father. You are set apart as his precious little girl. As women, we hold many titles: wife, daughter, mother, friend, sister, employee, perhaps even ministry leader. The greatest of these titles, the crown, if you will, is Daughter of the King. We are the apple of daddy's eye. Our heavenly Father's precious little girl.
Crawl into Abba Father's lap today and let him know how very much you love him, trust him and honor him.
If you are looking for more on your place as the daughter of God, check out these great book recommendations below:
Chosen Sons And Daughters of God by Barbara A. Scott
Daughters of God by M. Russell Ballard
Are you a godly friend? Learn more in this post.
Or, grab your free Bible verse bookmarks. No email required.
Daughter of the One True King,
Sue