The Dead Sea Squirrels: A New Animated Series by the Co-Creator of VeggieTales
This page/post may contain affiliate links.  As an Amazon Associate, as well as an affiliate of other programs, this means if you purchase something using these links, I will receive a commission on qualifying purchases at no cost to you! For more detailed information, please visit our Affiliate Disclaimer page
When my kids were growing up, we had VeggieTales on repeat! I was so excited to learn that on of the co-creators of Veggie Tales, Mike Nawrocki (and also the voice of Larry the Cucumber), were teaming up with an amazing crew of animators, including the legendary Producer/Filmmaker, Recording Artist, Steve Taylor to bring The Dead Sea Squirrels new kids series to life.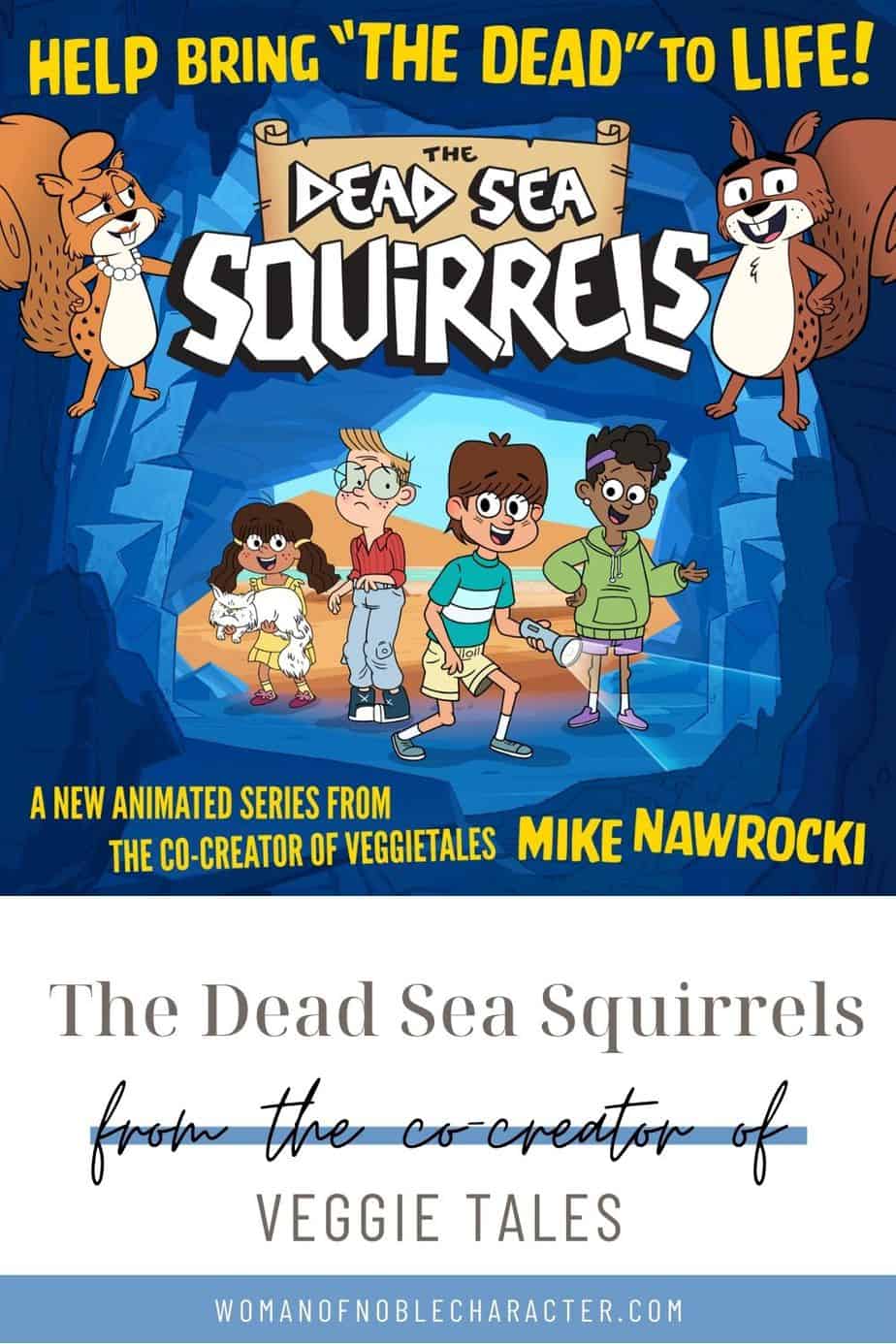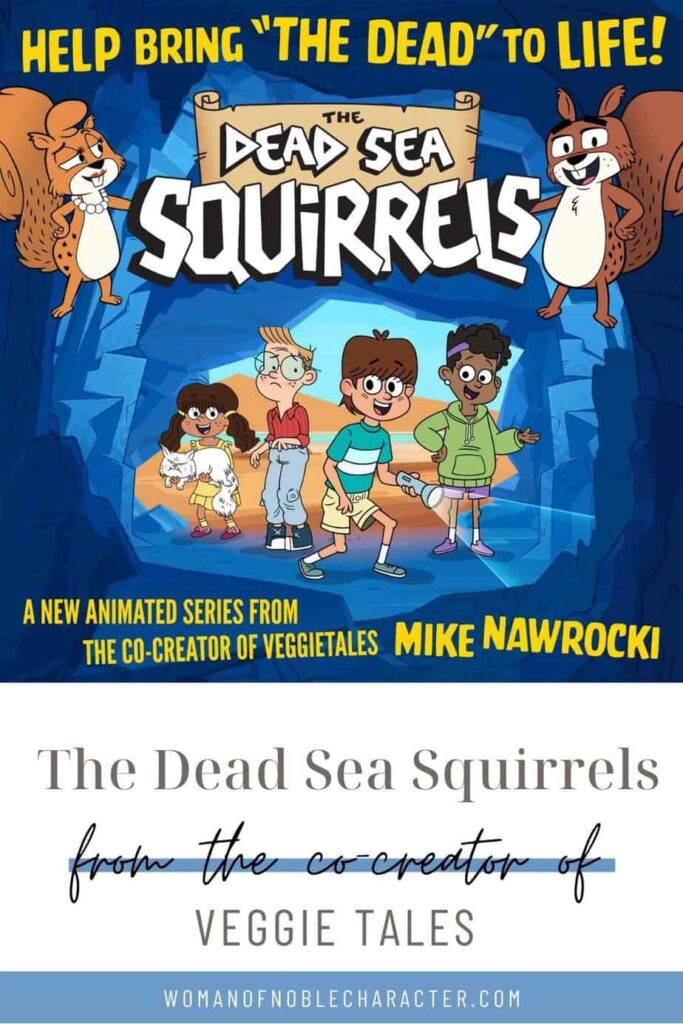 Focused on solid biblical teaching with fun characters that kids can relate to, the Dead Sea Squirrels book series is being made into an animated series!
In order to make this new series a reality, the creators need your help and have ingited a Kickstarter campaign.
The Dead Sea Squirrels tells the story of Merle and Pearl, 2,000-year-old squirrels from Israel who were petrified in sea salt in the caves of the Dead Sea, where 12-year-old Michael discovers them 2000 years later and sneaks them into his backpack to bring them home. The zany adventures of this salty couple and their new friend are full of adventure, humor and
character-building lessons. And just as with VeggieTales, Nawrocki once again uses high quality animation to teach biblical principles that families can trust
Check out the promo video to see a glimpse of these mischievous and curious squirrels that teach biblical lessons: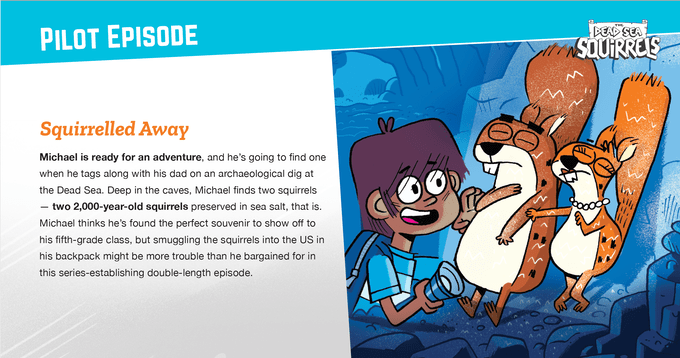 Book One: Squirreled Away
Mike Nawrocki, co-creator of VeggieTales, is back! In the first installment of this hilarious new chapter-book series, ten-year-old Michael and his friend Justin sneak into the Dead Sea caves near the archaeological dig where Michael's dad is working. Michael finds two 2,000-year-old squirrels petrified in sea salt. Hijinks ensue as Michael tries to bring them back to the U. S., hidden in his backpack. What Michael thinks are just cool souvenirs may turn out to be something much more! The Dead Sea Squirrels series is humorous, fun, and filled with character-building lessons.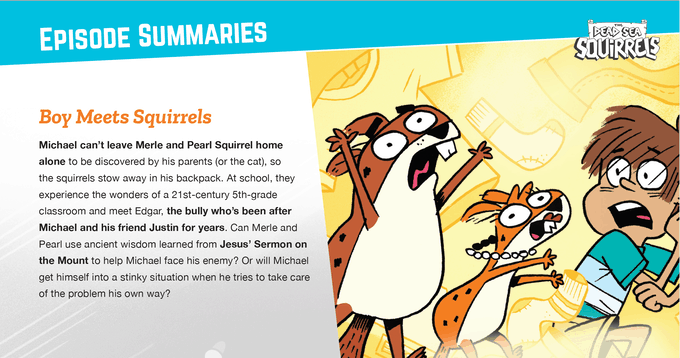 Book Two: Boy Meets Squirrels
The Dead Sea Squirrels are alive! In book 2 of Mike Nawrocki's hilarious new series, the two petrified squirrels Michael brought home from Israel are awake and ready to dive into the 21st century. Turns out, the squirrels lived during the time of Jesus and love sharing the lessons they learned from his teaching in their own quirky way. Missteps and misadventures abound as Merle and Pearl help Michael and his friends confront a bully, using lessons from the Sermon on the Mount.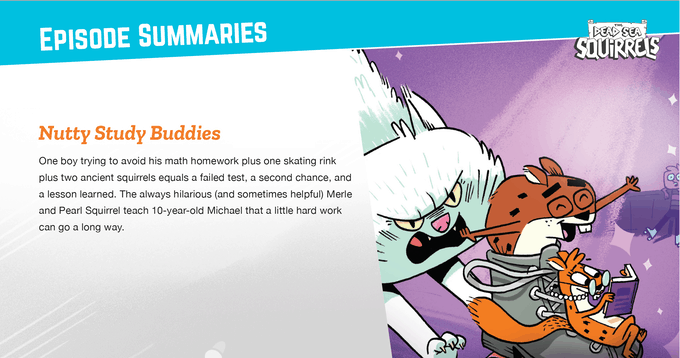 Book Three: Nutty Study Buddies
The Dead Sea Squirrels are . . . actually pretty good at math! When Michael finds himself struggling through his math class, Pearl Squirrel offers to help him study, but will Michael accept Pearl's assistance or head to the roller rink with his human friends? Michael learns the value of hard work.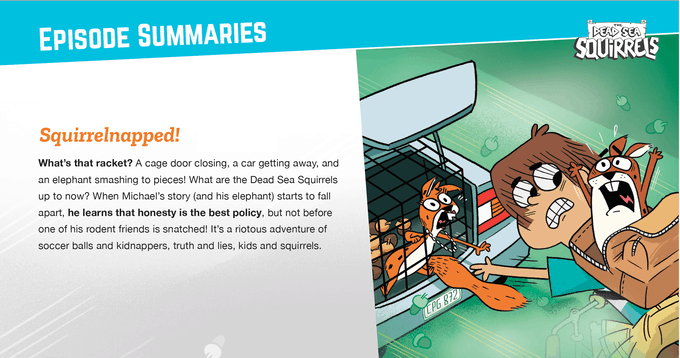 Book Four: Squirrelnapped!
The Dead Sea Squirrels are missing! Well, Pearl is. Michael is enjoying his first Saturday of the school year, teaching Merle and Pearl to play soccer―in the house! A stray ball smashes his mom's prized elephant lamp, and Michael sees the chance to lay blame on his little sister. He and the squirrels head to the park to play. When the man in the suit and sunglasses shows up and snatches Pearl, Michael's friends and family band together to try to get her back! Michael learns the value of honesty.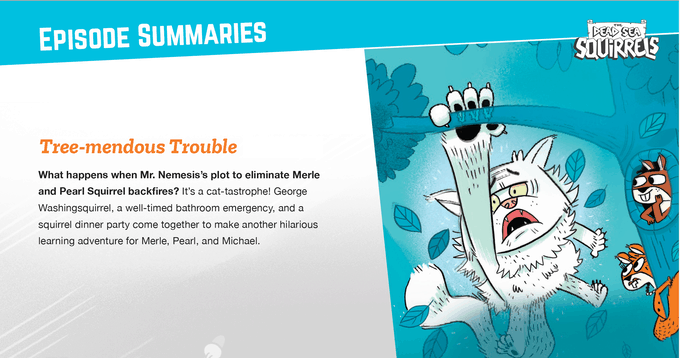 Book Five: Tree-mendous Trouble
Fancy costumes, an upgraded hamster house, and a dinner invitation? Sounds like Merle and Pearl are really coming up in the world now that they're settling into the 21st century. But maybe this invitation to share acorns with new friends isn't all it's cracked up to be. It's another hilarious adventure with Merle and Pearl as they learn that kindness counts, even when you're facing your biggest (and fluffiest) nemesis.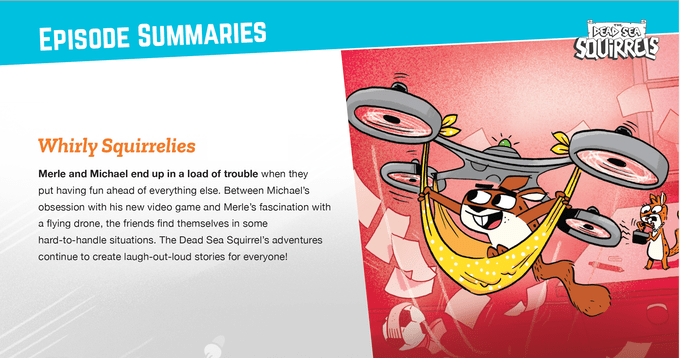 Book Six: Whirly Squirrelies
What do homework, Michael's new favorite video game, and a pair of drones have in common? They're all competing for the gang's attention. Join Michael, Merle, and Pearl for some high-flying adventures as they learn that self-control might save your grades . . . and your friends.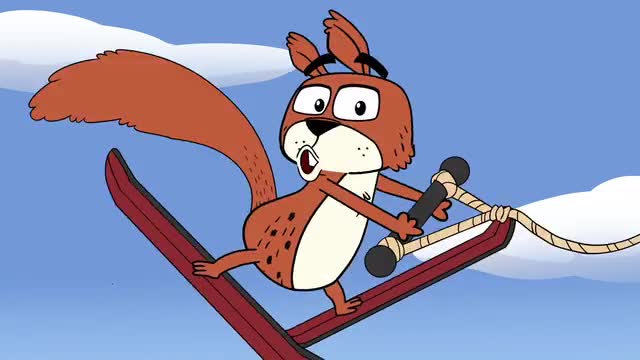 What Mike Nawrocki says About Creating The Dead Sea Squirrels
When I co-created VeggieTales with Phil Vischer in 1993, I never imagined the impact our stories and characters would still be having three decades later. From Silly Songs with Larry and 3-2-1 Penguins! to our theatrical movies Jonah and The Pirates Who Don't Do Anything, it's been quite a ride. But I've always dreamed of launching another series that taught biblical values in an entertaining way… and maybe this time featuring characters with actual arms and legs and… paws?
Enter The Dead Sea Squirrels, my new book series that launched in 2019. The response has been incredible, with Book One now in its third printing. I knew all along I wanted the stories in these books to come alive through animation, and to create another resource for parents to get their kids excited about the Bible.
But animation is expensive, and (despite what the internet says about my very inflated net worth) I don't have anywhere near the financial resources to fund a new series myself. In fact, I'm currently making a living as a professor at Lipscomb University in Nashville, Tennessee — where I teach film and animation in our excellent School of Theatre and Cinematic Arts. What to do?
My colleague Steve Taylor — who continues to make music and films while overseeing our school — had an idea. What if our animation program, founded by renowned Disney animator Tom Bancroft, created the series with us? Tom and his faculty of professional animators could work alongside our top students (who we would pay to work while they're still in school), and the combination would create world-class animation.
And as a bonus, each episode would feature an original song — assuming you like all those Silly Songs I've written through the years — like this one I wrote with Steve… (check it out on the Kickstarter page).
By donating, you could also snag some of these super cool Dead Sea Squirrel gifts and bonuses.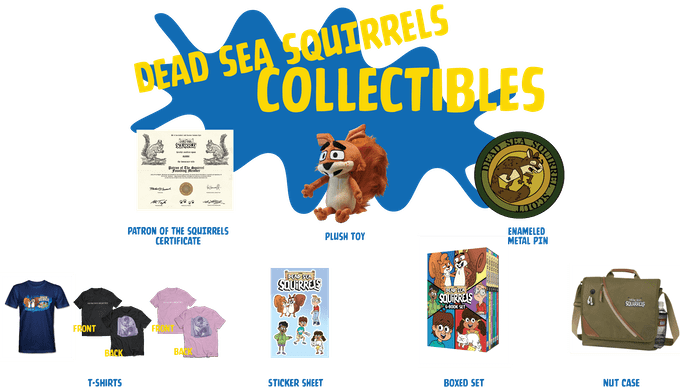 I hope you'll join me in donating to the Dead Sea Squirrels Kickstarter campaign (I've already donated!) to help bring this amazing, wholesome, character-building animated series to life!