Christian Artist Emily Lex Watercolor Classes, Workbooks and BIble Verse Cards
This page/post may contain affiliate links.  As an Amazon Associate, as well as an affiliate of other programs, this means if you purchase something using these links, I will receive a commission on qualifying purchases at no cost to you! For more detailed information, please visit our Affiliate Disclaimer page
Eeeek! If you've been around my site before then you know that I love Jesus and art (my former business was art journaling and art products manufacturing company). When I received the opportunity to review products by Emily Lex, artist and Jesus lover, I was in!
See below to win an amazing prize pack!
To be honest, I committed to reviewing the products right after hand surgery so I when a gorgeous box arrived on my doorstep, I forgot what it was but was thrilled by it, nonetheless.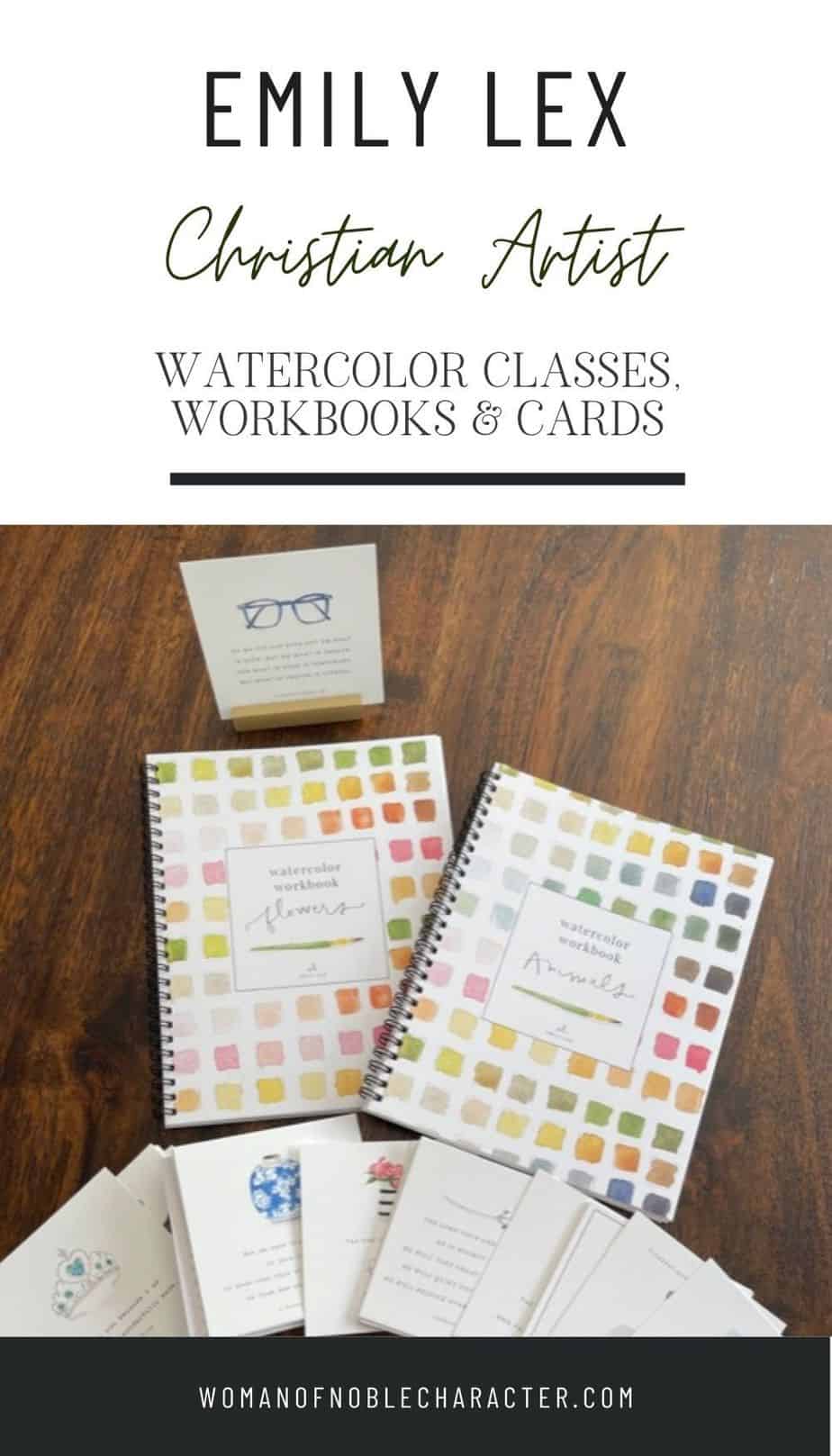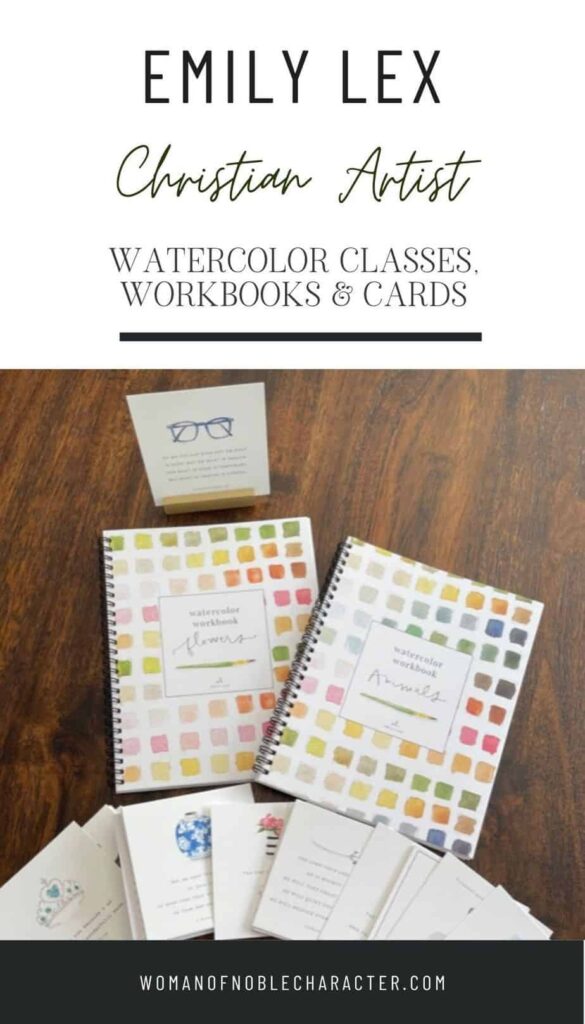 Emily Lex Truth for Today Cards
In the box, were two packs of Emily Lex Watercolor Truth for Today Cards. One for adults and one for kids. Each beautifully created card has a lovely watercolor print and a Bible verse. Both sets of cards, however, are perfect for anyone, regardless of age. I also received a brass card holder. I keep it on my desk and change out the daily watercolor Bible verse cards.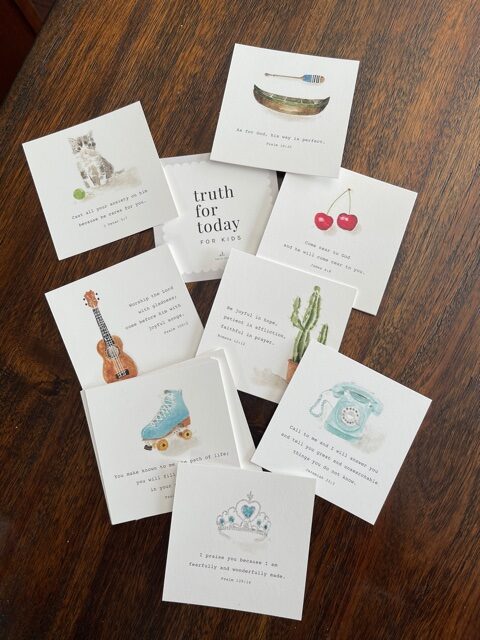 The two sets of watercolor Truth for Today card packages include:
33 card set
4″ x 4″
Printed on 120lb cotton textured paper
Original watercolor artwork by Emily Lex
The more you purchase, the more you save. These are such beautiful gift for someone to encourage them during a rough time or just to bless them for their birthday or other special occasion.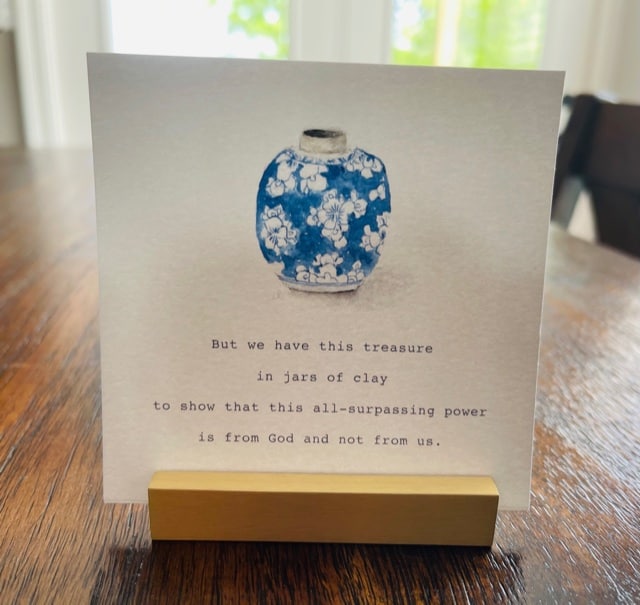 The only minor issue I see is that when you display the cards in the brass holder, you are unable to see the verse book and verse number.
(If you like these Bible verse cards for your desk or for a gift, you'll love scripture stickers.)
Emily Lex Watercolor Workbooks
The next items in the amazing box from Emily Ley were two watercolor workbooks. These beautifully designed books give basic watercolor painting instructions and suggested supplies.
Each book has photos of completed watercolor paintings, suggested color palettes and step-by-step instructions. I love that the workbook includes sketches for you to paint over. You don't need to know how to draw to learn how to paint with watercolor, however, you will actually learn as you go through the workbook. The workbooks also have blank pages for you to practice what you have learned. The pages of each watercolor workbook are watercolor bond paper.
In the Emily Lex watercolor animal workbook, you'll learn how to paint watercolor dogs, cats, fish, bunnies and more.
In the Emily Lex watercolor flower workbook, you'll learn how to paint watercolor roses, daisies, hydrangea, pansies and more!
Emily Lex Watercolor Classes
As a bonus, I was provided access to Emily Lex watercolor classes. The access was for three classes:
Over two hours of lessons teaching the student the basics of watercolor painting inan easy-to-understand and immersive way. I loved this class! Video lessons, complete supplies list and project templates and guides. With this class, anyone can enjoy learning how to watercolor paint. This Emily Lex watercolor class would make a great gifts, as well.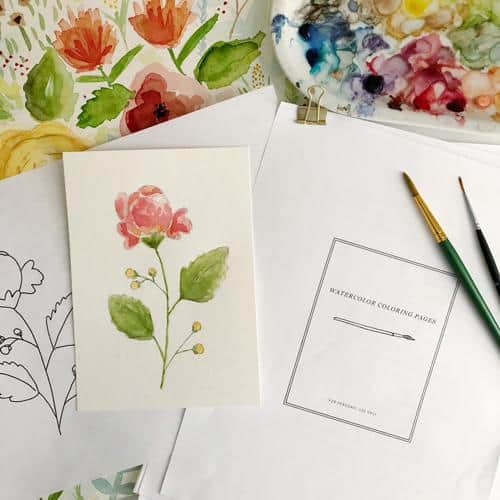 I loooove this class! I have horrible handwriting and have always strived to learn lettering but have never been very good at it.
In Simplified Penmanship, you will learn to improve your handwriting (no matter how terrible it is!) and develop your own lettering style. You'll finish the course feeling inspired to use your new skill to write notes, letters, and artwork every day.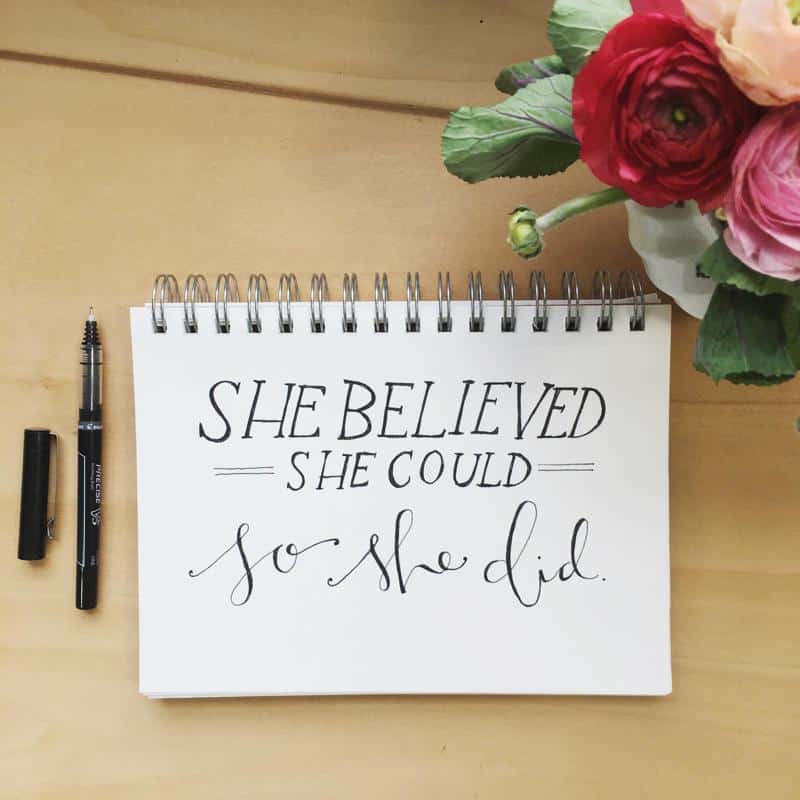 Easy online lessons and printable worksheets will take you from scribble scratch to perfect print in no time.
I can't wait to incorporate my new skills into my Bible journaling.
The perfect activity for kids of all ages!
Encourage your young artist to learn how to watercolor. The video lessons are enjoyable, easy to watch, and can be replayed over and over.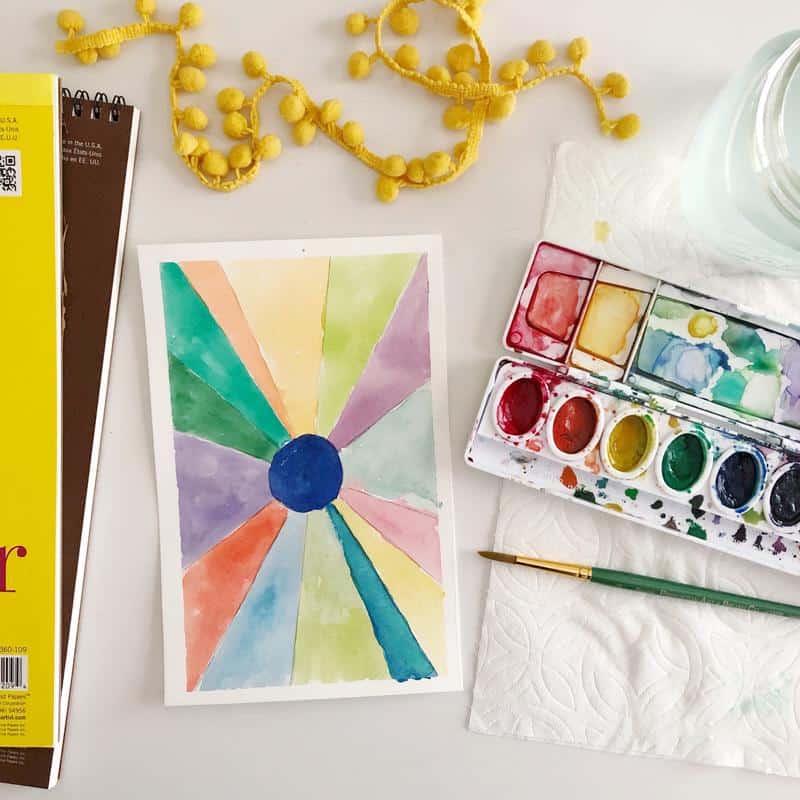 Kids will enjoy learning techniques for mixing paint, caring for a brush, and stroke-making, then practice making happy art as they create watercolor projects that are cute enough to proudly display.
I can't wait to do this class with my grandaughter!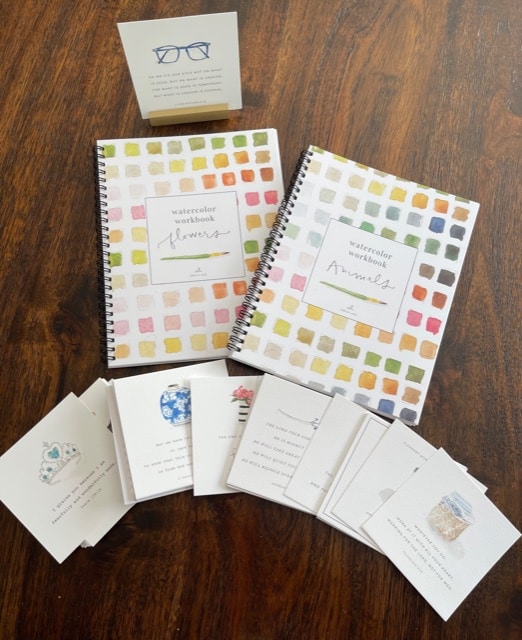 I love supporting Christian business and Emily Lex's watercolor classes, workbooks and Bible verse card make wonderful gifts for someone special or to treat yourself. I encourage you to check them out and let me know if you purchase any. I am not an affiliate of this wonderful little company but love their offerings and the artist's mission.
You may enjoy this interview of Emily Lex on the Going Scared podcast. I loved hearing about her new book and how she "goes against the grain".
Enter to win an Emily Lex prize pack!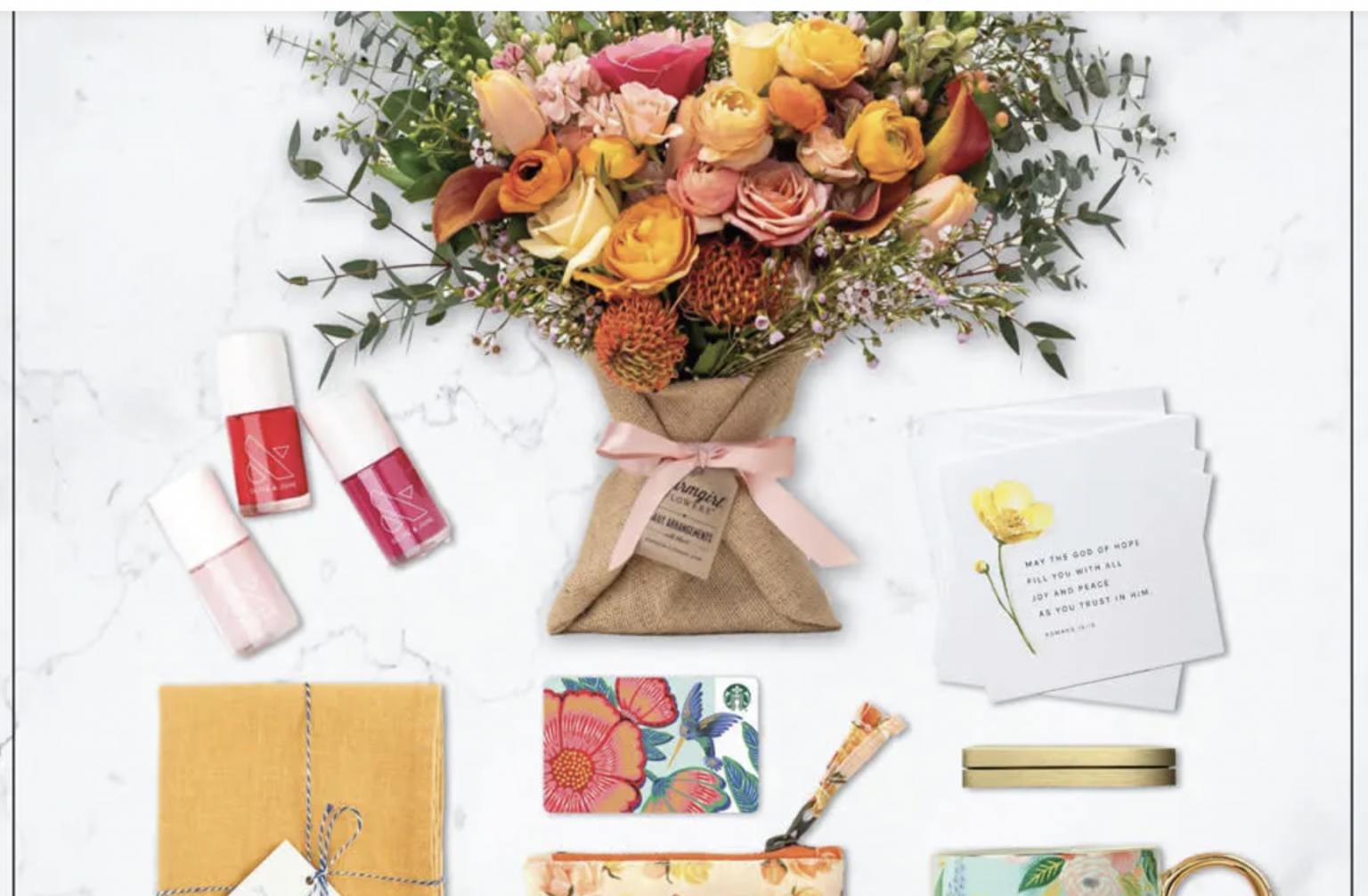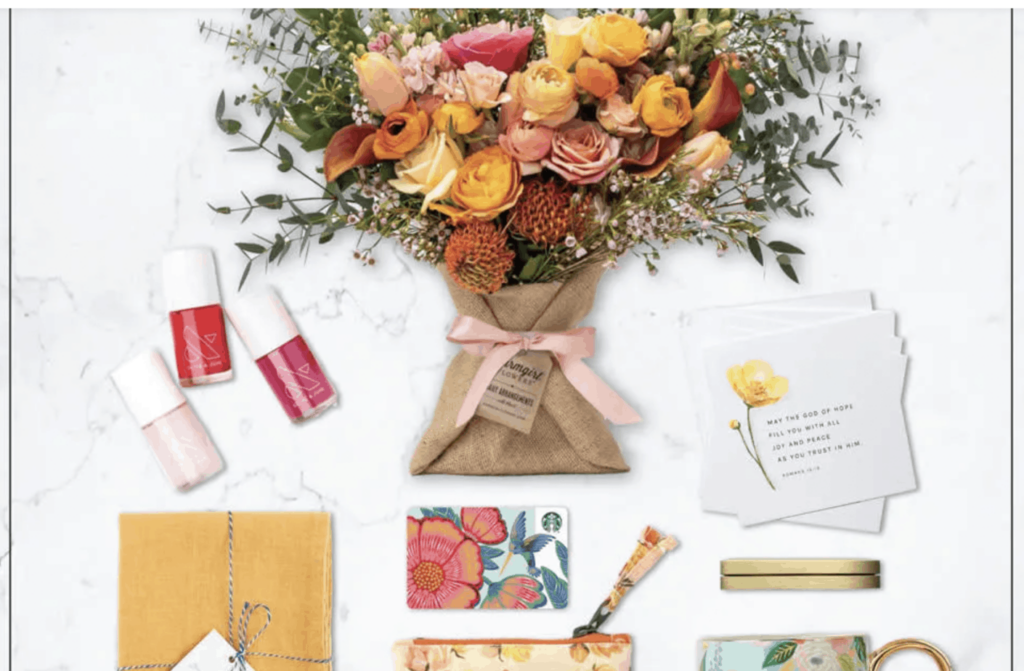 One winner will receive:
Farmgirl Flowers Bouquet
Truth for Today Scripture Cards + Brass Card Holder
Olive & June Nail Polish (3 colors)
1 Canoe 2 Zipper Pouch
Linen Tea Towel
Rifle Paper for Anthropologie Garden Party Monogram Mug
$100 Starbucks Gift Card
Hurry, though, deadline to enter is May 30!
Because He Lives,
Sue