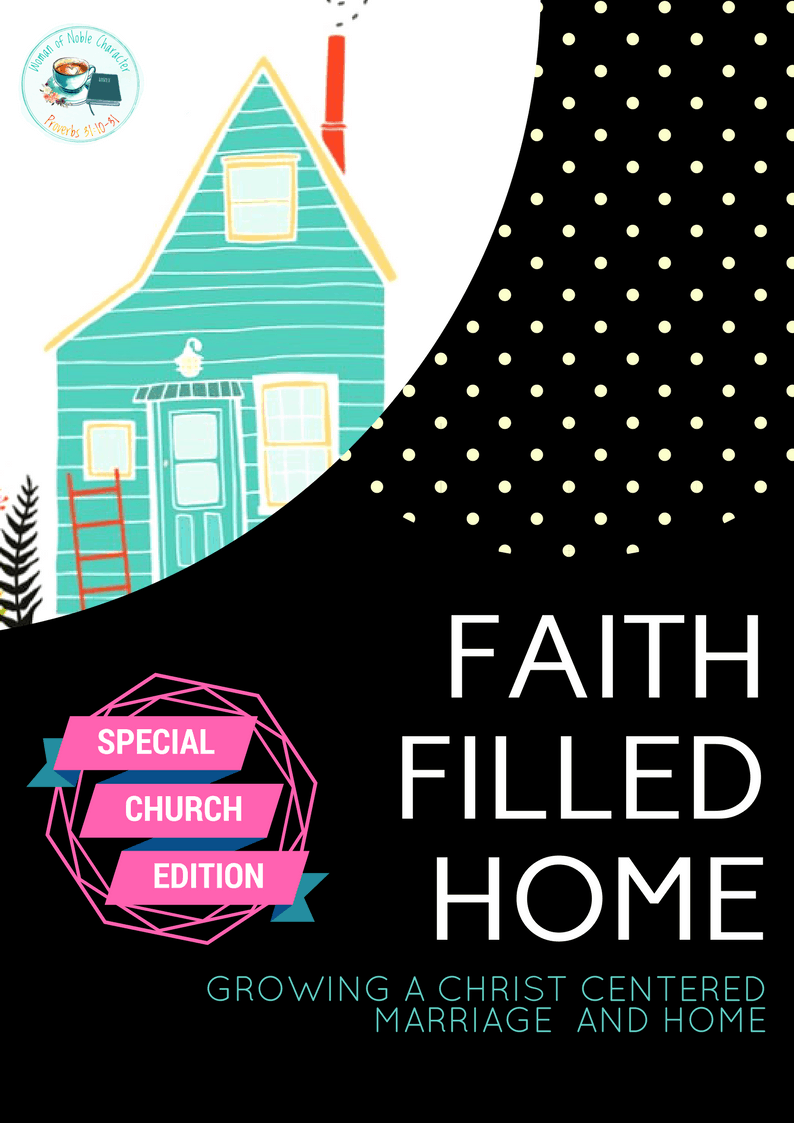 Faith Filled Home is monthly digital subscription and includes:
Monthly Devotion
Printable Scripture Cards
Printable Poster
Marriage Resources (helps, printables, date night ideas and much more) to draw you closer to your spouse
Monthly Home Theme – we will declutter, organize and clean room by room
Fun Feature – each month you will receive something just for fun (a crossword puzzle, coloring page, bookmarks or other fun surprises)
Bonuses – each month will include videos and printables for Bible journaling and planners
As a ministry leader and speaker/coach for over 15 years, I know that there are many women that can benefit from this program and I know that the church can help provide this opportunity to them. The church will benefit from this program because it will help build more mature women with happier homes and better marriages. We know that the family is the basic unit and building block of the church.
I strive to equip and support Christian women in their first ministry priority: their marriages and their families.
20% of each subscription each month will be donated to the church who sponsors the group via PayPal or check (your preference).
For promotion purposes, Woman of Noble Character will provide the church the following resources:
Dedicated Sign-up page
Social Media Graphics
Full-color printable poster/flier
30 second promo video
Suggestions on why and how to start a Faith Filled Home Program at your church
When 10 or more join from your group or church:
Woman of Noble Character will create and moderate a private Facebook group for your church to provide additional support, resources and fellowship
Your group will be granted access to a monthly livestream to ask questions and get additional support on their walks with God, their marriages and managing their homes. Livestreams may also include guest teachers on these topics.
Woman of Noble character will provide a monthly study guide for group leaders to help facilitate the groups with questions and suggested activities
Interested in learning more about bringing this program to your church or group? Email sue@womanofnoblecharacter.com to set up a call to discuss how this program can help the women at your church grow in their faith, strengthen their marriages and manage their homes more easily with less stress.