The Family Chain of Command
This page/post may contain affiliate links.  As an Amazon Associate, as well as an affiliate of other programs, this means if you purchase something using these links, I will receive a commission on qualifying purchases at no cost to you! For more detailed information, please visit our Affiliate Disclaimer page
The Family Chain of Command
Guest Post by Rebecca D. Bruner
There's an important question about the authority structure God has established for the family which bewilders many Christian women. "If both men and women were created in the image of God and are equal in His sight," we often wonder, "then why did He choose to give the chief position of authority to the husband, and not to the wife?" That's certainly a fair question.
Let's look at a diagram of the chain of command God has established within the family:
Perhaps a better question to ask about this chain of command is, "Why did God assign the woman to hold the middle position within the family?"
Once a married woman becomes a mother, she is both under her husband's authority and in authority over her children. Because God has placed mothers in this unique position as the middle figure in the family chain of command, we can model both servant-leadership and submission to authority for our children, just as Jesus did for us.
Motherhood
It was God's good intention from the beginning for women to be the primary care-givers of young children. This is not merely a sociological phenomenon or an accident of nature. Our hearts and our bodies were designed by the Creator with this purpose in view.
Our God is infinitely creative. He might have designed people to lay eggs in nests, as birds do. That way, both the male and the female could equally tend to the eggs. Both would be equally responsible for the feeding and nurture of their young once those eggs hatched. But, while that model works for birds, it does not fully reflect the heart of God, in whose image humanity was created.
Instead, God is the one who dreamed up the womb and the breast. Every human infant begins life within the body of its mother, a relationship so close that the two cannot be separated, even for a short period of time. This intimate dependency reflects the type of dependency which all human beings have upon our Maker, in whom we "live and move and have our being, as also some of your own poets have said, 'For we are also His offspring'" (Acts 17:28 NKJV).
By God's design, a mother's breasts are the means by which her infant receives sustenance. The Creator did this intentionally in order for the relationship between a mother and her nursing infant to demonstrate essential truths about His own character, as He testifies in Isaiah 49:15: "Can a woman forget her nursing child, And have no compassion on the son of her womb? Even these may forget, but I will not forget you."
God wants us to long for His word with the same single-minded intensity that infants feel when they want to nurse: "Like newborn babes, long for the pure milk of the word, that by it you may grow in respect to salvation, if you have tasted the kindness of the Lord" (1 Peter 2:2-3).
God designed women to bear and nurse babies. Before modern technology brought us bottles and formula, a young child had to remain in constant contact with its mother for the first several years of life, or starve. Mothers throughout history have been the first and most influential teachers of their children for this reason.
God deliberately designed human offspring to be intensively dependent upon their mothers. He did this so that the close relationship between a mother and her children might play a pivotal role in shaping their character. That's why God has placed mothers in the perfect position to set an excellent example regarding how He wants all people to respond to biblical authority.
A Mother's Example
God has set up authorities within the institutions of every sphere of society in order to rein in human evil and keep anarchy at bay. When we resist the temptation to rebellion, and instead submit to those authorities for the Lord's sake, it brings Him glory. As we train up our children to serve God, it is vital that we teach them these principles.
When a mother models appropriate respect for her husband, she helps her children recognize that they are not the only people who have to submit to authority. The sphere of a young child's experience is very limited. He does not see that his parents answer to authorities outside of the home. The idea that all Christians must honor God by submitting to the governing authorities means nothing to a three-year-old.
If he does not see God-ordained authority modeled in the relationship between his parents, the young child could jump to the conclusion that he is the only one who has to be respectful or to submit when corrected. He might misperceive godly training by his parents as bullying by people who are bigger and stronger, rather than the intervention of the authorities God has appointed in his life. If he can see his own mother submitting to and respecting his own father, it will help him to recognize that same loving chain of command at work in his life when he is corrected.
Our children must learn how to submit to authority early. If they don't, they risk a future marked by countless clashes with teachers, employers, and even law enforcement officials. As the middle figure in the family chain of command, a mother has the opportunity to show her children day by day how to respect authority by showing appropriate respect for their father.
Just as every child will have to submit to God-ordained authorities throughout society, nearly all children will one day find themselves in some kind of leadership position. Even a babysitter needs to understand the kind of servant-leadership which Christ wants all His followers to demonstrate toward one another. In this, mothers can also provide the perfect role model.
For most mothers, servant-leadership characterizes their daily interactions with their children. Moms do it without a second thought. Although they are to be honored and obeyed, most mothers do not lord it over their charges. They care for them tenderly and graciously. They do not merely wash their children's feet; they change their diapers, wipe their noses, and clean up after them when they are sick.
One aspect of servant-leadership that can be challenging for us as moms is admitting when we've been wrong and asking our children for forgiveness. None of us is perfect. We all have bad days. It is a humbling thing to have to apologize to a two-year-old (especially when you know that you are not the only one at fault) but in doing so, you will be modeling Christ's humility.
As we train our children, we must also teach them to honor our authority, not because we are anything special as individuals, but because God requires it of them. He desires for them to honor the office of mother, just as He will expect them to honor and respect other authority figures throughout their lives.
What Are You Modeling?
Motherhood is almost synonymous with servant-leadership, but when it comes to modeling respect for those whom God has placed in authority over us we women face a bit more of a challenge. We need to evaluate our own attitudes in terms of the example we are setting. Think about this: when you speak to your husband, do you use a respectful tone of voice, the kind you would want a teenage son or daughter to use when disagreeing with you?
Attitudes are more often caught than taught. Our kids will follow our example, whether it is good or bad. Much of the rampant teenage rebellion that we see in America may have its roots in the failure of mothers to set a godly example when it comes to honoring and respecting authority within the home.
Jesus serves as the role model for all of His followers for exercising servant-leadership and for submitting to both God-ordained authorities and ultimately to God the Father. Like Jesus, mothers have the privilege of modeling these principles for our children day-to-day within our homes. Let us take care to set the best possible example for them, so that we can say to our children along with the apostle Paul, "Be imitators of me, just as I also am of Christ" (1 Corinthians 11:1).
Adapted from A Wife of Valor: Your Strategic Importance in God's Battle Plan by Rebecca D. Bruner
Does your family follow the Biblical Chain of Command?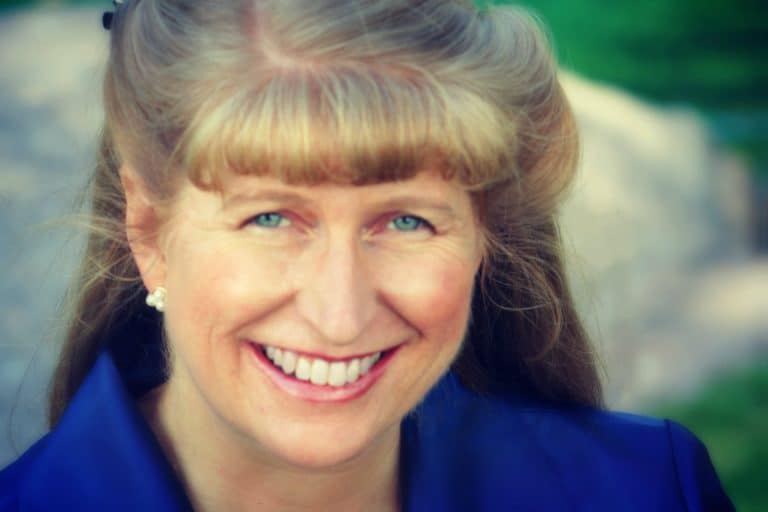 Bio:
Rebecca D. Bruner is an author, wife, mother, retreat speaker, and Bible teacher with over twenty-five years' experience in women's ministries. Her book, A Wife of Valor: Your Strategic Importance in God's Battle Plan, focuses on how husbands and wives can learn to cover one another's backs in the spiritual battle. It was a finalist in the 2017 Excellence in Editing Award competition. Rebecca has a passion for helping women embrace God's good design for themselves and their families. The longing of her heart is to see people fall deeply in love with Jesus.
Links:
Website Or Grab her book, A Wife of Valor!