This page/post may contain affiliate links.  As an Amazon Associate, as well as an affiliate of other programs, this means if you purchase something using these links, I will receive a commission on qualifying purchases at no cost to you! For more detailed information, please visit our Affiliate Disclaimer page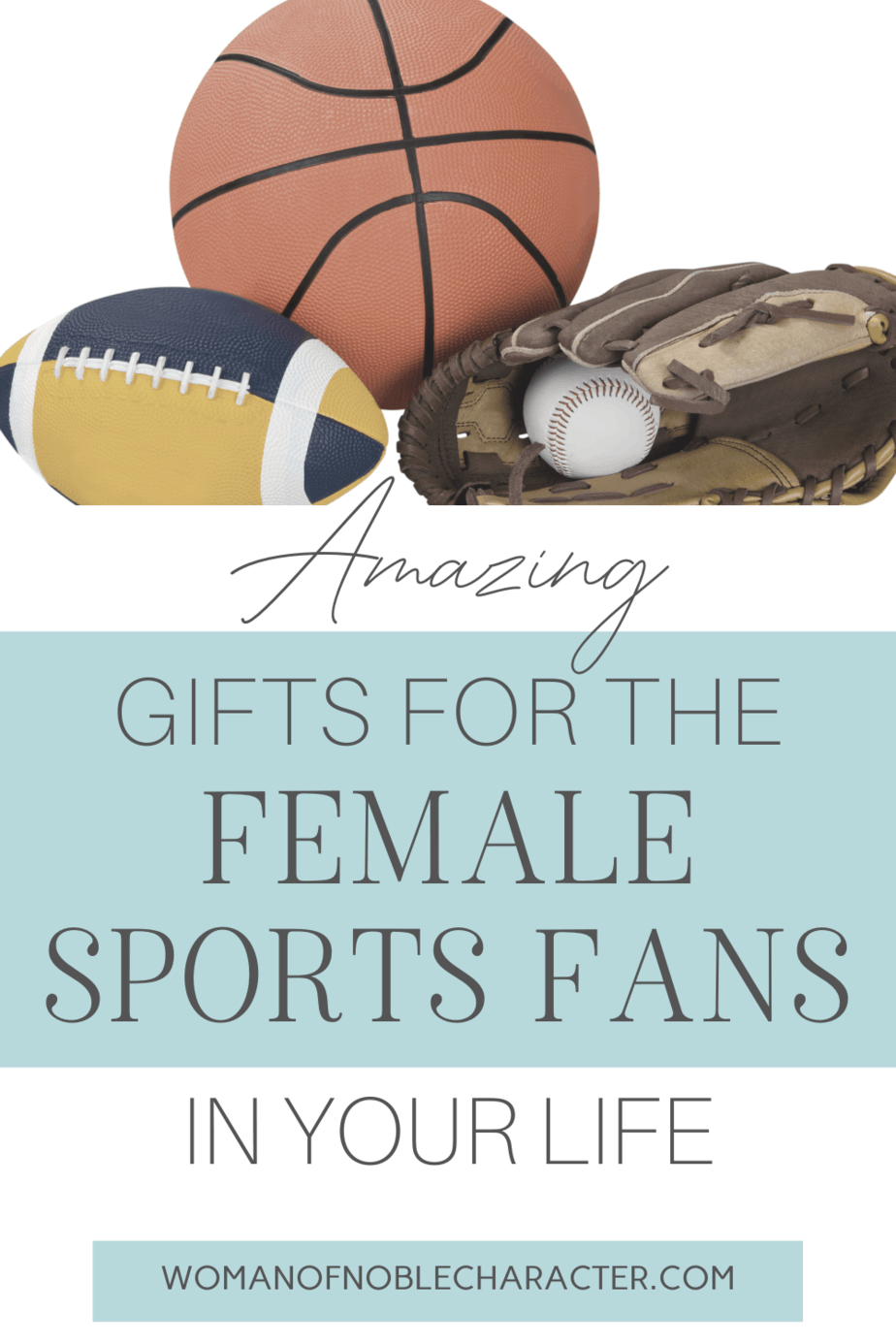 Do you have a female sports fan in your life? Perhaps you are a sports fan or your daughter or niece. I'm a HUGE sports fan. I watch my NY Yankees every chance I get and have done fantasy baseball for the past ten years (I'm the only female in the league and I've even beaten the "boys" for the championship one year!). I also love my NY Giants, Duke Blue Devil basketball and Rutgers Football. I can't get enough sports.
Perhaps, I'm such a big sports fan because I was an only child who adored her daddy. Or, maybe because I was blessed with two sons. Whatever the reason, I love receiving gifts related to sports. I've compiled a list of really cool gifts for the sports fan in your life.
Christmas (and football season) is around the corner. There's no better time to get a jump on your shopping!
The gifts cover a wide range of price points, so you're sure to find the perfect gifts for that female sports fan in your life. I've broken them down to categories to help find what you are looking for a bit easier.
Many of the gift ideas shown below are suitable for men, too!
Gifts For The Female Sports Fan in Your Life
Clothing
Rock your favorite team with shoes, leggings, shirts and more! Admittedly, I have Yankees sneakers, Giants wedge shoes, jerseys and even panties 🙂 Yeah, I know. I'm a bit over the top.
Jewelry
It's the little things that matter! Show your team pride with earrings, watches, necklaces or bracelets. These make great gifts for the female sports fan in your life.
Kitchen
If you've got to cook, you might as well be surrounded by reminders of your favorite teams!
Cups/Mugs/Glassware
Enjoy your favorite beverage with your favorite team. We have glassware and mugs in our home representing everyone's favorite teams. These are great gifts for the female sports fan on your shopping list.
Books
These are great resources or reference guides when you want to learn more about the rules of the game. In no time, you'll be slinging stats about OBP and ERA with the guys. The other choices are wonderful for history and entertainment about sports.
Home Decor
Have a family room or den? Jazz it up with some home decor showing your team pride.
Entertaining
Every Sunday afternoon and evening during football season, our family has, what we call "Football Sundays". After church, I cook up 4-6 appetizers or dips and set them up in our media room. Instead of taking a break from the games, we "graze" and root for our teams. These entertaining gifts make great additions to our football themed spread.
Office
Go team! Cheer on your favorite teams from your desk. I have a shelf in my office with tons of photos, bobbleheads and office supplies featuring my teams. These are also really great gifts for the female sports fan in your circle.
Stadium Gifts
Sports fans have pride not just in their teams, but their stadiums. These replicas and blueprints are not only super cool, but add a neat decorative flair to your home.
Games/Puzzles
No games on TV? Play a board or other game or put together a puzzle. Great for family time and to learn more about the games you love.
Gift Baskets
Not quite sure what to get? Or perhaps, you don't know your favorite female sports fan's favorite team? Gift baskets are a great choice!
Did I miss anything? What would you add to this list? What's on YOUR wish list from this post?
For great gift ideas for him, check out this post. Or looking for a baby gift? Here is my list of the best baby gifts.
Because of Him,
Sue