The God Centered Marriage
The God Centered Marriage:
Honoring Him Through Your Marriage
The God Centered Marriage is more than an eloquently written overview on putting God at the center of your marriage. It is a how-to manual with action steps, journal questions, Scripture references, prayers for specific areas of your marriage and resources for deeper study.
In it, we cover what it means to have a God-centered marriage and explore the many areas of your marriage that many overlook when it comes to putting God at the center.
These areas include:
Money
Intimacy
Friendship
Submission
Communication
Family and Other Relationships
You can find it on Amazon by clicking on your preferred version:
Paperback
Kindle Version
Chapter Outline
Intro
In this chapter, we review what the book will cover as well as diving into the differences (biblical, physical, emotional, etc.) between men and women. We look at why these differences have a profound effect on a marriage and how our differences instruct us to be a better spouse to our mates.
Chapter 1
In the first chapter, we examine God's design for marriage. We look at how God designed marriage for man and how marriage points to God.
Further, we look at how to make Him the center of your marriage union and what putting Christ first looks like.
Finally, we delve into God's standard for marriage and set the bar for biblical marriage.
Chapter 2
Chapter two, titled "Building Strong Foundations", we more deeply explore God's design for marriage and learn how to build a foundation for your marriage according to God's design.
We also look at the five Love Languages, by Gary Chapman and dive into each of these love languages and how to put God first while speaking to your spouse's love languages.
With Scripture and personal anecdotes, we look at ways to show love to your spouse that speaks to their individual personality and needs.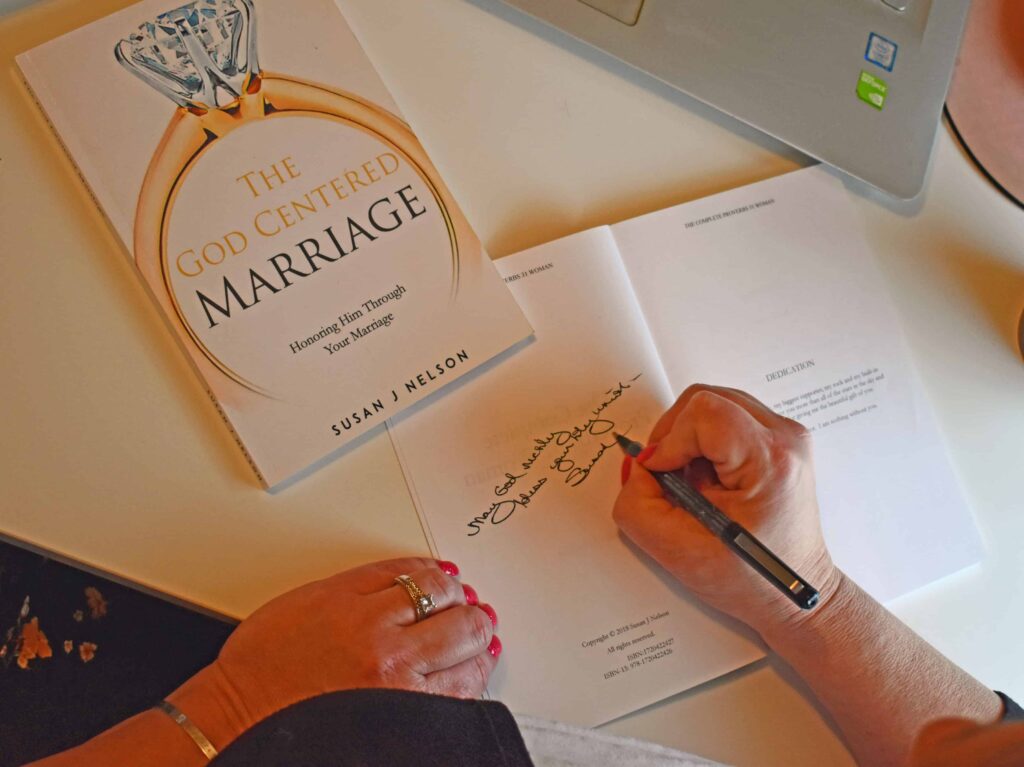 Chapter 3
Submission has become a dirty or polarizing word in today's society. In Chapter 3, we discuss what submission really is and how to submit to your husband.
We review what God says about submission and give practical ideas and tools for learning to submit without being a doormat.
Finally, we look at what it means to serve our husbands and real world examples of how to serve.
Chapter 4
Communication, or the lack of, has long been blamed for the downfall of many marriages, including Christian marriages. In "The Art of Communication", investigate various aspects of communication including nagging, showing respect and choosing the right time and place to discuss marital issues or concerns.
We focus on learning how to listen and communicate effectively in a way that honors God and our marriage.
Chapter 5
Chapter 5 helps the reader to learn how to resolve conflict and explore methods to disagree without being disrespectful.
We will examine forgiveness and learn how to apologize in a meaningful way that helps to minimize conflict and hurt feelings.
Chapter 6
When you marry your spouse, in many ways, you marry their family, as well. In this chapter, we discover the impact of immediate and extended family on a marriage.
We will look at each of these relationships and discover how to respect these relationships without disrespecting your marriage or spouse.
Chapter 7
God designed sexual intimacy for husbands and wife for procreation but also for the intimate bond that it creates. In this chapter, we look at the difference between sex and intimacy and the various types of intimacy that a couple can enjoy.
We will also have a tough talk on adultery and emotional infidelity and ways to avoid placing an unnecessary strain on your marriage.
Chapter 8
Financial issues and disagreements are among the top reasons given for divorce in our society. In this chapter, we look at how money affects marriages and how to get on the same page with your husband when you do not agree about how the money is handled in your home.
Chapter 9
In this chapter, we investigate the different friendships that a marriage comes in contact with. These friendships include male/male, female/female, male/female and share a litmus test you can use to determine if a friendship is negatively affecting your marriage.
We will also discuss the importance of godly mentors to a biblical, God-honoring marriage and the importance of fellowship with other believers.
For the companion course of The God Centered Marriage, see this page.
Here's what readers have had to say about the book (Amazon reviews):
When I first recieved my copy, I expected another book telling me what I am doing wrong, instead this book helped me dig deep into what I really wanted for my marriage.

The application questions are what I love the most. It is more than just a book, it is a study. A journal. A reflection. A place for all of my thoughts and notes.

The book provides biblical principles while addressing every day modern marriage.

It is a must read of you are looking to establish or reestablish God as the center of your marriage.
"Susan Nelson shares not only great wisdom, but practical suggestions on how to make a marriage centered around God. If you want to drastically change the trajectory of your marriage, I suggest grabbing a copy!" – Lauren R