This page/post may contain affiliate links. As an Amazon Associate, as well as an affiliate of other programs, this means if you purchase something using these links, I will receive a commission on qualifying purchases at no cost to you! For more detailed information, please visit our Affiliate Disclaimer page
Are you a godly friend?
I'm going to be honest with you today. I have very few true friends. Even fewer that I would call a godly friend.. I could say that it is because I moved halfway across the country a few years ago and since, I work from home, I don't get out much to meet new people.
If I'm being honest, though, the reason I have few true friends is because I don't try. Yep. I said it. I don't try. I mean, I have good intentions when I meet someone new, but somehow fall short on the actual being friends part of it.
Friends are an important part of living in community with Christ. God created us to be in fellowship with others. This is one reason that so many churches offer small groups (or life groups).
We are part of a life group that has blessed us tremendously. We have lifted each other up, prayed for each other, brought meals for each other and studied the Word together as God intended us to.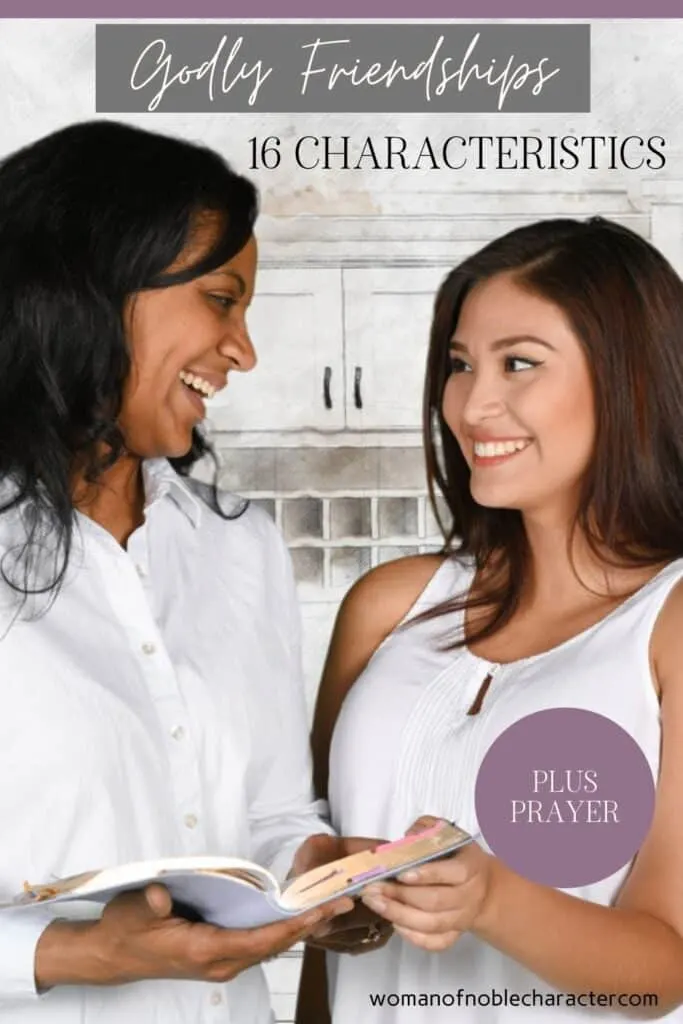 What is a Friend?
Dictionary.com defines friendship as:
"The state of being a friend"
So, that begs the question, what is a friend? Again, dictionary.com defines friend as:
1.a person attached to another by feelings of affection or personal regard.
2. a person who gives assistance; patron; supporter:friends of the Boston Symphony.
3.a person who is on good terms with another; a person who is not hostile: Who goes there? Friend or foe?
4.a member of the same nation, party, etc.
5.a member of the Religious Society of Friends; a Quaker.
6.a person associated with another as a contact on a social media website:
I have included all of the definitions (especially in regard to social media) to illustrate that the dictionary doesn't really have a complete picture of what a friend really is. The Bible, however, does.
Let's take a look at what the Bible says about friendship, specifically what godly friend is or what a godly friendship is.
What is a Godly Friend?
A man of many companions may come to ruin, but there is a friend who sticks closer than a brother. – Proverbs 18:24 ESV
Two are better than one, because they have a good reward for their toil. For if they fall, one will lift up his fellow. But woe to him who is alone when he falls and has not another to lift him up! Again, if two lie together, they keep warm, but how can one keep warm alone? And though a man might prevail against one who is alone, two will withstand him—a threefold cord is not quickly broken. -Ecclesiastes 4:9-12 ESV
Greater love has no one than this, that someone lay down his life for his friends. -John 15:13 ESV
Iron sharpens iron, and one man sharpens another. -Proverbs 27:17 ESV
Therefore encourage one another and build one another up, just as you are doing. -1 Thessalonians 5:11 ESV
I've included just a few here, but, as we can see being a friend, having a godly friendship, according to the Bible means laying down your life for your friend, encouraging and building one another up, "sharpening" another, lifting another up – even keeping each other warm!
How do you do with those things? Think about your circle of friends. Would you lay down your life for them? Do you speak encouraging words and build them up? Do you sharpen each other? For iron, or knives, you sharpen them by running two blades together – how does this relate to your godly friendships?
One of the best examples of true friendship is demonstrated in the friendship of David and Jonathan, son of Saul. According to Gotquestions When David was being hotly pursued by Saul, Jonathan sought David out "to help him find strength in God" (1 Samuel 23:16).
Which leads us onto our second point. Iron sharpening iron is an opportunity to fulfill the Law of Christ. The apostle Paul says that we are to carry and share the issues and burdens that we face daily, to lament over personal sin, advise on how best to repent of it, and rejoice over the conquest of it. This is the same "royal law" mentioned in James 2:8, where we are exhorted to love one another.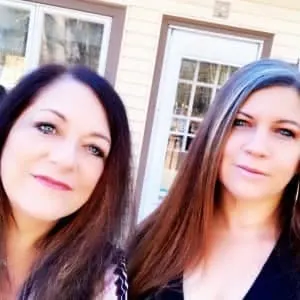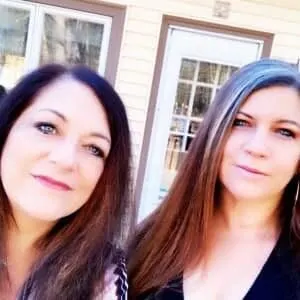 What a beautiful picture of friendship! I do have one true friend like that. We met online and have only met once in person, believe it or not, but we talk throughout each day, and she is the first person I reach out to with good news, such as good cancer scans, or when I need encouragement. This is a true godly friendship and I know, without any hesitation, that we are that friend to each other.
16 Characteristics of a Godly Friend
So, what does a godly friend look like?
They are Encouraging
A godly friend encourages you when you have good news, a new dream from God or even discouraging news. They share a positive attitude with you no matter the circumstances. This doesn't mean they downplay the tough news but are "real" with you and help to build you up, particularly in your walk with Christ.
Therefore encourage one another and build one another up, just as you are doing. – 1 Thessalonians 5:11 ESV
They are Kind to You
In a godly friendship, friends aren't "snarky" with one another, but, rather, treat you well. Maybe they aren't buying you gifts, but they are thoughtful, kind and considerate.
"Be kind to one another, tenderhearted, forgiving one another, as God in Christ forgave you." – Galatians 6:9-10 ESV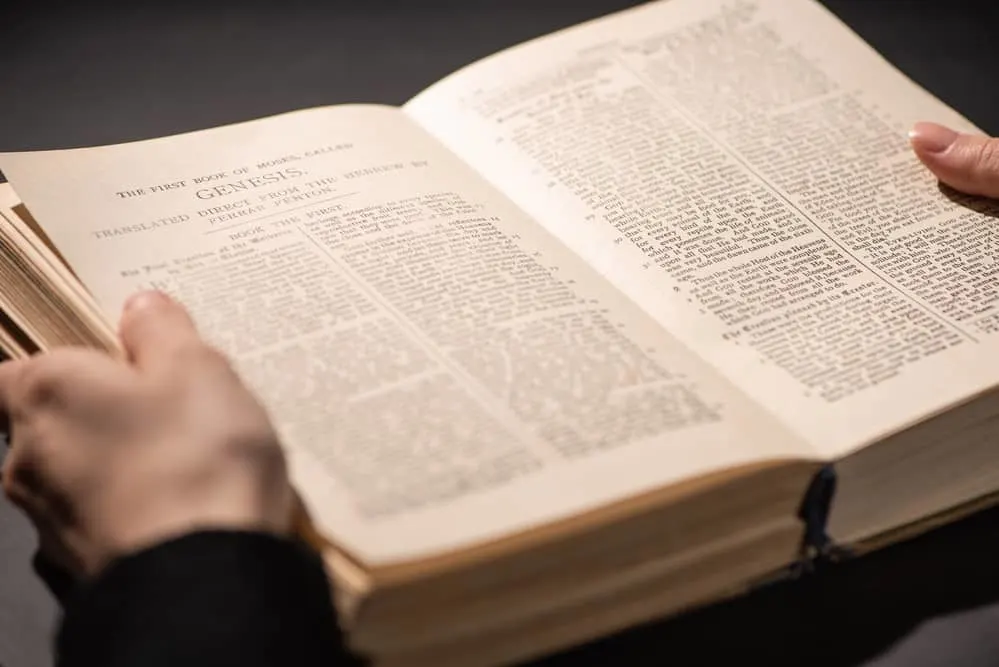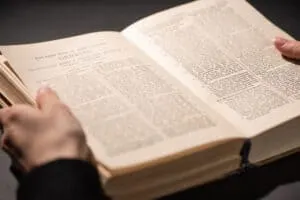 They Speak Truth to You
In a godly friendship, friends speak truth into your life., even when the truth may be tough to hear. A true friend will love you and genuinely want the best for you. They will tell you good and bad in a God-honoring way. A Christian friend will share with you when they feel you are not honoring God in your words or. Behavior. She will also tell you when she sees your walk with Christ flourishing.
Therefore, having put away falsehood, let each one of you speak the truth with his neighbor, for we are members one of another. – Ephesians 4:25
They are There for You in Difficult Times
Be it a listening ear or a hug or even a meal, in a godly friendship, friends are there for you when times get tough. They won't ignore you or take days to return a call or text.
Bear one another's burdens, and so fulfill the law of Christ. – rong>Galatians 6:2
Now when Job's three friends heard of all this evil that had come upon him, they came each from his own place, Eliphaz the Temanite, Bildad the Shuhite, and Zophar the Naamathite. They made an appointment together to come to show him sympathy and comfort him. – Job 2:11
They Speak to You in Love
While a godly friend will speak truth to you, they will do so in a loving manner.
Gentleness, of course, is a fruit of the Spirit (Galatians 5:22) . When speaking to friends (and, really, everyone), we should speak with love and not reproach.
Speaking the truth in a godly friendship can build up the friendship, rather than harming it. You can trust that when a godly friend speaks to you – even about something difficult or pointing out a sinful manner – they are speaking in love.
Rather, speaking the truth in love, we are to grow up in every way into him who is the head, into Christ, – Ephesians 4:15
They Pray for You
In a Christian friendship, a true friend will pray for you and even with you.
Whether you or your friend are going through a difficult time, we all need to be lifted up to our Father in prayer. A godly friend will go before the Lord on your behalf.
Perhaps they pray with you over a good or bad situation. Perhaps they keep you in their daily prayers when they have their own quiet time, but a godly friend will pray for you.
"Therefore, confess your sins to one another and pray for one another, that you may be healed. The prayer of a righteous person has great power as it is working" – James 5:16
They Put Others Before Themselves

Have you ever known someone that constantly talked about themselves? Or maybe they were selfish with their time, money and talents? A good friend will put others before themselves. They are intentional in their relationships and serve others in various ways.
Do nothing from selfish ambition or conceit, but in humility count others more significant than yourselves. – Philippians 2:3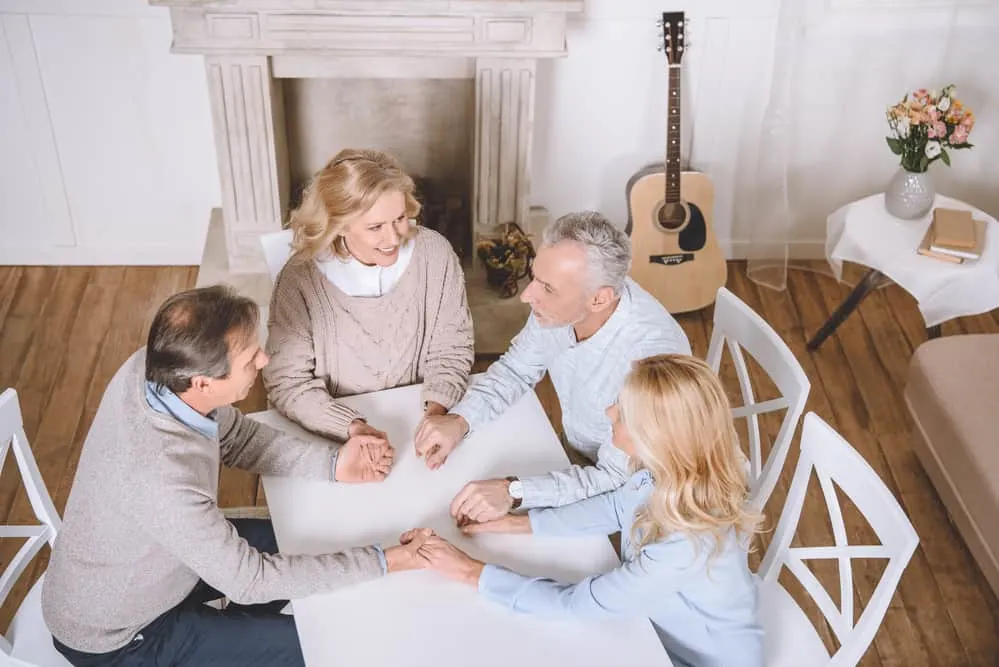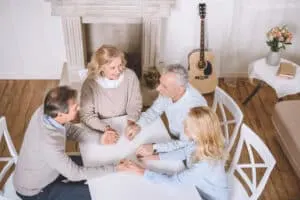 They Know Their Worth
In a Christian friendship, a friend knows her identity in Christ. She knows that she is the daughter of the King. A godly friend also recognizes your identity in Christ and worth,
Because of this, she doesn't get jealous when you have good news, but rather cheers you on.
But to all who did receive him, who believed in his name, he gave the right to become children of God, – John 1:12
They Help to Build Your Faith in Christ
A good friend will encourage you in your faith. They will help to keep you accountable, encourage your biblical knowledge and prayer life and will remind you of your worth to God.
But exhort one another every day, as long as it is called "today," that none of you may be hardened by the deceitfulness of sin. – Hebrews 3:13
They Don't Expect Anything in Return
A godly friend loves and gives without expecting anything in return. They do what they do because they love you the way God intended for friends to love.
Love is patient and kind; love does not envy or boast; it is not arrogant or rude. It does not insist on its own way; it is not irritable or resentful; it does not rejoice at wrongdoing but rejoices with the truth. – 1 Corinthians 13:4-6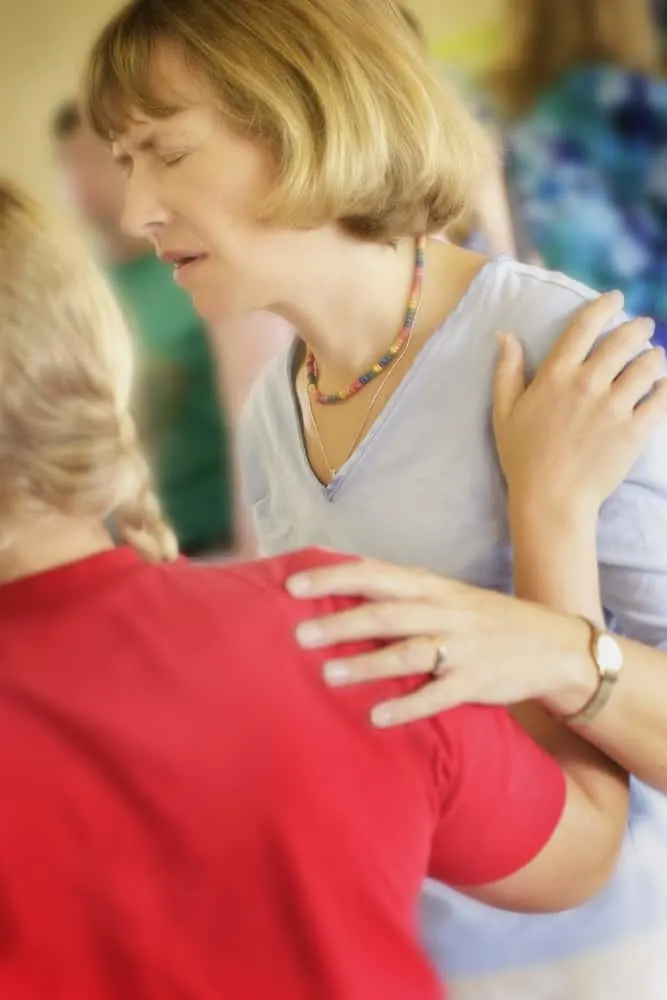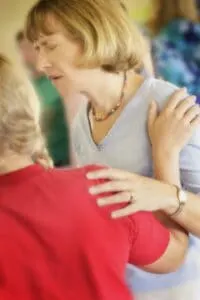 They are Loyal
A godly friend sticks by your side even when times are tough. She stands up for you when she needs to and always speaks positively of you. She is the first to come to your rescue when in need and will defend you, in a loving way, if necessary.
A man of many companions may come to ruin,
but there is a friend who sticks closer than a brother. –
Proverbs 18:24
They Rejoice in Your Good News
When Mary came to Elizabeth to share that she was pregnant, instead of blurting out her own good news regarding her own surprising pregnancy, she rejoiced with Mary over her news.
Rejoice with those who rejoice, weep with those who weep. – Romans 12:15
They Forgive
All of us have messed up at one time or another. We are fallible. We sin and we have hurt others intentionally or unintentionally. In a godly friendship, it is critical to forgive a friend who has hurt you.
God calls us to forgive. Don't confuse this with justifying an abusive friendship, though. While we are to forgive, we do not have to stay in a harmful friendship.
bearing with one another and, if one has a complaint against another, forgiving each other; as the Lord has forgiven you, so you also must forgive. – Colossians 3:13
They Seek Peace and Harmony
A godly friendship is one that cultivates peace. Your Christian friend doesn't encourage or enjoy drama or strife. She seeks peace. She doesn't create drama and encourages inclusion and showing God's love to others.
"Blessed are the peacemakers, for they shall be called sons of God." –
Matthew 5:9
They Listen Well
Godly friendships are ones that both friends seek to be good listeners. They talk without interrupting. They wait to share their own news before the other's. They aren't thinking of their response while the other is speaking and they empathize with the other friend.
Know this, my beloved brothers: let every person be quick to hear, slow to speak, slow to anger; – James 1:19
They Help Bring Out the Best in You
We've all heard or read Proverbs 27:17 about iron sharpening iron. This is a key ingredient in a godly friendship.
In a Christian friendship, friends are to help us strengthen our walk with God. They help us to be the best version of ourselves. As a godly friend, this is your command, as well.
Iron sharpens iron,
and one man sharpens another. – Proverbs 27:17
Being a good friend isn't an easy task. Just as in a God-centered marriage, the secret of being a godly friend is to keep Christ at the center.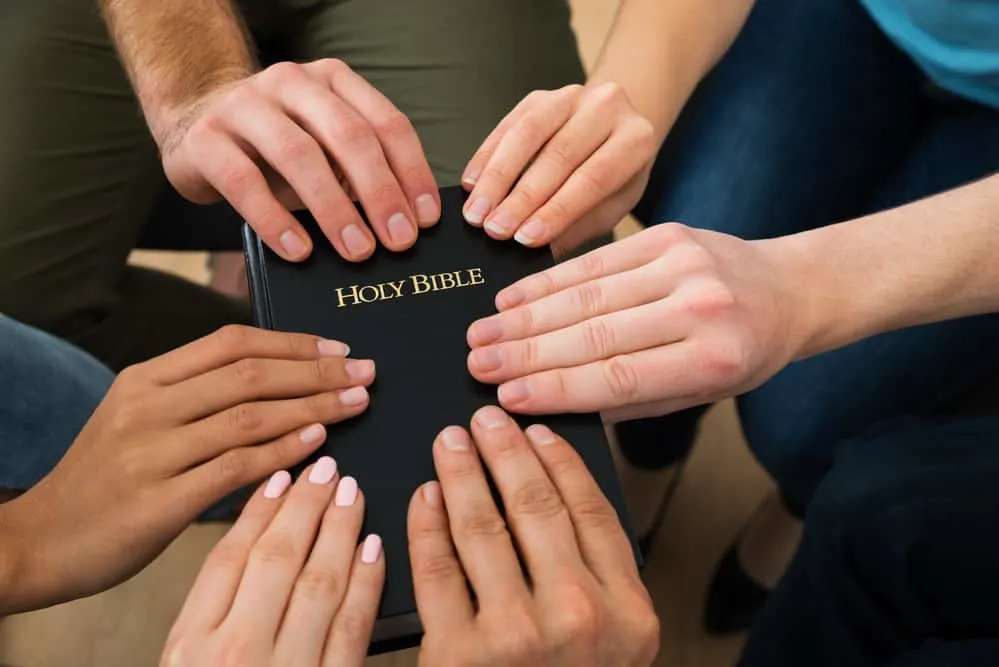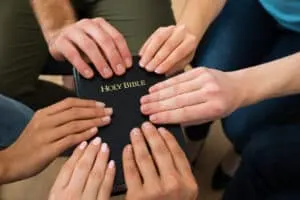 Remember the purpose of friendship: to honor God. Be the kind of friend God wants you to be. Seek God with all your heart and He will give you the power to be a good friend. Love others the way that Christ loves you and you will become the best friend a girl could ask for.
After reading about what a godly friendship is and how God defines friendship, I am inspired to reach out to acquaintances from church, godly women whom I admire and take the first step toward friendship. What about you?
Do you have godly friendships? Are YOU a godly friend?
I encourage you to pray about this and ask God to reveal to you what kind of friend you are. If you, like me, are short on godly friendships, reach out to someone you admire to make that connection and start a friendship. If you have a wide circle of friends, do you lift each other up? How could you be a better friend? How can you nurture a godly friendship?
Prayer for Godly Friendships
Father, I know that you hear me and listen to me. I know that you see the season I am in. You know me better than I know myself.
You, Lord, are the perfect friend. You are always there for me, listening, encouraging, speaking in truth and in love.
I know that Your Word calls me to live in community and build others up in faith. Father, I desire to have that kind of friendship with others in my life. God, I ask you to lead me toward people of like minds. People that I can be a friend to. People that can lead me closer to You.
Help me to seek You fully and to lean on You during this time. Help me to remember that You truly are enough for me and that You desire to show me that even when I feel alone.

Thank you, Father, for loving me the way you do and for the plans and future you have in store for me. Thank you for the godly friendships you will bring into my life.
In your Son's Holy Name, I pray.
You may enjoy this video about godly friendships by Grace Bible Church:
One of the greatest blessings that you can give a friend is to share Jesus with them. If you are nervous about sharing the gospel, I've got you covered in this post.
I've found some great books on the subject. If you would like to be a better friend or want to develop godly friendships, these are great resources.
Messy Beautiful Friendship: Finding and Nurturing Deep and Lasting Relationships Paperback by Christine Hoover
Never Unfriended: The Secret to Finding & Keeping Lasting Friendships by Lisa-Jo Baker
Because He Lives,
Sue