How To Set Up an Effective Home Office Filing System
This page/post may contain affiliate links.  As an Amazon Associate, as well as an affiliate of other programs, this means if you purchase something using these links, I will receive a commission on qualifying purchases at no cost to you! For more detailed information, please visit our Affiliate Disclaimer page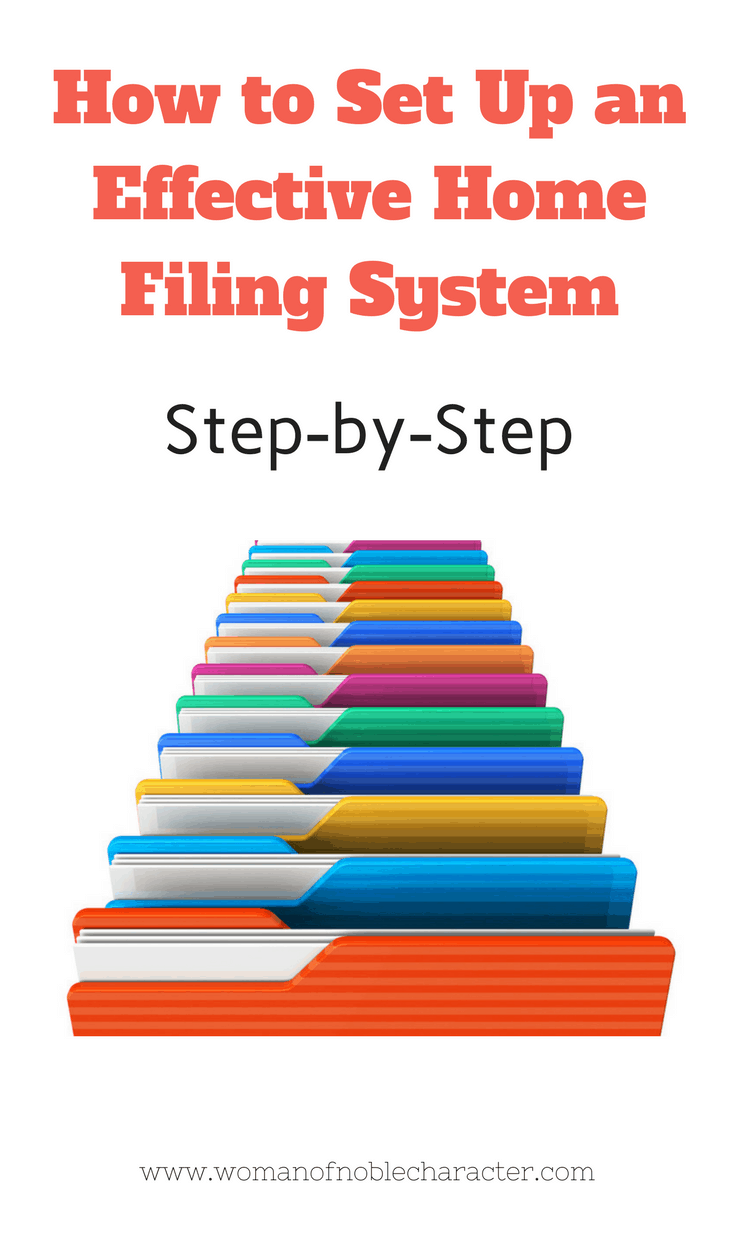 Whether you have an actual home office or use a part of your bedroom or dining room or other room for your personal paperwork, you'll want to get and keep it organized before it gets out of control. If it is already out of control, not to worry, I have compiled my best tips for organizing your home office or home office items.
How To Set Up an Effective Home Office Filing System
Paper Purge
Start by gathering all of the loose papers and files, if you have them. You'll want to go through each and every paper in the office and do one of three things with them:
Toss it in the trash (or shred if it contains sensitive or private information)

File it

Act on it.
1 Corinthians 14:40 But all things should be done decently and in order.
2. Create folders to house remaining papers
You may choose to use a color-coded system. For example:
(my favorite ones from Pendaflex)
Red – medical
Green – financial
Blue – personal
Orange – insurance
Yellow – house
Pink – Bills (or use the method below)
White – taxes
You may have several folders in each category. Label them accordingly. For example, orange insurance folders may have: car, house, property, medical, etc.
Consider creating a documents folder. In my home, this folder houses the original and copies of family members birth certificates, social security cards, passports, etc. Each persons documents are clipped together with a binder clip and placed in the folder in order of age (youngest to oldest). When you need a copy of a birth certificate, for example, you know right where to find it.
For the tax file, whenever you get a receipt that is tax deductible, drop it in the file to make tax-time easier.
3. Create folders to create action plans
There's a few ways that you can do this. Since I work from home, my personal and work to-do list is often entwined. I used 31 hanging folders labeled 1-31. They are in the file cabinet next to my desk. When a piece of mail or other paper that needs action comes across my desk, I drop it in the file based on the day it needs to be done. For example, if I know that I need to mail in an insurance form by the 10th, I drop it in the folder marked "10". Each day, I check that day's folder for what needs to be done.
If I have a bill due on the 15th, I drop it into the file marked "15" and will pay it on that day (I pay my bills online). If you mail in payments, you may want to drop it in the folder for a week prior to the due date.
In the front of these folders, I have a file marked "to file". Once a week, I pull out everything in that file and drop it in the proper color-coded file.
My FAVORITE label maker is the one below. I've had several, but really like this one. You can click on the photo to take you right to the item on Amazon.
I also looove these pretty file folders by Best Paper Greetings, too! I mean, hey, if you have to have files, might as well make them pretty to look at! 🙂 Just click on the photo.
(See my Organizing Bill Paying and Budge Post with Free Printables)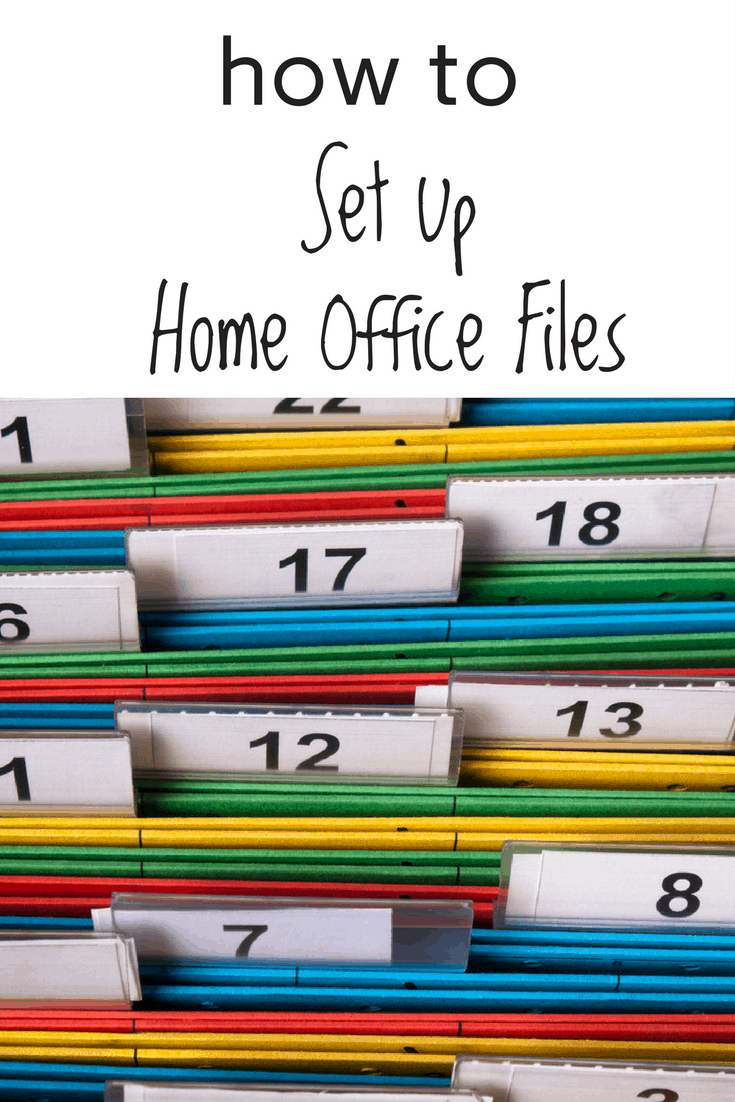 4. Create a mail station or system for handling mail
As soon as the mail comes, go through it. If it is a bill, drop it in the bill file or the file for the due date. If it requires action, drop it in the file for the day it must be done by (or earlier).
Have a designated place for mail for other family members. For example, my husband has a hanging basket over his desk. All of his mail goes there. My son has a bin on his bedroom door where I'll put his mail.
Designate a place for outgoing mail.
Create a place for mail supplies. In our main home office, the top left drawer has stamps, business and personal sized envelopes, return address labels, a pen, a pencil and whiteout. This way, when you need to mail something, everything is ready.
5. Create a printing station.
Near your home office printer, have extra ink cartridges and paper. I keep my printer on top of the file cabinet next to my desk. This way, it is close but not actually on my desk which gives me extra room to work. Printer supplies, go in the bottom file cabinet drawer.
What else would you add to this list to keep your home office files organized?
If you are planning on organizing your whole office, check out this post on fun and functional home office organization.
Another great home organization tip, is to keep an emergency contact list on hand.
Or, you may wish to get that email inbox under control!
Because of Him,
Sue
For a resourceful post on decluttering, see this previous post.