This page/post may contain affiliate links. As an Amazon Associate, as well as an affiliate of other programs, this means if you purchase something using these links, I will receive a commission on qualifying purchases at no cost to you! For more detailed information, please visit our Affiliate Disclaimer page
There are over 2,300 Bible verses on money, wealth, and possessions, yet many Christians aren't aware of exactly what God has to say about personal finances. In fact, most of us tend to leave God out of our money decisions.
It is easy to trust God with the "good" stuff, or the "little" things. But when it comes to our personal finances, many believers don't invite God in because they are either afraid or want to feel in control themselves. However, we must be careful. In 1 Timothy we are warned that the love of money is the root of all kinds of evil and that it has led many people to wander from their faith.
For the love of money is a root of all kinds of evil. Some people, eager for money, have wandered from the faith and pierced themselves with many griefs. (1 Timothy 6:10 NIV)
This will happen to you if you choose not to invite God into your personal finances. Maybe you recognize that this is currently happening to you and your finances and that something needs to change. It's time to redeem our finances, and let God take control. In this article we will uncover 4 ways to invite God into your personal finances.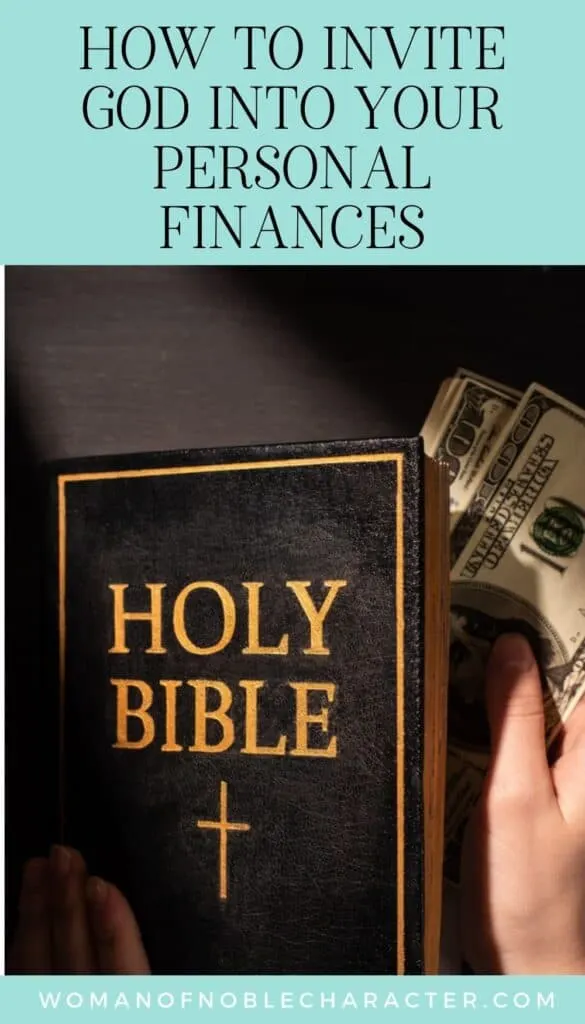 4 Ways to Invite God Into Your Finances
1. Praying Over Your Finances
One of the easiest ways to invite God into your personal finances is through prayer.
Whether you are facing financial stresses or financial abundance, prayer should always be an important part of your money journey.
There is no right or wrong to pray for your finances, but you can start out by simply asking God to reveal to you what part of your personal finances you are holding too tightly. That way, you can begin to release control over to him.
Pray for God to let your love for Him be greater than your desire for security, success, or wealth. These can be difficult things to release over to him, but the more you invite God into your personal finances, the more you will begin to see his goodness and provisions in other areas of your life.
2. Replace Your Wilderness Mindset
A wilderness mindset is similar to a scarcity mindset – or simply believing that something isn't possible for you.
The Israelites were plagued with many different wilderness mindsets after they were brought free from Egypt. This is one of the main reasons their 11 day journey turned into 40 years of wandering.
They doubted God's goodness and his power. They didn't believe that there was more for them, and because of this, God punished them by not bringing them directly to the land of abundance.
For indeed we have had the good news [of salvation] preached to us, just as the Israelites also [when the good news of the promised land came to them]; but the message they heard did not benefit them, because it was not united with faith [in God] by those who heard.
Hebrews 4:2 AMP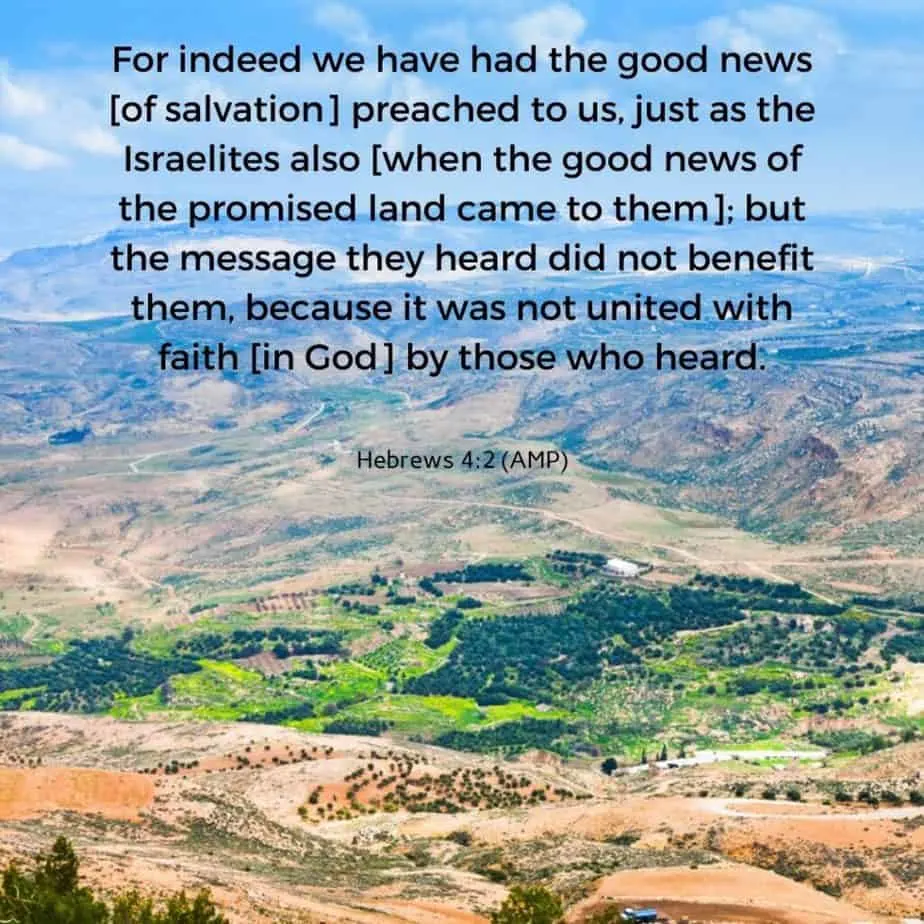 Don't let God's promise of abundance fall on deaf ears. Ask God to search your heart and point out where you are fostering a posture of unbelief or doubt. Then work on replacing that wilderness mindset with one of abundance, rooted in God's very promises.
3. Learn What the Bible Says About Money
Another way you can invite God into your personal finances is to learn what the Bible has to say about money.
The Bible has so much to say about how to manage our finances, yet most churches don't typically teach these kinds of lessons. I have found that the majority of churches teach on two primary topics when it comes to money: tithing, and don't love your money.
While these two lessons are very important, there are still many more to be learned. Remember, there are over 2,300 Bible verses that discuss money, yet the lessons that can be found in these verses are seldom taught.
That is why I feel that God has called me to teach about these biblical money principles so that Christians can truly understand what it means to biblical redeem their finances.
Here are a few key lessons that can be learned from the Bible:
The wealth we possess has been given to us by God
We are stewards of the resources he has provided us with
God cares about the way we handle our finances
We should pursue excellence when it comes to money management
At no point should we care more about our wealth over our relationship with Christ
It is not sinful to have money
God values giving more than he values earning
4. Equip Yourself With Excellent Money Management Skills
Once we learn what the Bible has to say about money, we can then start to identify which lessons are repeated. We then need to work on applying those lessons into our own personal finances.
I have found there to be 5 core pillars that make up biblical money management. Here they are along with a one Bible verse to show you God's desire with your personal finances:
Budgeting: "Suppose one of you wants to build a tower. Won't you first sit down and estimate the cost to see if you have enough money to complete it? For if you lay the foundation and are not able to finish it, everyone who sees it will ridicule you, saying, 'This person began to build and wasn't able to finish.' (Luke 14:28-30 NIV)
Saving & Planning: The wise man saves for the future, but the foolish man spends whatever he gets (Proverbs 21:20 TLB)
Debt Freedom: The rich rule over the poor, and the borrower is slave to the lender. (Proverbs 22:7 NIV)
Wise Stewardship: Be very careful, then, how you live—not as unwise but as wise, making the most of every opportunity, because the days are evil. (Ephesians 5:15-16 NIV)
Building Wealth: Remember this: Whoever sows sparingly will also reap sparingly, and whoever sows generously will also reap generously. (2 Corinthians 9:6 NIV)
When we apply the skills that make up each pillar, we are aligning our finances with the Lord. Each pillar requires new habits to be formed and it takes time, but it is well worth the hard work to glorify God through the way we manage our money.
Continuing to Invite God Into Your Personal Finances
The process of inviting God into your personal finances is not a one and done thing. It is something you must work on continuously. I would encourage you to reflect daily and repeat each of these steps in order to align yourself with God inside of your personal finances.
Doing this all on your own can be challenging, and that is what motivated me to build a community, Redeeming Your Finances, for believers to work together on this very task of inviting God into our personal finances.
Money is a tool that can be used to do good or it can drive a wedge between us and God, the one who provided it to us. Invite God into your personal finances so you can feel confident in knowing that you are using your money as a tool to glorify God and to do good for those around you.
Ready to get a handle on your finances? Grab our low-cost resource pack – high value, low cost to get you back on track. Bill paying, budgeting, and finances printable resource pack.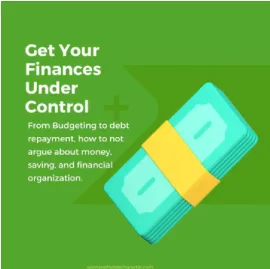 Here are some recommended resources on Christian finance:
Katie Jones Bio
Katie helps equip ambitious young professionals with excellent money management skills that are rooted in the Gospel so they can live in the abundance God desires for them through my program Redeeming Your Finances.. Katie is also a real estate agent and investor and loves to help people get financially stable in order to buy their first, or next house. She currently lives in Denver, Colorado where she enjoys exploring the Rocky Mountains with her husband.
You can find Katie online at:
For more on mastering Christian finances, see this post.