This page/post may contain affiliate links. As an Amazon Associate, as well as an affiliate of other programs, this means if you purchase something using these links, I will receive a commission on qualifying purchases at no cost to you! For more detailed information, please visit our Affiliate Disclaimer page
Guest post by Heidy De La Cruz
After ending the relationship with my daughter's father, I honestly thought I would be single forever. But I started attending church regularly, focused on bettering myself, and growing closer to God. And when my current husband came into my life, I wasn't looking for a relationship, but he arrived at a perfect time.
One of the requirements for dating me was that they had to be a man of God. But not just say that they were; I had to see it in action.
How I Led My Husband Back to God
My husband grew up attending The Seventh Day Adventist church. He was very involved in his church; he used to sing in the choir, was an usher; as a young adult, he would help with the youth, but in his late twenties, he stopped going to church altogether. He explained to me why, but that's a story for another post.
As we were getting to know each other, I realized he still very much believed in God, he hadn't lost his faith, but he didn't see the need to go to church to prove that he believed in God. In a sense, he was correct because in Matthew 18:20 (NIV), it says, "For where two or three gather in my name, there am I with them." It doesn't say where to gather, only to gather. The thing was, my husband wasn't gathering at all.
Because of his upbringing in the church, he and I share a lot of the same beliefs, principles, and values. Which I believe helped our relationship grow strong faster, but I wanted him to have that fire for God again like he did when he was younger. I told him that his issue wasn't with God; it was with the church he had attended. I invited him to the church I went to with my daughter, it was nondenominational, and their focus is to point people to Christ, that's all.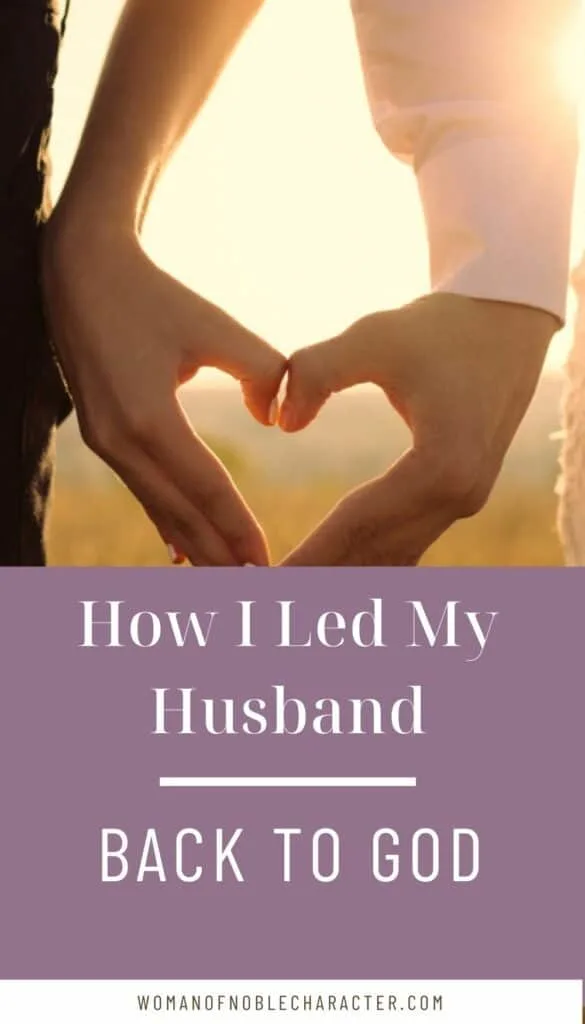 When he visited, we went out to eat after the service, and I asked him what he thought of the service and the church. He told me he enjoyed the service; the pastor was engaging and kept his attention the whole time. And what he loved most about the church was that there was no pressure. During the announcements, our church mentions a challenge that they have, where you attend for the next four weeks to see if this church is a good fit for you, if at the end of the four weeks you feel like it's not, they will help you find a church that is. My husband was surprised about that because he had never heard of a church doing that before. He was used to having people try to make you come back.
He said as soon as he walked in, he felt this welcoming atmosphere. My heart leaped for joy as he kept describing his great experience. I knew that he would like the church! Even his family was surprised he was attending church when he told them because it had been years since he had stepped foot into a church.
You see, the Bible talks about gathering in his name, but it also talks a lot about community. And what better place to find like-minded Christ people than at church? Hebrews 10:24-25 (NIV) says, "And let us consider how we may spur one another on toward love and good deeds, not giving up meeting together, as some are in the habit of doing, but encouraging one another – and all the more as you see the Day approaching." The focus of going to church is not to show that you believe in God; it's so much more! It's to gather with other believers, worship, praise, serve God, give back to God what He has given us, connect with others, and hear God's word.
Now that I got my husband going to church, the next step was to get him to have a relationship with God again. To do this, I would pray over him. I would pray: "Father, please help me lead my husband back to you. I pray that he will want to know you, know your word, and have a relationship with you. I pray that you light a fire in his soul for you, Lord. And that he will come to you, first, Lord, whenever there is a conflict. Lord, let me be the wife that he needs to get him back to you. In your name, I pray, Amen." I would pray this every night.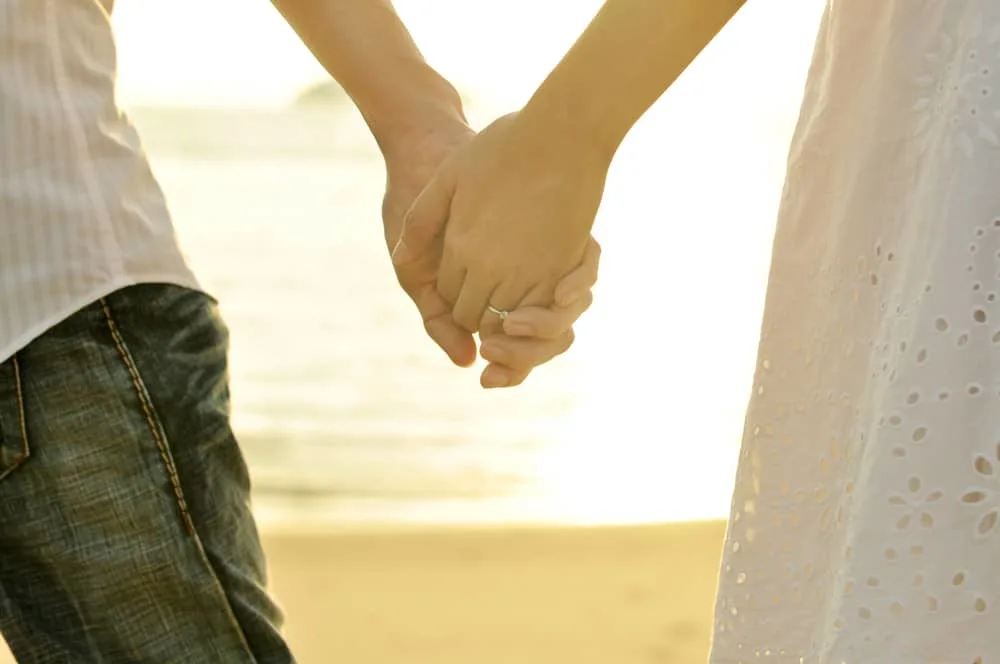 Come to find out; I wasn't the only one praying for my husband's return to church; his mom would also pray. She told us that she would pray he would find a nice Christian woman and for God to lead him back to His path. So, when he said to her that he was attending church with me, she mentioned that her prayers were answered. That reminded me of the Bible verse, Proverbs 22:6 (NIV), that says, "Start children off on the way they should go, and even when they are old, they will not turn from it." Although he had stopped attending church for a while, his beliefs and principles never changed.
Slowly but surely, I was able to get my husband back to praying, back to reading the Bible, and attending church regularly. We now pray together, complete Bible plans together, and sometimes read devotionals together. I love the relationship my husband and I have with God. All thanks to the power of prayer!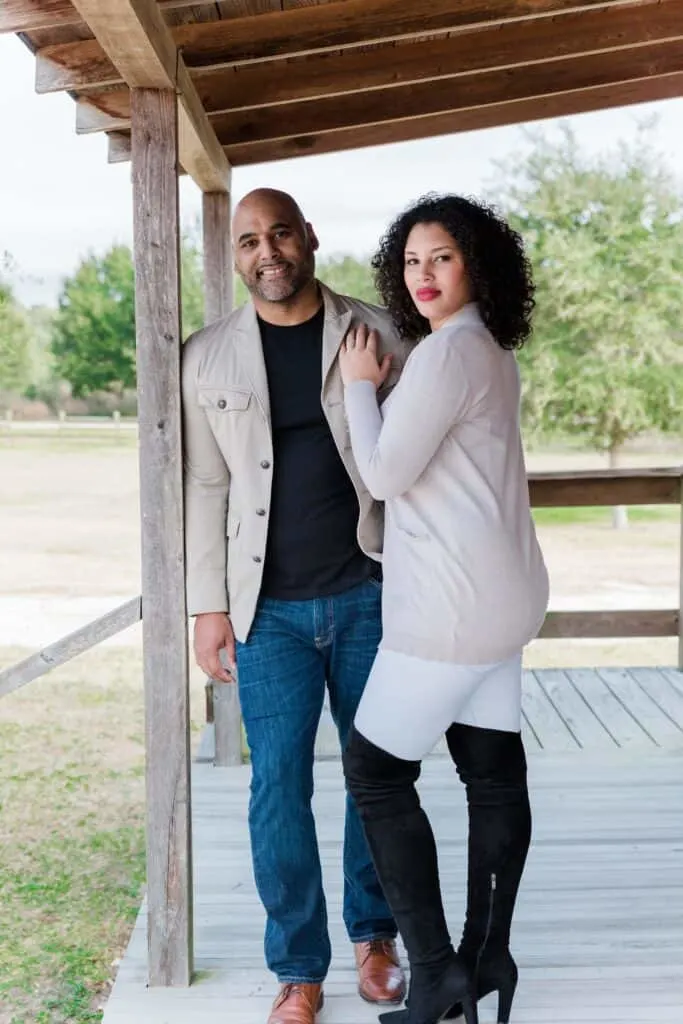 Bio of Heidy De La Cruz
Hello, my name is Heidy De La Cruz (Reynoso), I am Dominican-American and I'm passionate about writing! I write poetry, encouraging blog post about personal experiences and any message that God has stored in my heart.
First and foremost, I am a daughter of Christ, a wife, and a mother.

I have my master's degree in Healthcare Administration through Belhaven University, and I have my bachelor's degree in Science with the concentration of Psychology and Healthcare Administration, through Keiser University.

I am an active reader, as well. I love non-fiction books because I love history, and I enjoy learning. The more you know, the better, and I am a true believer that knowledge is power.
I currently work in the medical field as a team lead for a billing and collections department and I've been in the medical field for the last seven years. I love my career!

My hobbies include writing, watching documentaries, listening to podcasts, traveling, and spending time with my family.
You can find Heidy at her on Instagram, or on Facebook.
For my own story see the post What If My Husband Doesn't Deserve a Proverbs 31 Wife.