This page/post may contain affiliate links. As an Amazon Associate, as well as an affiliate of other programs, this means if you purchase something using these links, I will receive a commission on qualifying purchases at no cost to you! For more detailed information, please visit our Affiliate Disclaimer page
We all have stories to tell. The trials may be different. The women may be different, but if you put your faith in Christ, you can overcome anything that this fallen world puts in your path.
Proverbs 27:1 tells us "The LORD is my light and my salvation— whom shall I fear? The LORD is the stronghold of my life— of whom shall I be afraid?" and in 1 Peter 5:7 Cast all your anxiety on him because he cares for you.
I've clung to those verses like a lifeline during some very difficult times in my life.
For Strength in the Bible: He is strong, when we are Weak, see this post.
Overcoming Through Faith
1 John 5:4 says,
"For whatever is born of God overcomes the world. And this is the victory that has overcome the world_our faith." All faith has some benefit, but all kinds of faith are not overcoming faith.
The word "overcome" is a clue. Life presents us with obstacles, sickness, finance, and may other trials. No doubt, we face tests daily that require faith. But some "mountains" are higher than others. The Bible speaks to us about a faith that removes mountains.
Hebrews 11:1-6 tells us that faith is a substance; an assurance of things not yet seen. It is the basis for pleasing God. Faith is being persuaded that what you have asked will come to pass (see Romans 4; John 16:23).
Faith is the basis for action and the antidote to fear. Fear keeps us from obtaining the promises of God (see Deuteronomy 32:20, Revelation 21:8).
Faith overcomes fear.
Overcoming a Difficult Marriage
I would love to share with you my story. Actually two stories about how I overcame life's difficulties by clinging to the promises of our faithful King.
A little over ten years' ago I was in a bad marriage. My husband was not a bad man, but he was an alcoholic, which resulted in some poor decisions. He also had been unfaithful to me on several occasions. (You can learn more about my struggles in this marriage here and here).
I had two small sons and in addition to navigating the waters of motherhood, I never knew what a new day would bring with my husband. I had women calling me revealing their relationship with my husband. He would get drunk and not come home or come home and had no idea where he left his car. We would spend hours trying to piece together the night prior to locate his vehicle.
There were days he would be hungover and in a foul mood yelling at the boys and me. One day, he struck our son who was making too much noise playing with Legos. He gave him two black eyes and broke his nose.
The blood of Jesus had already saved me at the time and my husband did not have a relationship with Christ. He was raised in church, but never gave his life and heart to Jesus.
I tried everything to make it work. Counseling, a weekend away just the two of us, changing my hair.
I read every book on the Proverbs 31 woman and cooked, cleaned, baked, earned money and more – all of the things that the Proverbs 31 wife – the biblical perfect wife – was supposed to do – really, I tried everything. The answer was always the same. No.
In fact, my faith and my involvement in my local church was often an issue of contention between us. He called me a Jesus Freak, a badge that I wore proudly, but he didn't find the beauty in it.
I prayed fervently that God would change his heart and draw my husband to Him. I prayed for Him to change my husband.
I sought godly counsel when I was so frustrated and resented doing so much for him when he didn't seem to care at all. He certainly did not appreciate my efforts to be a biblical wife and mother.
I just knew that the counselor (my Pastor) would tell me that I was right and that I shouldn't have to aspire to be the biblical ideal woman in my situation. I was more than a little taken back (and, if we are being honest here, more than a little annoyed) when he told me that yes, God still wanted me to aspire to the Proverbs 31 wife even though my husband did not share my faith. The pastor explained that by loving my husband in this way, I was demonstrating God's love and loving others as He commanded us to. He further explained that instead of praying for my husband to change that I should pray that God would change my heart and soften it toward my husband. Wait. WHAT?
I was raising two children, largely on my own and shielding them from their father's behavior. I was cooking, cleaning, homeschooling and trying my hardest to look attractive to a man who didn't care and you are telling me that I needed to ask God to change me? Ouch.
That stung a bit, but I did exactly that. I doubled down, so to speak, and loved on him even more.
While I would love to tell you that my husband was later saved or that he started to show appreciation for how hard I worked in the home and what a good wife and mother that I was, but he did not. What I can tell you is that I continued to pray and to seek new ways to become a better wife and mother, despite my husband's indifference.
The focus here is not what your husband should be doing (that is between him and God unless you are in a situation involving abuse or adultery, but that is another topic, altogether). The focus is on YOUR actions and heart and if they are pleasing to God.
When he left me and my sons for another woman, I was devastated. I asked him to go for counseling and, when he refused, I went on my own.
I believe now that God wanted me to move on and while He hates divorce, according to Malachi 2:16
"The man who hates and divorces his wife," says the Lord, the God of Israel, "does violence to the one he should protect,"says the Lord Almighty.
So be on your guard, and do not be unfaithful.)
God knew how the story would unfold.
After my husband left for the other woman, his drinking escalated and he ended up drinking himself to death after we were separated but before the divorce was final.
I prayed that God would give me a Godly man. Instead, I ended up in a difficult relationship that caused me many struggles and heartache. I wondered why God did not answer my prayers. Why didn't He want me to be happy?
During this time, I stopped going to church and ceased seeking God in all I did. Looking back THAT was why I believe that He did not intervene! I took my eyes off Him, but He never took His eyes off me.
That period did not last. I missed my Heavenly Father and desperately longed to crawl into His lap for comfort and strength.
Shortly after, He placed a man in my life who was on fire for Him! Mike is kind, compassionate, giving, and selfless and loves God with all of his heart. He helped fan the flames of my own passion for our King of Kings!
God DOES want us to be happy. He DOES want to give us what our heart desires, IF it is according to His will and if we are seeking Him first.
God does answer prayer. Not always in the way we want or on our timeline, but in His perfect timing.
When I met Mike, he was on disability. A few years prior, he had a brain tumor and surgery to remove the tumor, which caused him to have issues with balance, eyesight and even walking. He was steadily improving, but had a ways to go.
Less than a year after I met Mike, he lost his disability income. I asked him to move into my house to help him out until he could get back on his feet.
I own my own home and received a monthly pension from my late husband, which helped support my boys and me.
Mike and I knew that by living together, we were willfully sinning. It weighed heavy on our hearts and we
sought counsel of Christian friends and finally, our pastor.
If we married, I would lose my pension. How could we survive? Yet, we wanted to honor God and please Him. Our pastor reminded us that by honoring God in our words, deeds and life He would take care of us. He also reminded us that our current situation was NOT pleasing to God.
We prayed and asked God for guidance. He answered very quickly and we knew that we were to get
married.
That very night, Mike moved into a spare bedroom in our home and the wedding was scheduled for May 14, 2016.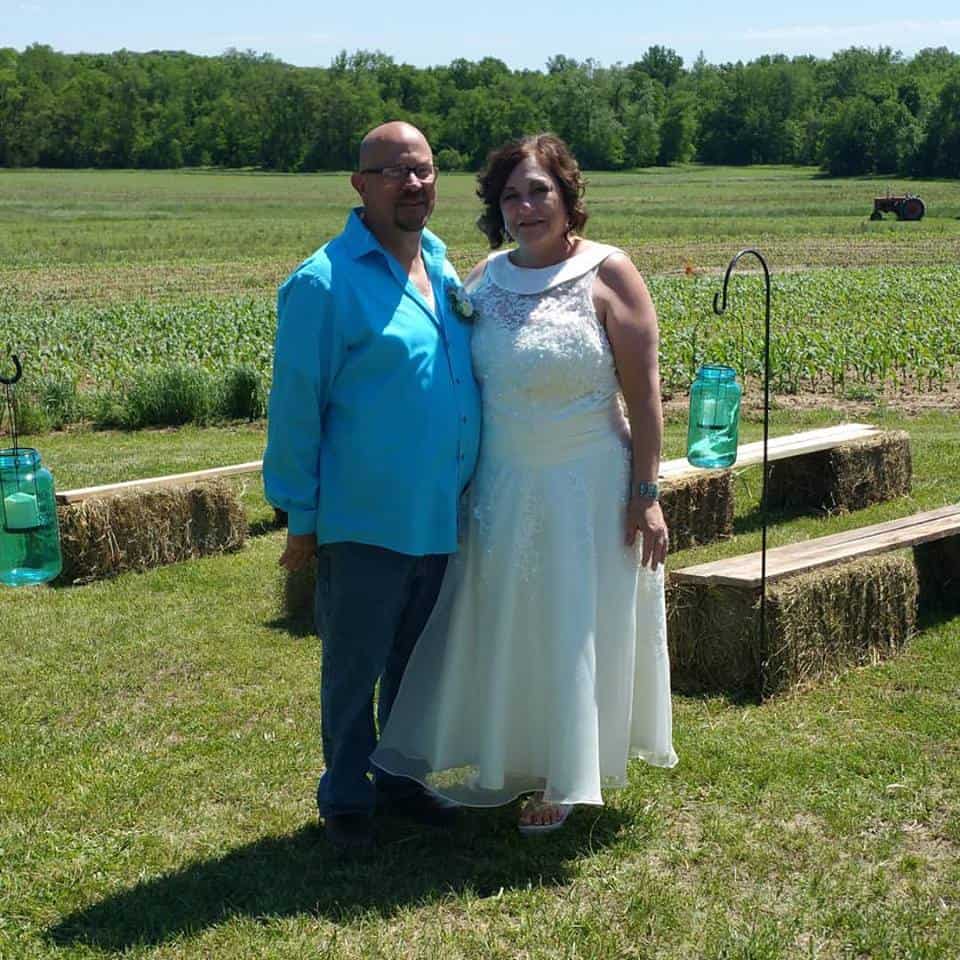 During our engagement, each night, we would watch TV together, do our couples devotion, and then retire to our own rooms.
We married on a beautiful, but cool day in May. The wedding took place on a family farm and was officiated by our Pastor who guided us toward choosing what is pleasing to God rather than what was easy.
While we were exchanging vows, I got the giggles. You know the laughing so hard you snort kind of giggles? I just could not recover! My best friend and maid of honor kept telling me to breathe, but I just kept laughing even harder.
We eventually got through our vows and have been laughing daily ever since.
Yes, I lost my pension, but God knew that we needed some help. He is Jehovah Jireh, the Lord who provides and He always provides just what we need.
Mike had already decided to go into business for himself – he is a licensed Master Plumber. Within a few days, calls started coming in for work for him. He hadn't even advertised or even had business cards made at that time, but God took care of it and has been providing steady work ever since.
For me, in addition to my ministry, Woman of Noble Character, I am a Human Resources Consultant. Within a few days of our decision, I started to receive more calls and requests for proposals – I hadn't even begun to seek additional work or clients at that point!
Now I have ample work and we are comforted knowing that we will be just fine, financially and spiritually. We have Jehovah Jireh in our corner – The Lord Will Provide!
And my God will supply every need of yours according to his riches in glory in Christ Jesus. – Philippians 4:19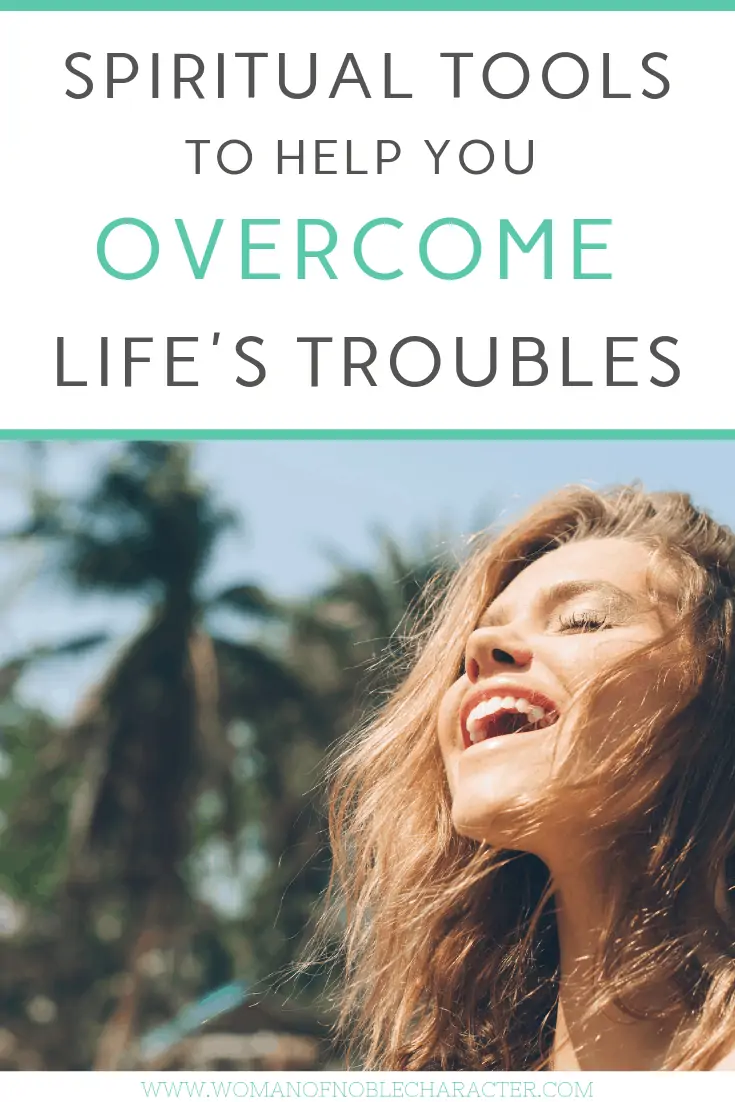 Although my first marriage was difficult and the relationship after my marriage wrought with heartache, God had a plan for me to meet Mike in His perfect timing and when I sought His face! He also knew that one day we would be married and that our marriage would be a testament to His perfect love. We sought to honor Him and are now enjoying the blessings that He has so graciously provided for us.
I overcame through character. I overcame through placing my faith in Him. I overcame by keeping my eyes fixed on Jesus and He carried me.
Ephesians 4:31 instructs us to "Get rid of all bitterness, rage and anger, brawling and slander, along with every form of malice." In addition, in Galatians 5:21 "I warn you, as I did before, that those who live like this will not inherit the kingdom of God."
Simply put, you cannot please God with bitterness and resentment in your heart. The only way to be happy and fulfilled in this life is to be in God's will. Only when I am living out His purpose for my life can I fully live in His joy and peace.
Overcoming Cancer
So Mike and I went blissfully forward as husband and wife. Attending church, doing couple's devotions, as members of a small group, assisting in ministry and more and I continued daily quiet time with God and reading my Bible as well as Bible journaling and verse mapping – which I just love to do. We were happy – happier than I had ever been in my life.
That was, until June of 2017. I went in for a routine colonoscopy. I had recently turned 50 and thought I would check that test off my list. I had absolutely no fear going into the procedure and just wanted to get it over with.
When the Dr. came in after the test, he didn't beat around the bush. He said, "I found a large mass". Adenomas of this size generally indicate cancer. We sent the biopsy to the lab and will call you with results in 2-3 weeks".
Our hearts sank. Our perfect life that we built felt like it was crashing down around us.
We went home fearful, but reassured that God has plans for me.
Each day, I prayed and wrote scripture in my journal. I focused on verses that would remind me of His promises. I memorized Proverbs 3:5-6 "Trust in the Lord with all your heart and lean not on your own understanding. In all your ways acknowledge Him and He will make your paths straight" and Psalm 18:16 "In my distress, I called to the Lord; I cried to my God for help. From His temple, He heard my voice; my cry came before Him, into His ears".
I was still afraid, but rested in God's promises.
About two weeks after the test, the Dr. called. The mass was benign, but due to its size, they still had to remove it. The procedure was scheduled for two weeks later.
Praise God! I beat the odds! Despite the size of the mass, there was no cancer.
Ok, let's just get this thing out of me and move on.
The procedure was done with no complications. I was happily moving forward and praising our King…until the phone rang.
They sent the mass that had been removed to the lab and it was indeed cancer. I had stage I adenocarcinoma.
How can this be, I cried? The first biopsy came back clear. Why God? I don't understand. It took me 49 years to find Mike and now you are taking us away from each other?
Then I heard God whisper..Isaiah 55:8-9
"For my thoughts are not your thoughts,

neither are your ways my ways,"

declares the Lord.

"As the heavens are higher than the earth,

so are my ways higher than your ways

and my thoughts than your thoughts.
Isn't it amazing how God places verses in your heart to remind you of His power and grace?
It is not my job to understand God's ways. He knew me before I was formed in my mother's womb. I simply have to put my trust in Him.
God created us to be emotional beings. The human in me was afraid, but the Holy Spirit spoke to me regularly reminding me that God has a plan for me. Perhaps His plan was for me to get through this and share my testimony. Perhaps, it was for me to join Him in heaven. It really wasn't for me to second-guess God's plan.
While I did pray for healing – He is the Jehovah Rapha – the God who heals, I prayed for His will to be done in my life. And I prayed for peace that surpasses all understanding. Oh, how I prayed.
I made an appointment with a top surgical oncologist in our area for a consult. He told me that In order to be certain that they got all of the cancer; they had to remove a section of my colon as well as at least a few lymph nodes.
It was a big surgery made even more complicated due to the excessive scar tissue from several previous abdominal surgeries.
They warned me of the potential risks including the possibility of needing a colostomy bag.
I spent the next few weeks, while awaiting surgery, on my knees and in my Bible.
I am also one of those people who has to learn more. I Googled everything. Do you know someone like that? They get a rash and are off to WebMD convinced that they are dying? I don't do that, but I do have a tendency to keep looking until I find an answer that I like.
I think that many of us do that with God, too. We search scripture for verses that we like and try to fit them into our current situation.
Then my husband sat me down and reminded me that the answers I needed were only in one place – God's Holy Word.
I stopped googling and simply focused on praying. Our church family held me up in prayer. My mother in law, a champion prayer warrior, had friends from coast to coast praying for me.
The day of the surgery, family and friends surrounded my husband during the procedure.
What was to be a 3-hour surgery ended up lasting over six hours. Three surgeons assisted – my surgical oncologist, a gynecological surgeon and a urology surgeon.
The last thing I remember before the anesthesia took over was repeating Philippians 4:6 over and over again.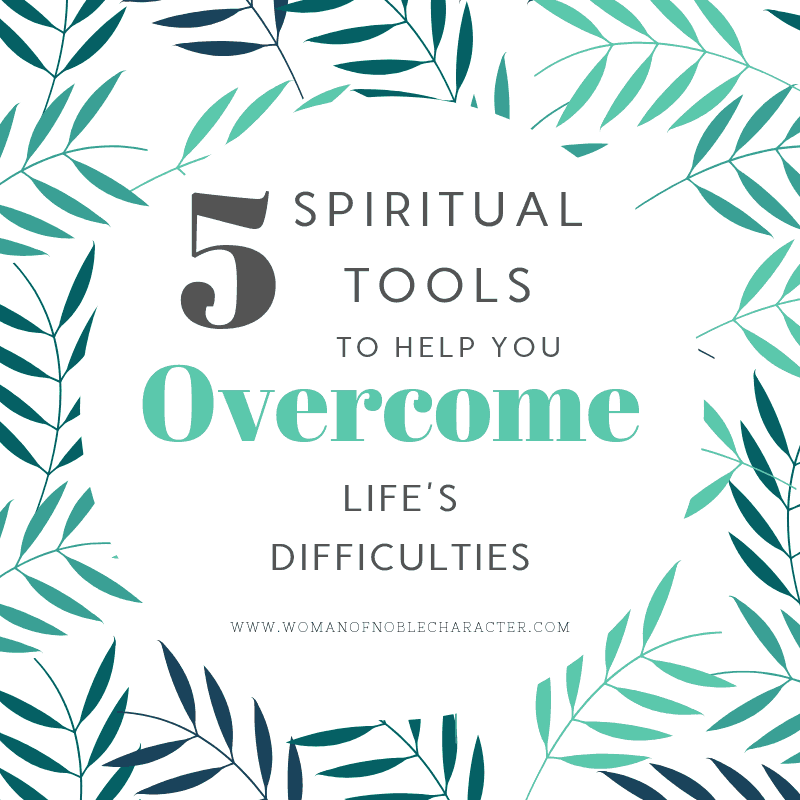 Do not be anxious about anything, but in every situation, by prayer and petition, with thanksgiving, present your requests to God.
The surgery was difficult, but successful. Of course, they still had to await further biopsy results, but they were confident that they got it all.
I had a rough recovery and ended up back in the hospital a few weeks later with an infection, but I give all the praise and glory to God that I was declared cancer free.
Two years' later, I had my follow up colonoscopy and again, praise God – no cancer. However, just six months later, an unrelated trip to the emergency room and a pelvic cat scan revealed three tumors in my liver.
Turns out that the cancer skipped my colon and metastized to my liver. Many scans and doctor appointments later, I found that I had stage IV cancer. As of this writing, I've had seven rounds of chemo and my surgery is scheduled for next month. Once I heal, I'll have another six rounds of chemo.
I've had my ups and downs (emotionally and spiritually), but stand firm that God has a plan. I will overcome this (however God has planned for me).
Maybe it is to heal completely and share my testimony. Maybe it is to heal me when I join Him in heaven. That's not for me to decide, but I chose not to be fearful. He has me. He is my refuge and strength. He has helped me overcome fear and will continue to do so.
One side note: I'm terrified of MRIs – being in that small tube makes me feel like I can't breathe. During my last MRI, I forgot to take something to help with anxiety. Instead, I prayed through the MRI and recited verses. I felt the Lord telling me that He was there with me breathing into my lungs and that He would never leave me. I felt Him stroke my forehead and remind me that He is always with me. For the first time, I made it through an MRI without fear, without anxiety.
God does have me. He will help me overcome through faith and I am standing firm in that.
I overcame through faith. Now I am not saying that just because you believe that God will heal you. It is not that simple. God's ways are not our ways.
What I am saying is that as believers, we are to trust God. Trust in Him and trust that He has a plan for us. He know what we need before we do – in fact, He knows what we need and to be honest, we simply don't.
"And we know that in all things God works for the good of those who love him, who have been called according to his purpose." – Romans 8:28
I don't know what God's plan is for your life. Heck, I don't know what His plan is for my life. What I do know is that He is the author and perfecter of our faith. He created us and knows each day and year of our lives as he laid them out as part of His perfect plan for your life.
"Your eyes saw my unformed body; all the days ordained for me were written in your book before one of them came to be." – Psalm 139:16
I know what life is like when my eyes are fixed on Him and I know what it is like when I take my focus off of Him and I'll tell you what – it's a whole lot better when I walk with Him.
Today, I thank God daily for my blessings and even my trials. It is through trials that He reminds us just how much we need Him. He doesn't need us, but He wants us. We need Him in every second, in every breath.
I've learned that overcoming through faith in God makes anything possible.
My ministry, Woman of Noble Character was founded to support and equip women to be Proverbs 31 women in today's world.
I help them walk closer to God, strengthen their marriages and better manage their homes. I also teach creative worship in Bible journaling, Bible art journaling and card ministries.
Everything I do is to support what I feel is what God called me to do – help women keep their eyes fixed on Jesus so that no matter what life throws at them, they can overcome through faith, through character, through Him.
I can do all things through Christ who gives me strength.
Five Spiritual Tools to Help You Overcome Life's Difficulties
As you navigate through life's storms, I'd like to share five spiritual tools to help you overcome:
Just as Noah used everyday tools to build the ark, there are everyday spiritual tools that we can employ to successfully navigate through adversity and the difficult times we face. Those tools, really, simple steps, will help us honor God in the midst of life's storms:
Stand on God's promises

.
Mine the Bible for encouragement particular to your situation. Claim those promises aloud by faith at throughout the day. It's not a coincidence that the ark was floating on water. Sometimes scripture is our only solid ground to stand on that keeps us from sinking. It can and will keep us afloat.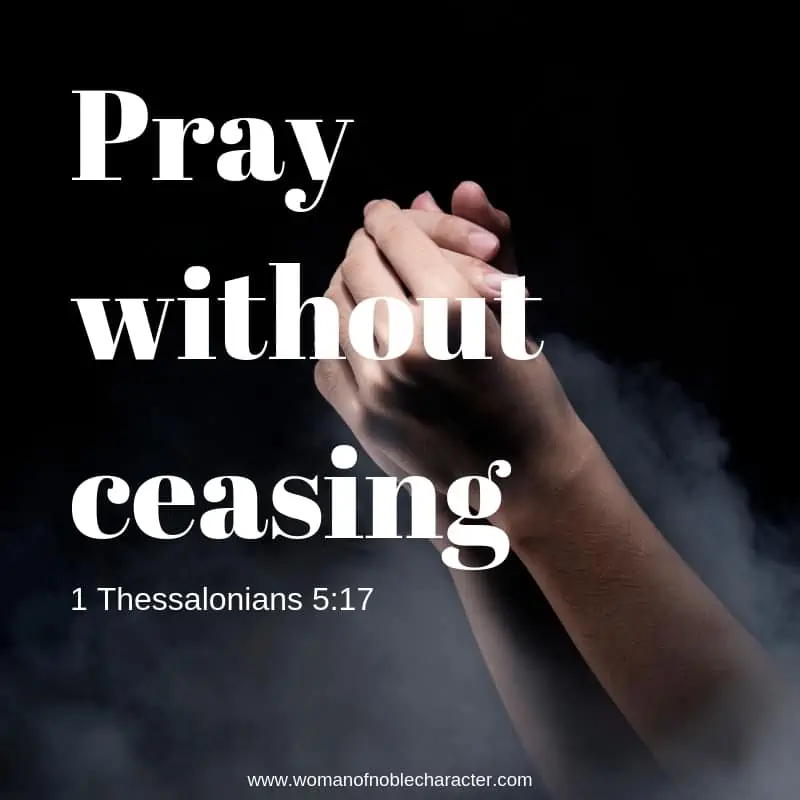 Pray with out ceasing
As we are reminded in I Thessalonians 5:17. I see this encouragement playing out in two ways. First, we can pray individually to God throughout the day; that's like an ongoing dialogue of sharing and listening to him. I love how the Bible demonstrates God specifically instructing Noah in order to save him. God will faithfully give us guidance too. Second, we can come together with one or more fellow believers to lift up pressing concerns together. It's amazing how the latter unleashes God's Spirit today.
Affirm your faith with praise.
Whether we've traveled safely through the storm or are still in it, God delights in hearing our thanksgiving and praise. Paul, who had been beaten, shipwrecked, and imprisoned knew this principle well. That's why he encourages each of us to always petition God with thanksgiving (Philippians 4:6). Doing so reminds us of the goodness of God and strengthens our faith.
Keep showing up.
Large feats begin and end with small steps. The massive ark was built one piece of chiseled wood at a time. Everyday that we are faithful in the small ways, we are opening the door for God to do something incredible that we cannot. We must take the concrete actions that only we can do to see our situation through.
Believe in miracles!
Sometimes we hope for a miracle and it doesn't happen. But sometimes we hope for a miracle and it does. I recently talked with a friend whose husband is now free of terminal lung cancer. We had tearfully prayed for him together, he underwent a clinical trial successfully, and his recovery is nothing short of a miracle. Take the limits off of God. Open the door for him to work. Noah was willing to risk everything when he did.
Plank by plank, nail by nail, the ark was built. That translates into prayer by prayer, affirmation by affirmation, God will see us through. His hope and presence will never leave us. Rays of sunshine will return.
It's important to realize that we won't be where we started when the storm ends, however. Just as the ark carries Noah to a new location to start again, we will be different, changed. Hopefully, we'll feel that olive branch of peace in our own hands as we trust the One who works all things for our good. But certainly, if we keep looking up, we'll notice our rainbow.
We're A Lot Like Seaglass
Have you ever considered its humble beginnings? All of it starts as glass that has been thrown away, discarded, and broken. Pieces of a former whole no longer serves their intended purpose, so they are cast away — then tossed about, taking some hard knocks, and finally, emerging smooth, refined, beautiful. And pursued by someone who has a different purpose in mind.
Likewise, there are those days, even seasons, when we feel fragmented and useless. Or discarded and forgotten. By friends who don't return calls, promotions that pass us by, children who take us for granted, husbands whose presence is more like a vapor in our homes. Parts of a former whole, we find ourselves being tossed about, taking hard knocks, unsure of our direction or purpose.
All the while, however, we are being pursued. By One who has a different purpose in mind.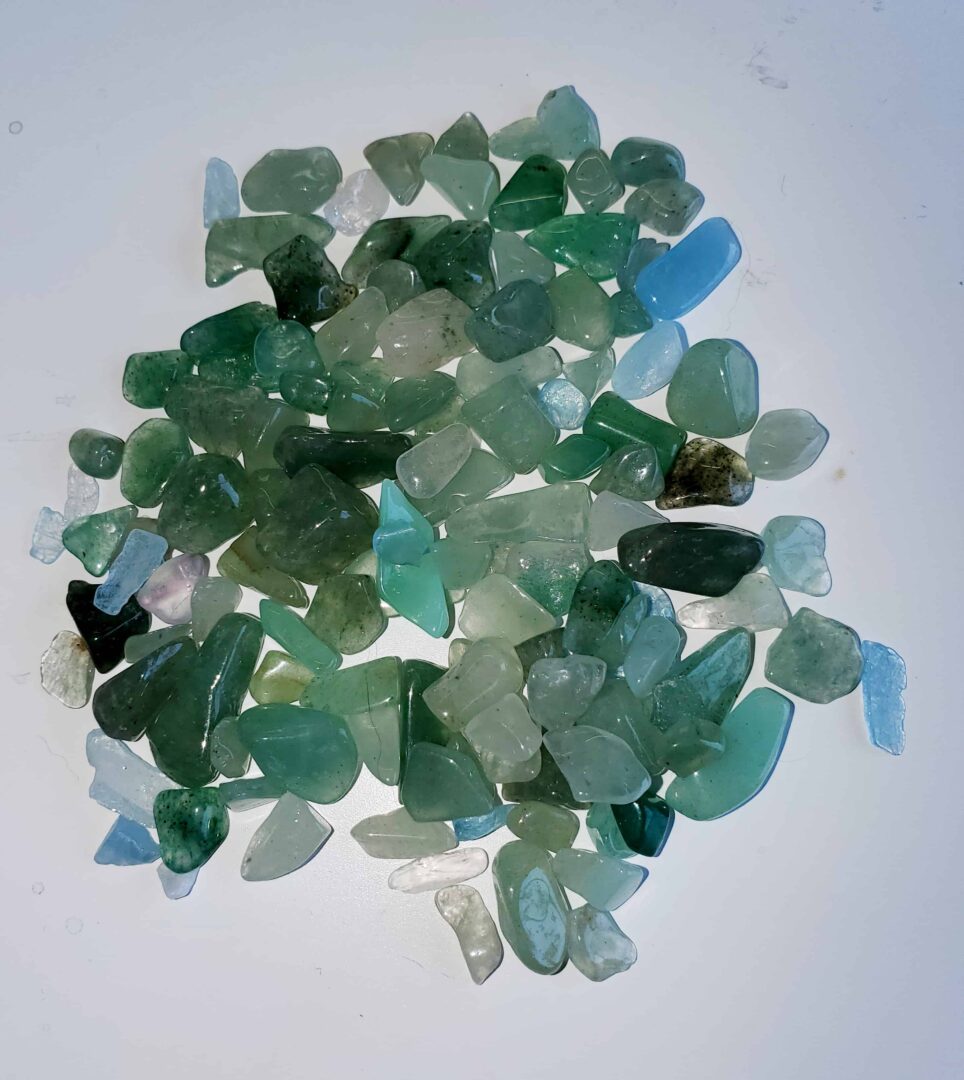 The Father knows, and sometimes orchestrates, our seasons of refinement — it is part of a greater plan, His plan, which serves His purposes. These are not necessarily fun times — even for believers who know this — to ask, "Why me?" or to declare, "Not again!" is only human.
Even when we're on the other side of that season, we may still not understand fully the why behind it, but we can be sure we have a Father who loves us, pursues us, and — once His hand is upon us — does not let go.
Trust that during these seasons, we are being refined and transformed into something useful. And ultimately, beautiful.
If you can get some sea glass (you can find it at your local craft and hobby store or on Amazon), keep it in your purse or on your nightstand to remind you that while we may be broken, tossed and take hard knocks from life, God is using these times to refine us into something beautiful. Someone that He says is beautiful, redeemed, pursued, loved and chosen.
For another deeply personal story of what I learned through dark times, see this post.
You can overcome through faith and I'm standing with you in prayer, sisters!
Because of Him,
Sue