This page/post may contain affiliate links. As an Amazon Associate, as well as an affiliate of other programs, this means if you purchase something using these links, I will receive a commission on qualifying purchases at no cost to you! For more detailed information, please visit our Affiliate Disclaimer page
Do you enjoy listening to podcasts? Podcasts continue to grow in popularity, and I am often asked to recommend some top Christian podcasts for women. But, I have a secret for you: I don't listen to podcasts. What? I know. I know. I'm not one who can write while there is background noise (talking, TV, or music), so I can't listen while I work and find that I enjoy listening to Christian music more than I enjoy listening to talking.
So, in order to give recommendations on podcasts for Christian women, I turned to other women's ministry leaders to get their thoughts. And, WOW! There are so many great Christian podcasts, it seems.
Podcasts allow you to listen to your favorite ministry leaders, writers, speakers, and bloggers on topics that resonate with you.
Some are a weekly podcast, others daily, and still, others have no specific schedule. Listening to podcasts is a great way to dive into topics affecting Christian women while going about your day. New episodes give practical advice, Bible studies, and all refer to the Word of God as their foundation. Wonderful for covering important topics and helping you in your spiritual growth and Christian faith. Many even cover current events and how they affect our Christian worldview.

Here are some of my favorite Christian podcasts for women.
(Looking for super cool Alexa Skills for Christian Women? See this post)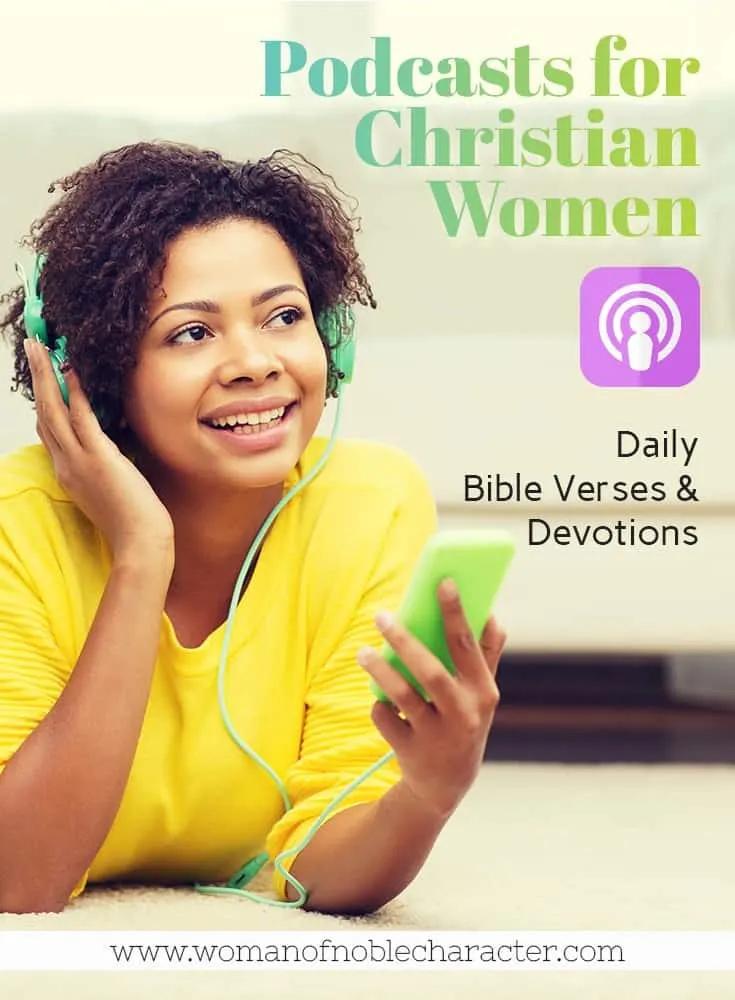 If you love podcasts and are looking for a new podcast for Christian women or are new to them (maybe you haven't found one that you connect with), you will find something on this list (Even I, a non-podcast listener, have added several to my list to check out!)
Here are the top recommended podcasts for Christian women in 2023:
Podcasts for Christian Women
GRACEOLOGIE with Gwen Smith podcast is a fun, faith-focused, grace-filled conversation to help you know and trust God more. Some recent guests have included Some of our recent guests include: Jeremy Camp, Rebekah Lyons, Anne Graham Lotz, Sheila Walsh, Jess Connolly, Ruth Chou Simons, and Bianca Olthoff. This is one of my favorite podcasts for women.
The Home and Heart podcast, by Rebekah Hargraves, is a companion to her blog, Hargraves Home and Hearth. The podcast and blog, are "all about 'edifying, equipping, and encouraging women in their journey of Biblical womanhood'".
Rebekah interviews guests on topics from motherhood to verse mapping and from faith to adoption.
Misty Phillip is the voice behind By His Grace. She is a Christian author, blogger, and speaker and shares "devotions on Christian Living, Motherhood, Marriage, Homeschooling, Hospitality and anything else the Lord is teaching" her. Perfect for women of all ages.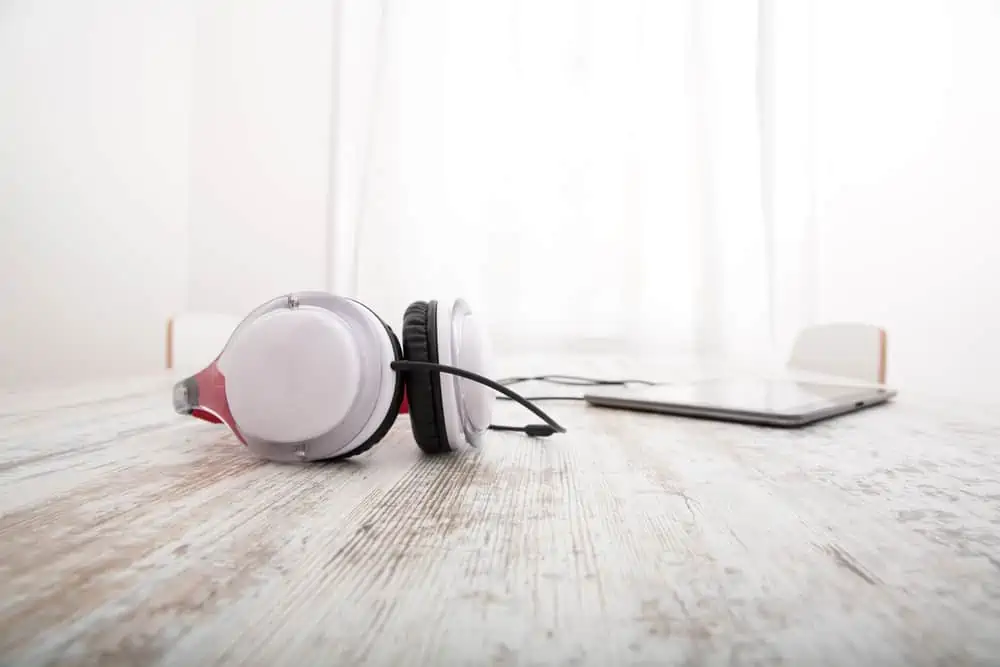 Rachael Gilbert, through her blog and podcast, helps "Christian women overcome fear and insecurities so they can confidently pursue their God-given dreams." She is also a coach and speaker who helps women conquer their fears and overcome obstacles.
Lisa Harper's Back Porch Theolog
You're invited to hang out on Lisa Harper's back porch and enjoy conversations about all things Jesus, theological anthropology, biblical orthodoxy, Spanx, the merits of Tex-Mex, and more! We believe this podcast will help you dive deeper into God's word, understand that the gospel is great news for everyday life, not just when viewed in the light of eternity, and that God is for us, that He's always been in the process of redeeming our inherent value as imago Dei and restoring us into a vibrant, intimate relationship with Him. And rest assured, this won't be a one-sided conversation because, throughout the podcast, Lisa will be inviting friends, including some brilliant theologians and academics, to join her in substantive but decidedly unstuffy segments.
Out of the Dark is a podcast about mental health in the body of Christ. As followers of Jesus, people are sometimes led to believe that if we struggle with anxiety, depression, addiction, identity, or many other areas of our mental health that we are less of a Christian or are just not praying enough. As members of the body of Christ, Mandisa, and Laura will tackle the idea that, while Jesus IS enough, a relationship with a counselor can help heal wounds that will enhance your relationship with Jesus. They will cover specific topics related to mental health and offer resources to listeners to enhance your journey of personal growth. We can't do it alone; we need to step out of the darkness of shame and guilt and into the light of recovery and redemption.
Through studying the Bible in Egypt and Israel, Kristi learned that the Living God is BETTER than she ever knew. When the Lord gave us the Bible, He gave us a Story. It's the best and truest Story ever told. Each story is like a pearl, beautiful and of great price on its own. But what's more beautiful is stringing the biblical pearls together. Through the Bible, we know who the Living God is, what He's like, and what it is to walk with Him. In this teaching podcast, Kristi strings 12 of my favorite biblical pearls together not just to read the Bible, but to interact with it, as it is living and active, and so we are we. Kristi is a professor at Williamson College and serves as a biblical culturalist. She has a Master's in Christian Education from Dallas Theological Seminary and has dedicated her life to teaching people how to study the Bible.
Rebecca St. James' Friends & Family
Rebecca St. James is back, and not only in the studio working on fresh, modern worship music, but she also has a NEW podcast to encourage you in daily life! Through authentic sharing with friends and family- tackling subjects such as faith, parenting, romantic relationships, and other areas of life – she reminds listeners they're not alone, and that we have wisdom for life in Jesus! A faith-based podcast with a fresh perspective!
If you're a Christian woman who wants to grow in faith and family, you're in the right place!
In this podcast, we dive deep into what it really means to be a committed follower of Christ, practical strategies for living out our faith as Christian women in today's busy world, and so much more.
After all — Jesus didn't call us to be lukewarm, half-hearted followers of him. He calls us to be ALL IN! and to live a life that's full and abundant.
And that's what this podcast is all about.
Another frequently recommended of the Christian women's podcasts, At Home with Sally Clarkson, Sally discusses motherhood, education, and discipleship as well as other faith-related topics. Sally is also an author and speaker.
The beauty in the Bible can be challenging to appreciate, and that's where I, an enthusiastic English Major, come in! Together we explore the dang good drama, bizarre ancient context, and creative artistry in the Bible.
Maren started "The Bible and the English Major" about a year ago. The Bible and the English Major are the connection point of so many passions in her life, faith, women's ministry, reading, books, speaking, etc. I hope you enjoy it!
Here is a link to her podcast website: https://marenjo.com/podcasts.
It's available on most podcast apps, including Apple Podcasts, Spotify, and Google Podcasts.
"Life's a journey we were never meant to walk alone," says Hunter Beless, creator of the Journeywomen podcast. She chats with "Christian leaders about gracefully navigating the seasons and challenges we face on our journeys to glorify God."
Lauren, founder of the She Proves Faithful podcast, is a pastor's wife and mom of two. Her podcast is about helping learn "truth and encouragement to live gospel-centered lives every day."
The form you have selected does not exist.
On the podcast, Risen Motherhood, Laura Wifler, and her team, "discuss relevant topics to everyday motherhood through the lens of the gospel. From potty training or cooking dinner to miscarriage or PPD, no topic is off limits." The short format (about 20 minutes per episode, one episode per week) is great for busy wives and moms to fit listening into their schedules.
Confessions of a Crappy Christian
I love the real talk by Blake of Confessions of a Crappy Christian. I mean, if we're being real, are any of us all that perfect? Blake says, "The heart of the show is to talk about our weaknesses and the things we're really great at in order to point people back to Christ and the kingdom." She is funny, quirky and discusses topics that are on the minds of many Christian women. It's like hearing from your best friend on topics that relate to you every time.
Carrie Robaina is the creator of She Walks in Truth, a podcast dedicated to sharing "God-inspired messages and faith stories to encourage and equip you to walk confidently with Christ." Carrie also teaches others to start and grow their own podcasts.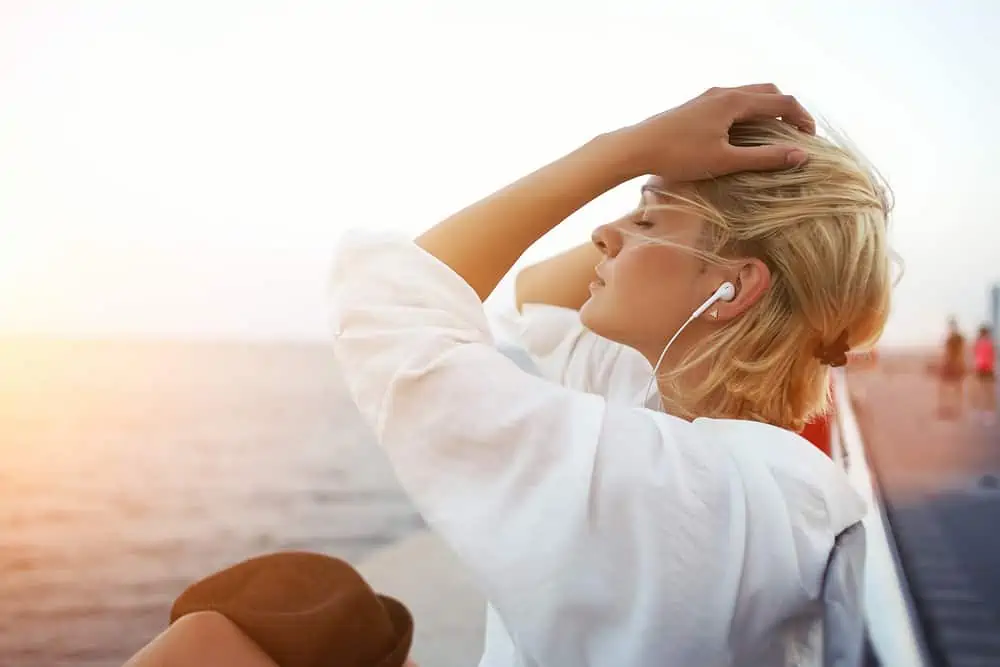 Chrystal Evans Hurst is a speaker, blogger and author, and married mother of five. Her podcast spans many relevant topics for today's Christian woman, including dealing with a husband's porn addiction to building a faith-based business, and alcoholism.
Susie Larson brings has a way of bringing Scripture to life as she "offers practical ways to live out your convictions and inspire you to a deep and active walk of faith." Susie is also a respected author and speaker.
Tarah-Lynn Saint-Elian encourages and equips over sixteen thousand millennial women to conquer life through fashion and faith. AIA was inspired by Ephesians 6's message about putting on the full armor of God; it preaches to properly uniform spiritually and physically in order to fight in victory. Her podcast, Dressed for Battle, stems from this, too!
Kneel before the Throne: Exploring Ephesians with Verse Mapping and Bible Study
Katherine Abraham is your host on Chasing Hope! She talks about the valleys and peaks of the Christian life. She tries to answer the hard questions that people continuously ask and, most of all provides answers that aim to give her readers and listeners hope for every day.
Podcasts for Christian Moms
A newer podcast, but already highly recommended by several sources. Isaac and Angie, the hosts of Courageous Parenting, discuss a new topic each week. The podcast is centered around "Christian parents who want to equip confident Christian kids in an uncertain world"
Kindred Mom is a collaborative community "dedicated to helping moms flourish in motherhood." With rotating writers in residence, they provide a unique perspective on motherhood on topics from worry to overwhelm and dealing with comparison.
Heidi St. John is a busy mom! She is an author, speaker, blogger, and podcast host. Heidi talks about homeschooling, faith, and topics from abortion to slow cooking. This one seems to have it all.
The form you have selected does not exist.
Heather MacFayden of Don't Mom Alone, is a mom of four sons. She speaks about grace-based parenting and discipline and many other faith-based topics. Her podcast guests have included Priscilla Shirer and Paul David Tripp.
The Purpose Show, by Allie Casazza, is a "podcast for moms who want to leave a legacy of intention and joy." She teaches about simplifying life to leave room for the important things – relationships.
Other Podcasts for Christian Women
Combining God's Word with exercise, Reviving the Word, and Revelation Wellness helps to "give you a bigger understanding of what it means to love God, get healthy, be whole, and love others!"
The Christian Women Leadership Podcast
Esther Littlefield's podcast supports and equips Christian woman business and ministry leaders. She hopes "to inspire you to embrace your God-given gifts, skills, and passions in order to lead with confidence!". She talks about topics from reducing overwhelm as a leader to healing from ministry hurts and many others.
Christy Wright, of the Business Boutique podcast, discusses inviting your faith into your business and how to grow your Christian-women-owned business. She shares success stories and answers questions from listeners about business.
Christian Entrepreneurs and Business Owners
Podcast host, Kristin Donchi feels that you know you have a bigger purpose than that Nine to Five that is sucking the life out of you! The Abundant Christianpreneur™ explores what it really means to turn your God-given gifts, passions & expertise into a profitable business that allows you to make INCOME & IMPACT. Being that woman stuck in a career that drained her, host Kristin Dronchi knew deep down that God created her for so much more. Join her each week as she dives into raw business coaching sessions, honest conversations about her journey from "Employee To Christian CEO," conversations with industry peers & most importantly: tactical tips & step-by-step plans to empower Christian Career Women, like you, to take that step of faith & transition from "Employee to Christian CEO" & create that powerful, profitable and impactful online business that allows them to do what they love, make a huge impact in this world & finally leave that 9-5 that is sucking the life out of them. – I'm thrilled to have been a guest on this podcast
General Christian Podcasts
Nancy Guthrie, in partnership with the Gospel Coalition, talks to some of the best teachers and preachers of our day to equip all kinds of Bible teachers to teach through specific books of the Bible creatively.
Mike Heiser is the host of The Naked Bible podcast. Mike shares weekly teaching on Bible text and biblical theology. It is a popular podcast for those wanting to learn more about Bible history.
Tim and Jon discuss biblical theology. They are "committed to helping the whole world see the Bible as one unified story that leads to Jesus". This is one Christian podcast that I'm excited to listen to.
A solo project by one of the hosts of The Bible Project, Tim Mackie, this podcast is dedicated to diving deep into the Scriptures as well as the language and history of the Bible.
The Risen Jesus podcast is a ministry of Mike Licona. Author, co-author, or editor of seven Christian-themed books, he provides "authentic answers to questions about the resurrection of Jesus and the historical reliability of the Gospels."
Whether you are looking for a great podcast for Christian women, a podcast dedicated to Christian marriage or motherhood, or a podcast on biblical theology, there's something here for you!
Which is your favorite podcast for Christian women? Did it make this list?
Which are you most looking forward to listening to? Tell me in the comments. I'd love to hear from you!
Do you prefer video, instead? Check out this list of amazing Christian women Youtubers!
Because of Him,
Sue