This page/post may contain affiliate links. As an Amazon Associate, as well as an affiliate of other programs, this means if you purchase something using these links, I will receive a commission on qualifying purchases at no cost to you! For more detailed information, please visit our Affiliate Disclaimer page
Whether you are a new believer or grew up in the church, you are certain to have heard about the "ideal woman", the Proverbs 31 woman. She is everything good, everything ideal. She is, among other attributes:
Strong

Hardworking

Skilled

Savvy
Other qualities of this woman include her "noble character" (verse 10), her trustworthiness and meeting of her husband's needs (verse 11), the respect her children have for her (verse 28), her "wisdom" (verse 26), her fear of the Lord (verse 30), and her overall industriousness and productiveness. These are all great qualities to have, yet, if we are taught that this is a yardstick in which to measure a Christian women, most of us will fall short at one time or another or even daily! Falling short often results in guilt: "I'll never be good enough," "I can't be pleasing in God's eyes if I keep messing up," and similar thoughts.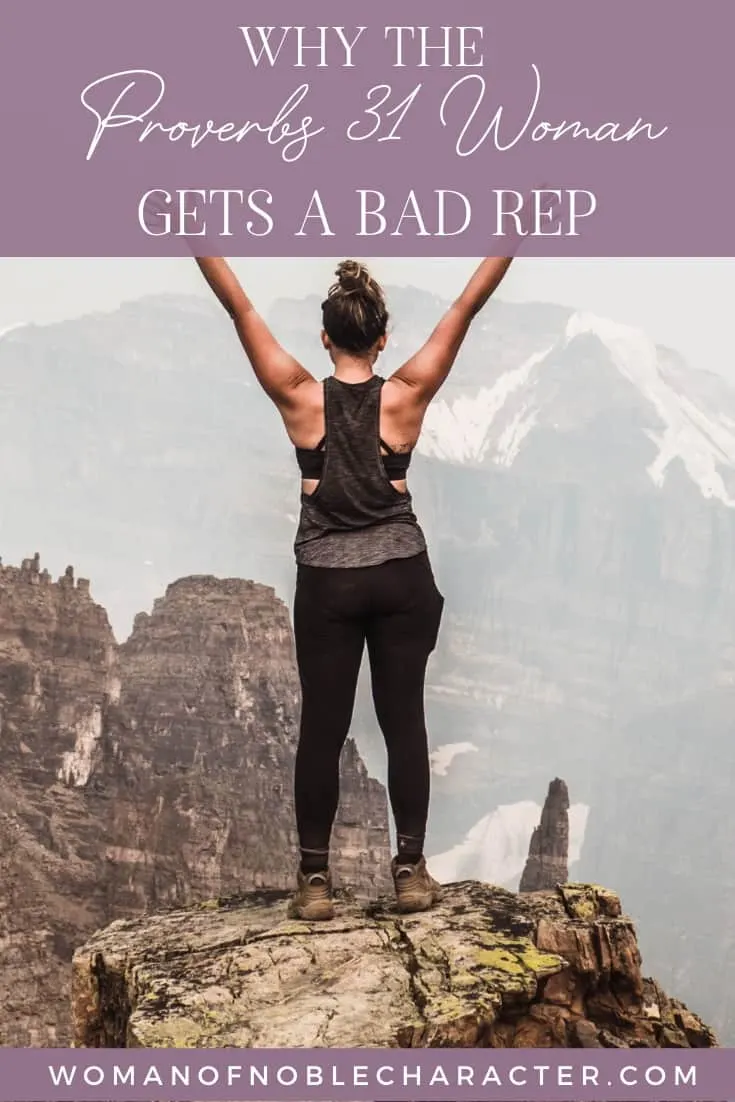 Today's Ideal Woman
When we look at the "ideal" woman in today's world, she works outside the home, strives to rise in her career, demands equal pay, and does not submit to her husband (or anyone else). She, in fact, demands equality with him in everything throughout their marriage. She is fiercely independent. She and her husband may have separate bank accounts (not that this is, bad, per se, but there's no transparency between the two).
She may have a cleaning service and eats out regularly – with or without her family. Cold cereal is the norm for breakfast (again, not that this is bad all of the time). The family rarely eats together as they are all too busy. She also probably expects her husband to do more than his fair share of the household duties in addition to working.
She is tanned, well-dressed, and manicured and always keeps up with the latest clothing trends – she strives to be "Pinterest perfect." I could go on and on. Individually, there is nothing wrong with any of the above with one exception – this modern ideal woman puts herself first and not her husband then children. She makes herself an idol.
She is far from the woman that God has called the excellent woman to be.
While we may not strive to be today's ideal woman, we should strive to be today's Proverbs 31 woman. But, let me let you in on a secret. We are all going to fall short. And, that, my friend, is OK.
Today's Proverbs 31 Woman
You've all heard the phrase, "God doesn't call the qualified. He qualifies the called". I think this statement holds especially true for the Proverbs 31 woman. Let's look at some examples in the Bible of women who "fell short":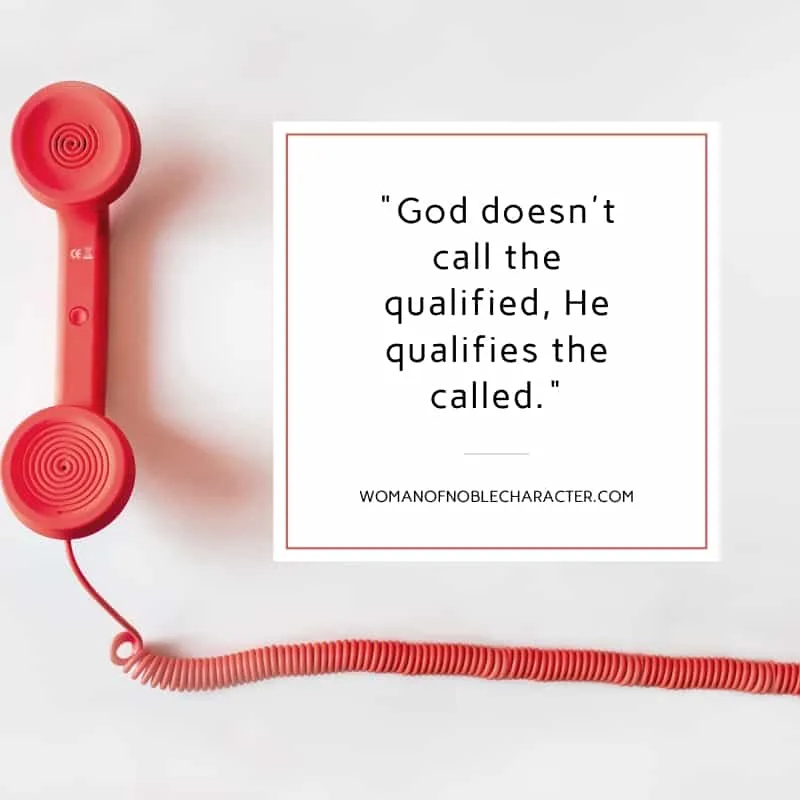 See? Even our female biblical "heroes", were not perfect. And, dear friend, you don't need to be perfect, either!
I liken this to what happens In our modern world: We see the "Pinterest Perfect" woman with her perfect hair and make-up in her perfectly clean and organized home with polite and obedient children who never talk back to their mothers. We think, "why can't my life be like that?" When we read about the Proverbs 31 woman, many of us have the same thoughts.
Crosswalk.com writes: "Proverbs 31 is a beautiful blueprint of a Godly woman, and one that we should seek to emulate. We should never forget, however, that our worth does not come from meeting any standard, but from the work that Christ has already done on our behalf and the love He is always ready to pour out on us, whether we feel we deserve it or not."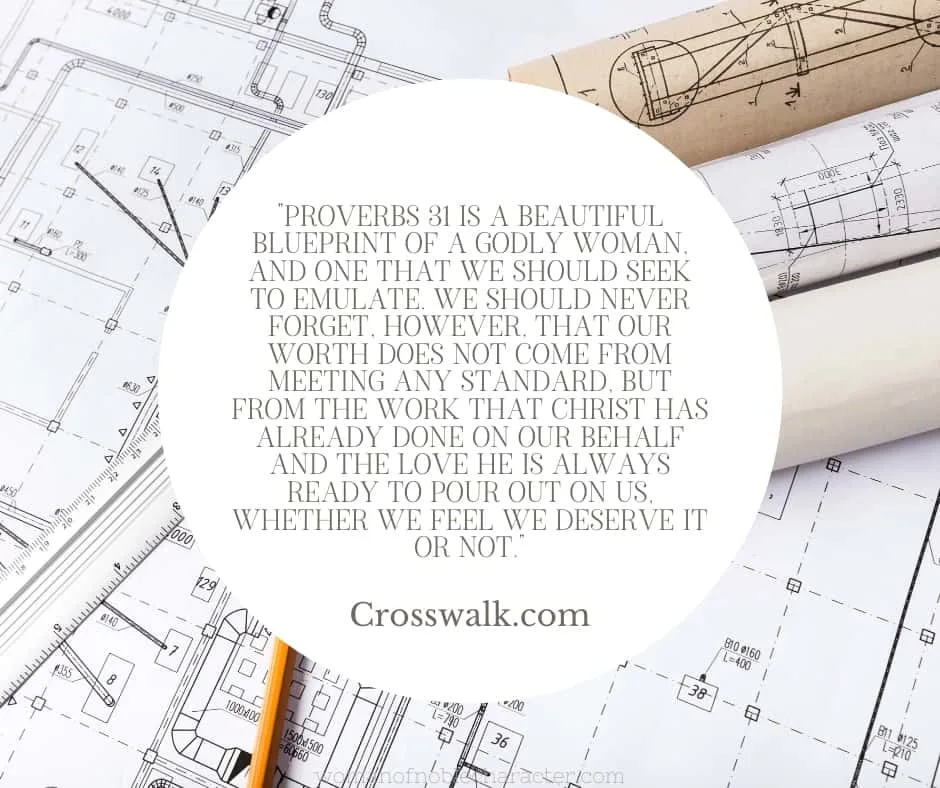 I've heard time and time again that the Proverbs 31 woman isn't realistic in today's world. While we may not spin our own yarn or harvest our own wheat, we should always endeavor to live the Proverbs 31 life. We'll mess up. We'll fail, and we'll feel discouraged. We are human.
It's OK to strive to be a better wife, a better mother, a better homemaker, and a woman. It's better than OK, it's great, but we will never be perfect. God created us with imperfections so that we learn to rely on Him for all we need.
I think that, in order to fully understand how God is using us for His good work and for His purpose, we must stop obsessing over what it means to be an ideal woman of God and instead focus on what it means to be imperfect, makes mistakes kind of woman that God created us to be?
Instead of being discouraged about our failure to achieve the standards of the Proverbs 31 woman, we should instead remember the perfectly imperfect women in the Bible who have made mistakes but still take their place among those who have made mistakes, have been sometimes rebellious, yet stand as examples of women who have pleased God and helped to advance His kingdom.
God's ways are not our own. We will never understand His mighty ways or his unfailing love for us. Rather than kicking yourself when you are down or have made mistakes in your quest to be the biblical Proverbs 31 woman, thank God for your flaws and mistakes. Thank Him for those mistakes that remind you of your need for Him.
Yes, continue to strive to be a better daughter of the King, a better wife, and a better homemaker, but keep your eyes on Him, and He will lead you.
Putting your husband first can go a long way in blessing your marriage. To learn more about this, see this post.
For three things that every Proverbs 31 woman needs to hear, see this great guest post.
If you want to dig deeper, check out my book, The Complete Proverbs 31 Wife: A Verse by Verse Exploration of What it Means to Be a Proverbs 31 Woman in Today's World.
Because of Him,
Sue
For more on what it means to be a Proverbs 31 woman in today's world, check out this previous post.