10 Things I Learned Raising Sons
This page/post may contain affiliate links.  As an Amazon Associate, as well as an affiliate of other programs, this means if you purchase something using these links, I will receive a commission on qualifying purchases at no cost to you! For more detailed information, please visit our Affiliate Disclaimer page
Boys are wonderful!
From a young age, without any encouragement, they build guns, seek to conquer and make lots of noise (at least mine did).
My boys have grown and their rooms are still. No more Lego littered on the floor to puncture my bare feet in the night. No more dishes in the sink from late night snacks. No more dirty clothes draped over every available spot in their rooms. Only the echoes of childish games and later, deep voices, remain, and a ceiling dotted with holes where they hung model aeroplanes – evidence of boyish dreams.
Their cupboards hold collections of childhood treasures – empty bullet shells, toys, motors, computer parts – and clothes they only wear on visits home.
It's a mixed up time of wishing them back, yet seeing that it is good that they have gone. A time of reflection on raising sons. How I loved it.
Here are ten things I learned raising two boys very different from their sister, and each other.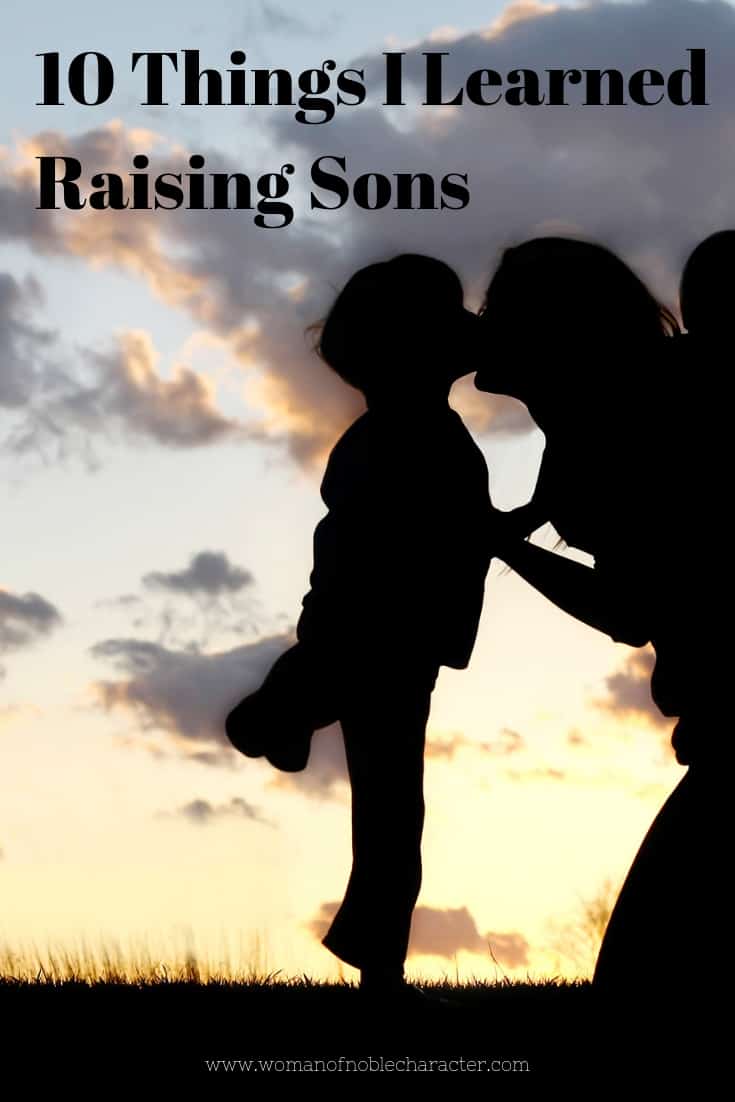 Boys have a natural affinity for things manly – wheels, motors, guns, knives. This does not make them bad or evil. Just boys. While we never allowed our boys to treat guns and knives as toys, we did teach them how to use them responsibly (we are farmers so these things were part of their lives).
Taking an interest in things boys love is important. Bikes, planes, catapults, trucks, history, museums (yes, they liked museums). I went dirt-biking with themand spent most of my time trying to see through the dust they created, but hey, I still had a good time. I sewed red-coat and blue-coat soldier's uniforms for them from old overalls when they went through the 'soldier' stage. (They had to nag for these, I confess.)
The desire to conquer and dominate is a God-given, masculine trait. It needs to be directed but not squashed. Wrestling is a healthy outlet for male energy. Boys argue and two minutes later they're playing together. This offended my female sensibilities (hehe) and my instinct was to make them stop, but my boys said, "It's not real fighting, Mom." Sometimes I intervened when I thought things were getting out of hand and sometimes I walked away and ignored it. I didn't always get it right. The point is, don't squash their dominance-play altogether, it's a masculine thing.
Don't manipulate with feelings, emotions or guilt. That sigh when they don't remember to help you carry out the trash. The silence when you are displeased with them. If you don't like what they did then have a candid conversation about it. Don't hint. If you want help, then say so. Don't expect boys to read your mind or catch hints (this applies to husbands too). Make a clear request – "Please take the trash out for me," instead of, "Oh, the rubbish is overflowing."
Teach boys to take punishment like a man and to endure life's hardships. Don't pamper them or protect them from every difficult situation. Let them learn some tough life lessons and to take responsibility for their choices and actions. This turns boys into men.
Expect to go to the Emergency Room. Yes. Stitches and broken bones. My boys both broke an arm in the classic 'fly-over-the-front-of-your-horse-when-it-steps-in-a-hole' move. They each broke a leg and one, a foot in three places. You may feel like tying them up inside the house, but don't do it.
Make God attractive by emphasizing the traits that appeal to boys – strength, power, miracles. Emphasizing gentleness and compassion are important too, but don't neglect the manly characteristics of God.
Channel their energy by giving them good, hard work to do. Teach them endurance, how to stick to a yucky job and do things they don't like. Teach them how to wash dishes, vacuum and cook a few basic things. They will be managers of their homes one day and need to know how everything works plus help their wives out.
Teach them that it's OK to show emotion. Understand that most of a man's (and boy's) emotions are expressed through the avenue of anger. Don't be offended by it. Help boys identify and process their feelings. Talk about misunderstandings. Keep your communication open.
Give words of encouragement, praise and admiration. Admire their muscles, encourage their efforts and give physical affection that is acceptable to them – like hugs and shoulder rubs.
In the words of Robert Baden-Powell,
"To get a hold on boys you must be their friend."
Make that your aim, and you should be OK.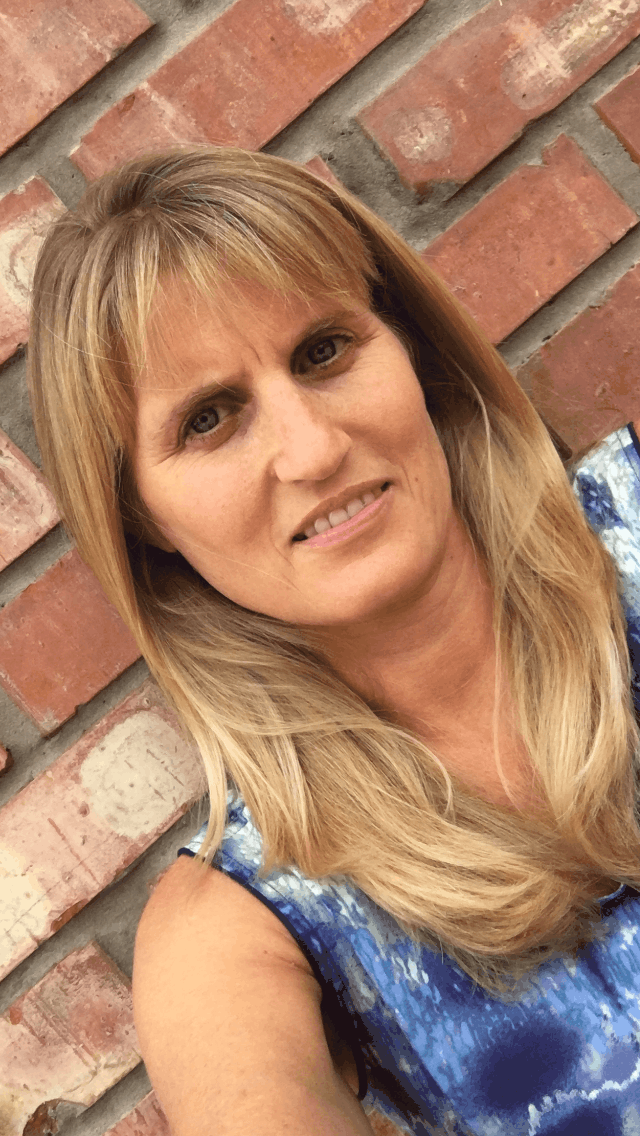 Bio: Jenny is a South African Mom to three grown kids – one girl and two boys. She is a freelance editor/proofreader and writer. She writes about all things relationship connected. Jenny shares a speaking ministry with her husband Richard, helping people go beyond mediocre in their relationship with God, how to be better parents and have a marriage that rocks.
Are you raising sons? What tips would you add to this list?
For more on Christian parenting, see this post on Raising Godly Children in a Broken World.
Perhaps their whining about being bored is driving you batty? Then you'll want to check out this post 🙂