This page/post may contain affiliate links. As an Amazon Associate, as well as an affiliate of other programs, this means if you purchase something using these links, I will receive a commission on qualifying purchases at no cost to you! For more detailed information, please visit our Affiliate Disclaimer page
What do you think of when you hear the words self-care?
I used to think self-care was selfish. I would hear those two little words and think that self-care was for someone other than me. It was for the woman who had time to take a luxurious bath, the woman who could afford a weekly massage, and the woman who enjoyed getting pampered at a salon. But, it sure wasn't for the overwhelmed mama like me with a tight budget and an even tighter schedule.
Then I realized that I was looking at self-care all wrong. The kind of self-care I was imagining was the kind that filled an empty hole with a temporary fix. It was the kind of self-care that glorified myself and not the Lord. The kind of self-care I was imagining is the kind that the world tells us will help make our stress, struggles and problems more manageable.
Don't get me wrong. A spa day, deep tissue massage or luxurious bath are not bad things. But, I imagine Biblical self-care as a system of caring for the physical body that prepares us to do the Lord's work. I imagine Biblical self-care to be the practice of healthful habits that give us the strength to stand in the gap for our sisters in Christ, have the energy to fulfill our missions and the patience to unconditionally love our neighbor. This way of looking at self-care actually turns it from being selfish into something that is selfless.
While there are many different ways to incorporate Biblical self-care into our lives, I'm going to share 3 of my favorite tips with you today that I pray will bless your body and your soul.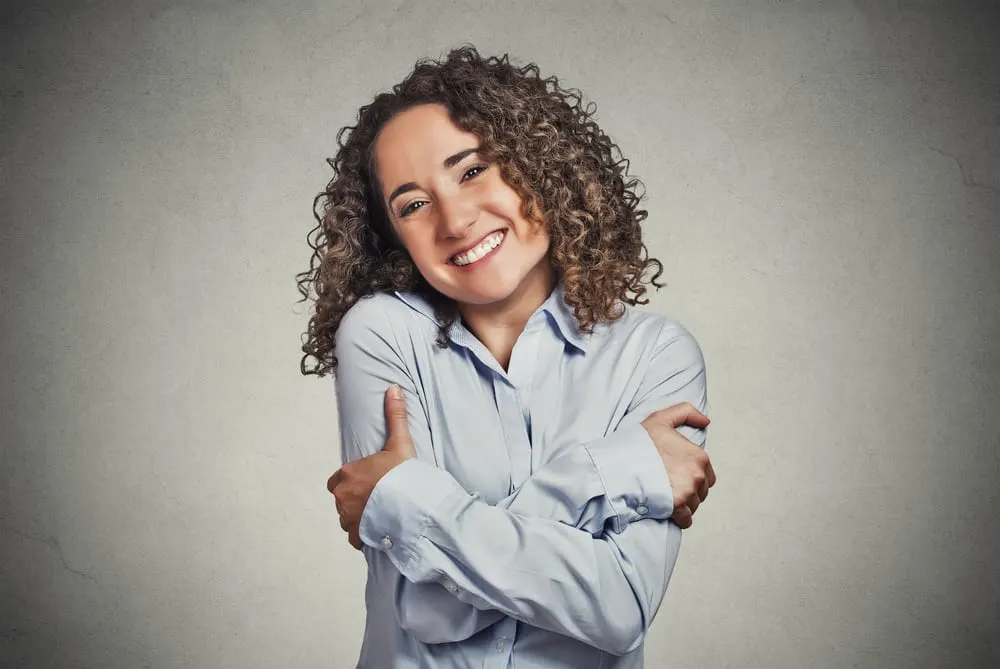 Daily Bible Reading
Daily Bible reading sounds like such a generic and simple answer. But, I know when I am in the Word on a daily, consistent basis, my entire life is radically different. I'm more patient with my kids, I love my husband better, I have more strength for difficult situations and my outlook on life is more optimistic. Your daily Bible reading plan can look many different ways. You can study a book of the Bible, read a plan prepared by an author, read a Proverbs each day or read the Bible chronologically. There are also many ways you can add a little extra personal touch to your Bible reading routine. I like to read first thing in the morning in my fluffy robe with a strong cup of coffee. I also enjoy having my notes in a really fun pink binder with some colored pencils and highlighters nearby to make my Bible and my notes color coded.
ACTION STEP: If you aren't reading daily, create a 5 day reading plan that you can stick to for a week. Check out my free toolkit if you need some inspiration. www.kristenekiss.com/toolkit.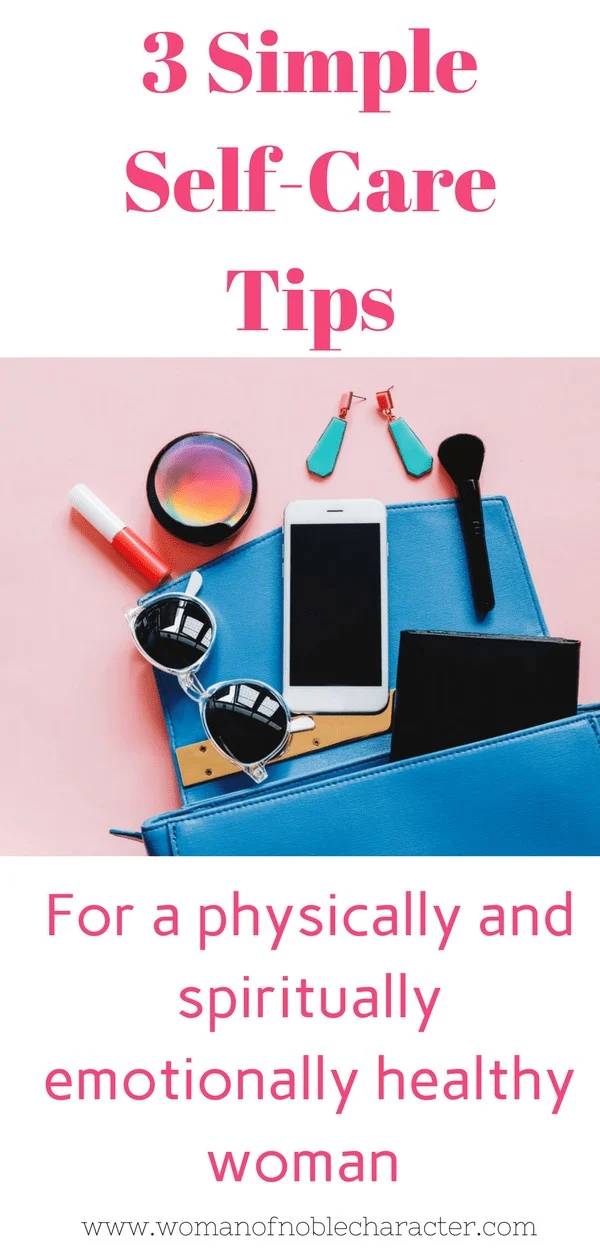 Breathe
Each of our lives started with a breath from our amazing Creator. Breathing sustains us but is often the first thing to become out of balance when life gets stressful. Focusing on our breathing can help our nervous systems to function better, it improves digestion, provides more oxygen to our brains, reduces our blood pressure, and can even be a natural pain reliever. Deep breathing is the foundation of good self-care.
To practice deep breathing start with one hand on your belly and your other hand on your chest. Breathe in slowly focusing on pushing out the hand on your belly first. Breathe in for a count of 4 expanding your belly and then your rib cage, hold that breath for a count of 4 and then exhale slowly for a count of 4. The more often your practice deep breathing, the more it will become a habit and the quicker your body will respond to your efforts for restoring calmness.
ACTION STEP: Schedule a deep breathing break into your day today and practice 10 deep breaths.
Move
When I suggest women to move more, they always assume I mean starting an exercise routine by joining a gym or lifting weights. While those are great options, those aren't the only ways to incorporate movement into your life. If you currently aren't exercising on a daily basis, then adding in some stretching in the morning or a brisk walk over lunch is a great place to start. Movement doesn't have to consist of a 30-minute chunk of time either. You can set aside even 5 minutes out of your day to increase your heart rate and move your body in worship to the Lord. As you get more accustomed to this, you can either increase the time or add in several 5-minute movement sessions.
ACTION STEP: Perform a 5-minute movement session today. Here's an example. 30 seconds jog in place, 30 seconds squats, repeat 5 times.
Biblical self-care is a practice that re-centers God and de-centers ourselves. It's an opportunity for us to strengthen our physical body for the ultimate purpose of strengthening the body of Christ. It's such a privilege to participate in the Lord's work, and I pray that we take some time to take of our self in the process.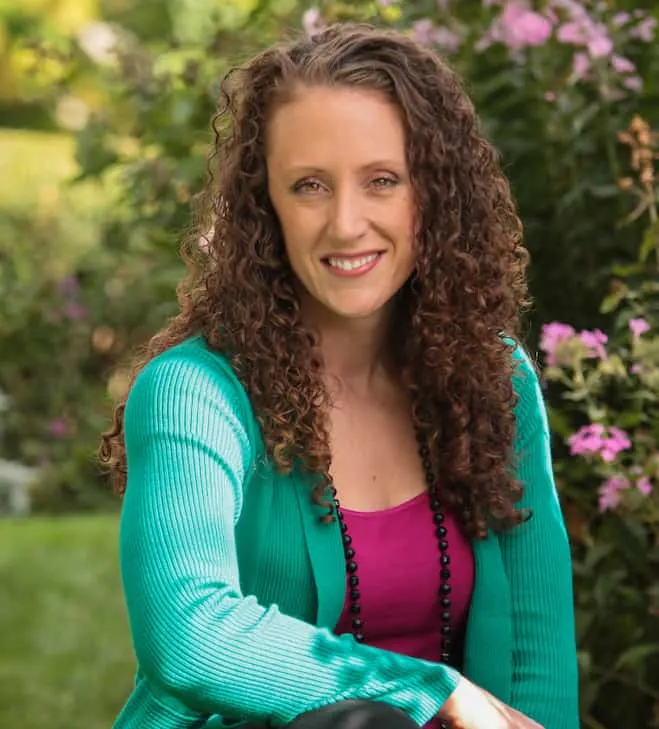 BIO: Kristen Ekiss is a passionate lover of people and and an introvert at the same time. She is pursuing hard after Jesus and is so thankful for grace because she doesn't always do it right. She has been married to her husband Ben for 8 years and together they are raising their 4 adopted children in Wisconsin.
Kristen has been a health and fitness coach for over a decade and believes that fitness and nutrition are a tool that God has given her to spread the Gospel message far and wide. Currently Kristen is an adjunct instructor at a local college and serves as a Biblical Counselor at her church. She is a certified Revelation Wellness instructor where she is on a mission to Love God, Get Healthy, Be Whole & Love Others. You can connect with her here:
www.kristenekiss.com
[email protected]
fb.com/kristenekissministries
instagram.com/kristenekiss
pinterest.com/kristenekiss