Looking for Daily Bible verses and devotions, instead?
Each week, I'll share with you one verse from the Bible as well as a mini devotion or food for thought. My prayer is that it will bless you and encourage you to dig deeper into the Word and how to apply it to your life.
I'm calling them snack size devotions – just enough to whet your appetite and leaving you craving more.
Here are the previously published snack-sized devotions. Check back each Tuesday for the next edition of snack-sized or mini devotions.
Isaiah 44:22
I have swept away your offenses like a cloud, your sins like the morning mist. Return to me, for I have redeemed you.


Psalm 119:33
Direct my footsteps according to your word; let no sin rule over me.
1 Peter 4:8
Above all, love each other deeply, because love covers over a multitude of sins.


2 Corinthians 5:17
Therefore, if anyone is in Christ, the new creation has come: The old has gone, the new is here!
Acts 1:8
But you will receive power when the Holy Spirit comes on you; and you will be my witnesses in Jerusalem, and in all Judea and Samaria, and to the ends of the earth."


Philippians 2:13
for it is God who works in you to will and to act in order to fulfill his good purpose.
Psalm 46:5
God is within her, she will not fall;
God will help her at break of day.
John 10:27
My sheep listen to my voice; I know them, and they follow me.
Romans 5:5
And hope does not put us to shame, because God's love has been poured out into our hearts through the Holy Spirit, who has been given to us.
1 Peter 2:9
But you are a chosen people, a royal priesthood, a holy nation, God's special possession, that you may declare the praises of him who called you out of darkness into his wonderful light.
Proverbs 24:10
If you falter in a time of trouble, how small is your strength!
Jeremiah 29:13
You will seek me and find me when you seek me with all your heart.
John 3:30
He must become greater; I must become less.
Colossians 2:3
in whom are hidden all the treasures of wisdom and knowledge.
Matthew 7:7-8
Ask and it will be given to you; seek and you will find; knock and the door will be opened to you. For everyone who asks receives; the one who seeks finds; and to the one who knocks, the door will be opened.
Psalm 139:9-10
If I rise on the wings of the dawn,
if I settle on the far side of the sea,
even there your hand will guide me,
your right hand will hold me fast.
Luke 6:4-5
A good man brings good things out of the good stored up in his heart, and an evil man brings evil things out of the evil stored up in his heart. For the mouth speaks what the heart is full of.
Matthew 26:26-28
While they were eating, Jesus took bread, and when he had given thanks, he broke it and gave it to his disciples, saying, "Take and eat; this is my body."
Then he took a cup, and when he had given thanks, he gave it to them, saying, "Drink from it, all of you. This is my blood of the covenant, which is poured out for many for the forgiveness of sins.
Ephesians 2:8
For it is by grace you have been saved, through faith—and this is not from yourselves, it is the gift of God—
Luke 17:5-6
The apostles said to the Lord, "Increase our faith!"
He replied, "If you have faith as small as a mustard seed, you can say to this mulberry tree, 'Be uprooted and planted in the sea,' and it will obey you.
Romans 8:28
And we know that in all things God works for the good of those who love him, whoa] have been called according to his purpose.
Hebrews 10:23-25
Let us hold unswervingly to the hope we profess, for he who promised is faithful. 24 And let us consider how we may spur one another on toward love and good deeds, not giving up meeting together, as some are in the habit of doing, but encouraging one another—and all the more as you see the Day approaching.
Lamentations 3:22-26
Because of the Lord's great love we are not consumed,
for his compassions never fail.
They are new every morning;
great is your faithfulness.
I say to myself, "The Lord is my portion;
therefore I will wait for him."
The Lord is good to those whose hope is in him,
to the one who seeks him;
it is good to wait quietly
for the salvation of the Lord.
Psalm 95:1-3
Come, let us sing for joy to the Lord;
let us shout aloud to the Rock of our salvation.
Let us come before him with thanksgiving
and extol him with music and song.
For the Lord is the great God,
the great King above all gods.
Luke 12:25-26
Who of you by worrying can add a single hour to your life?
Since you cannot do this very little thing, why do you worry about the rest?
Philippians 4:19
And my God will meet all your needs according to His glorious riches in Christ Jesus.
Ephesians 3:16-19
I pray that out of his glorious riches he may strengthen you with power through his Spirit in your inner being, so that Christ may dwell in your hearts through faith. And I pray that you, being rooted and established in love, may have power, together with all the Lord's holy people, to grasp how wide and long and high and deep is the love of Christ, and to know this love that surpasses knowledge—that you may be filled to the measure of all the fullness of God.
Luke 11:28
He replied, "Blessed rather are those who hear the word of God and obey it."
Deuteronomy 31:7-8
Then Moses summoned Joshua and said to him in the presence of all Israel, "Be strong and courageous, for you must go with this people into the land that the Lord swore to their ancestors to give them, and you must divide it among them as their inheritance. The Lord himself goes before you and will be with you; he will never leave you nor forsake you.Do not be afraid; do not be discouraged."
Psalm 27:1
The Lord is my light and my salvation—
whom shall I fear?
The Lord is the stronghold of my life—
of whom shall I be afraid?
1 Corinthians 10:13
No temptation has overtaken you except what is common to mankind. And God is faithful; he will not let you be tempted beyond what you can bear. But when you are tempted, he will also provide a way out so that you can endure it.
Psalm 25:4-5
Show me your ways, Lord,
teach me your paths.
Guide me in your truth and teach me,
for you are God my Savior,
and my hope is in you all day long.
Matthew 6:34
Therefore do not worry about tomorrow, for tomorrow will worry about itself. Each day has enough trouble of its own.
Psalm 18:29
With your help I can advance against a troop
with my God I can scale a wall.
Romans 12:2
Do not conform to the pattern of this world, but be transformed by the renewing of your mind. Then you will be able to test and approve what God's will is—his good, pleasing and perfect will.
Luke 10:39-42
She had a sister called Mary, who sat at the Lord's feet listening to what he said. But Martha was distracted by all the preparations that had to be made. She came to him and asked, "Lord, don't you care that my sister has left me to do the work by myself? Tell her to help me!"
"Martha, Martha," the Lord answered, "you are worried and upset about many things, but few things are needed—or indeed only one.a]Mary has chosen what is better, and it will not be taken away from her."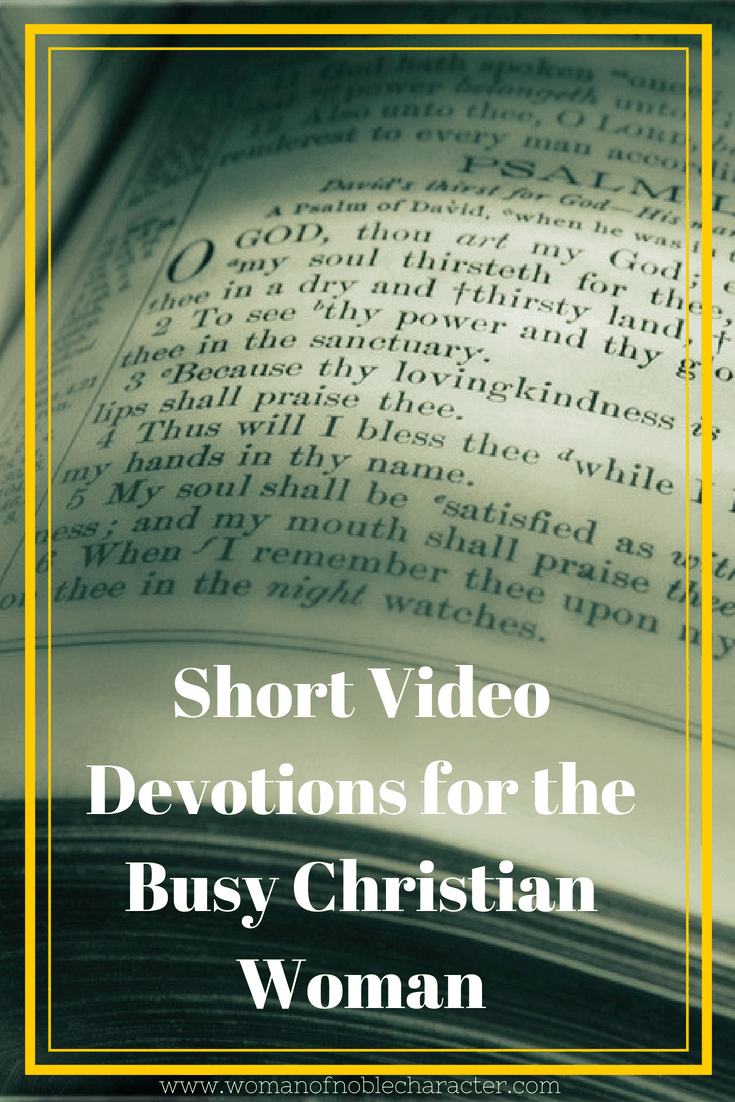 Psalm 91:4
He will cover you with his feathers,
and under his wings you will find refuge;
his faithfulness will be your shield and rampart.
Isaiah 41:10
So do not fear, for I am with you;
do not be dismayed, for I am your God.
I will strengthen you and help you;
I will uphold you with my righteous right hand.
Hebrews 10:24-25
And let us consider how we may spur one another on toward love and good deeds, not giving up meeting together, as some are in the habit of doing, but encouraging one another—and all the more as you see the Day approaching.
Colossians 3:13
Bear with each other and forgive one another if any of you has a grievance against someone. Forgive as the Lord forgave you
John 15:5-6
"I am the vine; you are the branches. If you remain in me and I in you, you will bear much fruit; apart from me you can do nothing. f you do not remain in me, you are like a branch that is thrown away and withers; such branches are picked up, thrown into the fire and burned.
Proverbs 3:5
Trust in the Lord with all your heart
and lean not on your own understanding;
Psalm 54:6-7
I will sacrifice a freewill offering to you;
I will praise your name, Lord, for it is good.
You have delivered me from all my troubles,
and my eyes have looked in triumph on my foes.
Ephesians 3:20
Now to him who is able to do immeasurably more than all we ask or imagine, according to his power that is at work within us,
Colossians 3:23
Whatever you do, work at it with all your heart, as working for the Lord, not for human masters,
Micah 6:8
He has shown you, O mortal, what is good.
And what does the Lord require of you?
To act justly and to love mercy
and to walk humblya] with your God.
2 Corinthians 2:14
But thanks be to God, who always leads us as captives in Christ's triumphal procession and uses us to spread the aroma of the knowledgeof him everywhere.
2 Chronicles 16:9
For the eyes of the Lord range throughout the earth to strengthen those whose hearts are fully committed to him. You have done a foolish thing, and from now on you will be at war."
1 Samuel 16:7
But the Lord said to Samuel, "Do not consider his appearance or his height, for I have rejected him. The Lord does not look at the things people look at. People look at the outward appearance, but the Lordlooks at the heart."
Philippians 4:13
I can do all this through him who gives me strength.
Psalm 46:1-3
God is our refuge and strength,
an ever-present help in trouble.
Therefore we will not fear, though the earth give way
and the mountains fall into the heart of the sea,
though its waters roar and foam
and the mountains quake with their surging
James 1:6
But when you ask, you must believe and not doubt, because the one who doubts is like a wave of the sea, blown and tossed by the wind.
1 Timothy 4:12
Don't let anyone look down on you because you are young, but set an example for the believers in speech, in conduct, in love, in faith and in purity.
1 Samuel 14:6
Jonathan said to his young armor-bearer, "Come, let's go over to the outpost of those uncircumcised men. Perhaps the Lord will act in our behalf. Nothing can hinder the Lord from saving, whether by many or by few."
2 Corinthians 4:16
Therefore we do not lose heart. Though outwardly we are wasting away, yet inwardly we are being renewed day by day.
2 Corinthians 1:3-4
Praise be to the God and Father of our Lord Jesus Christ, the Father of compassion and the God of all comfort, who comforts us in all our troubles, so that we can comfort those in any trouble with the comfort we ourselves receive from God.
Isaiah 43:2
When you pass through the waters,
I will be with you;
and when you pass through the rivers,
they will not sweep over you.
When you walk through the fire,
you will not be burned;
the flames will not set you ablaze.
1 Thessalonians 5:11
Therefore encourage one another and build each other up, just as in fact you are doing.
Hebrews 10:22
let us draw near to God with a sincere heart and with the full assurance that faith brings, having our hearts sprinkled to cleanse us from a guilty conscience and having our bodies washed with pure water.
You can also find these weekly mini devotions on my YouTube Channel.
Want to dig deeper into the Word as you draw closer to God, strengthen your marriage and manage your home more effectively? Consider working with me.