This page/post may contain affiliate links. As an Amazon Associate, as well as an affiliate of other programs, this means if you purchase something using these links, I will receive a commission on qualifying purchases at no cost to you! For more detailed information, please visit our Affiliate Disclaimer page
What does the Bible say about isolation? We have to look at isolation and solitude in the Bible together when considering our spiritual life.
The Difference Between Isolation and Solitude in the Bible
Solitude in the Bible and isolation may seem the same, but they couldn't be further apart. While scriptural solitude is about focusing on meaningful pursuits and sometimes withdrawing from the larger society, including other people of God—allowing for spiritual reflection, creativity, and personal growth—isolation is destructive, stifling connection and growth. Christians should embrace the power of solitude and take time for spiritual reflection and self-care while understanding the dangerous consequences of isolation.
Let's begin with isolation:
Isolation in the Bible
Isolation isn't just a geographical concept. It can refer to an emotional state, too. The Latin word 'insula,' meaning island, accurately captures this feeling. An island can appear alone in a vast ocean, with thousands of miles separating it from the nearest continent.
That same sense of loneliness and detachment can take over our lives, leaving us feeling isolated in a world of overwhelming connections. Yet, for Christians, it's essential to recall that our Lord God is always near and has promised not to leave or forsake us – no matter how isolated we may feel.
Imagining yourself as a solitary island, you can better understand the physical reality of isolation, separate from feelings of loneliness that arise from feeling distant from people, whether they are near or far. Remember, while physical separation can cause loneliness, it doesn't have to. Through faith, even physically distant people can be connected in spirit.
The coronavirus pandemic has highlighted the importance of protecting those at high risk of infection. Isolation is the main form of protection, keeping them safe from potential sickness. But it can also be used to quarantine those diagnosed with a highly contagious disease, such as COVID-19, to keep the virus from spreading further and to give the immune system a chance to heal.
The form you have selected does not exist.
Prisoners and hermits share one commonality: isolation. Many prisoners are confined to periods of isolation for various reasons, while hermits are known for deliberately cutting themselves off from communal life. In either case, the results are loneliness, frustration, and disconnection from the world. This can be a complicated reality for Christians; unconditional love and acceptance from a faith community can be invaluable when battling isolation.
Isolation – while sometimes necessary for medical reasons – carries the risk of damaging consequences. It is a lifestyle that keeps us physically distant from other people. This can be especially difficult for Christians since our faith encourages us to be present and connected with one another.
Isolation can devastate our physical and mental health, as evidenced by the reports of people suffering from extreme loneliness – ranging from hallucinations to weakened immune systems and even long-term mental health issues. It's important to recognize the seriousness of these issues and how they can profoundly affect our lives.
Humans were not meant to exist in isolation. Yet, from extreme cases like solitary confinement to everyday life, isolation can have far-reaching psychological, physical, and emotional consequences. For Christians especially, it is crucial to recognize the implications of isolation and to look for healthy, community-minded solutions to life's challenges.
We weren't made to be lost in a sea of constant stimulation. Instead, God created us to rest, find joy and peace, and look to Him in times of challenge and growth. That's why it's important to step away from the noise and find the stillness in Him.
Unbeknownst to many, overstimulation and lack of stimulation can cause similar physical and mental effects. Too much of either can lead to trouble with information processing, weakened immune systems, and an increased risk of developing anxiety and depression – all of which are issues we should be mindful of.
For Christians, striking the right balance between too much and too little interaction can be challenging. But discovering the healthy medium may be the key to unlocking life-giving relationships. Finding the middle ground in our interactions allows us to build meaningful connections with others and ultimately experience the joy of being part of a thriving community.
That's where solitude comes in.
Solitude in the Bible
Solitude in the Bible and isolation can be easily confused due to their shared trait of physical distance from other people. However, there are clear distinctions between the two: Solitude implies a voluntary withdrawal from the company of others to find peace, stillness, and spiritual nourishment, while isolation is an enforced or involuntary state of being disconnected from others. For Christians especially, this practice of retreating from society can benefit one's faith journey as we sit in the presence of God.
The physical distance we all keep in isolation can sometimes seem long and unending. But, if we take a step back, we find that solitude can be a valuable practice to carve out as part of our intentional, faith-filled lifestyles.
In solitude, Christians can take much-needed time away to stay connected to God and be restored in Him. One example of this is when Jesus, the son of God, took the time to spend forty days and nights in the wilderness. Isolation, on the other hand, is often a result of external circumstances that leave us feeling separated from others. But, even in these moments, we can remember that God is always present.
Being alone can lead to a lack of community, while a measured amount of solitude can restore our energy and enable us to better connect with our Christian peers. Taking the time to be by ourselves allows us to be present in our community and to draw closer to God. This time of holy meditation can have a great impact on our spiritual purposes.
The Gospel of Luke records,
Have you ever wondered why the God of all creation needed time to escape life's noise and busyness? This same idea can be applied to our own lives, showing us the importance of carving out quiet space for self-reflection and spiritual nourishment. So likewise, as Christians, it is vital to set aside a period of solitude for the Lord so that we can properly honor and serve Him.
Going to a solitary place isn't about avoiding people but rather stepping into the presence of the Lord. It is a spiritual practice, a way to enter into a sacred space and connect with God. Through times of solitude, Christians can be fully immersed in their faith, dedicating time solely to prayer and contemplation. With a life centered around God, Christians can find peace, joy, and guidance.
"[In solitude] There is the freedom to be alone, not in order to be away from people but in order to hear the divine Whisper better" (Foster 232).

Richard Foster penned in his book Celebration of Discipline: The Path to Spiritual Growth,
Solitude can be a freeing experience, while isolation can be destructive. In a world driven by connection, finding moments of stillness and peace can be challenging. But Christians know that cultivating stillness can enrich a deeper relationship with God and offers a reprieve from daily life's hectic and chaotic patterns. In other words, it can set us free.
Practicing solitude may look different for every Christian, but one thing we all have in common is a need for quiet moments, a quiet place to recharge. For some, this may mean finding a quiet spot in their own home. But for single moms with three kids, who may need to get creative, scheduling childcare ahead of time can provide them with the necessary solitude they need.
Having your own place can be an invaluable asset for any bachelor. But the struggle can be even greater for a college student who has to contend with multiple roommates. A solo apartment affords a level of privacy and peace that can be hard to come by with numerous occupants.
Do you need a break from the hustle and bustle of daily life? Christians often find that turning to solitude and intentional prayer helps them reconnect and refocus on their relationship with God.
You may need to get up earlier than everyone else in the house or find a peaceful park or other setting separate from your home. Take time out of your day to seek peace and solitude and reconnect with God.
When I lived in the country, I found sitting on the deck with coffee and my Bible the perfect answer for solitude, silence, and prayer. I found that the spiritual discipline of silence helped me grow in my walk with the Father.
In Matthew 6:6, Jesus clearly commands::
Embracing Solitude in the Bible
When we choose to spend time in solitude, we take a step back and invest in our relationship with God. This intentional withdrawal time may be temporary, but its value is immeasurable.
Solitude is a gift that Christians should embrace. While isolation can harm us, solitude provides the necessary time to foster spiritual growth and peace. It helps us protect ourselves from external overstimulation and allows us to live out our faith daily.
Isolation = being alone, often not by choice.
Solitude = being alone with God intentionally.
Even in our closest circles, feelings of loneliness can still creep in. For many Christians, this can lead to devastating seasons of isolation, resulting in emotions of abandonment, misunderstanding, and being unloved. But don't despair. In these moments, we can turn to God, who always provides comfort, hope, and refuge amid loneliness.
As Christians, transitions in life can leave us feeling isolated and alone. Moving to a new city, transitioning into adulthood, starting a new job – all can be daunting. The loss of a loved one, however, can be tough. No one should have to manage such deep grief by themselves. Reach out to your community and remember – you are never alone.
For many of us, loneliness and alienation can become so consuming that we don't even realize we're the ones creating the distance. As a result, we find ourselves in isolation. But there is hope: Christ offers solace and connection, even if it looks different than before.
He bridges our loneliness and genuine community, calling us to fellowship and be united with Him. Through the local church, Bible study, prayer, and the love of others, the Lord can heal the brokenness of isolation and draw us closer to Him.
When we experience it, the tinge of loneliness can remind us of an even darker reality: hell. It also reminds us of the brokenness that remains following the fall of man in Genesis 3 and the necessity of a savior, Jesus.
We need to realize that there's a spiritual battle underway against loneliness. That's why we must intentionally embrace solitude while connecting with others. It's the only way we'll make it through this fight.
Are you feeling lonely? Have you ever considered that turning to God could help you combat those feelings? It might sound counterintuitive, but spending time alone in prayer and contemplation could be your most effective strategy for fighting loneliness. So reach out to God and discover what finding strength and comfort in His presence looks like.
Jesus and other biblical leaders understood that an intimate connection with God brought clarity, affirmation, comfort, and awe, transforming their lives. These great men realized that God's presence was — and still is — the source of everything they need.
Moses frequently ascended Mount Sinai to meet with God and seek His counsel. But, then, he'd often ask his entourage to stay back, allowing him to bask in His presence undisturbed for extended periods. For Moses and other Christians alike, such solitude is essential to spiritual growth.
Jesus understood the importance of taking time away from his responsibilities to connect with God. He is a model of self-care and devotion to God; we can learn much from Him. Spending quality time in solitude with God allows us to focus on Him and develop our spiritual lives.
These wise men understood the value of solitude to achieve clarity and perspective on the trials of life. So, likewise, Christians must be still and commune with God, allowing Him to guide us through each challenge.
Solitude is an effective way to conquer feelings of insecurity. Taking time for yourself can help you find the confidence and assurance to go about your day with peace of mind. For Christians, this means spending time in prayerful meditation. Taking time for solitary reflection can give you a greater understanding of God's will for you and help you feel secure in His plans.
Spending time alone in reflection and contemplation can be a powerful way to overcome feelings of pride. As Christians, this is crucial to taking our lives back from pride and living with the humility that God desires. By humbly seeking solitude and contemplation, we can more easily recognize the importance of God's presence in our lives.
Solitude in the Bible can be an excellent source of comfort and renewal, especially for Christians. Taking the time to be still, away from the hustle and bustle of life, allows an opportunity to reflect and connect with God. Stepping away from the world and into a place of peace can help facilitate spiritual growth and bring a sense of God's presence.
Solitude in the Bible is a gateway to divine wisdom. In quiet moments of spiritual connection, God can reveal precious insight that can enrich and empower your faith journey. So take a moment to retreat from the world and open your heart and mind to the power of God's wisdom.
The power of solitude in the Bible is often underrated. But it can be a great way to hear Heaven's secrets! Taking some time to be still and be alone can help us more clearly listen to the voice of God, better discern his will, and strongly feel his presence in our lives. Christians can benefit significantly from solitude, so make time to get alone and get closer to God.
For the Christian, life can be a struggle to make room for quality time with God in an often-distracting world. We may be tempted to substitute productivity for devotion and thus lose sight of our ultimate purpose. Our culture values action over contemplation, yet God calls us to take time apart to focus on Him, to listen and learn. We may never understand why it is often so difficult or why we are so easily discouraged—but it is essential to remember that we are not alone in this battle. As long as we keep faith in Him, we will be rewarded with moments of peace and strength to push through a trying day.
Believing "I am what I DO" can have dangerous consequences for Christians. If we have a productive day, we can feel content and accomplished. But we can feel our worth is diminished if we don't have a job. That's not what God wants us to think. He values us just as we are, independent of our academic, career, or other accomplishments.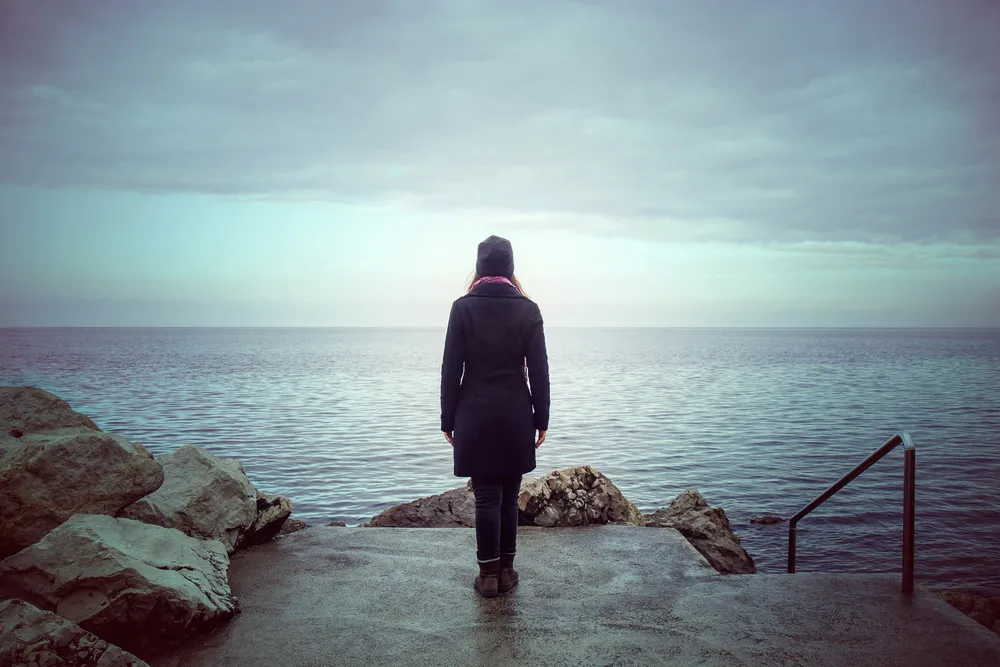 Many of us believe that a full schedule is a sign of success, but this can be a dangerous way of thinking. While it's true that staying busy is often necessary, it's not true that those who are idle are of no value. Jesus himself often took time to rest and be idle, and in doing so, demonstrated the importance of taking a break. As Christians, we should strive to live by Christ's example and strive for balance in our lives rather than trying to be constantly busy.
From the second we meet someone, we all ask the same question: what does Bill DO for a living? But, while productivity is important, Christians should also ask a different question: who is Bill?
Recognizing the value of a person's character, character traits, and spiritual gifts is essential to truly understanding and appreciate others. Productivity is important, but it's not the only thing that matters.
We don't truly comprehend others, even ourselves, until we look at our actions and contributions. And more importantly, we can't properly appreciate the worth of others and ourselves if it only comes from what we do. This insight is particularly crucial for Christians, who strive to show love and respect to one another regardless of their abilities.
As Christians, we must battle against the temptation of busyness if we hope to build a lasting legacy. Despite how it may seem, an overflowing schedule doesn't guarantee we're leaving a meaningful mark – quite the opposite. Taking a step back to evaluate what's most important and how we can best serve others will ultimately benefit our future.
We must have a long-term vision with strong core beliefs and a consistent practice of solitude as self-care as the basis for our ongoing legacy and our purpose as Christians.
One of the biggest reasons it can be hard to find time with God is that our fears get in the way. Whether from traumatic experiences or emotional wounds, feelings of loneliness, abandonment, and neglect are too real. But if we take the time to take these fears to God, He will provide us with the comfort we need to stay focused on our spiritual journey together.
As Christians, we often meet with God in silence and stillness – only to be confronted by the emotions we've been pushing deep down inside. We think they may be a barrier to our relationship with God, but they are actually treasures that, when acknowledged and understood, can bring us ever closer to Him.
We can't ignore our pain; it's only human. But instead of allowing it to swallow us up, we should take a deep breath and move on, seeking more constructive ways to fill our solitude. This provides short-term relief from our hurt, but it also dulls our sensitivity to the Holy Spirit's desire to bring healing. So instead, let's strive to remain open to the Spirit's healing and use our moments of solitude to become more aware of the peace and comfort God longs to provide.
When we come before God, we must be ready to face whatever pain He leads us to. Though it may be uncomfortable, God's redemptive grace can cover it and bring healing. We must not neglect our own sorrow as it can prevent God's Spirit from working in our lives. Instead, we must be open and yielded to the Holy Spirit to receive the blessings and restoration that He offers.
Ten Practical Tips to Practice Solitude in the Bible
Schedule your time of solitude.
Schedule time with God like any other important meeting in your day: keep it on your calendar, and don't forget. Appointing a specific time to devote to your faith will help you plan and stay on track! In the Christian life, making time for spiritual growth is essential for our relationship with God.
Put your phone on airplane mode.
Unplug from distractions and take a few moments to bask in stillness and silence. Don't let the interruption of a generic marketing email from Pier One break your peace. Instead, turn your cell phones off, ignore social media, take back control of your time, and set aside intentional periods of uninterrupted prayer, meditation, and reflection. It's a way to keep the focus of your faith strong and unwavering.
Make it easier to stay connected to your faith and start your day the right way. Download your favorite worship music, let your loved ones know where you are, and take the time to be present with God. Refrain from allowing worries and obligations to crowd out your opportunity to receive what He says. Instead, create moments when you can focus and connect with Him, no matter how busy life gets.
The form you have selected does not exist.
Set a timer.
If you want to spend quality time with God, start small and create a daily practice that works for you. Ten minutes should be a good place to begin – and then, as it becomes comfortable, increase it to 30 minutes and beyond. No set amount of time is necessary for a meaningful experience – just aim for quality over quantity.
Have a game plan or battle plan.
Need help staying organized in prayer? Develop an effective plan for guiding your thoughts and prayers with a weekly prayer list. Then, dedicate a prayer to a person or cause that matters to you each day. Doing so provides a meaningful way to stay connected to your faith while giving direction to your prayers.
Reading scriptures is a great way to start for those looking to deepen their faith. Incorporating scriptures into your daily life, whether through an official reading plan or one of the many books in the Bible, is a great way to grow spiritually and experience God's word. Consider dedicating a portion of your day to scripture reading and let the timeless words guide your day.
Surrender to the Holy Spirit's promptings – He always has a plan. As we've discussed, more often than not, He does. So, to keep in step with His will and lead a life of purpose and direction, pay attention to and respond to the Spirit's leading.
Accept the Spirit if he leads you to your struggles.
Fear can be powerful, but the reward of feeling its release is worth it all. When we're vulnerable and can't find our way out, God is always there to wrap us in His loving embrace. My most profound moments with God have been in these times of vulnerability when I inevitably experience real transformation.
Take Every Thought Captive.
As Christians, we believe our quiet times are safe, and our enemies can't interfere. But, unfortunately, this is untrue – we must be on guard and take every thought captive. We must distinguish between conviction and guilt in our spiritual lives. Taking charge of our minds allows us to recognize God's work in our lives and protect ourselves against the schemes of the enemy.
Conviction and guilt may appear the same but come from different sources. Conviction from God is always life-giving, though it may be difficult to hear. Guilt, on the other hand, is from the enemy; it's always condemning and discouraging. As Christians, we must remember to discern rightly between the two to stay rooted in God's truth.
If you are tired, nap.
Yes, that is right.
Kick back on your couch, invite the presence of the Lord, and worship with your favorite tunes. If you feel yourself dozing off, don't worry – it's a sign of rest and renewal in His powerful presence! As you relax, take a moment to ask God to speak to you, to bring you strength, and to fill you with peace.
Use a Prayer Journal or War Binder.
God has given us an invaluable source of guidance and encouragement in the Word of God and through personal and shared experiences. Writing these down can be a powerful defense against our tendency to forget and the lies we may be tempted to believe. In addition, recording God's faithfulness and wisdom helps us to stay grounded when we feel isolated or overwhelmed.
Hear from God intimately but process what you hear in community.
God's calling is essential; the Bible urges us to "test every spirit." To do so, discussing your convictions with fellow believers is best. As you become more familiar with the Lord's voice and His unique way of speaking, you'll feel more confident in taking action on His leading. With the support of your faith community, you'll be better equipped to discern God's will rather than relying on emotions that could lead you astray.
Have a regular cadence.
Spending quality time with God is vital for the spiritual health of all Christians. Finding moments of solitude, a discipline of solitude, to escape the chaos of everyday life and connect with the Lord can be a powerful and meaningful experience. Make it a priority to carve out time for this special relationship with God every quarter, month, or even week. You'll be amazed by the impact it can have on your faith.
It's normal to feel like you're not getting anything from your times alone with our Heavenly Father. Don't worry – developing this discipline takes time and practice. But for Christians, it's worth the effort to experience the growth that comes from alone time with our Creator.
Christians don't just embark upon Bible study to receive a new revelation or to check off a list– the ultimate goal is to spend meaningful, quality time with God! We can cultivate a deeper understanding of His Word with each lesson and build a stronger relationship with Him.
In conclusion, the Bible clearly distinguishes between isolation and solitude, emphasizing the power of retreating to a quiet, secluded place to rejuvenate one's mind and soul. Although Christianity often associates lonely places and sadness with isolation, the Bible advocates meaningful solitude as an act of self-care and restoration and a way to draw closer to God. By embracing stillness, we can find strength and faith in the Lord and prepare ourselves for life's challenges. The meditation and prayer leader Theresa Chiechi once said, "We can do a lot of things in life, but the greatest of them is to learn how to be still and allow God to enter our lives."
You may enjoy this video by Bethany Community Church on isolation and solitude in the Bible.
You may also enjoy one of these highly recommended resources:
Invitation to Solitude and Silence: Experiencing God's Transforming Presence by Ruth Haley Barton
Celebration of Discipline, Special Anniversary Edition: The Path to Spiritual Growth by Richard J. Foster(One of the BEST books I've ever read on spiritual disciplines, including solitude in the Bible)
ESV – "Scripture quotations are from The ESV® Bible (The Holy Bible, English Standard Version®), copyright © 2001 by Crossway, a publishing ministry of Good News Publishers. Used by permission. All rights reserved."