This page/post may contain affiliate links. As an Amazon Associate, as well as an affiliate of other programs, this means if you purchase something using these links, I will receive a commission on qualifying purchases at no cost to you! For more detailed information, please visit our Affiliate Disclaimer page
Have the lights in your home ever gone out, perhaps during a storm?
In the darkness, you might panic for a moment, but in a few moments, your eyes will adjust to the dark, and you may be able to see a little better.
This situation is similar to this verse in Psalms.
Without God and His Word, we are spiritually walking in the dark. We can only see a step or two ahead of us.
When we come to trust in Jesus and follow in His footsteps, our path becomes clearer. From the scriptures, he teaches us how best not only to live but also to treat others.
When we open ourselves to the Holy Spirit, He transforms us and makes His home within our hearts. As a result, we can see things never seen before as revealed solely by His guidance, which will lead us to our best journey in this life.
The world seems brighter and clearer when you open yourself up to him.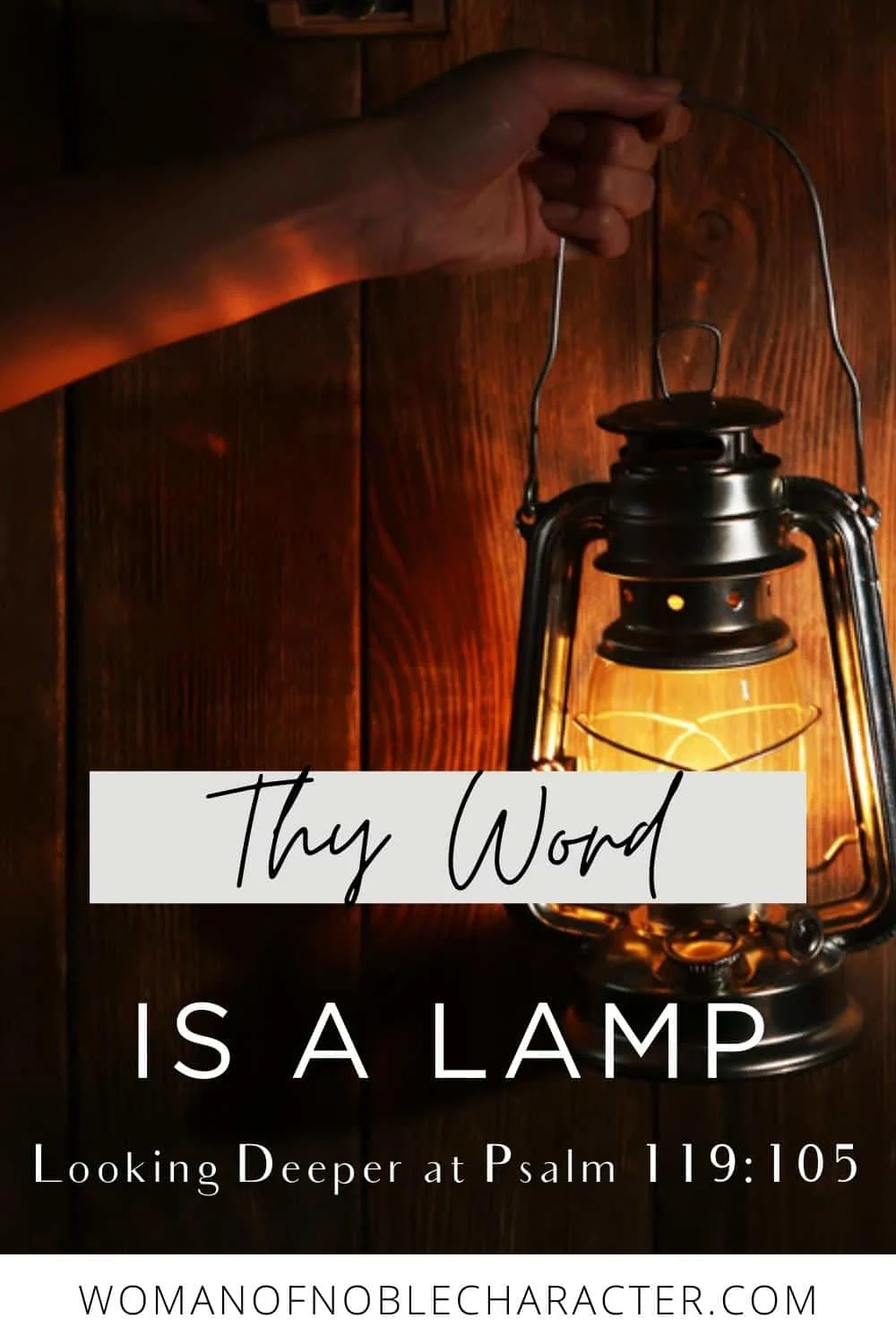 Thy Word is a Lamp Getting Deeper
When we read the Bible, God's word is alive inside us. We feel safe and directed because it guides our way out of spiritual darkness into light.
We are like a lighthouse to those left in the darkness and offer hope as a beacon of light amidst their storm. The Bible is ultimately a book about finding your way to God. But first, we must put down our flashlight and allow the Father's light from above to shine brighter than what we've known before so that when He reveals Himself in His grace, all may see how beautiful life can be with Him as opposed to those who wander aimlessly in the darkness.
In Psalm 119, the psalmist celebrates and extols the value of God's word in this acrostic poem. The Psalm begins with a dedication to singing His praise and ends by encouraging us all to depend on Him for our every need trustingly.
In verse 105, the psalmist declares to the Lord, "Your word is a lamp to my feet and a light to my path" (ESV). Just as a lamp shines to guide our steps, God's Word illuminates and guides the way for us in this world.
The word "lamp" in Hebrew is ner. It was a small clay lantern with a single wick in biblical times. So the Word of God is a lamp that shines on our path to guide us and keep us from stumbling off course. The light of God's word allows us to see our way through life on earth.
We find a similar thought in Proverbs 6:23. The guidance referred to by the biblical writers is not only sound advice but also rock-solid truth for navigating difficult moral choices in this fallen world.
Worldly voices claim that there are many paths to God, not one truth. These same people say it is okay not to be absolutely 100% convinced by any religion or philosophy and to "Just do what feels right" for yourself! Following the voices in our heads rather than relying on God's guidance can lead us down a slippery slope that ends with grief and ruin.
Only God's Word provides the guidance and direction we need. In 2 Peter 1:19, we also see His Word as a reliable lamp shining in a dark place.
The apostle Paul wrote to his young told his young protégé, Timothy:
God's word is a lamp to our feet and light in the darkness. Therefore, to succeed, we must study it frequently and give full attention when studying so that its direction can help us perform God's work successfully.
Obeying God's Word brings blessings and rewards:
The Best Way to Grow Your Prayer and Faith Life
How to create a custom war binder for a powerful prayer life including over 125 printables to customize your binder for your walk with God.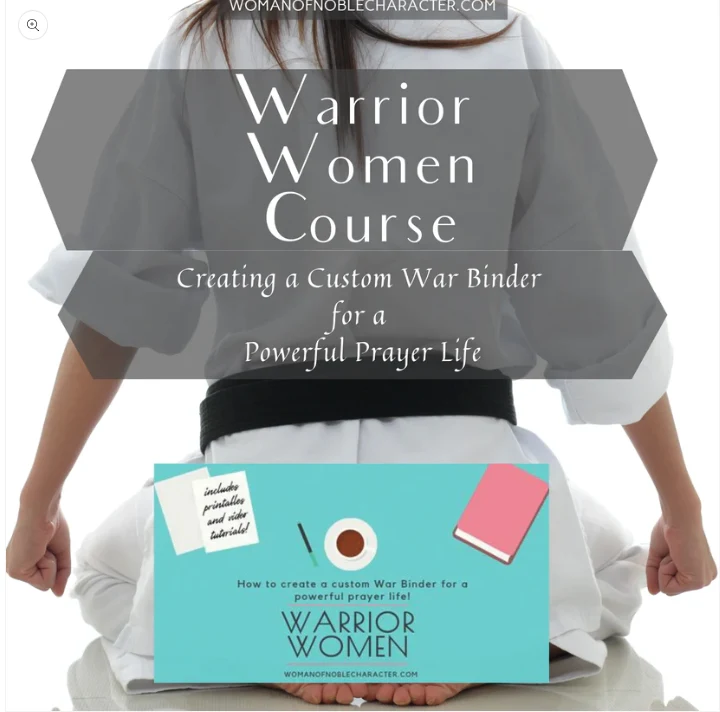 On his deathbed, King David told his son Solomon,
God's Word has incredible power.:
The Word of God is alive because He is a living God.
God's Word will be active in our lives if we allow it. And not only that but trusting the words of God and letting them work in your life will help you to walk in God's plan for you.
For this reason, we study it (2 Timothy 2:15), meditate on it (Psalm 119:97), hold firmly to it (Philippians 2:16), and hide it in our hearts (Psalm 119:11).
Christians can say that God's word is a lamp unto their feet and lights up the path because it provides illumination, insight, and direction.
It is difficult to see the way of walking through the darkness. You feel exposed and unprotected without a light guiding your steps. We need to remember Psalm 119:105 "Thy Word is a lamp…"
Yet, God calls us to follow the path he lays before us. Often, he will only illuminate one step at a time, lighting our way with a small lamp.
He invites us to trust him, even when the path is unclear, and we cannot see ahead. Keep your eyes fixed on God, and take a single step.
A Final Word on "Thy Word is a Lamp"
Small children are often afraid of the dark. I understand their reluctance to step into a dark room. They aren't sure what lies ahead.
I believe that we often treat our lives in the same way. However, we are reluctant to treat our life in the same way. This is because we are uncertain about leaving the safety of what is known.
God calls us to follow him, firmly fixing our eyes on Jesus and trusting that he will lead the way.
The form you have selected does not exist.
Does darkness surround you? Are you unsure where to step or if you should take a step at all? Not sure if you're ready to venture beyond what is known?
While we'd all love a big shining light to show the way, God only promised us a lamp, a small light. He shows us just enough to take a step but requires that we trust him completely with the rest of our path. He asks that we trust him and not question where he's taking us because in his hands is the answer to every twist and turn along our journey.
God is calling you to take a step of faith. Will it be easy? No, but with His guidance and love on this journey, we will know He is with us, and His Word is a lamp unto our feet!!
Psalm 119:105 is a beautiful reminder of the importance of God's Word in our lives. When we take the time to read and study His Word, it becomes a lamp to our feet, guiding us through this life. It also helps us trust Him more as we walk into the future, knowing He will guide us with His light. Are you in His Word every day? If not, commit today to start reading and studying Scripture regularly. As you do, ask God to show you where He wants you to go next. Then, be ready to take the next step in faith, trusting that He will lead you down the best path for you.
ESV – "Scripture quotations are from The ESV® Bible (The Holy Bible, English Standard Version®), copyright © 2001 by Crossway, a publishing ministry of Good News Publishers. Used by permission. All rights reserved."