Top Tips On Time Management For Christian Women
This page/post may contain affiliate links.  As an Amazon Associate, as well as an affiliate of other programs, this means if you purchase something using these links, I will receive a commission on qualifying purchases at no cost to you! For more detailed information, please visit our Affiliate Disclaimer page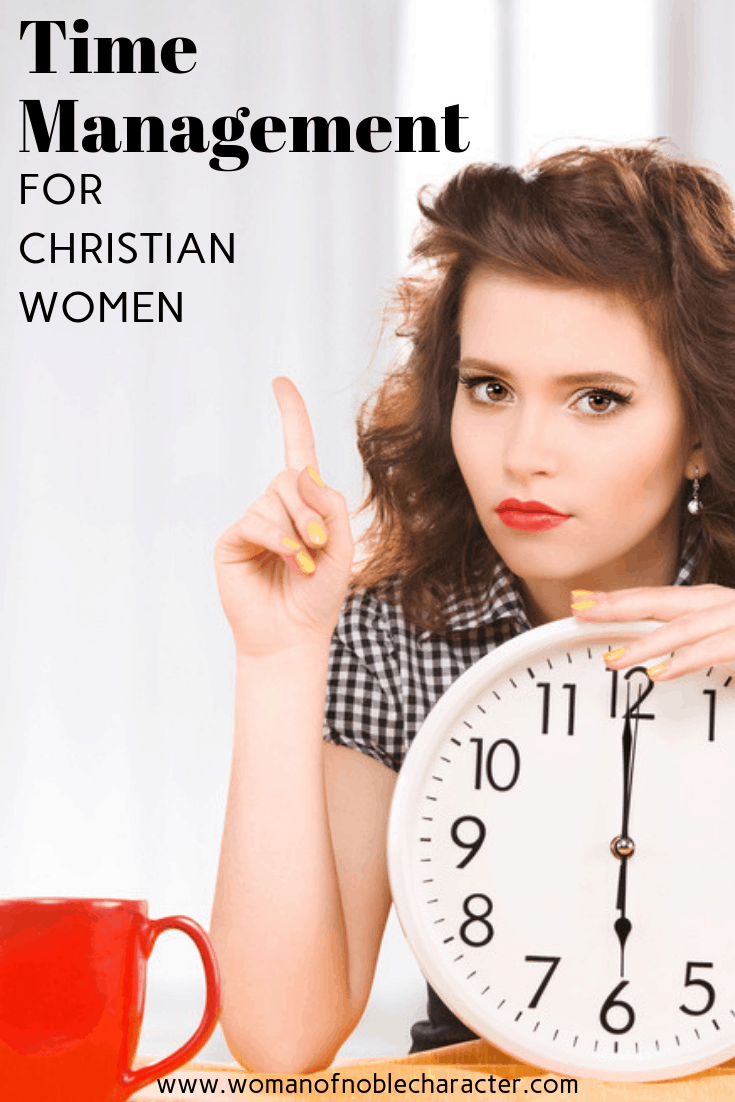 Time Management for Christian Women
God has bestowed upon us the precious resource of time. We have twenty-four hours in every day. Seven days in each week. Each of these moments is valuable to God. How are we spending that precious gift of time? Are we spending our moments on things that truly matter to Him and to His promise of eternity?
It is only when we are willing to give God the best moments and hours of our day that we can truly experience an intimate relationship with our Heavenly Father. Unfortunately, many of us give God only what is left over after we have wasted our time on earthly things.
We are so "busy" with the daily tasks of our lives – laundry, cooking, errands, raising children, caring for husbands, work, ministry (I'm sure we can all add tons more to this list!). We wonder, "How can I fit God into this?" Or "sounds great, but how do I handle Bible study on top of everything else"?
As you go through your days, prayerfully examine the motives behind why you spend time doing the things that you do. When evaluating any daily activity, ask yourself these questions: Am I doing this for selfish reasons, or Christ-honoring ones? Is this activity purely frivolous, or does it serve a higher purpose?
Here are some ways you can tell whether a task or activity truly has eternal value or not:
It causes you to draw closer to God or learn more about Him.

It builds meaningful relationships with people God has placed in your life.

It helps you bless or encourage others and assists you in sharing the love of Christ with them.

It helps you become better equipped for the things God has called you to do.

It leaves you peacefully refreshed instead of frustrated or distracted.

It bears "good fruit" instead of "bad fruit" in your life (see Galatians 5:19-26).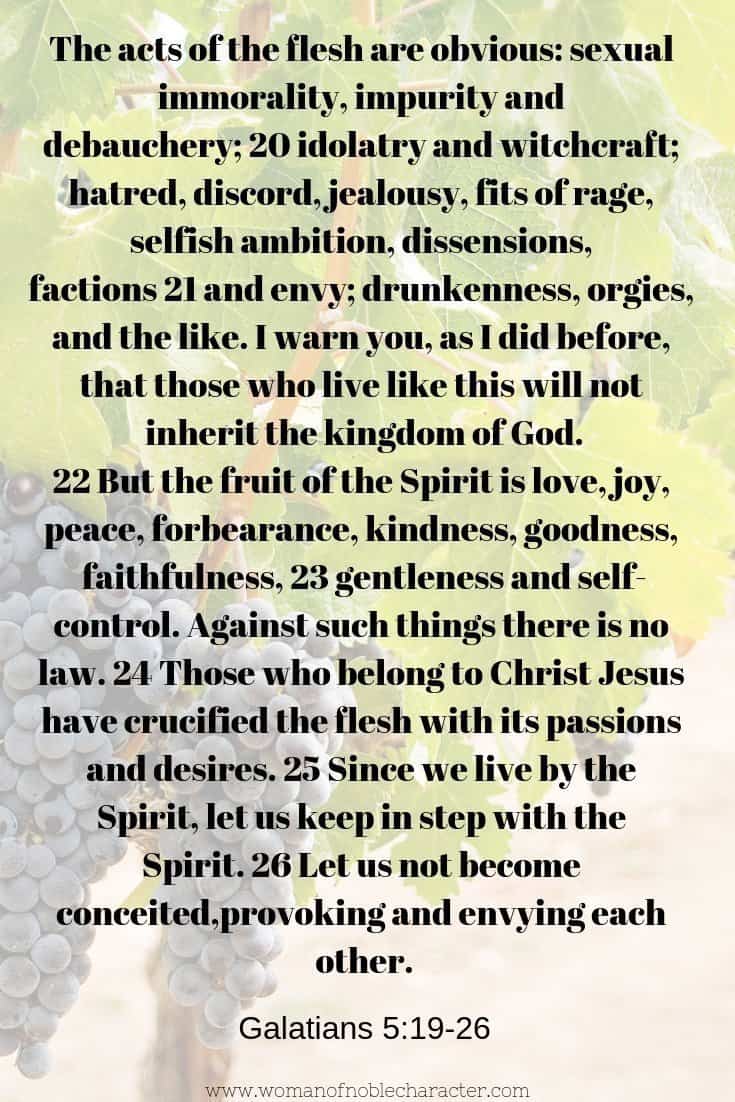 Just like journaling the food you eat when you are trying to lose weight or tracking your expenses for budgeting, it may help to keep track of how you spend your time and examine if each of these activities serves God's purpose for you or your earthly desires.
After you prayerfully examine how you are spending your time, consider where you can make changes. You may wish to incorporate some of my best time management tips below.
My Top Time Management Tips
Don't be a slave to your inbox. Check emails three or less times per day (say 9am, 1pm and 5pm)
Alternatively, you can keep lists by priority: High priority – must get this done today. Medium priority – must get this done this week or Low priority – get this done this month. Tackle your lists when you are at your peak – for me it is early morning.
Are you using your time in ways that are pleasing to God? Ask Him to shine a light on any areas that do not reflect His will for you.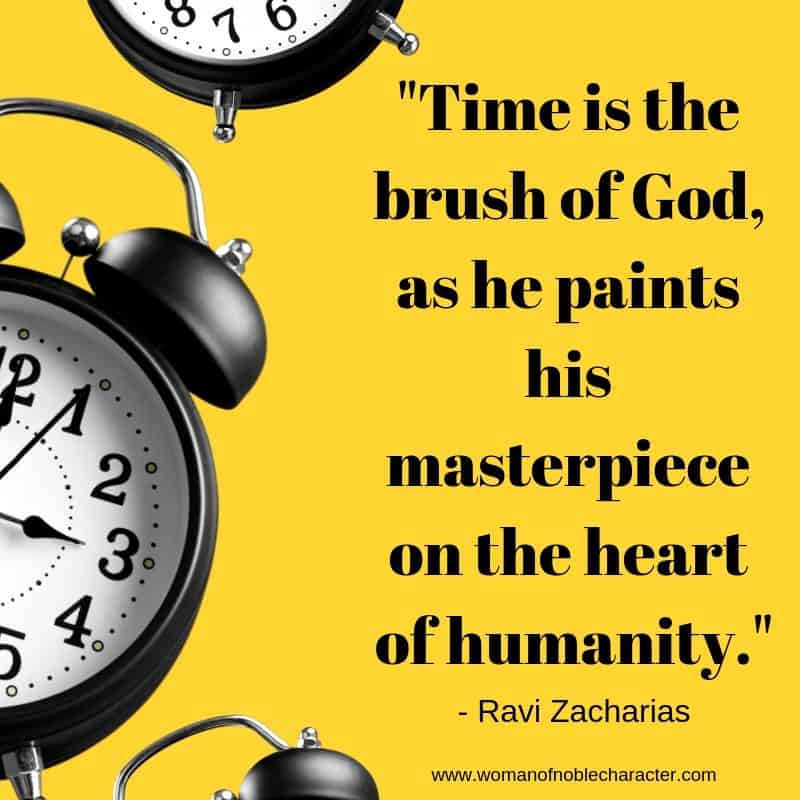 I'm super excited to have found the Ultimate Productivity Bundle and have already used many of the resources in it.
I am particularly excited about the Beyond Blessed Life Planner for Christian Women by Ana Willis and the Driven Women Grace Based Productivity for Christians by Phylicia Masonheimer. Both the planner and the course are chock-full of resources specific using the time that God blessed you with wisely.
I'm also loving the Life Management Binder. With colorful printables, helpful charts and checklists, you have everything you need to manage your home, your family and your life.
You can grab all of the above resources (just the three mentioned above are valued at $139!) for $37 but you also get tons more! Courses, a summit and hundreds of printables. Just use what appeals to you. It's an amazing value. You can grab yours here. There really is no better resource for time management for Christian women!
Do you stsruggle with being unproductive? Check out this post on the bread of idleness for tips on rocking your to-do list!
I'm praying for you!
Because of Him,
Sue