Verse Mapping: A Fun and Educational Way to Study God's Word
Exploring God's Word is one of the most rewarding ways to grow closer to Him. Verse mapping is one great way to understand Our Father, His attributes and His love for us. In Verse Mapping: Digging Deeper Into God's Word: Verse-by-Verse, is a verse mapping 101 and workbook where you'll learn the basics of verse mapping as well as some additional studies you can incorporate into your Bible study.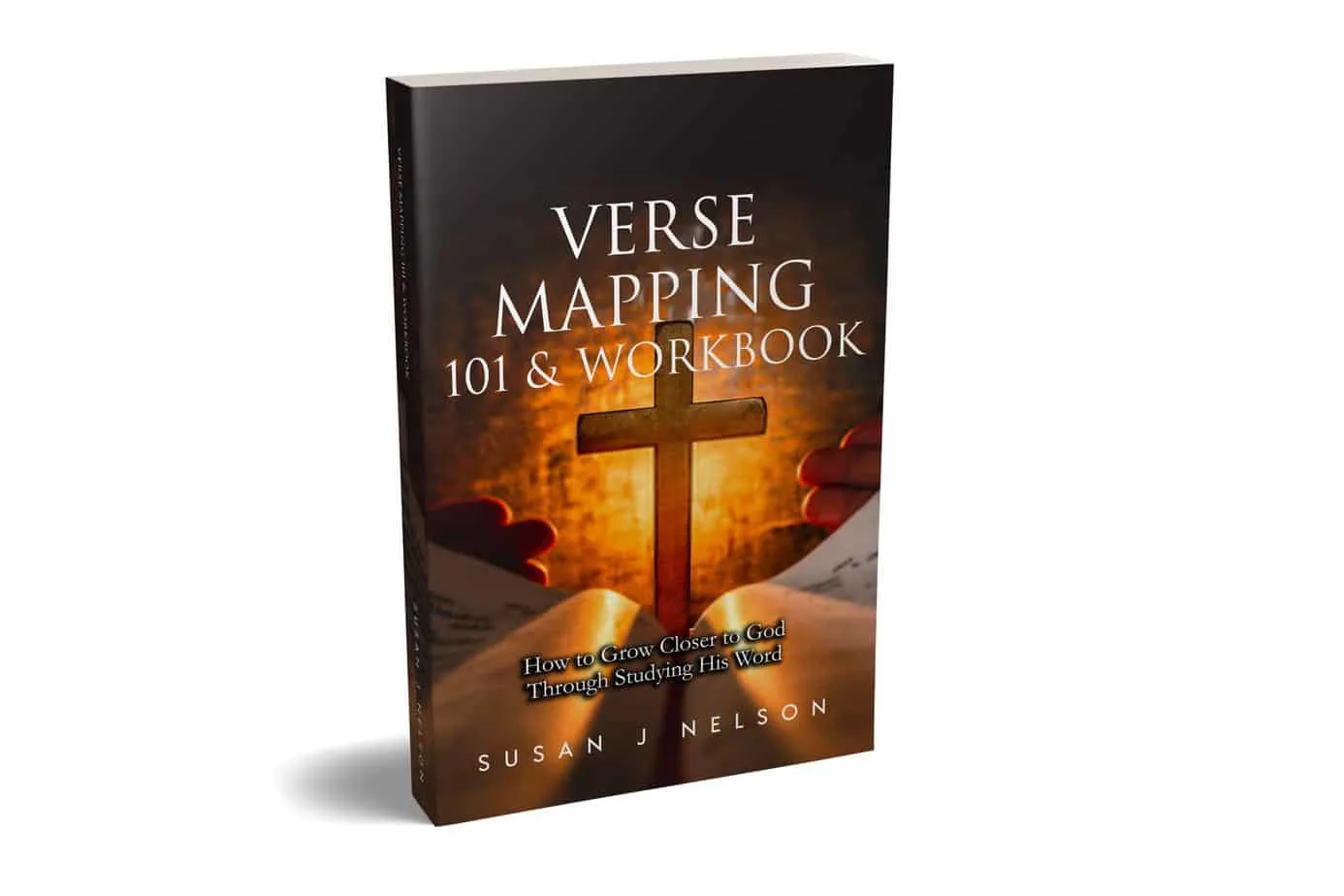 You'll need just three things to get started: The book – Verse Mapping: Digging Deeper Into God's Word Verse-by-Verse, a writing utensil and your Bible. If you wish, there are dozens of recommended online and printed resources for you to dig even deeper and truly wrap yourself in the Holy Word.
The book includes a section explaining what verse mapping is and how to do it. The remaining pages of the book provide workbook sheets for you to conduct your own verse mapping without needing a notebook or looseleaf paper. It's a great way to have everything in one place. Each verse mapping "worksheet" is actually five pages for you to dive in and explore your chosen verse in a meaningful way, including creatively.
The book is also available in ebook form, but you'll need to print off (or handwrite) the verse mapping worksheets, if you choose that version.
If you long to explore God's Word on a deeper level through verse mapping, but don't know where to begin, this primer is for you. With step-by-step instructions on how to verse map and over twenty blank worksheet sets for you to dive right in and explore scripture, this is a great study for beginners and experienced verse mapping students.
Are you ready to wrap yourself in scripture and learn more about our creator? You can find Verse Mapping: Digging Deeper Into God's Word Verse-by-Verse on Amazon.
For examples on verse mapping and how-to videos, consider one of my Bible study courses.
For more books by Susan J Nelson, see this page.
Here's what pre-readers have had to say about the book:
"I've always heard about verse mapping and wanted to try it, but was intimidated. This book made it so easy and having the worksheet pages right in the book was fantastic. I'm hooked now and already filling up my workbook" – Marybeth, Illinois

"The cover is what pulled me in, but the simple instructions and included worksheets made this book exactly what I've been looking for to start verse mapping. I totally recommend it" – Karina, California