This page/post may contain affiliate links. As an Amazon Associate, as well as an affiliate of other programs, this means if you purchase something using these links, I will receive a commission on qualifying purchases at no cost to you! For more detailed information, please visit our Affiliate Disclaimer page
Oh, the women of the Bible! We have scoundrels and harlots. We have unwed mothers and barren women. We have widows and career women. And, throughout each story, we have so much we can learn and apply to our lives today.
The stories may change. The settings may change. But, the promises of God remain true.
Studying women of the Bible, along with symbolism in the Bible, are two of my favorite Bible study topics.
Click on the image below to download a copy of the infographic on women of the Bible.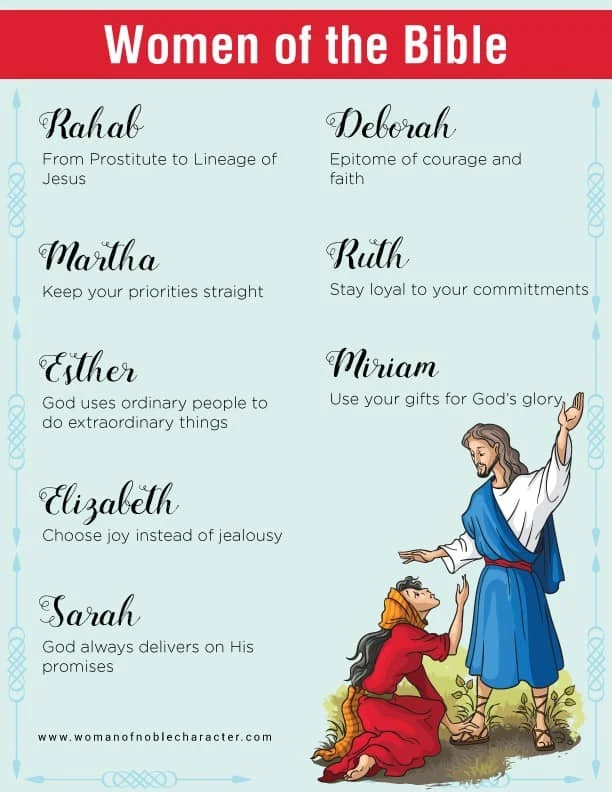 Let's look at some of the most prominent women in the Bible and briefly unpack the lessons we can learn from their lives.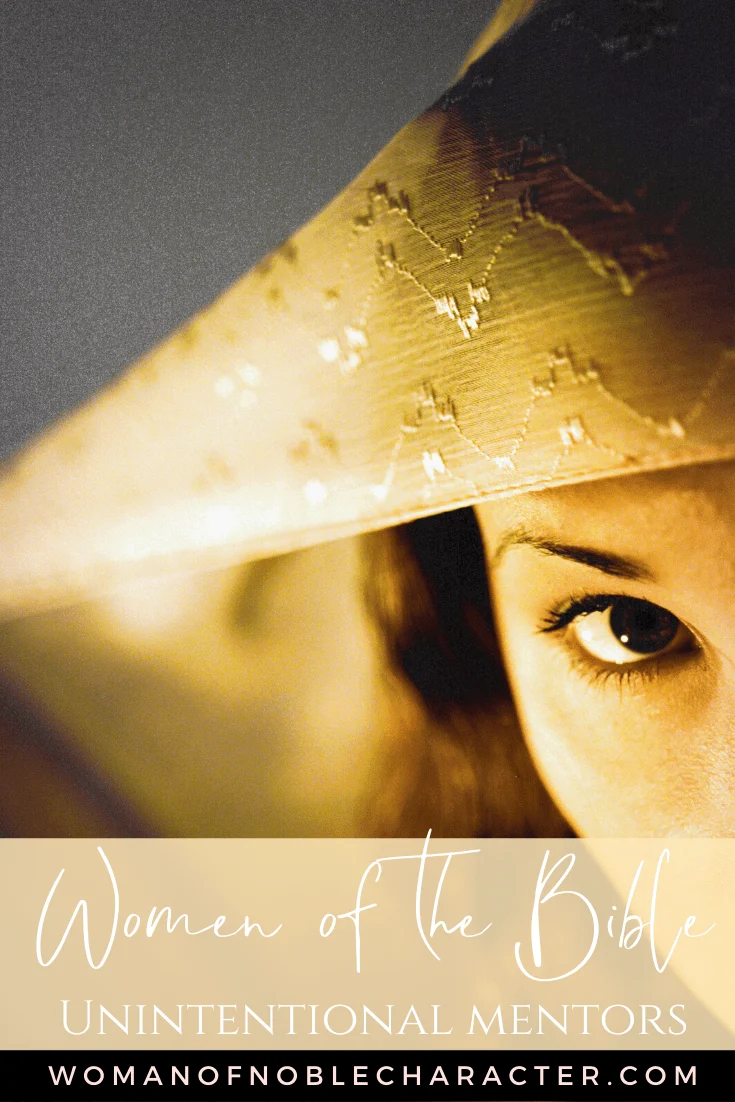 8 of the remarkable women in the Bible and the life lessons we can take from them - even today.
We've just shared the lives and lessons of eight incredible women of the Bible, but there are dozens more. Which of the women in the Bible do you most closely resonate with?
Is it Ruth and her unwavering commitment? Martha and her long to-do list? Elizabeth and her faith in God?
Tell me in the comments below, I'd love to hear from you.
Women of the Bible Study Resources
For women of the Bible devotions or further women of the Bible study, consider these recommended resources:
Women of the Bible Devotional
Have you read a great fiction or non-fiction book about women of the Bible? I'm always on the hunt for great Bible-based reading.
Because He Lives,
Sue