Have you ever sat down to work on a Bible journaling page to wash yourself in the Word of God and thought "I wish I could draw _________" or "I wish I had the perfect die cut for this" or even "I just don't have the time to create what I have in my mind". My Bible journaling printable pack is your answer to all of those wishes!
Bible Journaling Printable Pack
With over twenty full-color printables including names of God, faith-based words (redeemed, pursued, chosen, etc.) relationships (Father, Daughter, Son, etc.), phrases (pray without ceasing, rejoice always, etc.) gorgeous images (animals, weather, flowers, hearts) and other elements such as watercolor backgrounds and brackets.
Here's just a sample of what is included in the pack: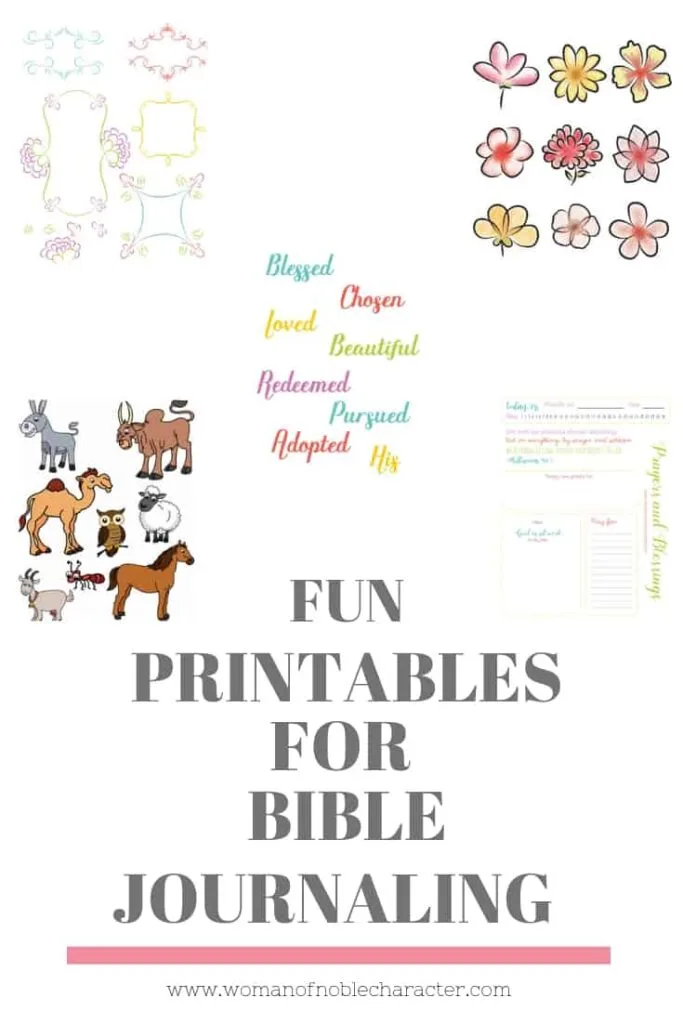 You'll have everything you need to create beautiful Bible journaling pages with ease.
You can even use these printables in your war binder, scrapbooking or other creative hobbies.
For just $7, you'll receive nearly two dozen printables for creative worship!
Here's what a few have said about the printable pack:

"I love the whole pack but the animals and words were my favorite! They are just perfect for when I don't want to try to hand letter in my Bible" – Lori R

"That's a lot of printables and so much variety for the price!" – Kendra P
Ready to grab your own Bible journaling printable pack? Click below to purchase and get started creating in your Bible today!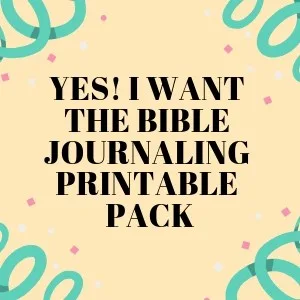 Not ready to buy? Try out my printables with the free Fruit of the Spirit Bible Journaling printables.