This page/post may contain affiliate links. As an Amazon Associate, as well as an affiliate of other programs, this means if you purchase something using these links, I will receive a commission on qualifying purchases at no cost to you! For more detailed information, please visit our Affiliate Disclaimer page
God created women to do such amazing things. We are strong, we are smart, we are wise and we are kind and considerate. God gave us the ability to be able to have children growing inside of us, and for us to have the strength to give birth and feed our children with the nutrients that they need. We are designed to do such incredible things, especially once we become moms to our little ones.
God blessed us with our children. He knows everything about us: past, present and future, and has given us these amazing gifts of life to be part of our lives, our families. This has been His Will for us. He created us with this purpose on Earth, to be the mother of our children. How honorable is that?!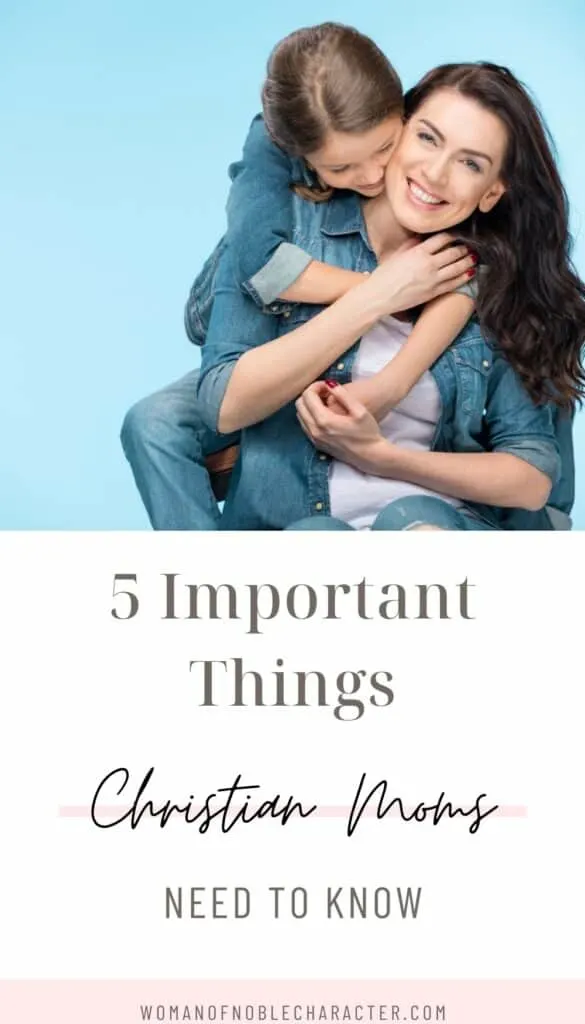 But here's the thing…being a mom isn't easy. It is HARD WORK.
Some days are better than others, and sometimes we have moments that are hard for us to pull ourselves out of. This is where God comes in. He knows us; He knows our hearts. His grace and mercy is sufficient for all. God gives us the strength that we need to endure. His grace is enough.
Being a Christian mom is not easy. Oftentimes, we may get labeled or have certain stereotypes given to us in society. We shouldn't be worrying about any of that, though. All we should be focusing on is our walk with Christ.
There are certain struggles, though, that many Christian moms face, and I want to address these struggles today, to reassure you that these are things that you simply need to let go of:
Christian Moms Have The Perfect Children
There is this assumption that because we are Christian and we are moms we automatically have or should have the perfect children. This is far from the truth. We struggle as moms, just like anyone else would, and our children aren't born perfect, or become perfect in this world. You shouldn't concern yourselves with creating the perfect children, but rather, focus on leading your children to our perfect Creator.
Christian Moms Always Have The Answer
Do people really think that because we are Christian that we have it all good? That we have our lives all sorted out and things are just 'fine and dandy'? No. This is simply inaccurate. We are all sinners, just like everyone else in this world. The difference, though, is that we believe in Jesus Christ as Our Lord and Savior. We believe in everything that He has done for us. His grace and mercy, and forgiveness continuously flow into our lives and comforts us, especially when we need it the most.
We don't always have the answer, but you know who does? God. There is a manual for us that we can read and abide by here on Earth. It even has important information in terms of how to raise your children. It's called the Bible. God isn't going to leave you on your own. He will help you and provide for you. If you are struggling to find the right answer to your problems, then turn to God. Pray to Him, read His Word, and trust in Him completely to guide you through it all.
Christian Moms Don't Face Any Struggles
This goes back to the first and second points that I made. We don't have the perfect children, and we don't always have the answer. We struggle in motherhood just like anyone else would. Being a Christian mom has its struggles in of itself. We are faced with spiritual warfare and other hardships and trials in this world. We are fighting a much greater battle than anyone else could ever imagine.
Put on the armor of God and stay in prayer. Let God help you through your struggles, hardships, and trials. Don't let any other mom or person make you feel as though you should be this perfect mom who never has any difficulties raising their children. I have said it before, and I will say it again… being a mom is HARD WORK.
Christian Moms "Have It Together"
Who said that we have it all together? Because so many mothers, even Christian moms, can face postpartum depression, anxiety, stress, hardships, and so on once they become a mom. Not everyone is going to have it together.
There is this stigma that Christians shouldn't have any kind of mental health issues because we have God, so we needn't worry. The problem with this is that others will assume that you, therefore, need to be perfect and that your struggles and mental hardships are invalid.
Noah was a drunk. Martha worried. Elijah was moody. Thomas struggled with doubt. Jonah was afraid and ran away from God.
When you read the Bible and understand it for yourself, you will know that God doesn't call the qualified. He qualifies the called. He uses broken people to share the good news. If this wasn't the case, then we wouldn't have the Bible to read.
So if you are struggling with any kind of mental issues, or finding it hard to keep it together, then definitely talk to someone about it, pray to God, read your Bible, and seek the help and support that you need from your network.
Christian Moms Love Spending Every Single Minute With Their Children
Did you know that it's okay not to want to enjoy spending every waking moment with your children? Especially if you have a lot of struggles in motherhood, or anything else that is going on in your life. We will always be there for our children and raise them right in The Lord, but we will also have moments when we need time to ourselves. We won't always have good days filled with joy. We can take breaks. We can enjoy time away from our children, especially as a Christian mom.
Self-care is important, especially for moms. You cannot fill an empty cup from another.
Children also need to learn to be independent and enjoy their own company when playing. So, no, not every single Christian mom is going to love every single minute of being with their children.
I really hope that these points I have mentioned here will encourage you today. Being a Christian mom has its ups and downs, but the beauty behind all of this is our faith in God. We love Him because He first loved us. He blessed us with these children that we have in our lives, and we need to let go of believing in these stigmas that are pinned upon us. Focus on God; focus on things above. Put Him first, and the rest will follow suit.
Did you know that Woman of Noble Character has a shop? Yes! And we have an awesome array of printables including matching games and 30 days of prayer for kids plus more! Check it out here or by clicking the image below.


Enjoy motherhood!
God Bless,
Sacha
When you don't agree on parenting, see this post for great tips.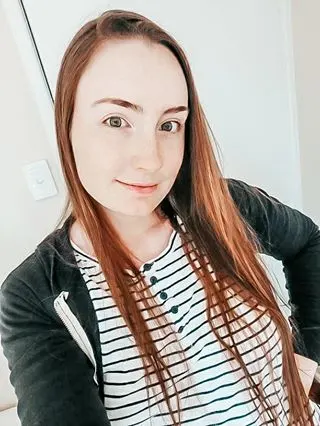 Hi, my name is Sacha and I am the owner/creator of Clothed With Dignity. My blog encourages women to be strong, honorable and faithful to God. I have a free resources library that you can gain access to, as well as a small Christian apparel store that encourages people to wear their faith.
You can also find Sacha on:

Instagram