Four Key Steps to Unlocking Your Faith
This page/post may contain affiliate links.  As an Amazon Associate, as well as an affiliate of other programs, this means if you purchase something using these links, I will receive a commission on qualifying purchases at no cost to you! For more detailed information, please visit our Affiliate Disclaimer page
Four Key Steps to Unlocking Your Faith
Guest Post By Tashauna T. Lane
Have you ever been at a place in your life where you felt like every time you tried to fix something, it made it worse? For example, one of the best decisions I made was joining the military. After years of pondering and praying about what direction I should take and for the betterment of my family, I made the tough decision to get out. Unfortunately, my timing couldn't have been worse.
At the time the country was in a bit of a recession and the state that I lived in was hit hard. During those dry times when you must make decisions that not only affect your life but, directly impacts the lives of others, it can make the situation that much harder.
By being in a dry place I was afraid to even trust my own judgment when it came to making decisions. I felt like I had to ask two or three people within my inner circle before I would even act on an idea. Not only had I found myself in a very dry place, my faith was starting to waver.
Most times my journal entries looked something like this, "Never thought my life would be like this… it seems as if the struggle is getting harder and not easier. I don't know why I'm hurt and overwhelmed. I just want the situation to turn around. I hate living in fear. Fear of losing everything, fear of never reaching my goals. I have no solution to the problems… every time I try to fix it, it makes it worse. What do I do now? What's my end game? How do I fix it?"
""True, he struck the rock and water gushed out, streams flowing abundantly, but can he also give us bread? Can he supply meat for his people?" When the Lord heard them, he was furious; his fire broke out against Jacob, and his wrath rose against Israel, for they did not believe in God or trust in deliverance. Yet he gave a command to the skies above and opened the doors of the heavens; he rained down manna for the people to eat, he gave them the grain of heaven." Psalm 78:20-24
Other times it looked like this, "Heavenly Father, I can feel your love strengthening me. Your love is everlasting. When I need to be held, your there. When I need a shoulder to lean on, your there. Father, I know you will never leave me nor forsake me and I will just continue to pray that your will, will be done in my life. Houses built on a sandy foundation can never withstand the storms of life. But a house built on the ROCK is unshakeable and unmovable. I pray you continue to give me the strength to fight this battle. Lord God, your words are embedded in my heart and I will put on the whole armor of God and fight. Pain produces power!"
"Blessed is the one who perseveres under trial because, having stood the test, that person will receive the crown of life that the Lord has promised to those who love him." James 1:12
See the difference?
In one entry even though I had prayed about the situation, I started to doubt if it was going to be fixed and started trying to fix it in my own strength (Which didn't work out too well for me). I had become desperate and in my desperation, I began to allow fear and doubt to block my faith.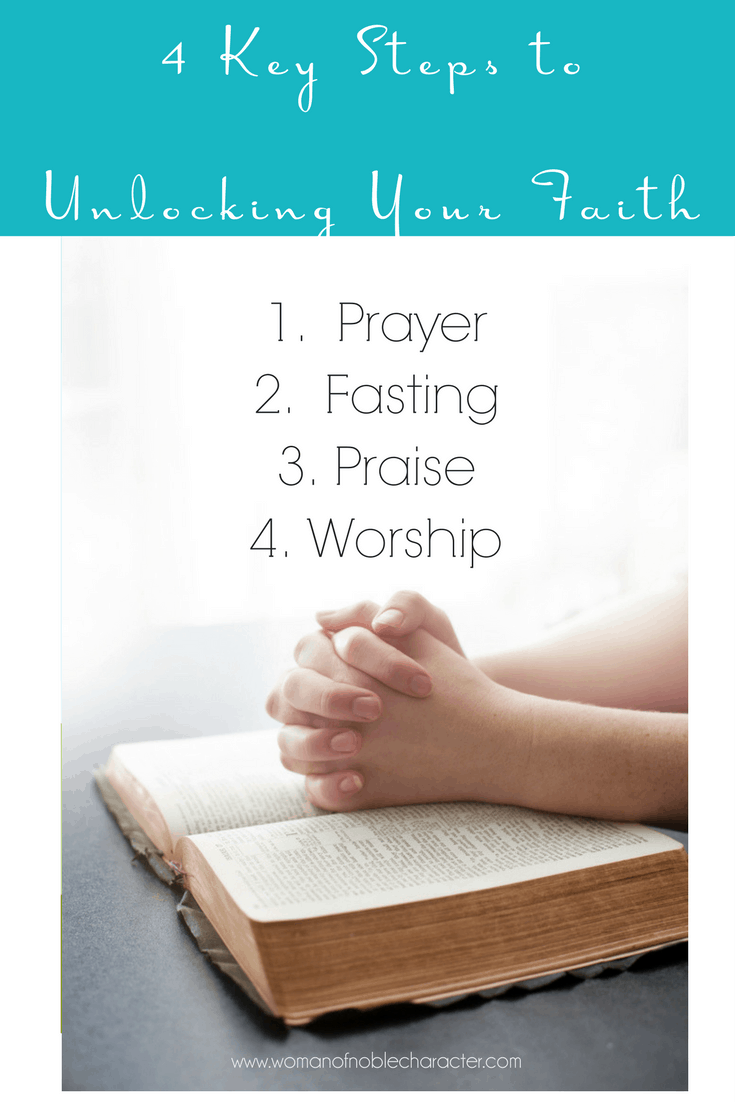 In the second entry, although it was the same level of desperation, I allowed my faith to take over. I stopped trying to place my hand on everything and learned how to activate my faith by using the four key steps below.
Prayer – Intimate time of communication with God
"But when you pray, go into your room and shut the door to pray to your Father who is in secret. And your Father who sees in secret will reward you. "And when you pray do not heap in empty phrases like the Gentiles do, for they think that they will be heard for their many words. Do not be like them, for your Father knows what you need before you ask him. Matthew 6:6-8
Fasting – Breaks strongholds
"Even now," says the Lord, "Turn and come to Me with all your heart [in genuine repentance]. With fasting and weeping and mourning [until every barrier is removed and the broken fellowship is restored]; Joel 2:12
Praise – Expresses our gratitude to God
And now we thank you, our God, and praise your glorious name. 1 Chronicles 29:13
Worship – Gives honor to God
And Moses quickly bowed his head toward the earth and worshipped. Exodus 34:8
During times of struggle or while we are operating in dry places we often feel powerless. We feel like we have no direction and we view this season as a season where nothing grows. This season is quite the opposite, our perception is off and we must start viewing things by using our spiritual eyes not our physical ones. Great civilizations have flourished in desert or dry places, we must unlock and then activate our faith, to start flourishing as well.
"Trust in the Lord with all your heart and lean not to your own understanding; in all your ways submit to him, and he will make your paths straight." Proverbs 3:5-6
To learn more about the types of fasting mentioned above, see our previous post HERE.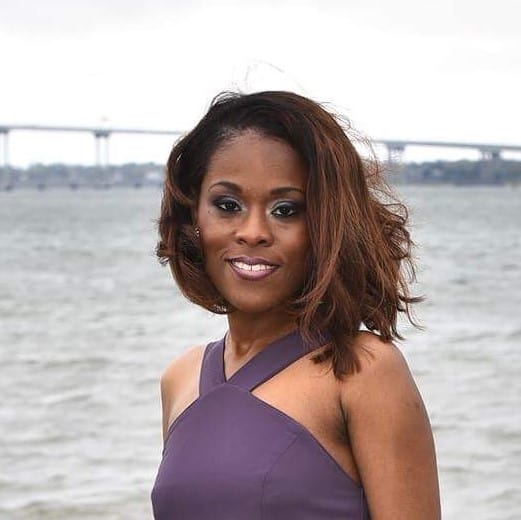 Tashauna T. Lane
Knocked Down – But Not Out! (www.knockeddownbutnotout.com)
Tashauna T. Lane, is a mother of two, a coach, consultant and a blogger; whose aspiration in life is to enable women who have been knocked down by life rid themselves of the lack mindset. She writes at www.knockeddownbutnotout.com.To connect with Tashauna, you can find her on Instagram @Knockeddown_butnotout or on Facebook @KnockedDownButNotOut11