This page/post may contain affiliate links. As an Amazon Associate, as well as an affiliate of other programs, this means if you purchase something using these links, I will receive a commission on qualifying purchases at no cost to you! For more detailed information, please visit our Affiliate Disclaimer page

Free Resources for Hand Lettering
Hand Lettering is not just beautiful, but a relaxing way to add pizzazz to your Bible or art journal. Although, I am an artist, hand lettering does not come easily to me. If you want to learn about hand lettering (including calligraphy, which is similar but distinctively different), I have compiled a huge set of free resources for hand lettering including free courses, free worksheets and the best pens for hand lettering.
Free Courses on Hand Lettering
Skillshare has a huge collection of lettering courses – many of them free (or you can access them with a free month long trial). Here are some of my favorites: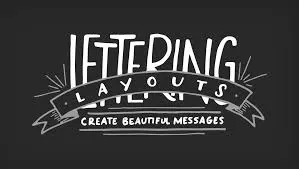 If you've ever struggled with which lettering styles to pair in a layout, how many of them to pair, how to integrate design elements, text weight and scale, this class has you covered.
Learn and understand the importance of the fundamental knowledge of hand lettering. Discover how designer, Andrea Campos, taught herself hand lettering, answers questions she had when she started and how she launched her project, Type_Stuff. In this 50 minute class, you will learn the most basic techniques and tips every hand letterer should know. If you've ever wondered how to even start with hand lettering, this class will answer your questions.

In this class, we'll create our own waterbrush lettered greeting cards using ink or watercolors. We'll go over lettering techniques for forming letters with the waterbrush, creating typographic watercolor blends and finding your own waterbrush lettering style. At the end of this class, you'll be able to create your own custom lettered greeting card and walk away with a unique skillset that you'll be able to use on your own projects well into the future.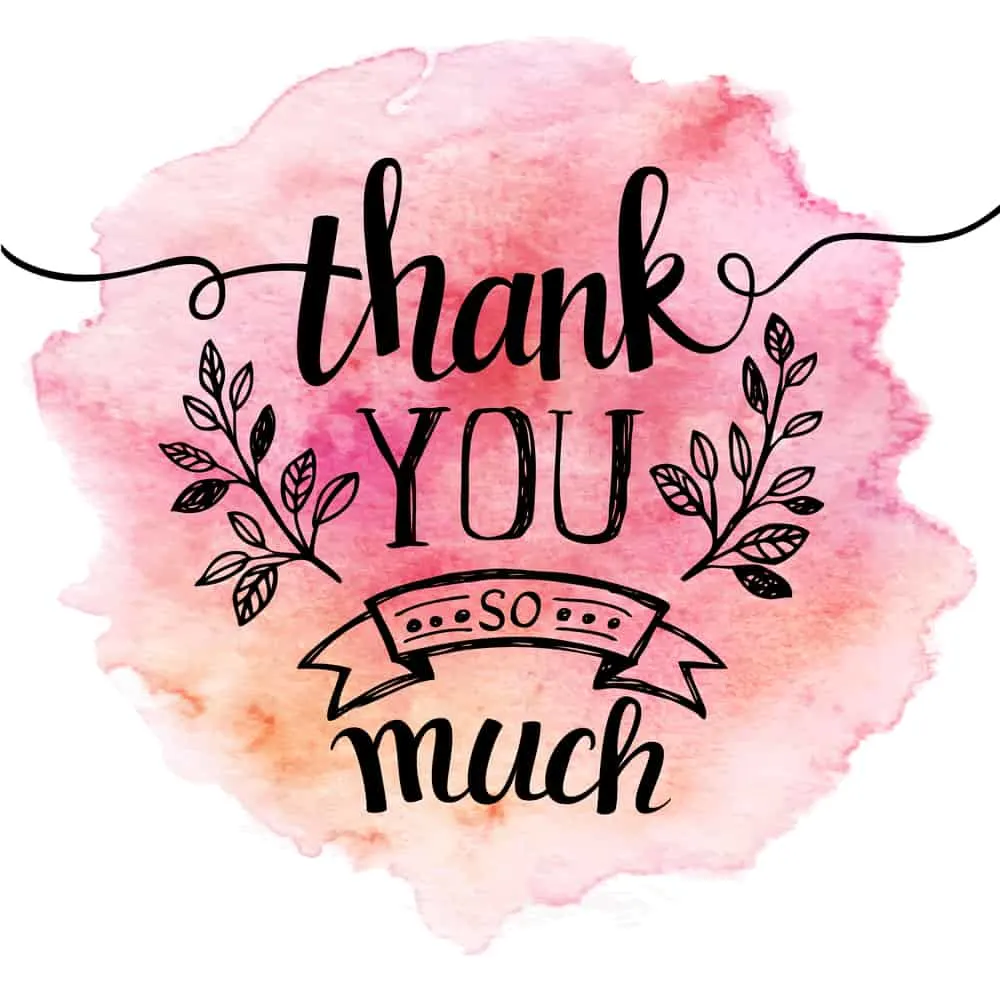 Berliner Letterer and Designer Martina Flor will introduce you to the Art of Lettering and will teach you the principles behind letter design as well as effective techniques to think, sketch and create a lettering piece from scratch.
Curious about calligraphy? Join Paperfinger founder Bryn Chernoff for a warm and inviting introductory class on the tools, techniques, and best practices to transform your handwriting into beautiful calligraphy script!
Learn the basics of hand lettering with the popular online workshop that's inspired more than 35,000 Skillshare students! Lettering artist Mary Kate McDevitt covers everything beginners need to draw, ink, and transform handwriting into artful drawings.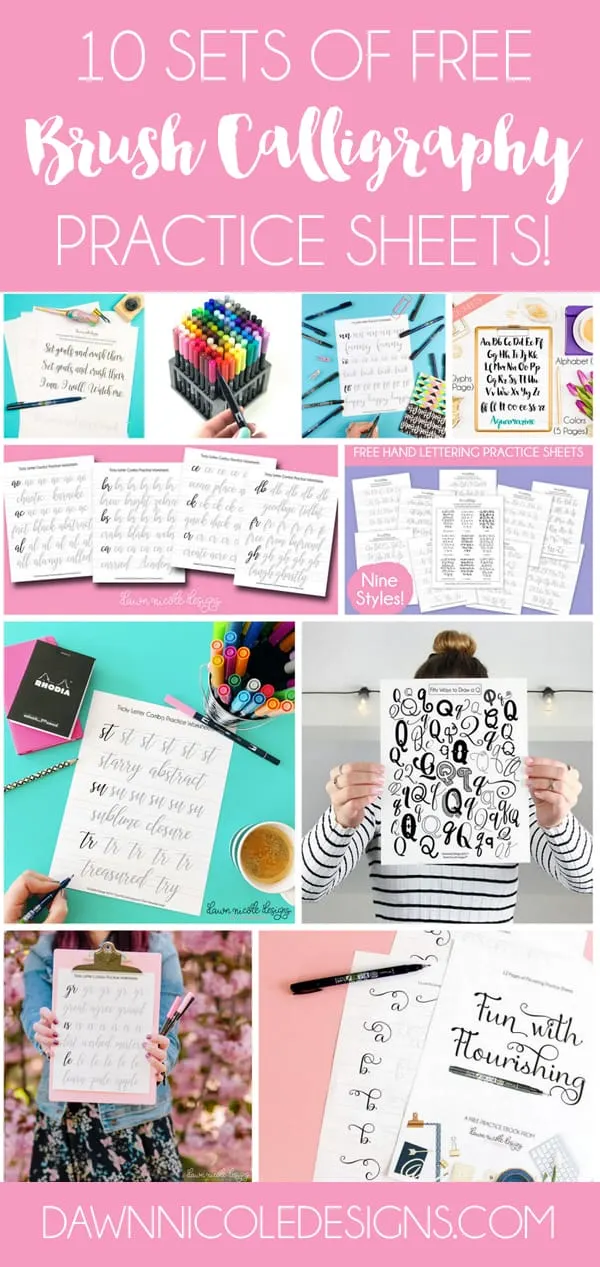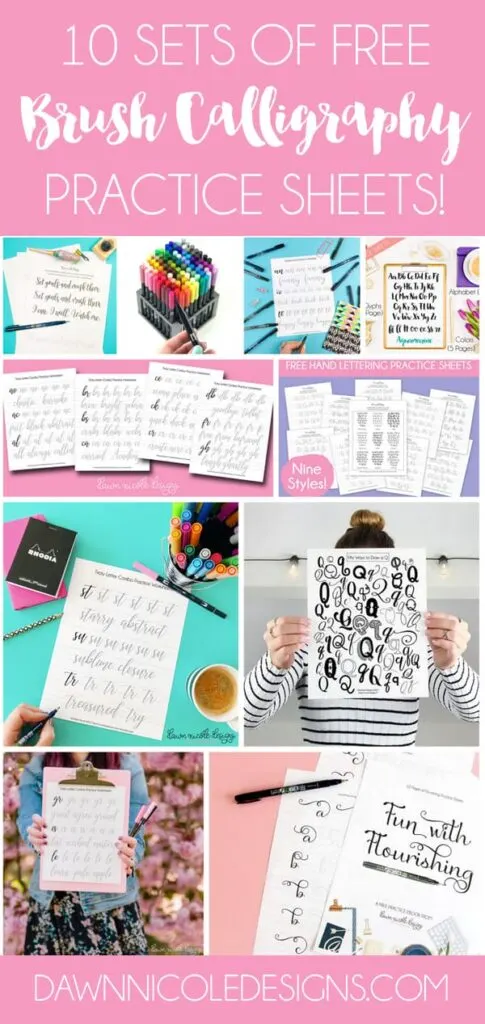 Other Free Hand Lettering Courses
Even more free resources for hand lettering. These courses will inspire you and instruct you on how to create beautiful hand lettering for your Bible or art journal.
While not an actual course, I love this site for the amazing brush lettering practice sheets, tips and guidance. Great for practicing your hand lettering techniques for Bible journaling or other creative endeavors. There are even video tutorials on the site which are so helpful!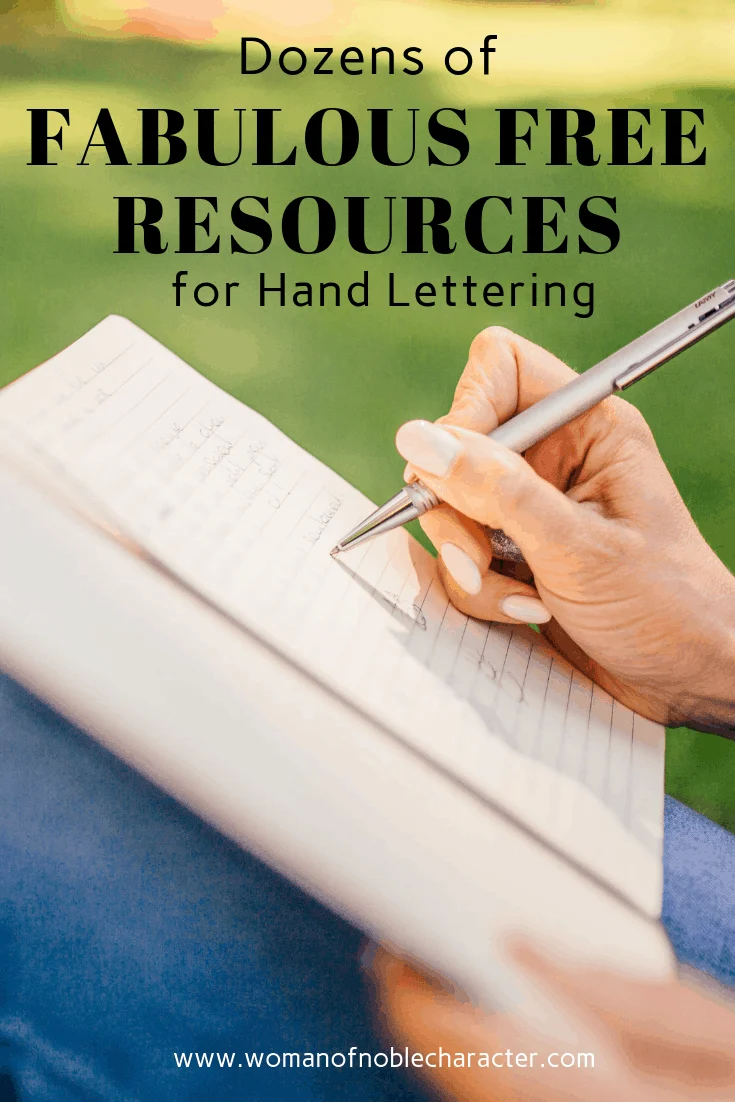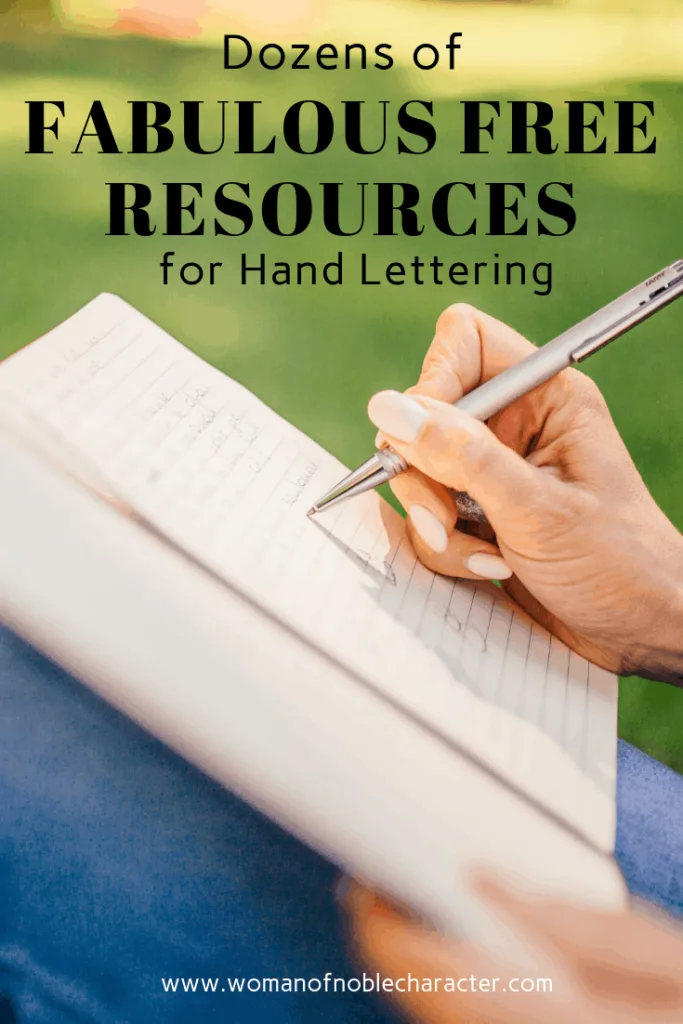 Learning Faux Calligraphy is a great starting point for your lettering journey! Even if you already have experience, these lessons will reinforce the fundamentals of letterforms and shading. We will take you step-by-step through lowercase and capital letters with bonus worksheets on punctuation and numbers. After completing the course, you will have a solid foundation of faux calligraphy.
We've helped hundreds of students just like you transform into confident lettering artists. You can do it too, promise. We were beginners just a few years ago so we completely understand the struggles of starting. The course was designed with those obstacles in mind!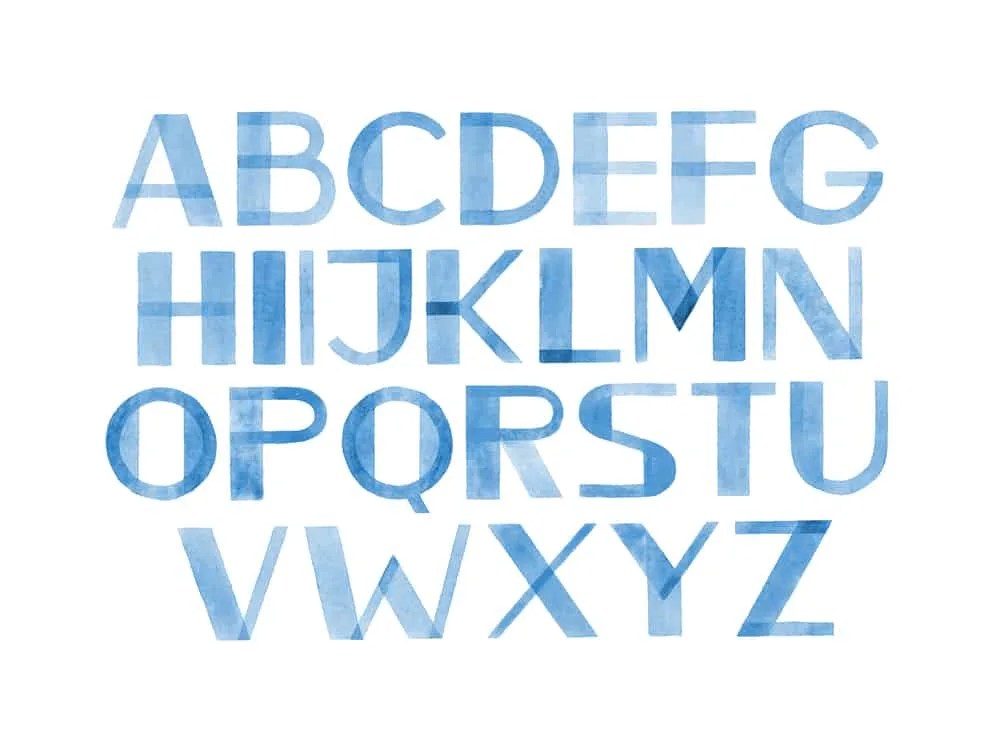 From the same instructors as Simple to Spectacular.
Flourishing is tricky, but it doesn't have to be. Sign up to learn all of the basics of flourishing so you can flourish like a boss! (email required to sign up)
Join 500+ others in the Brush Basics Booster challenge and master the basics of brush calligraphy! With video lessons, workbooks & cheatsheets— Brush BB will help you master the basics so you have the FUNdamentals to create gorgeous work!
Free Hand Lettering Resources
Dozens of fabulous free resources for hand lettering practice, learning and more.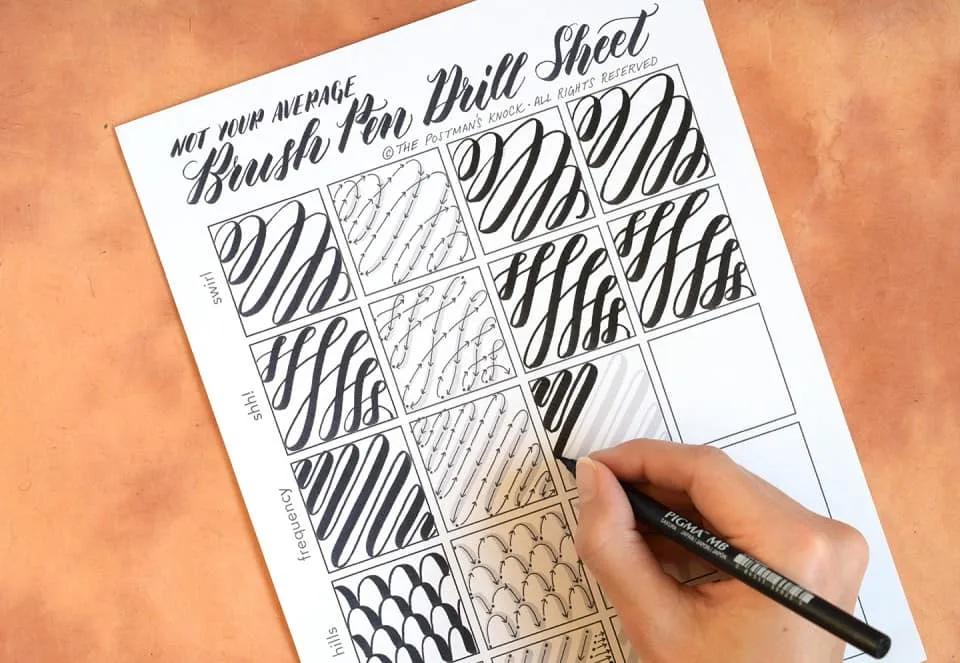 One of my favorite free resources for hand lettering! Whether you're a brush pen novice or a seasoned pro, you'll benefit from this drills worksheet! In it, you'll find engaging exercises like "Hills" and "Frequency" to help you regulate your brush pen pressure exertion and master writing motions. Feel free to print out the drills sheet as many times as you need to; it's meant to be filled out more than once!
My Favorite Hand Lettering Supplies
While you can hand letter with nearly any writing implement, these pens below will give you professional looking results and turn your Bible journaling hand lettering into works of art! While they aren't free resources for hand lettering, they will help you up your lettering game.
Tombow Dual Brush Pens
Pentel Arts Pocket Brush Pen
Tombow Fudenosuke Brush Pen (Soft & Hard Tip)
Ecoline Liquid Watercolor Brush Pen
Sharpie Stained Fabric Markers
Are you reading to dig into these free resources for hand lettering? Which course or resources are you ready to try first?
Want to learn more about Bible Art Journaling? Check out this post.
Because of Him,
Sue