This page/post may contain affiliate links. As an Amazon Associate, as well as an affiliate of other programs, this means if you purchase something using these links, I will receive a commission on qualifying purchases at no cost to you! For more detailed information, please visit our Affiliate Disclaimer page
Join me as I welcome Patty H Scott to the blog this week as she writes about Moving From Anger to Gentleness in Motherhood.
It took me years to talk openly about anger. I grew up in a home where my parents didn't exhibit self-control. Their fear and lack of parenting tools led them to lash out verbally and physically on a regular (and unpredictable) basis. As a child, I avoided emotional minefields by being as good as I could be. I tried to keep my parents' anger at bay by doing my utmost to please them.
My longing for approval carried into the rest of my life. I was a top student. I shyly watched others seem to navigate relationships with ease. No one (not even me) knew the capacity I had to be explosive until my dad passed away in my pre-teen years.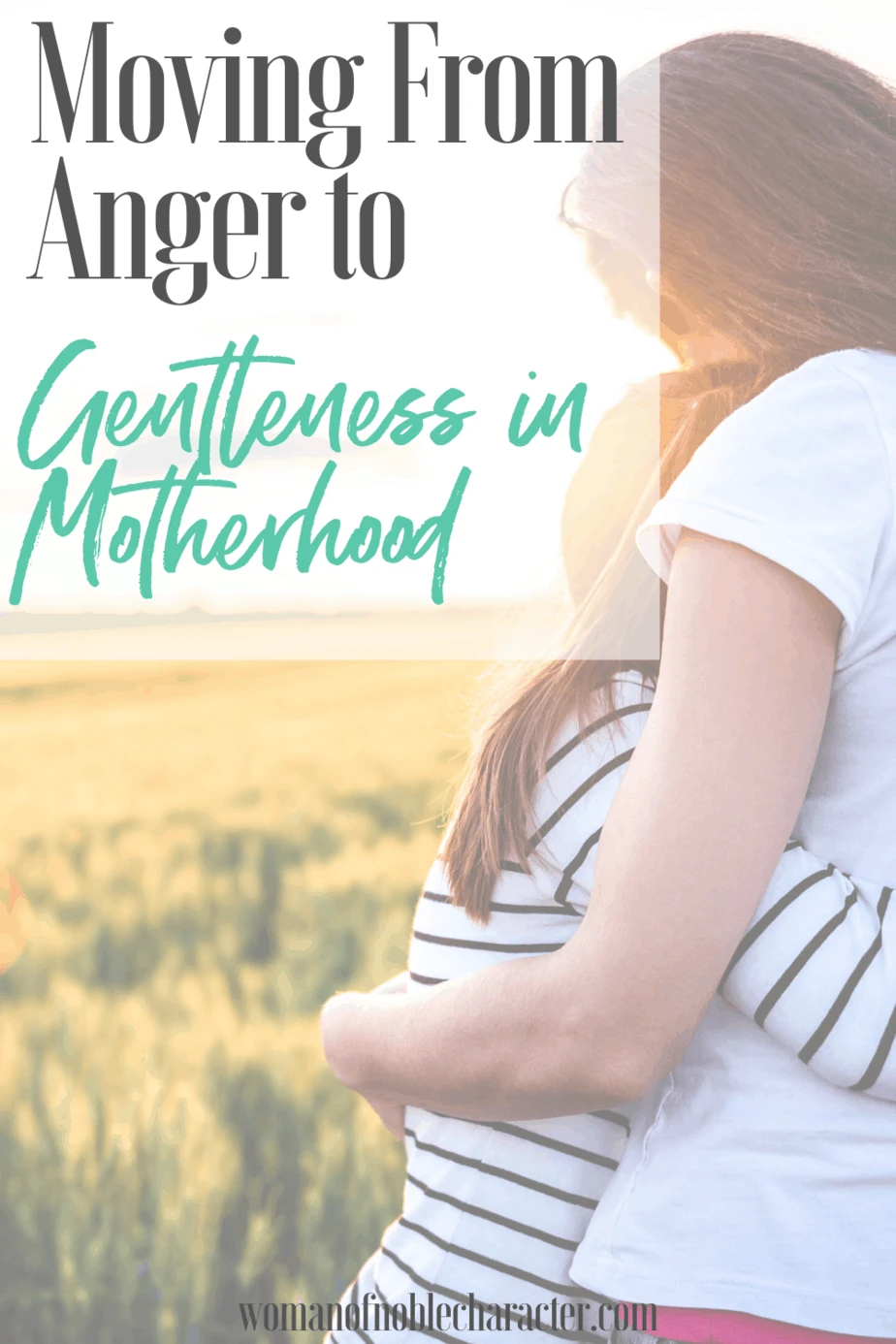 A Habit of Anger
My mom and stepdad got the brunt of my outbursts. I did not like being told by him what to do. No one could fill the vacancy my dad had left when he died. I didn't want anyone trying. My hormones were raging; we moved towns; my mom and I were at odds. I had a ball of emotions like so many entangled necklaces knotted up within me.
As I went on into my early adulthood, I threw myself into activities and behaviors that numbed my emotions. Success in work, running marathons, and drinking too much all became ways I pushed down feelings of worthlessness, fear, and anger.
Returning to Jesus Begins the Healing Journey
Then I found Jesus again. My boyfriend and I were engaged, and we took some friends up on their invitation to go to church with them. I started attending a beautiful bible study. My shepherd – the God I had come to know outside my family home as a child – had never left me. He patiently came when my heart was soft. I began learning to let His love in. My rage and self-hatred started to diminish.
I became a mom about five years after my return to God and the church. I never gave it a direct thought, but I knew I didn't want to parent like my parents. Yes, I wanted to be creative, spend time in nature, and cook with my kids. These were all blessings I wanted to carry on from my childhood to my children. I certainly didn't want to perpetuate a legacy of hurtful anger.
The Deep Secret of Anger in Motherhood
We started parenthood in a very unconventional way. We brought our foster daughter in right after our first son was born. Simultaneously we relocated to a new city. Life was a whirlwind, parenting a four-year-old with deep needs and emotional baggage while trying to nurture an infant. My edges were stretched, and I found myself struggling to be calm in response to her constant demands and mood swings.
She left a year after she came to us (returned to live with her mom and grandma). My son entered the toddler stage and his burgeoning strong will started to sprout. By the time he was two, he refused naps, and threw down tantrums to beat the best of them. I found myself exasperated. I raised my voice and sometimes spanked in anger.
There aren't words to express the remorse, regret, and shame I felt whenever I lost my temper at my son. Yes, he was strong and pushed my limits. Still, I was an adult, and he was my precious child. Our family life was not characterized by my angry outbursts. We had far more calm and loving times than we did struggles and anger, but when I did get upset, I didn't handle it well. Not only did I struggle with my reactions, I also kept them a deep, dark secret. If other moms knew, they would judge me. I couldn't afford that rejection, so I pressed on alone trying on my own effort to extinguish the fires in my spirit before they consumed everything I loved.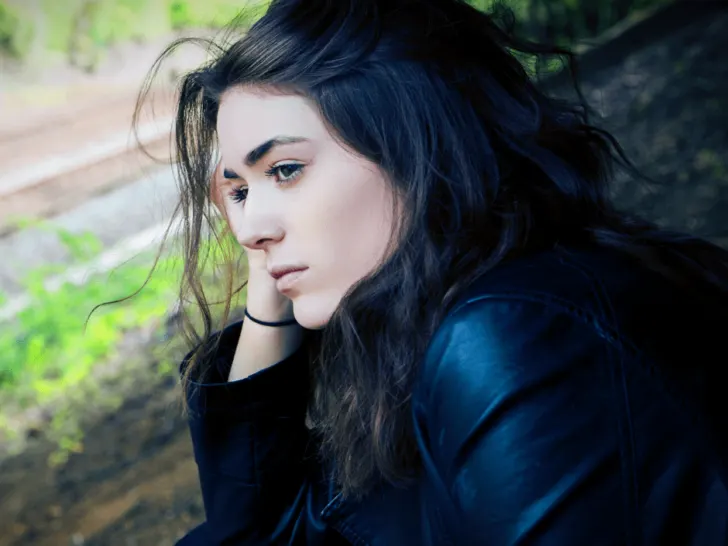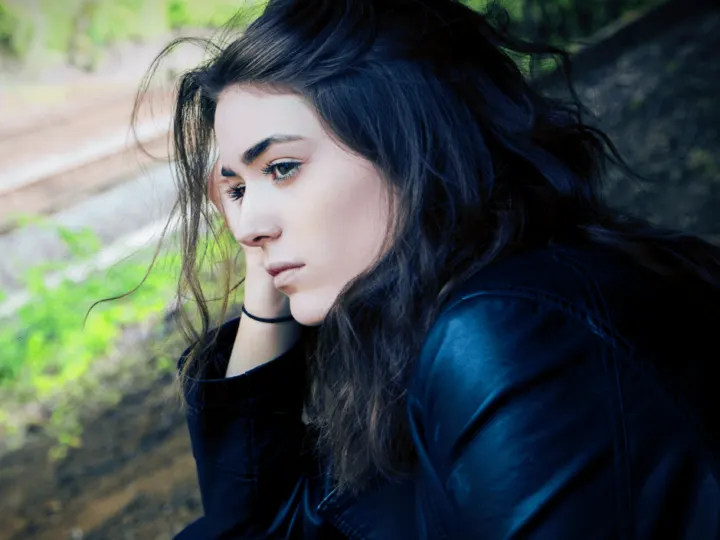 Finding a Way Out of Anger into Gentleness
My dear mentor provided me a safe haven. She and I had been walking together with Jesus since the first year of my marriage. She mothered me into the faith and gave me a place to unload my heart. It was with her that I finally found a place to share my heart and my habits of yelling at my son when I was at my wits end. She lives over two hours from our home, so I had to go to quite a few lengths to get to her regularly. My dear friend, Amy, took my son once a week for the day so I could meet with my mentor. During that time, I would share about what was going on. My mentor would send me home with work to do – journaling, praying, processing. My husband took our son out on the weekends so I could spend time alone. We spent ten weeks doing this deep work. I was serious about getting over and through my pattern of sinning in my anger.
The work we did bore fruit. I became gentler over time. My process has been a jagged road forward. I didn't let go of old responses to fear and anger overnight. I have backslid at times. Overall, though, I have lived up to the verse God gave me one day: "Let your gentleness be evident to all, for the Lord is near."
The Nearness and Love of God Helps Us Cultivate Gentleness
He is near. His nearness means I'm not in charge; I don't have to prove myself; I am fully loved. I can turn to Him when I feel frazzled, frightened, or full of rage. He will give me Himself and His Spirit when I do.
People who know me today would not ever imagine me yelling at my children. That's God. He takes something broken and builds beauty. When we bring what is dark into the light, He meets us there with His love and healing.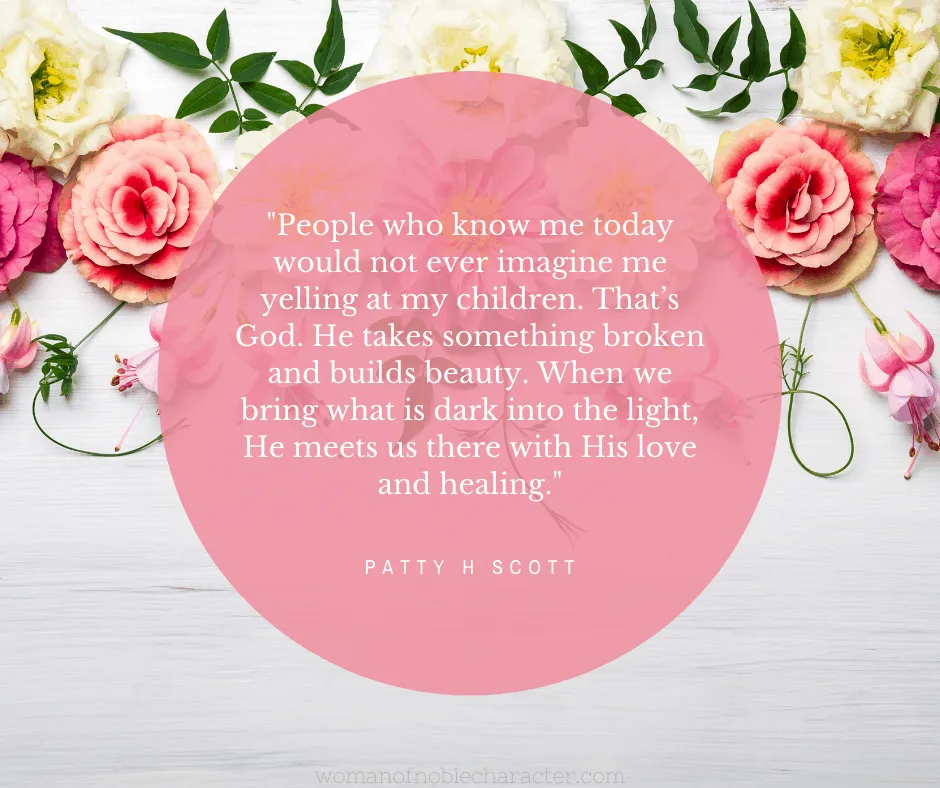 If you struggle with anger in your motherhood, I would encourage you to share your experiences and challenges with a friend. Allow someone you trust (someone who will not shame you) into your life in this area. Focus on God's love and provision. God doesn't have condemnation for you in Jesus – only an invitation to grow into His love and grace. Ask Him to lead you into increased gentleness. He will do it.
Did you know that Woman of Noble Character has a shop? Yes! And we have an awesome array of printables including matching games and 30 days of prayer for kids plus more! Check it out here or by clicking the image below.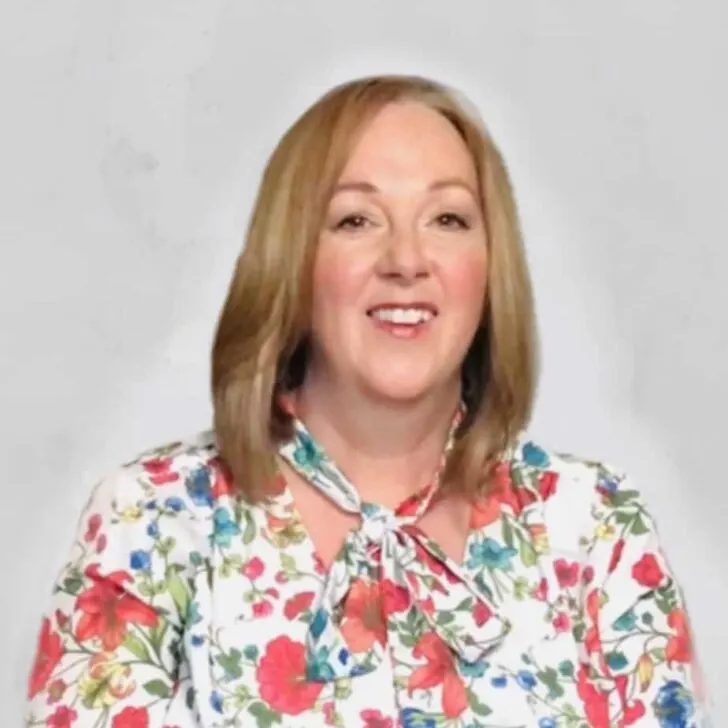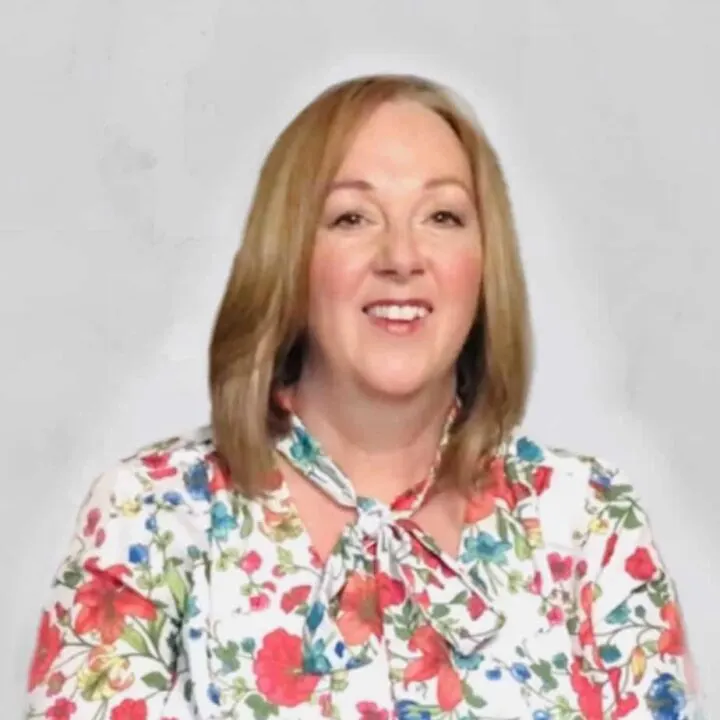 About Patty H Scott
Patty writes and speaks to encourage your heart, to share effective and transparent parenting tips, and to equip you with time management solutions tailored for you as a mom. Her writing is conversational and approachable. She shares from the heart to the heart. Patty and her husband have two boys ages 11 and 18. Patty loves coffee dates with friends, ministering to women, escaping into a good book, kayaking on the ocean, and taking spontaneous road trips. Her home and table are an intentional place of welcome.