This page/post may contain affiliate links. As an Amazon Associate, as well as an affiliate of other programs, this means if you purchase something using these links, I will receive a commission on qualifying purchases at no cost to you! For more detailed information, please visit our Affiliate Disclaimer page
I believe that God has invested so many talents and gifts inside each of us that we cannot begin to fathom all of them. But, somewhere along the way, we may have forgotten how much God has purposed for us to do. In fact, God may have placed a dream in our hearts, but we quickly become dismissive of the dreams. Do these statements sound familiar?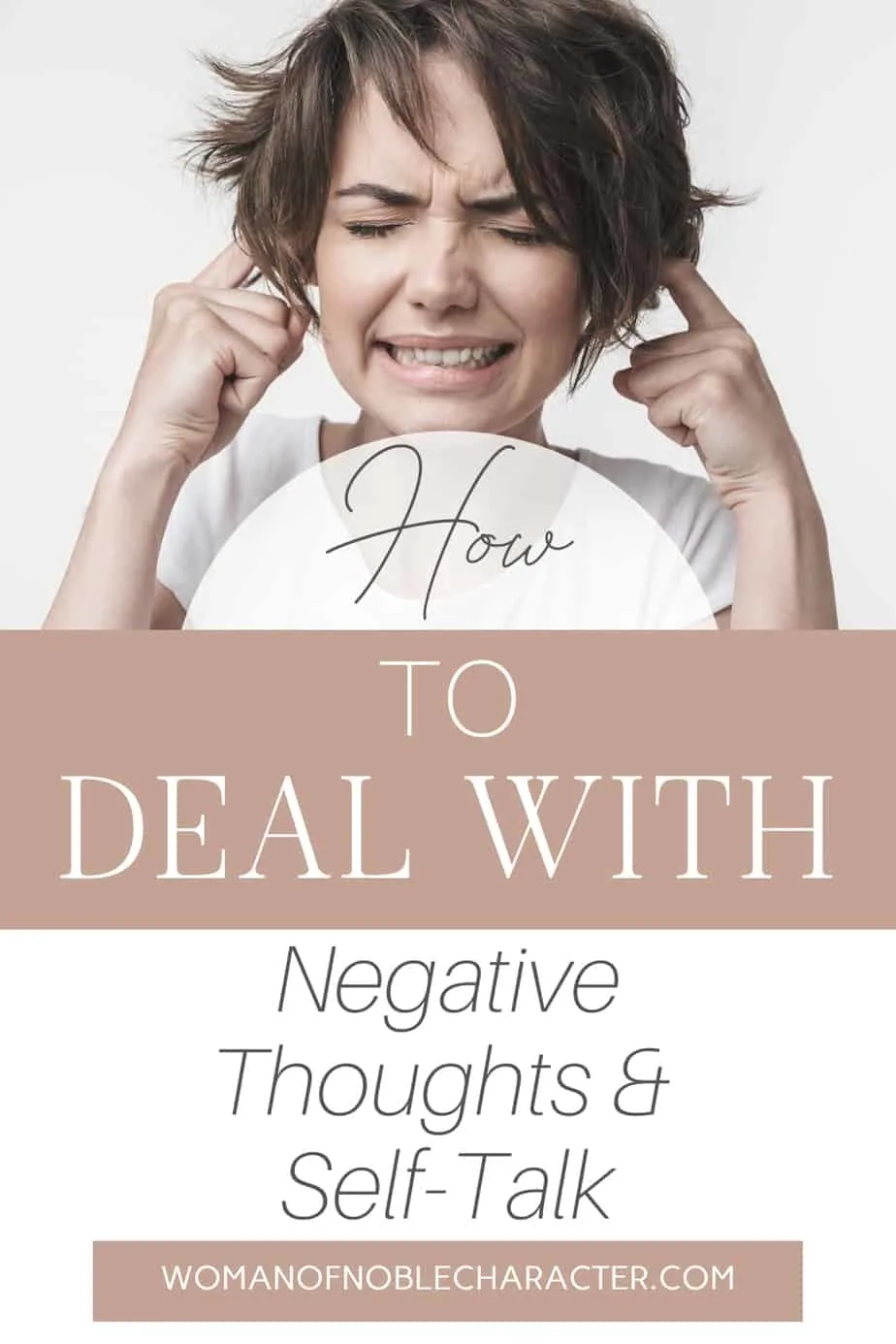 I am not qualified to do this.
This can never happen.
I will not be able to pull it off.
I just do not feel like I'm good enough.
These types of statements are not just empty words and can become harmful to you. Before you know it, negative thoughts and words can get out of control. If you hold onto negative opinions about yourself and start believing in them, you will be stifled in your spiritual growth and un-synced with the calling God has on your life.
FREEDOM FROM NEGATIVE THOUGHTS AND SELF-TALK
Even as a Pastor's wife, I have had my struggles with negative thoughts and self-talk. Yet, I desire to do the work that God has called me to do. So, I knew it was important to learn how to fight effectively against the negativity in order to bring glory to God's Kingdom.
Satan is profoundly serious about his job of trying to steal, kill and destroy. One of Satan's greatest tactics is to get you to be consumed with negative thoughts and self-talk. But we are more than conquerors through Christ Jesus. And we can overcome the thoughts and whispers that the enemy Satan throws at us.
Here are 5 simple strategies for fighting back and reclaiming your thoughts and words.
#1 Pray
How often do you go to your parents for sound advice? They seem to know how to make us feel much better about life circumstances. God, our Father, is no different. His care and advice are even better than what our earthly parents can provide.
When we struggle with negative thoughts and feelings, we must be willing to communicate with God. You also want the communication with God to be consistent. 1 Thessalonians 5:17 tells us that we should always be praying. This lets us know that we are to be in conversation with God throughout our day and evening. Sometimes your prayers may be short and sweet, while other prayer times will be intimate sessions with our Creator.
If you have trouble praying aloud, consider writing your prayers down. And, if you do not know where to start, consider beginning with the Lord's Prayer (Matthew 6:9-13).
#2 Do Not Live in the Past
There may have been mistakes in your life, that you may wish to wipe away. Satan can start reminding you of your past hang-ups, which can lead to negative thoughts and self-talk. Sometimes, we may find that our family and friends even like to bring up our previous sinful actions.
In 2 Corinthians 5:17, the Bible says that we are a new creation through Jesus Christ. And, God is always ready to forgive us for our past transgressions. He does not desire for us to live in condemnation. We are made free and righteous through Jesus Christ.
If you have a hard time of letting your past go, rely on His strength today. Begin to give yourself credit for your progress. If you have a moved just one step in a better direction, that it is still an accomplishment and deserves some positive praise.
Lastly, you can use your past as a testimony. What better way to overcome the negative thoughts and words than by owning up to your past and using it to show Jesus' saving power.
#3 Stay Centered on Christ
There are circumstances and tragedies that can rock or even destroy the strongest foundations. This could include but not limited to a passing of a loved one, health crisis, job loss, or relationship break-up. You can find yourself grappling with negativity as you deal with a new normal. These life events may change your title or your plans, but it does not change who you are.
First and foremost, you are a child of God. We must understand that God found us precious enough to send his son Jesus to die on the cross (John 3:16). This means we are of a "royal priesthood" and cut from a different cloth (1 Peter 2:9). Secondly, God has and always will have a plan for us (Jeremiah 29:11).
In Matthew 6:25-34, Jesus explains that we have nothing to worry about, because we belong to God. After Peter, Jesus' disciple, began to walk on water, Matthew 14:30 (NIV) says that "But when he saw the wind, he was afraid and, beginning to sink, cried out, 'Lord, save me!'."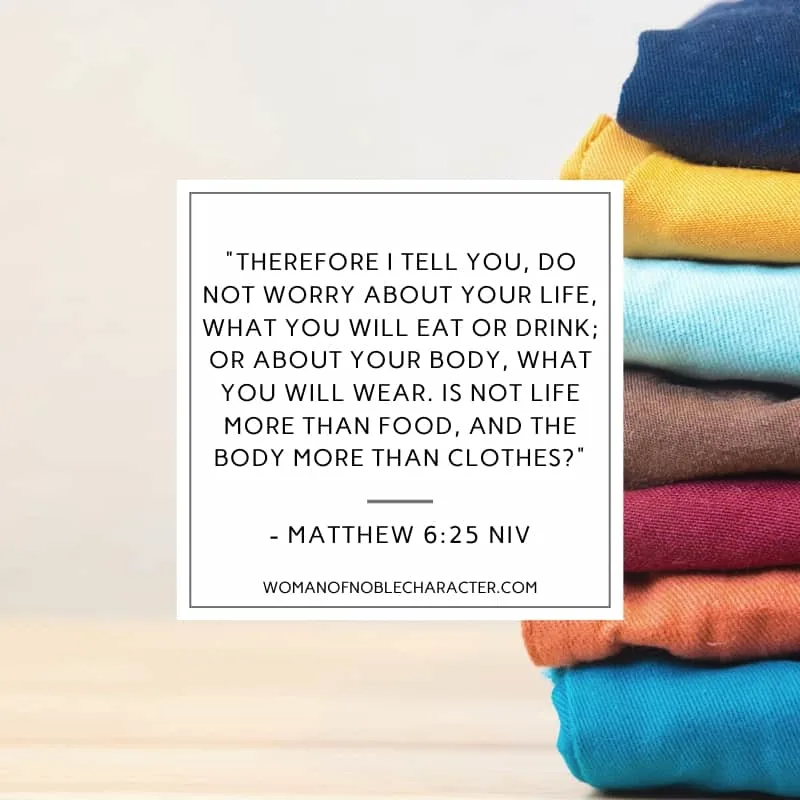 At that moment, Peter saw life coming at him and lost focus on Jesus. The world around us can change, but we must keep our eyes on Jesus.
If you feel embattled by negative thoughts and words frequently, you might also consider taking some time for self-reflection. Identify where the thought maybe coming from. If the source is not Godly, it may be time to put some distance between you and the source.
#4 Surround Yourself with the Word of God
It is so easy to become distracted in our world and consumed with the busyness of our lives. So, we want to ensure that we have daily contact with God's Word. If you have not done so already be sure to carve out some time for just you and God. The beginning or end of your day are great places to start having time with the Lord. Choose a setting that minimizes distractions. Some people have also found it helpful to create spaces such as prayer rooms or resources like a bible study basket for their quiet time.
You can also incorporate faith reminders in your everyday living. This simply means to place items with Bible verses or faith-based affirmations around you. For instance, try writing one of your favorite Bible verses on a post-it note and place it on your bathroom mirror.
Your physical environment may also need inspiration from nature. It is hard to entertain negative thoughts when you are staring at the beauty of God's creation.
You should also ensure that you have people in your life, who are spiritually sound and encouraging. Whether it is online or in-person, a good ministry group can help with your spiritual growth. Regular attendance at church services and conferences is another way to keep yourself surrounded by God's Word.
#5 – Get Back Up
The truth is there will just be moments, where Satan's devices lead to negative opinions about yourself. Hey may get the best of you sometimes, but always resolve to get back up and fight. We do not have to stay down or defeated. In fact, 2 Timothy 1:7 tells us that God does not want us to be controlled by a fearful spirit.
This scripture also tells us that God provides some mighty tools to fight back with: power, love and a sound mind. Did you catch that? We have a mind that is sound – stable, strong, solid. Despite what Satan would like for you to believe, your thoughts and words are to be shaped by God. And he gives us the power to overcome negative thinking and talking.
Time and again, God also tells us to not be discouraged and to take courage. Why? Because God always has our backs. So, even when it feels like you cannot get back up reach out to him.
Time and again, God also tells us to not be discouraged and to take courage. Why? Because God always has our backs. So, even when it feels like you cannot get back up reach out to him.
Isaiah 41:10 says that God will hold us up with his victorious right hand. You already have the victory, because you are a child of the Most High! If you remember that your fight is fixed, it can help with your comeback over negative thoughts and self-talk.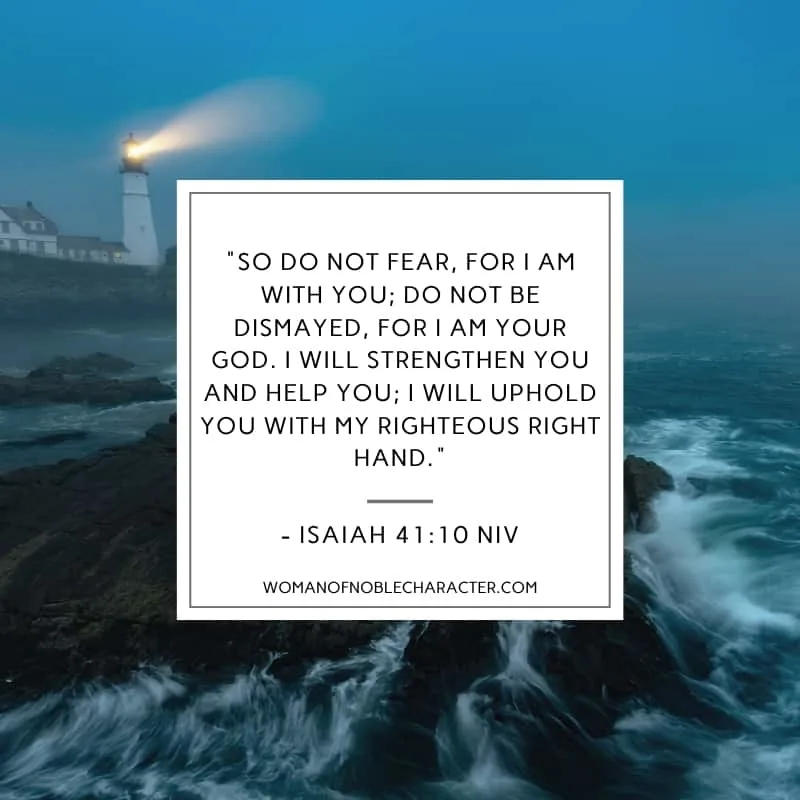 Overcoming Negative Opinions is Possible
I hope you can use these five tips to help you gain freedom from negative thoughts. It does not mean you will never have to face a negative thought or word again. But you can use these strategies to conquer them. The dreams and tasks that God needs for you to accomplish are too big to be locked down by negative thinking and talking.
Bio of Shannon Duke, Guest Writer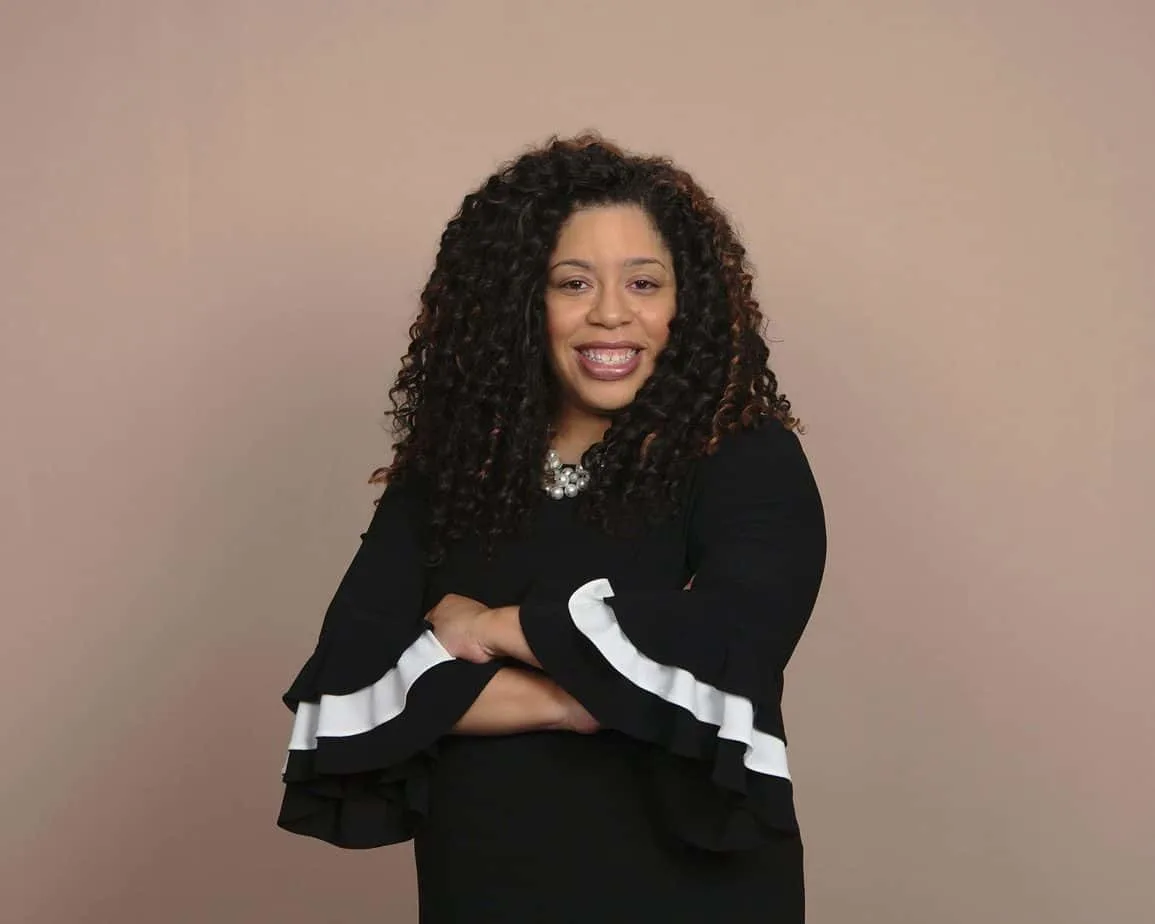 Shannon Duke is the blogger behind Saving Shannon, where she provides tools and encouragement for women to grow their faith, overcome negative emotions and achieve their goals. She is also a Pastor's Wife, mom to a rambunctious toddler, and a woman trying to lean into God more every day. Her new 10 day devotional Mind Games addresses how to use God's Word to overcome negative thoughts and self-talk.