This page/post may contain affiliate links. As an Amazon Associate, as well as an affiliate of other programs, this means if you purchase something using these links, I will receive a commission on qualifying purchases at no cost to you! For more detailed information, please visit our Affiliate Disclaimer page
I have an obsession. I have a huge collection of Bibles in various translations and types (study Bibles, key word Bibles, etc.), but I had never added a KJV Bible to my collection until now. Lifeay, the publishers of this gorgeous Bible, generously sent me three Bibles for review: 1 Study Bible, 1 Trade Bible, 1 KJV Bible for Kids.
I have to say that these Bibles are beautifully printed and produced. Let me introduce you to some of the features in each of these Bibles.
Keep reading to learn how to win a KJV Bible by Lifeway/Holman for yourself!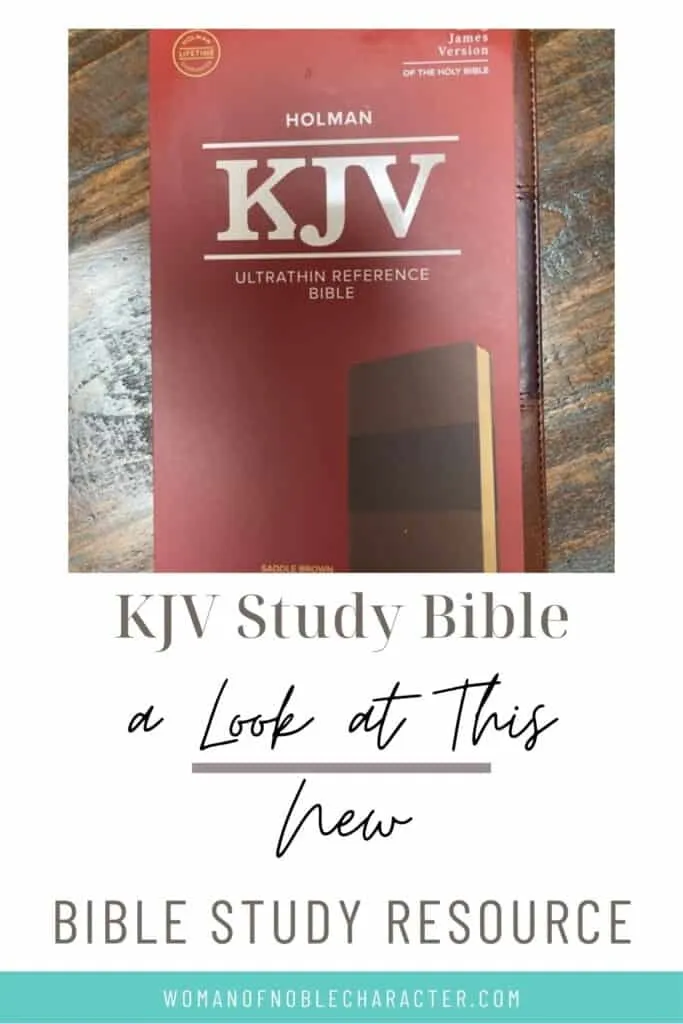 KJV Study Bible
The Holman KJV Study Bible is fully illustrated and designed to help you know and apply God's Word.
I love using a study Bible to help me more fully understand the context of what I am reading. This KJV Study Bible will be great for me to cross-reference with other study Bibles in diferent translations.
This Bible features the authorized version of the King James translation (KJV) and keeps the beauty and majesty of Scripture primary on every page. The Holman KJV Study Bible includes an award-winning array of study resources including over 16,000 study notes—each presented on the same page as the verses it refers to.
Whether you're preparing for future Bible studies or daily readings, this study Bible for men and women is an ideal resource for lifelong discipleship.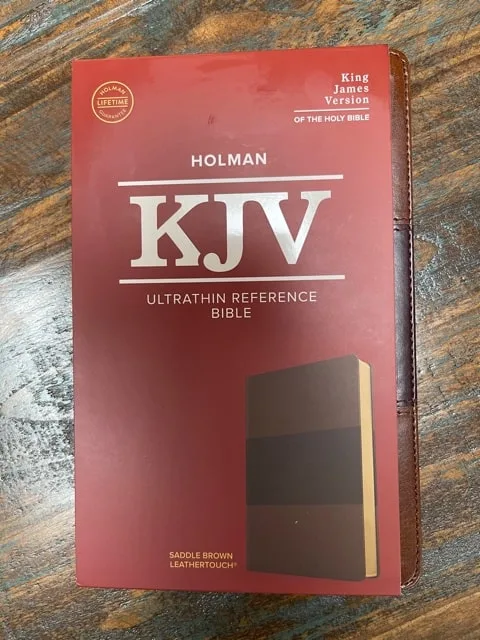 Features include:
·Introductions and outlines for each book, including background information, theological themes, and insights into the unique contribution of each book (one of my favorite features!)
·High-quality smyth-sewn binding that allows the pages to lay open for easy reading and studying
·Easy-to-read layout with two columns of text, 9-point type size, words of Christ in red, page edge cross-references, and three columns of study notes (I can actually read it without squinting or straining my eyes!)
Full-color visuals to help you see the structure and context of Scripture come alive, including 123 photographs, 58 maps, 19 illustrations/reconstructions, 19 charts, and 60 timelines
·20 full-length articles on practical and theological issues, including the origin and transmission of the Bible
·Concordance and "King's English" glossary of terms and 17th-century expressions
·One-year and three-year Bible reading plans The KJV Study Bible features the authorized version of the King James translation (KJV).
For over 400 years, the King James Version has been the trusted translation for millions of Bible readers, capturing the majesty of God's Word and shaping the worship of generations.
KJV Ultrathin Reference Bible
The KJV Ultrathin Reference Bible is easy-to-carry and easy-to-read, featuring a robust center-column, cross-reference system, 8.5-point type, and an ultrathin design which slips easily into a purse, briefcase, or backpack.
As America's oldest Bible Publisher, Holman is a pioneer in the development of Ultrathin Bibles, giving careful attention to breakthroughs in typography and paper manufacturing to produce a Bible that combines readability, portability, and durability.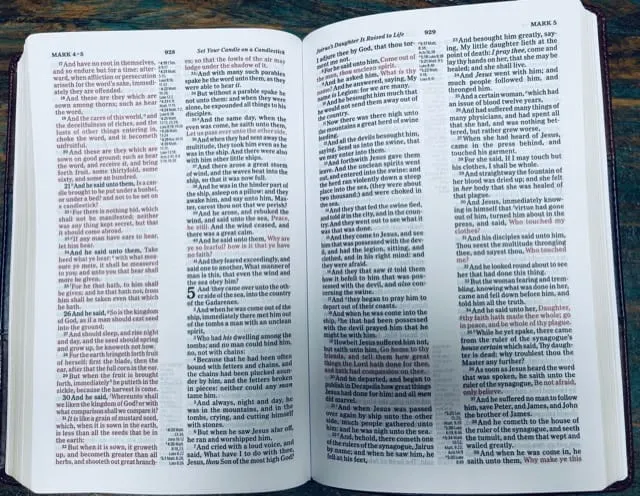 This KJV Bible is gorgeous and small enough to pop on my purse for church or small group.
Features include:
Presentation page
Center-column cross-references
Smyth-sewn binding
Two-column text
Topical page headings
Words of Christ in red
8.5-point type
Concordance
Full-color maps
And more.
One Big Story KJV Bible for Kids
I love this KJV Bible for kids! I can't wait to see my grandkids and read this to them.
The KJV One Big Story Bible features 146 full-color Gospel Project illustrations placed throughout to help bring the Bible to life for kids. This colorful, fully designed Bible meets children in the visual world they are so accustomed to and shows young readers how they are a part of God's great story.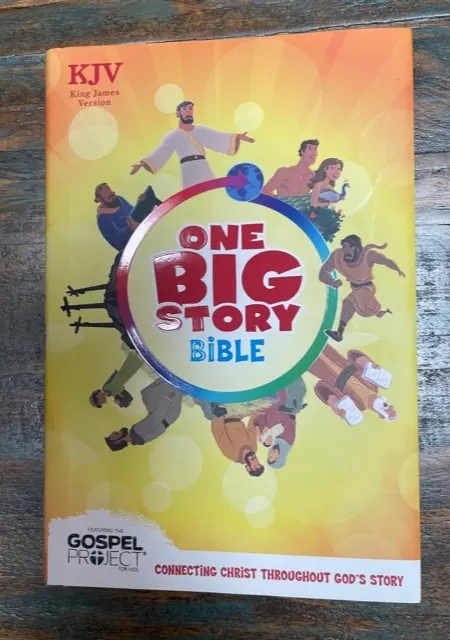 Features include:
146 full-color illustrations placed throughout the Bible
Christ Connection feature that shows how each Bible story points to Christ
Big Questions feature to tell kids what they want to know
100 Top Memory Verses for Kids to learn
"Seeing the Big Picture" feature digs into key Bible stories and provides parents with discussion material
Big Words feature that acts as a four-color Bible dictionary
Introductions for every book of the Bible, written for kids to understand
KJV translation
Full-color maps on 8 pages
The One Big Story Bible KJV for Kids makes a great gift for the special kids in your life.

There are many gorgeous, different KJV Bibles to choose from. Not sure which is right for you? Find your KJV Bible here.
Win a KJV Study Bible
Want to wina KJV Study Bible? You can earn entries two ways: 1) comment below why you'd like to win this KJV Study Bible and 2) Follow Woman of Noble Character on Facebook. Each day for the next SIX days I will be posting a Bible trivia question. Comment on the post with your answer. ALL comments will earn an entry – right or wrong. One comment per post, per day. I will add everyone to a random drawing and choose a winner on June 3rd.
Looking for a fantastic journaling Bible, instead? Or the best Bibles for women? I've got you covered!
Because He Lives,
Sue