This page/post may contain affiliate links. As an Amazon Associate, as well as an affiliate of other programs, this means if you purchase something using these links, I will receive a commission on qualifying purchases at no cost to you! For more detailed information, please visit our Affiliate Disclaimer page
Learning peace and trust in the midst of a chaotic world can be difficult. Learn how you can surrender your fears and worries to God in this post by Bethany Kimsey!
Philippians 4:6-7 Do not be anxious about anything, but in everything by prayer and supplication with thanksgiving let your requests be made known to God. And the peace of God, which surpasses all understanding, will guard your hearts and your minds in Christ Jesus.~ ESV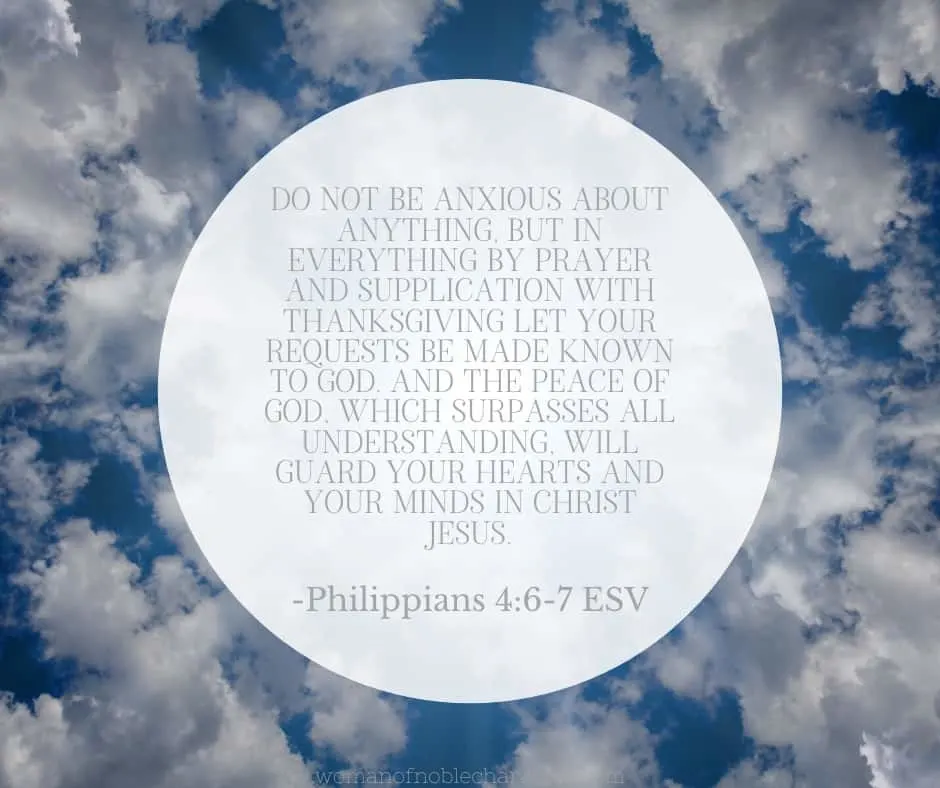 We tucked everyone in bed that night, making plans to listen to the weather reports, concerned about the warnings about possible tornados while we slept. Suddenly at 2 in the morning, the piercing noise jolted me awake. Confused and anxious about potential storms, I raced half-awake up the stairs to gather all the children, confident I heard a blasting tornado warning. But as I mounted the last step, reality crashed against the dazed sleepiness, and I realized that the noise echoing through the house was the fire alarm. Now, even more frantic to gather my eight children and get out of the house, I desperately prodded them awake (how do they sleep through these noises?) and shuffled them all out of the house as quickly as possible. My husband and I began to look around for the alarm's source, where was this fire the alarm was blaring about?
Hearts racing, tension mounting, we searched, yet no flames could be seen, no outward sign of concern or danger. Slowly we began to listen to the words our alarm system was screeching, "alert, alert, batteries are low." Wordlessly we replaced batteries and tucked babies back in bed, calming their hearts. As we climbed back into our bed, we marveled at the truth that if we had just paused long enough to listen and consider, rather than react with anxiety, we probably could have changed batteries without any children waking. Our hearts primed for disaster, we interpreted everything through that lens.
Our days seem to be increasingly anxious. We are worried about potential threats to our family or children in one area only to have another area begin to alarm. Our hearts respond with panic and fear. We become reactionary, short-tempered, desperate to put out whatever fires we see.
Learning Peace and Trust in Today's World
How do we go about learning peace and trust and responding as such in a world that seems filled with worry and fear?
We understand the posture of prayer as shown in Philippians 4:6-7. We pray first. When anxiety begins to creep into our minds, worry or predictions of impending disaster whispering their what-ifs, we turn to prayer and supplication. Prayer and supplication are two different concepts of prayer in the Bible.
Prayer is our worship, the settling of our hearts before our God, acknowledging His authority, His love, and His hand. Prayer is quietly trusting in who God is and worshipping Him. How are you glorifying God? What attributes or parts of His character are you most thankful for? Is it His steadfast love despite your mistakes, or that He is the God who sees, nothing escaping His attention and actively engaged on your behalf?
Supplications are our heartfelt needs, the requests we desperately need God to work out. In 1 Peter 5:7, we are invited to cast all our anxieties on Him because He cares so much for us. Casting or throwing all that we are concerned with, you and I can confidently rely on His goodness to tend to our needs. God cares for us with a keen interest and affection. He is affectionate for you in the darkest moments and interested in all the questions and needs, no matter how small. He cares for all our struggles, successes, and failures because He ultimately wants our hearts surrendered to Him. So we can cast all we carry onto Him. What are you bringing before Him? Do you limit what you pray about, believing some things are too small or insignificant for His attention?
Our prayers and supplications change us from women who have to know all the right answers to women who seek truth and long to learn from the One who knows all the next right steps.
But our prayers are not merely lists, requests, or even worship. The posture Paul talks about in Philippians links our supplications with thanksgiving. When we have a decided mindset of thanksgiving for the work He is doing and will do on our family's behalf, we are praying correctly. So often, I come in prayer and demand my needs to be met, but that is not how God calls us to pray. In worship, He invites me to bow down and rest my anxious heart first on the steady truth of who He is and then lay all my concerns at His feet, thankful that He will work for my good and His glory. Like a wellspring, truth floods my soul, reminding me anew of His grace, the bounty of His love, and His attention to all that concerns you and me.
Learning Peace in the Midst of the Storm
Alexander Maclaren said, "The victorious antagonist of anxiety is trust." The truth of this statement is profound. The invitation to you and me is to battle our anxiety with trust. Solidifying who God is, reminding ourselves of Christ's work on our behalf, and standing on the promises in His Word all help us trust when we feel like we are in the middle of the storm.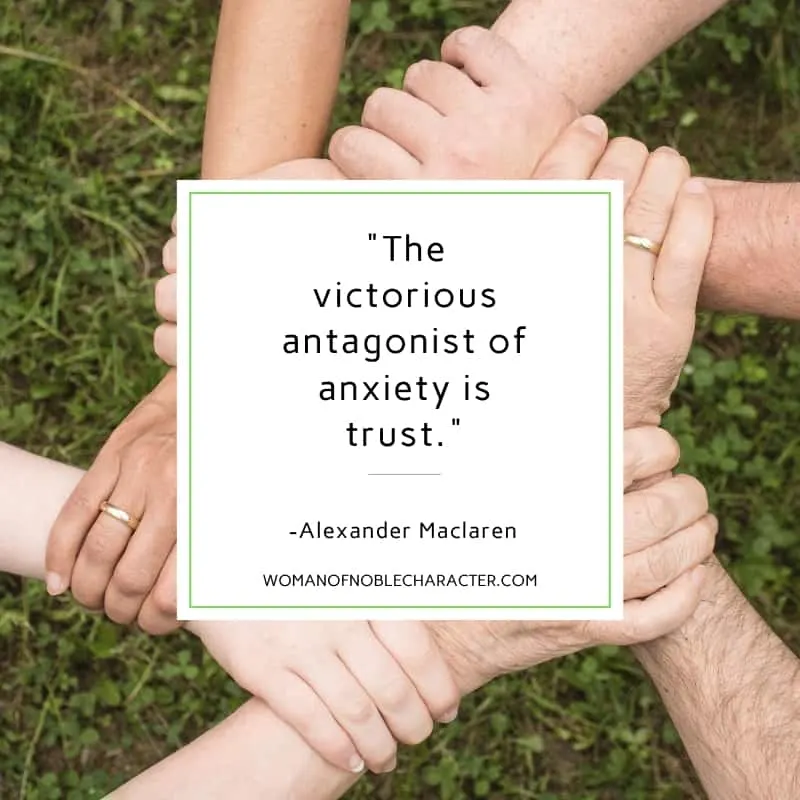 What happens then to our hearts and our minds? Our minds are frantic for solutions and order, but He gives us rest. Our hands are reaching to fix and care for situations, but He invites us to hold His hand instead and watch Him work. He leads us in the way we should go; we don't always have to have the solution. And when we fix our gaze on Him, peace fills our souls.
Everyday conflict arises, the anxiety is new, and the fight is fresh, but His peace guards us. The verb guard Paul uses in this text signifies a guarding that is both offensive and defensive. The peace He offers us stands alert, intentionally aware, and protecting our hearts. But His peace also strikes out to eliminate the arrows of fear and anxiety that fly against our souls. He holds you and me safe and actively keeps us safe. This duality of protection calms our worried hearts and allows us to rest securely.
Peace sourced in Him is beyond understanding. The Scripture very clearly declares that His peace cannot be fully understood, merely experienced. It holds us safe when the worries of this world rage around us. The powerful testimony of our lives becomes, "I cannot explain it, but I just have peace." This peace comes in the middle of the warfare, in the middle of the storm, in the middle of the chaos. It does not wait until the conflict is over, nor does it replace the storm with calm. His peace meets us in the middle of the swirl of life and offers a refuge and hiding place. Often we look for peace to mean the battle or conflict is finished, the broken pieces made whole, and the way made clear. And in some seasons, peace accompanies calm healing.
The Best Way to Grow Your Prayer and Faith Life
How to create a custom war binder for a powerful prayer life including over 125 printables to customize your binder for your walk with God.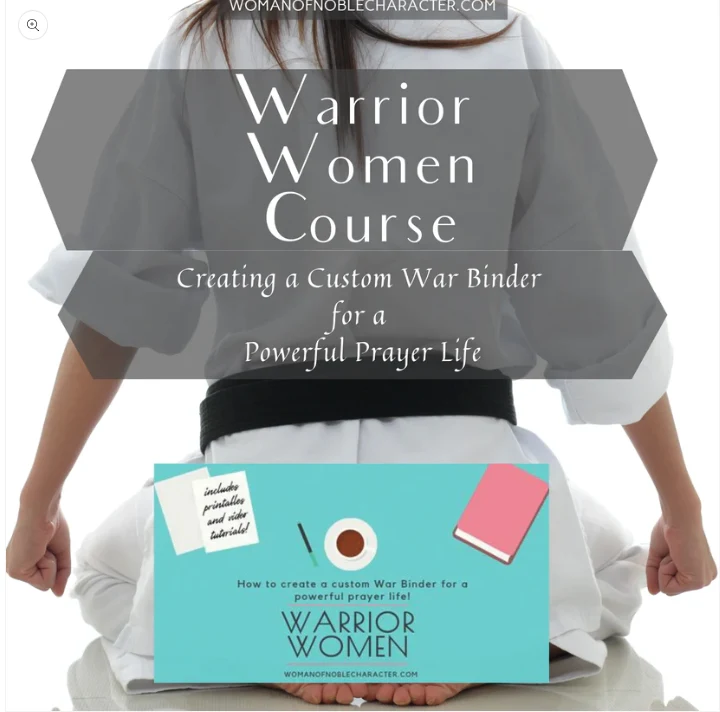 But He offers His peace when all of life seems broken, guarding and protecting our hearts and minds, tucking us into the truth of His love displayed in Jesus. Where do you need His peace? What storms are raging for you in which you need to quiet your reactions to hear His voice instead? He offers a guarding and protecting of our hearts and minds, promising us great peace in the middle of all the turmoil surrounding us. Are you learning peace in your trials? Are you giving all your requests to Him?
You may also enjoy the post on how to pray according to the Bible.
Bio of Bethany Kimsey, Guest Writer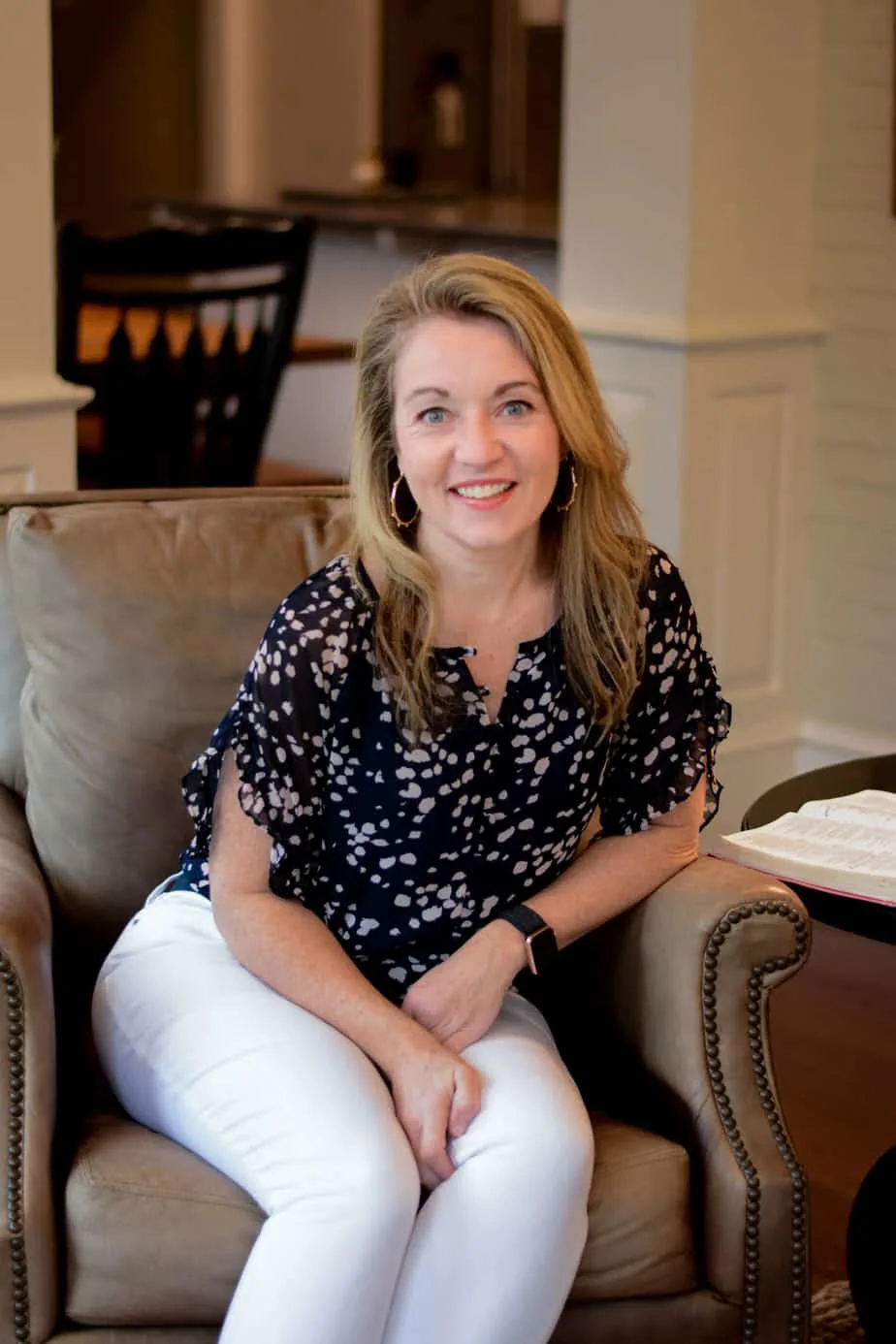 As a wife, mother, writer, and teacher, Bethany helps overwhelmed mothers of young children frame their motherhood and identity in the truth of the Gospel in community with other moms. Married to Troy for 23 years, they have eight children. God reaches down into the messiness of her motherhood to display His love, mercy, and grace. She leads a course Learning to Pray for your Children, helping mothers build a simple framework around prayer so that they can confidently intercede for their children. She shares what God's teaching her at www.bethanykimsey.com or IG at https://www.instagram.com/bethanykimsey
You may also enjoy these recommended resources: