This page/post may contain affiliate links. As an Amazon Associate, as well as an affiliate of other programs, this means if you purchase something using these links, I will receive a commission on qualifying purchases at no cost to you! For more detailed information, please visit our Affiliate Disclaimer page
Logos 8 Bible Software
If you've spent any time on Woman of Noble Character or following me on social media, you know that I'm a Bible nerd. I love to study the Word and am always on the hunt for new resources to help me to unlock the scriptures.
In fact, I regularly receive emails and messages asking which resources I use and recommend for Bible study and how to truly study God's Word.
I've recently shared the ultimate list of Bible study tools, and, in it, briefly mentioned the one that is the focus of this post: Logos Bible Software.
Logos 8 is so comprehensive, so in-depth and so varied in what it offers that it deserves its own post.
There are a few things you should know before deciding if Logos 8 is right for you.
Depending on the package you choose (there are numerous to choose from), it can be pricey, but worth it for the serious student (whether you are a Bible study teacher, Pastor or simply crave The Word of God).

Due to the sheer volume of included resources, there's a bit of a learning curve to get comfortable with it.

It's customizable based on your preferences and study goals.

For Logos 8 Starter and above packages, you can split the payments into 12-24 months

Readers of Woman of Noble Character can save 10% PLUS choose five free digital books (commentaries, studies and more).
So What IS Logos 8 Bible Software?
Logos 8 Bible Software (8 is the newest version) is an incredibly rich, comprehensive set of tools for deep and meaningful Bible study. You can look at it like the MacGyver of Bible study tools – it can do so many different things.
Major Features of Logos 8 Bible Software
Here are some of the major features, which a Bible nerd, like me, geeks out over.
Workflows
This is HOW you study the Bible using Logos 8. You simply enter a passage, topic, biblical figures, location, etc. and Logos guides you on how to study it.
This is super cool as sometimes you just don't know where to start. You can even customize your workflows! As you study, you'll learn more about the Bible and get more familiar with all Logos 8 has to offer.
There are eight different "built-in" workflows ready for you to try:
Basic Bible Study
Basic Biblical Topic Study

Biblical Person Study

Biblical Place Study

Praying Scripture

Passage Exegesis

Expository Sermon Preparation

Lectio Divina

Word Study (Original Language)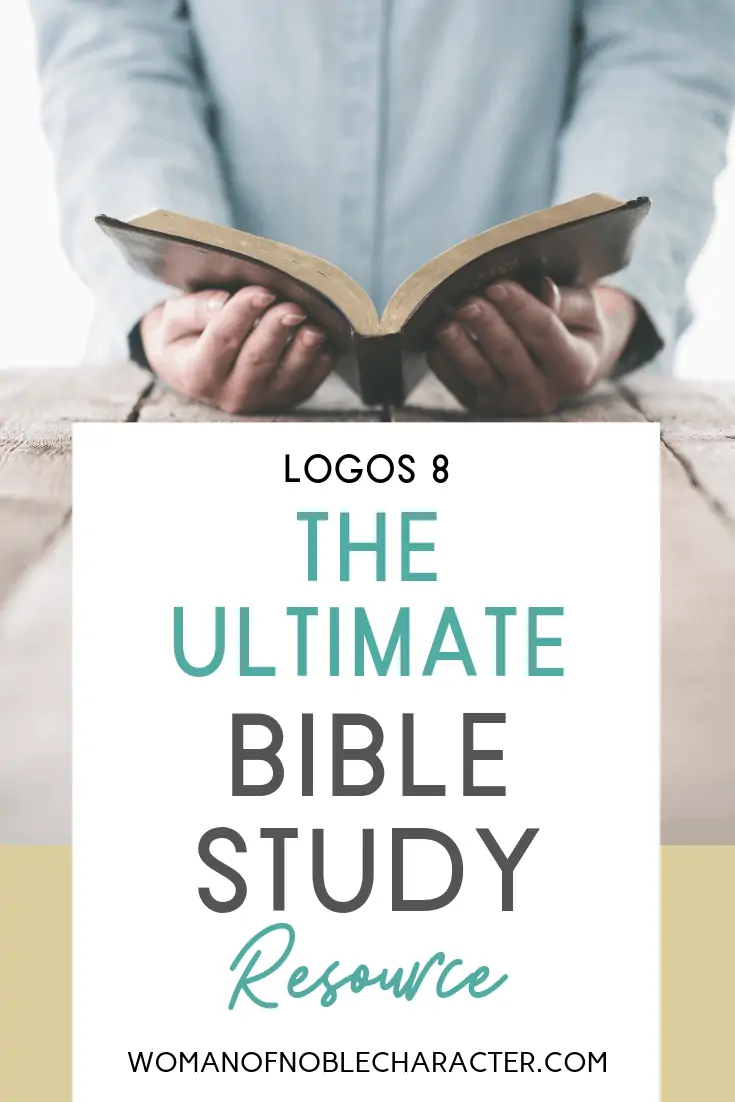 Bible Factbooks
This is like an incredibly large Bible dictionary. Simply type in the name of a person, event, place or more and find a biography, timeline and other great info without having to use tons of different physical books (I've had more than a dozen books open and sections highlighted while researching for a post – Logos 8 makes it so much easier!)
Interlinear Ribbon
This interlinear and reverse interlinear feature shows you verses in Hebrew or Greek with additional information in the form of a grid under the manuscript words
Courses
Logos 8 offers free and additional fee courses on topics ranging from The Clarity of Scripture to Learning the Greek Alphabet and hundreds of other topics training in various via the Logos 8 platform.
Daily Devotionals
Numerous devotionals included by well-known authors and biblical scholars
Layouts
This is essentially your library of books and resources for different types and styles of Bible study (commentaries, reading plans, lectionary, topical Bible studies and more).
Lectionaries
These are calendar based scripture readings by a denomination or tradition.
Prayer Lists
Create your own prayer lists to remember people, prayer requests or anything God lays on your heart that you want to pray about.
Book and Scripture Reading Plans
Create your own plan or use a suggested one to read the Bible or just a book over time.
Books
Books on topics including How to Study the Bible and Guide to Colossians and dozens more – some included, others for additional purchase (Readers of Woman of Noble Character get to choose FIVE free books when purchasing Logos 8!)
Pronunciation
This one is great for me. I'm an avid reader but don't always know how a word is pronounced. For example, for years, I said Colossians and Ko-LOW-shuns, instead of KU-LOSH-ANS!
The cool thing is that YOU get to design your dashboard, what goes on it and where!
Some Fun Extra Features:
You can set up filters to highlight whatever you want (Jesus' commands? Yep. Certain words such as "disciples" or "friendship"? Yep, you can do that, too).
Flagging for when an Old Testament verse is used in the New Testament (how cool is that?)
Search by Speaker: Yes! You can search for any words spoken by John or by Jesus, just by clicking a button and typing their name
Weights & Measures converter – what's a cubit? or much is a shekel? Yep! You can find out with this handy dandy converter!
Choose your package by tradition or denomination: Whether Baptist, Lutheran, Orthodox or another denomination, you can choose the package that most closely speaks to your tradition and comfort level.
You can highlight and add notes, too!
Canvas is a cool feature in Logos 8 Bible software that allows you to visually present data. Use it for infographics, mindmapping, charts, lists and whatever else God prompts for you in your study.
Is Logos 8 Bible Software Right for You?
Logos 8 is For You If:
You crave for more of God's Word

You enjoy commentaries and other tools to help you "tie it all together"

You don't mind spending a bit of time to learn how to get the most out of the software

You enjoy studying church history, original languages and topical insights
Logos 8 Isn't for You If:
You are a casual reader of the Bible

You don't enjoy or don't feel the need to dig deep when studying the Bible, it's history and timelines

You don't have the time or patience to learn a new tool

You don't enjoy reading digital material and prefer physical books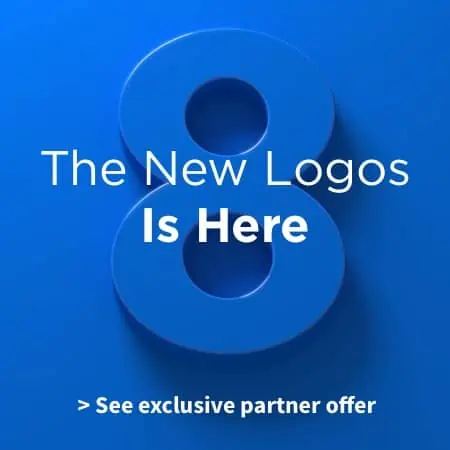 Which Logos 8 Package Should I Buy?
While you don't need to spring for the Collectors Edition at over 10K, I highly recommend starting with the Silver Package (735+ resources). It has dozens of resources that most students of the Bible can use and understand.
You can always upgrade later (I have the Gold Package (1180+ resources) and love it, but it's not right for everyone).
If you aren't sure, start with the Fundamentals Package (50+ resources) and upgrade as you get acclimated to the software and want to explore more.
There's even a free version to get your feet wet (although I just KNOW you'll be hooked and want to purchase at least Fundamentals or Starter!).
To sign up for your free (Basic) account with 25+ resources or check out the different packages, go to this special landing page for Woman of Noble Character readers.
Do you already use Logos 8 Bible Software? What do you love about it? If you don't, what do you want to know about it? I'd love to answer your questions. I think everyone can benefit from Logo 8!
Because of Him,
Sue