This page/post may contain affiliate links. As an Amazon Associate, as well as an affiliate of other programs, this means if you purchase something using these links, I will receive a commission on qualifying purchases at no cost to you! For more detailed information, please visit our Affiliate Disclaimer page
Have you shown appreciation to your husband lately?
The ones that are the closest to us are too often the ones that get the least appreciation from us. That includes our husbands.
Learning to show appreciation to your husband throughout your day can make a big difference in the quality of your marriage
Everyone wants to feel appreciated and valued.
The need to be appreciated lies within each of us, regardless of how young or old we are.
A spouse that feels appreciated is more likely to reciprocate appreciation as well.
It can be difficult to cultivate a persistent attitude of gratitude and appreciation toward our husband.
Too often negativity creeps into our life, and we forget that we have a lot to be thankful for.
An ungrateful heart leads to a lack of appreciation.
I am a big advocate of looking for the good in others, and giving them the benefit of the doubt. I want to speak life into others, and encourage and uplift one another.
Wouldn't you know, I recently fell into a pit of ungratefulness and negativity?
I was like Paul, where he writes in Romans 7:15 "For what I will to do, that I do not practice; but what I hate, that I do."
In my heart, I was ungrateful, unappreciative, and critical towards my husband. It didn't just stay in my heart either, it started to flow out of my mouth.
I didn't realize how negative I had become until I started praying Psalm 139:23,24 over my life.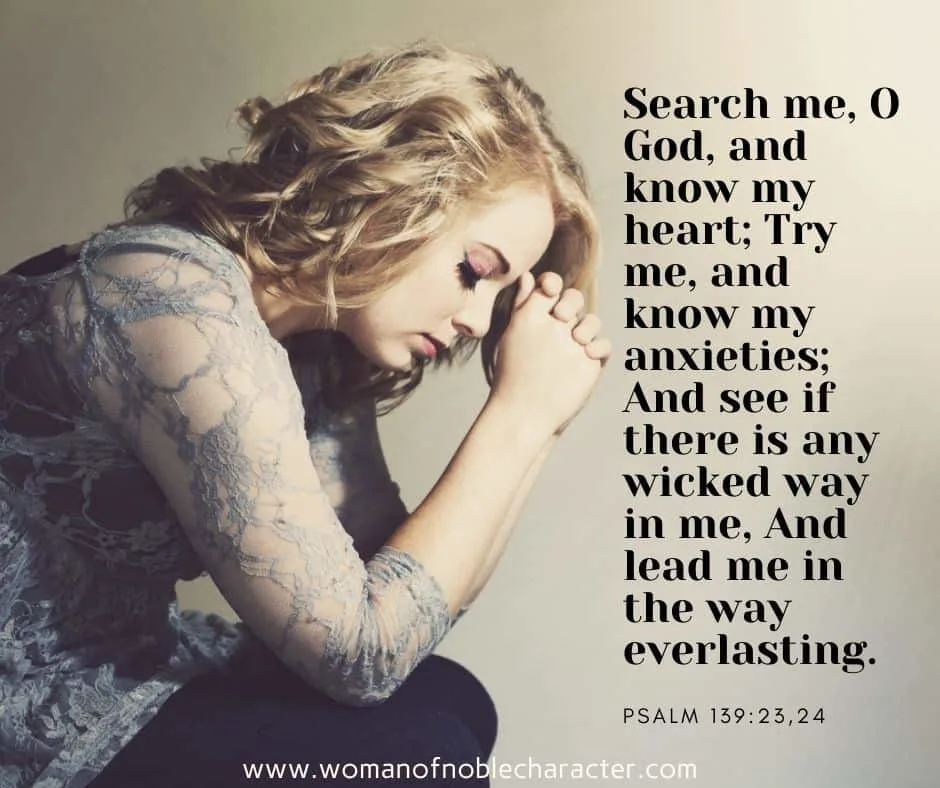 Search me, O God, and know my heart; Try me, and know my anxieties; And see if there is any wicked way in me, And lead me in the way everlasting.
God revealed to me how negative I had become. I was no longer looking for the good in others. I was only looking for the bad, and my attitude had become ugly.
The Bible tells us to give thanks in everything, for this is the will of Jesus(1 Thessalonians 5:18). An attitude of ungratefulness had crept into my heart, without realization.
I had forgotten to look for the good in others, and it was starting to affect my entire life.
God showed me that I needed to focus on things that were true, noble, and lovely.
Philipians 4:8 "Finally, brethren, whatever things are true, whatever things are noble, whatever things are just, whatever things are pure, whatever things are lovely, whatever things are of good report, if there is any virtue and if there is anything praiseworthy—meditate on these things."
Learning to show appreciation to your husband starts with looking for the good in him, and focusing your attention there.
It will be easier to show appreciation to your husband when your heart is full of gratefulness for what he does for you.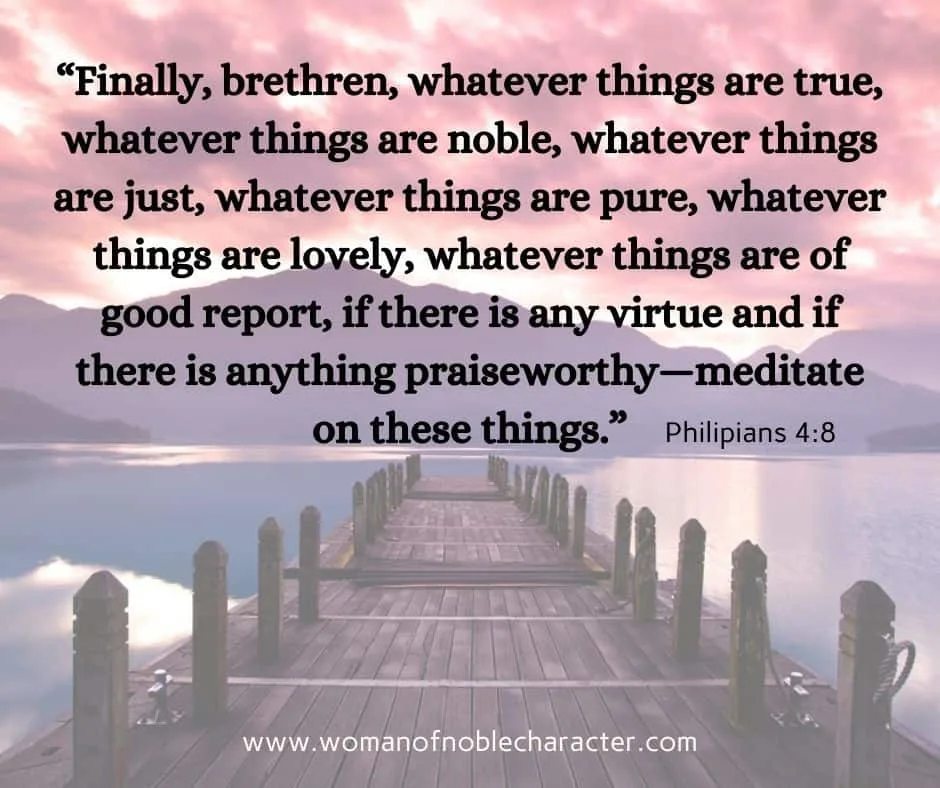 12 Ways to Show Your Husband you Appreciate Him
1.Say thank you (but be specific).
Let him know that you notice the things he does for you and your family. Be it big or small, saying thank you will tell him that you are noticing his effort.
2.Prepare his favorite meal.
Do you study your husband, and know his likes and dislikes? Preparing his favorite meal is one way to show appreciation for your husband.
Don't wait til his birthday, or another special occasion. Make his favorite meal just because of all he is to you.
3.Speak well of your husband to others.
Embarrass him with your compliments of him in front of others. This is the only time it's ever okay to embarrass your husband in front of friends.
Brag about him to others. Never speak ill of your husband to your family and friends. This is highly dishonoring, and will ruin your relationship.
4.Tell your children things you appreciate about their dad.
Many a wife has built up her husband in the eyes of her children for the glory of God.
Maybe your husband is not God honoring, but telling your children what you appreciate about their dad will help them to honor and respect their father, as well as you.
Children that see their mother looking to the better side of her husband will grow up to do the same.
5.Write him a note.
Send a love message in his lunch box as a surprise. The first time I did this, my husband came home from work and didn't even mention it. I was so hurt!
How could my act of love go so unnoticed? The next day he came home with a huge smile.
Turns out it had fallen to the bottom of his lunch box, and he had never even seen it the previous day! This was something he never forgot, it touched his heart so much.
6.Learn his love language.
People feel love in different ways, and learning how your husband receives love will help you to know how you can make him feel special and appreciated.
7.Show genuine interest in his work.
Care about the things of his world. Ask him about his work, and what he is working on. Show a genuine interest in the things that interest him.
8.Ask for his advice.
If you have a decision to make, ask for his advice. Knowing that you want his input will make him feel important to you. Your husband wants to know that you value him.
9. Make him a coffee (or other favorite drink).
Just to show appreciation. Serve him. Look for ways that you can make life a bit sweeter for him.
I love this idea and would like to start this on his birthday. Buy a designated journal where you write love notes to each other.
A shared gratitude journal would be a place where you can read and write notes of love and appreciation for each other.
11.Say thank you with a gift.
Be it big or small, a thoughtful gift can show appreciation for your husband in a big way. Let him know that you are thankful for the things he does for you.
12.Give him the gift of your time.
Sometimes you just need to spend time with your husband.
Show your appreciation for him by spending time with him, doing something he loves, or simply gifting him with your undivided attention.
Be his friend, his helper, his love.
A great marriage does not come by accident. It takes intentional prayer and action for a marriage to thrive.
If you are a wife that longs to improve her marriage, here are 26 ways you can do that today.
Learning how to appreciate your husband is not a one and done. It's a deliberate habit that has to be applied over and over again.
A spouse that feels more appreciated is also more likely to extend that appreciation back towards you.
Appreciation is very similar to gratitude. The difference between the two is being grateful is being thankful for someone (or something), while appreciation is seeing the good in the other.
"Trade your expectations for appreciation and see how your relationship will transform." -Author Unknown
Start looking for the good, and you will find many ways to show your husband you appreciate him
Hi, I'm Marilyn. My husband and I have been married for more than ten years. We have five wonderful children who keep me on my toes and teach me many things about myself. I write over at keepersathome.ca, where I teach other wives what I am learning in my journey of becoming a wife that glorifies God in every area of life. You can also find me on Facebook and Pinterest.