This page/post may contain affiliate links. As an Amazon Associate, as well as an affiliate of other programs, this means if you purchase something using these links, I will receive a commission on qualifying purchases at no cost to you! For more detailed information, please visit our Affiliate Disclaimer page
Does studying the Old Testament scare you? You are not the only one! The Old Testament can seem intimidating and it may even seem a bit irrelevant. Confusing prophecies, books of laws, and endless genealogies, can make the text hard to read. And for women, the talk of patriarchs, wars, and an "angry" God, can be particularly hard to swallow. However, within the Old Testament text is a treasure trove of truths and revelations that will inspire any woman — we just have to take some time to unpack them.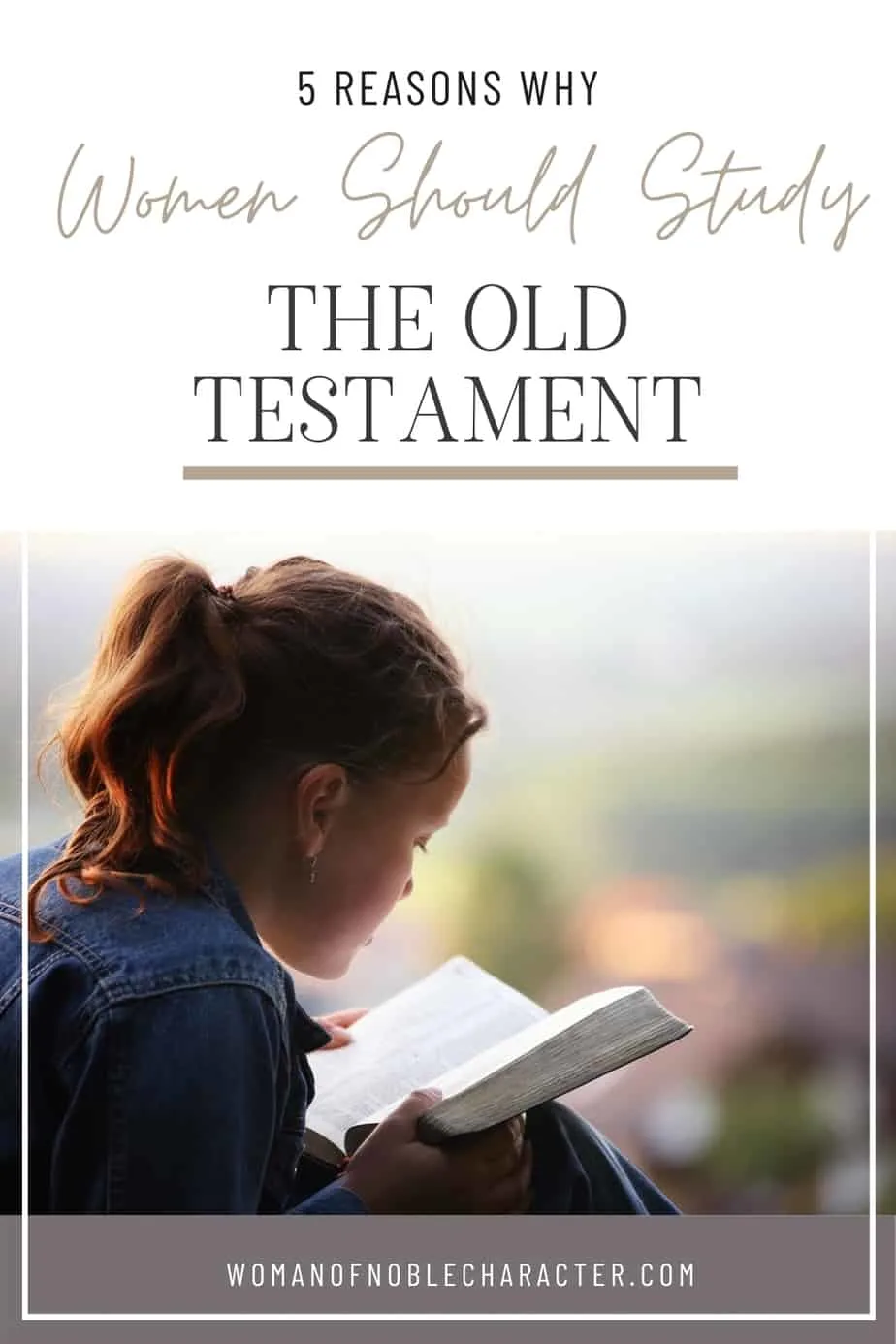 Is the Old Testament Still Relevant?
Doesn't the Bible says that we are no longer under the law? Therefore, is the Old Testament still relevant?
For sin will have no dominion over you, since you are not under law but under grace. Romans 6:14 (ESV)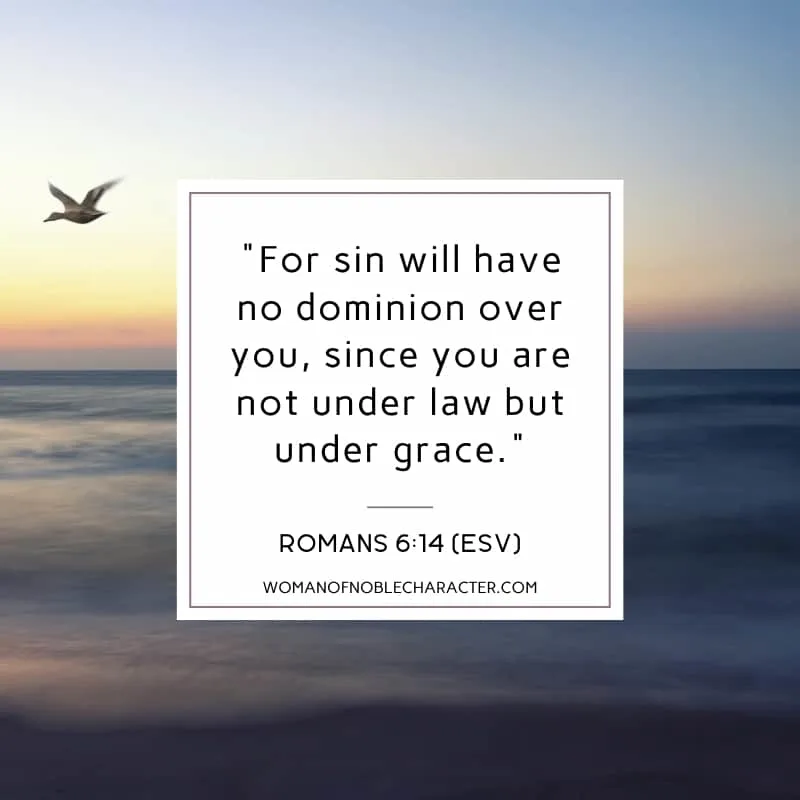 As we can see from Romans 6, we are clearly no longer under the law, but the Old Testament is more than laws. Only a fraction of the Old Testament dictates God's law. Most of the books give us historical accounts of the nation of Israel, prophecies, and words of wisdom. Paul tells us in Romans,
For whatever was written in former days was written for our instruction, that through endurance and through the encouragement of the Scriptures we might have hope. Romans 15:4 (ESV)
He is reminding us that the words in the Old Testament are there for our learning, and they provide encouragement and hope. Even the laws themselves can be illuminating and help us understand the character of God. We will see that He is a God that speaks to the hearts of women. And while there are many reasons why we should study the Old Testament, I want to present five good reasons why studying the Old Testament can be particularly beneficial for women.
Five Reasons Why Women Should Study the Old Testament
Bible Heroines Hidden in the Text
We have all heard of Esther and Ruth and Deborah, but have you heard of Shiphrah and Puah? The wise woman of Abel Bethmaachah? Jehosheba? These are all Bible heroines with incredible stories.
Shiphrah and Puah defied a Pharaoh to save Israeli boys. Their story is told at the beginning of Exodus and sets the stage for Moses. The wise woman of Abel Bethmaachah confronted a ruthless general to save a city. Jehosheba risked her own life to save her nephew, the future King. Her story is wedged into only a couple of verses, but digging into her family tree reveals the enormity of her accomplishment.
And there are many more. You can read about these women and others in Women in the Bible: Untold Stories of Old Testament Heroes.
These incredible stories of women serve as examples and encouragement for us today. We learn about their own difficulties and struggles. Their inspirational stories have many modern-day applications. If we are willing to take the time to read and study, it can be incredibly fruitful for our own walk.
Laws Concerning Women Show God's Love for Women
Even the long list of laws, rituals, and regulations found in Numbers, Deuteronomy, and Leviticus can teach us about the character of God. Rules and regulations may seem constraining, but when you begin to explore the intent behind the laws, you can find a God who loves his people.
For example, the law concerning women during menstruation in Leviticus 15 could appear unfair in our modern worldview. Per the law, women were considered unclean for seven days and had to withdraw and seclude themselves for that period of time. Did God hate women? Of course not! But why would God institute that law and regulation?
It appears there are three primary reasons: hygiene, medical and spiritual.
Hygiene
With the lack of modern-day sanitary practices and knowing how diseases can easily transfer through blood, isolation seems to have been the most prudent way to prevent the spread of infectious diseases. It not only protected women but the whole nation of Israel. And women were not being specifically targeted. Men also had to withdraw and isolate when they experienced bodily discharges.
Medically
Medically, it could be that God was trying to protect the health and wellness of a women's reproductive organs. In the rules regarding menstruation, sexual intercourse was not allowed. Modern-day medicine shows that sexual intercourse during a women's period can affect the health of the reproductive organs and the risk of infertility.
Spiritually
Finally, this law and others served as reminders of the spiritual implications of sin. By requiring isolation and purification rituals, people were reminded of the devastating effects of sin and how it would keep them isolated from God. God's intention has always been to close that gap and allow full access to Himself—which only was accomplished via Jesus Christ. Yes! God wanted women to have full access to Him, and isolation and cleansing rituals foreshadowed how Jesus would close that gap!
What else can we learn from the other rules and laws? We will only know if we study them!
The Old Testament is a Love Story
Have you ever read Zepheniah 3:17?
The LORD your God is in your midst, a mighty one who will save; he will rejoice over you with gladness; he will quiet you by his love; he will exult over you with loud singing. Zephaniah 3:17 (ESV)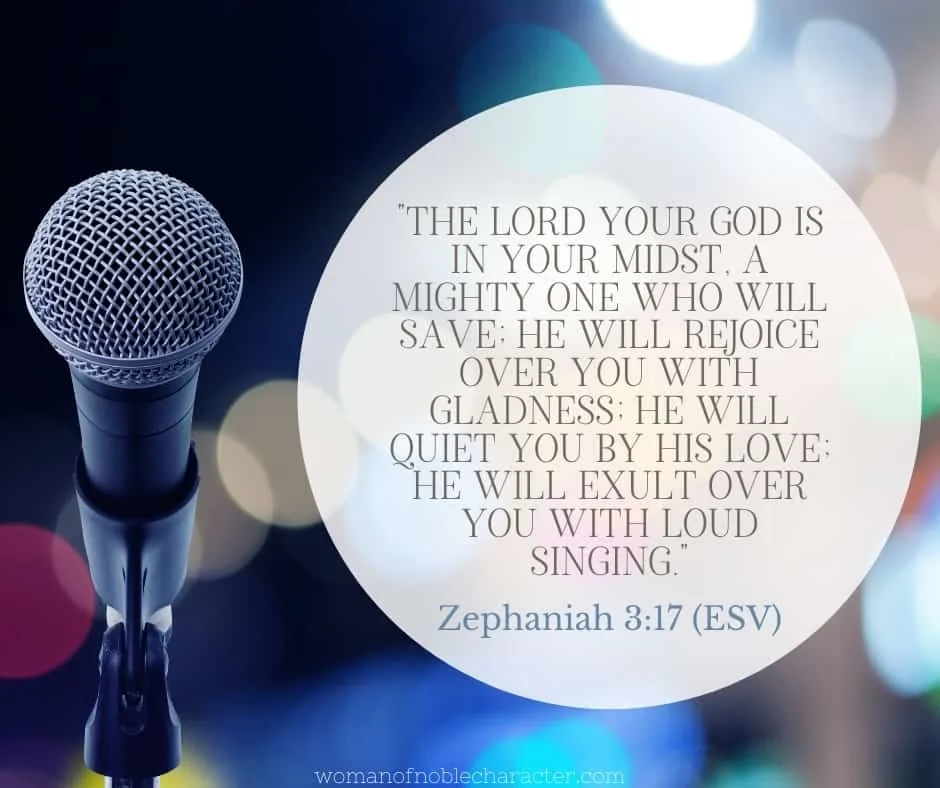 Don't these words sound like a husband who is completely and utterly in love with his bride? These beautiful words are directed toward Israel, towards God's people. This is how our God feels about his people and about you.
The Old Testament is a love story, the ultimate love story, about a God who wooed his people and promised to make them his bride. But there was betrayal. There was adultery as his bride sought a different husband (idols) and rejected Him. Over and over again, his bride betrayed him, and God's anger was visible, and rightly so. And yet, God never stopped pursuing His bride and constantly forgave her many indiscretions.
The story doesn't stop there. It ends in the New Testament when the bride will finally be ready for her husband. It is a beautiful and gut-wrenching story, but as we read it in the Old Testament it is also a reminder of our own journey. It reminds us of the times that we were broken when we rejected God and committed our own indiscretions against Him. And yet, He never stopped pursuing us and sought to redeem us through His Son.
The Old Testament provides the Context for Biblical Womanhood
We cannot understand Biblical womanhood in its entirety without the context of the role of women in the Old Testament.
Genesis provides two fundamental truths for understanding Biblical womanhood. First, it states clearly that women were created in the image of God. What does that mean for women? It is a game changer. Internalizing that truth can help us understand our true identity, and our self-worth. It can help us through body image struggles and improve our self-confidence when trying to accomplish the tasks that God has given us. You can read more about women being created in the image of God in, Created in His Image: Defining Truth for Women (https://www.fruitfullyliving.com/created-in-his-image-why-women-need-to-know-this/)
Second, Genesis also gives us the reason God created women in the first place. In short, it was to be a "help-meet" for the man.
But what does help-meet mean? It is not about being a cook and a housekeeper (although, at times, that may be what we need to do). A deeper look into the word and how it is used biblically shows us that it is a word God constantly used to refer to himself, and the implications can be life-changing. To learn more, feel free to check out Biblical Womanhood: A New Look at "Help Meet" (https://www.fruitfullyliving.com/what-is-a-womans-role-defining-help-meet/)
Of course, we all know about the Proverbs 31 woman, but even this section of Scripture has deeper truths about womanhood we rarely see. And we cannot forget the numerous examples that God gives us on the accomplishments of righteous women (Jehosheba, the daughters of Zelophehad, Abigail, etc) and examples of women we should NOT emulate (Jezebel).
It is in the context of these lessons learned in the Old Testament that we can understand the instructions given to women in the New Testament.
The Old Testament Is the Story of Jesus
Jesus is the reason. As women, we know that the unconditional love of a savior who died for us is a truth that speaks right to the heart of women. He is the answer to our wounds, our scars, our pain—even if we are still working on internalizing and putting into practice those truths.
But the story of Jesus does not begin in Matthew. It begins in Genesis. He is woven into every book of the Bible. Even the laws and regulations served as symbols and foreshadow of his coming and what he would accomplish.
There are the more obvious foreshadows, like the Exodus Passover, but there are also less obvious ones, hidden in the text, that we can only understand if we study and immerse ourselves in the Old Testament.
For example, have you ever noticed that Job alludes to the need for a mediator between God and man? He does so in chapter 9. Job himself is a foreshadowing of a righteous One that would suffer. Or how about Joshua, who bore the same name as Jesus (in Hebrew), leading God's people to the promised land? There are, of course, references to a redeemer, a savior in the Psalms, and prophecies about the coming Messiah in the books of the prophets.
Reading only the New Testament to learn about God, Jesus, and the Holy Spirit is like watching Season 7 of our favorite show and ignoring Seasons 1-6! We would never, and we must approach the Old Testament in the same way. So ladies, let's dig into Seasons 1-6 of the Bible and see what great truths God has in store for us!
Biograpapy of Guest Writer, Luisa Rodriguez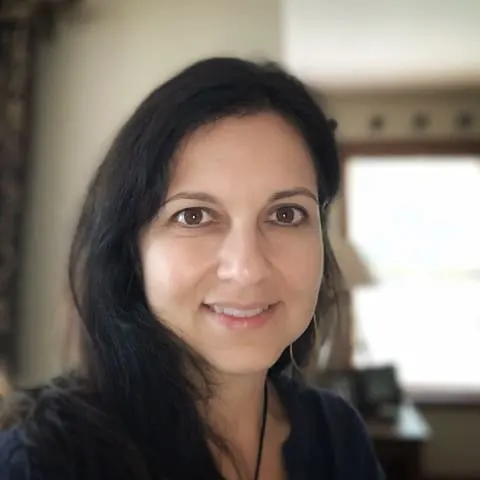 Luisa Rodriguez is the creator of FruitfullyLiving.com, a website that helps equip young girls and women to understand the full purpose of their calling. She is the author and illustrator of two books. A Royal Mission, is a children's book that helps girls see their God-given purpose, and Preparing Our Daughters for Puberty, a mother-daughter Bible study.
She is a wife to a retired Marine and a mother of two warrior-princesses. They live in beautiful St Charles, IL.
Looking for some easy ways to study the Bible? Check out this post.