This page/post may contain affiliate links.  As an Amazon Associate, as well as an affiliate of other programs, this means if you purchase something using these links, I will receive a commission on qualifying purchases at no cost to you! For more detailed information, please visit our Affiliate Disclaimer page
Bible Verses to Encourage You
Bible verses to encourage you: We all face difficult times in this life. While we all wish that each day was smooth sailing, that is not reality. As Christians, we are to thank God in all circumstances – even, especially the tough ones. I find that praying over scripture during rough seasons of life helps me to keep the focus on Him and not on my circumstances.
(You may also enjoy 18 Bible Verses for When You Feel Rejected or Down).
Today I am sharing 15 Beautiful Bible Verses To Encourage You During Difficult Times.
Give thanks in all circumstances; for this is God's will for you in Christ Jesus – 1 Thessalonians 5:18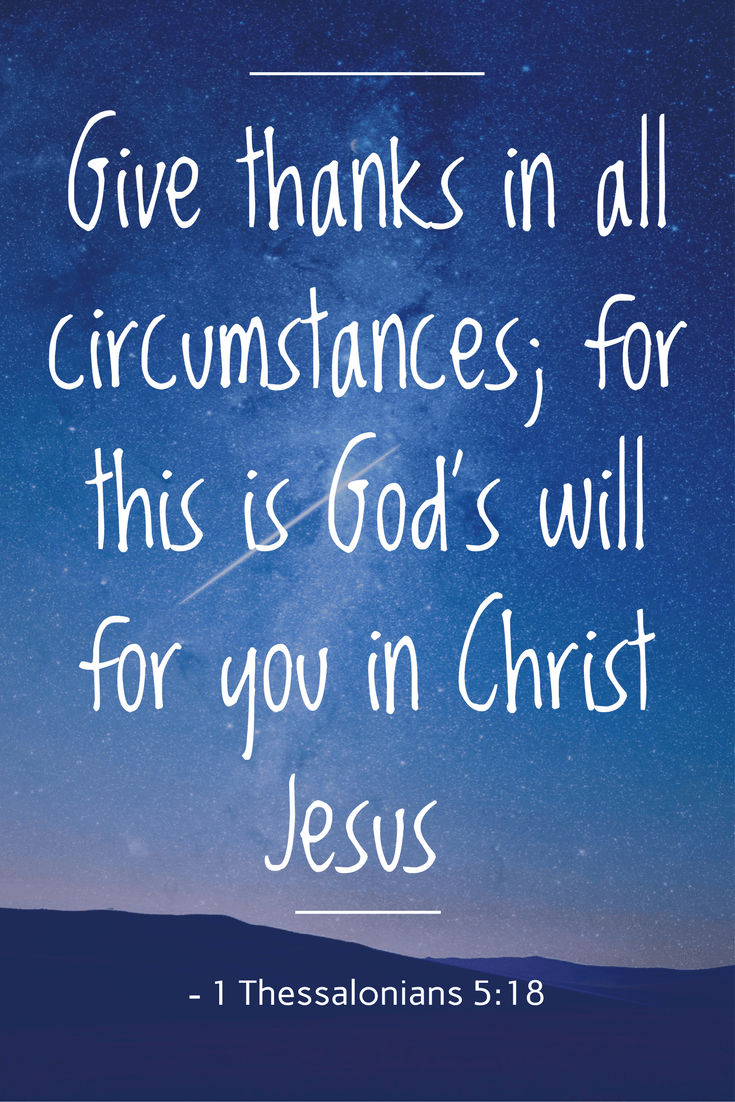 When I was diagnosed with colon cancer last summer, I was, needless to say devastated, but just briefly. I thanked God that the cancer was found early and even that He would use my cancer to draw me closer to Him. Each day wrote in my journal encouraging Bible verses and prayed over them.
These verses reminded me of a God who loves me and is always in control. Life may not always go the way I want, but I know that God loves me and that I can give all of my burdens and hurts to Him.
When you are facing an illness, a financial crisis, relationship hurts and other burdens, give thanks to God and watch Him bless you.
Below, I have a free printable for you with many Bible verses for encouragement. I recommend printing them out (three pages, in all) and keeping them in your prayer journal, Bible or posted in a place where you can see them. Nothing soothes the soul like His Word. The link to the three page PDF is below the images.
Bible Verses for Encouragement
What Bible verses for encouragement are your favorite to refer to and pray over during difficult times?
For more on difficult times and the mountains and valleys that we experience in life, check out this previous post.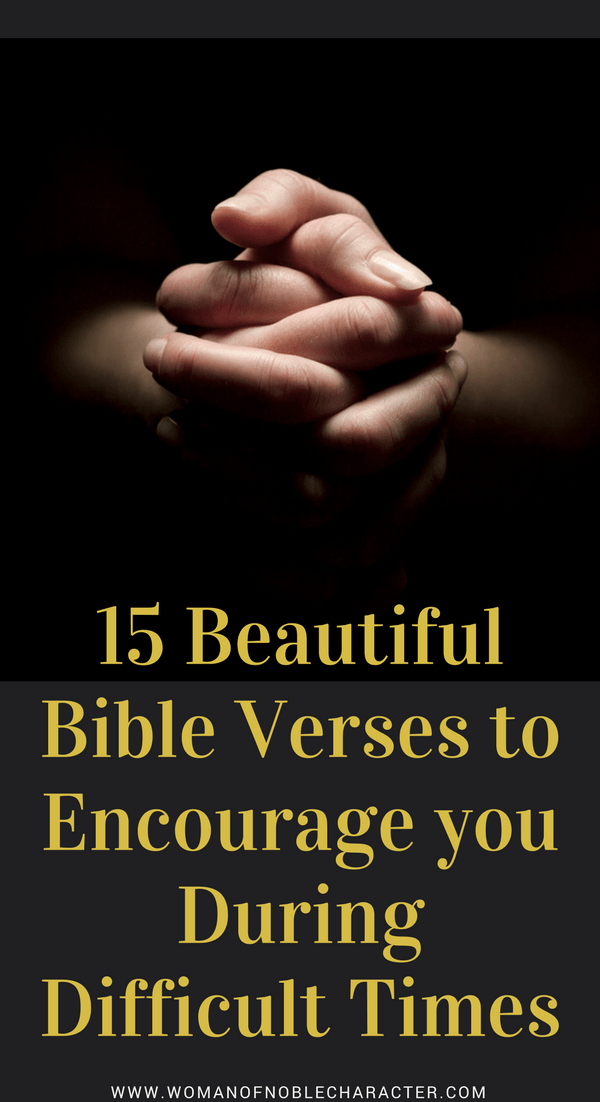 Because of Him,
Sue