This page/post may contain affiliate links. As an Amazon Associate, as well as an affiliate of other programs, this means if you purchase something using these links, I will receive a commission on qualifying purchases at no cost to you! For more detailed information, please visit our Affiliate Disclaimer page
Why prayer journal prompts? Many don't know what to say, and many feel embarrassed because they can't find the right words or feel like God is not listening. Prayer journal prompts can help when you aren't sure what to pray for or how to pray.
Keeping a prayer journal or a war binder is a wonderful and effective way to pray to our Father.
It allows us to document our prayers and see how God has answered them. It also helps us see how we are growing in our walk with the Lord.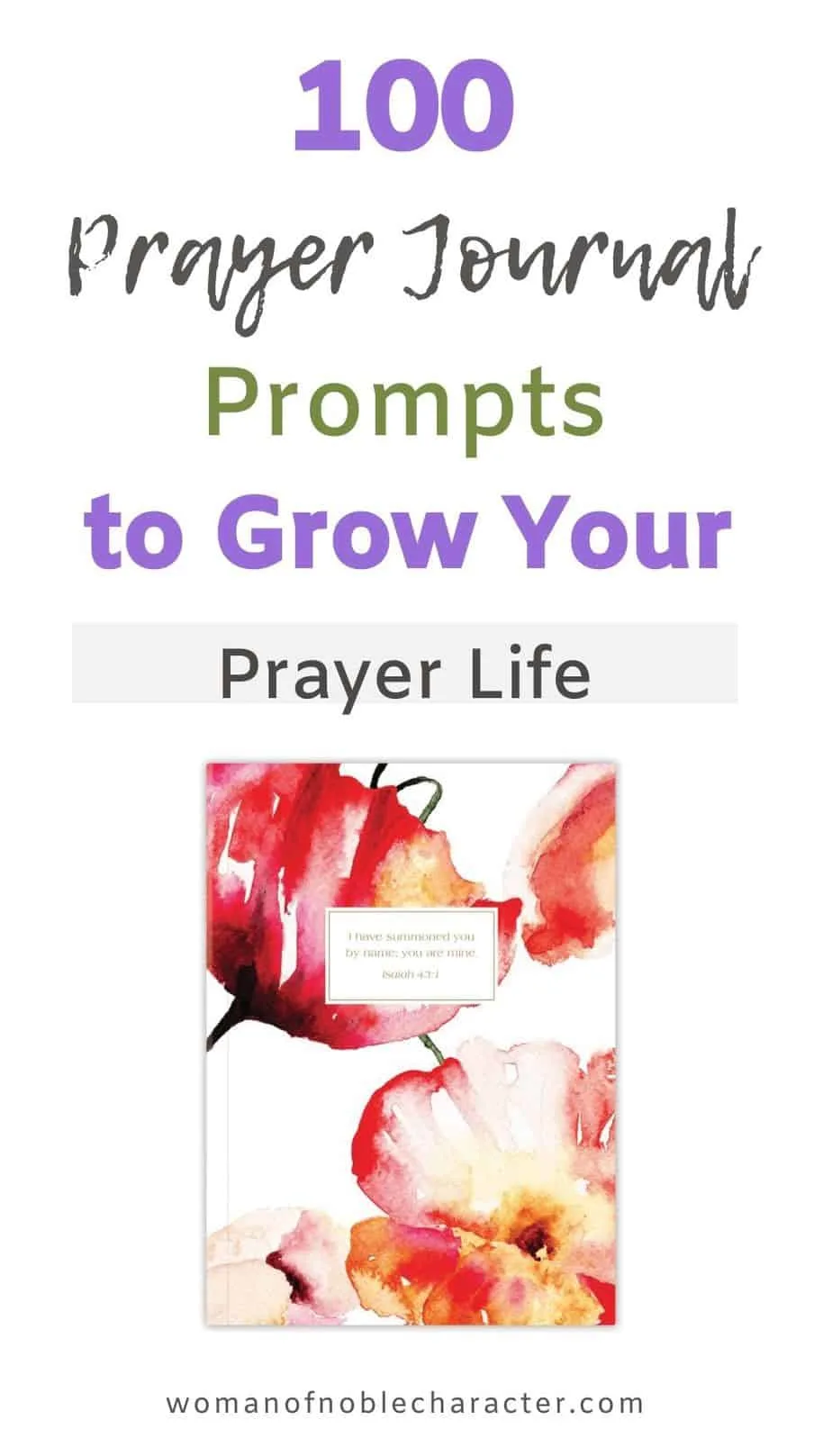 There is power in prayer. It is our personal conversation with God. He wants to hear from us. He desires fellowship and a relationship with Him. It allows us not just to have God hear us, but for us to hear His voice, as well.
My absolute FAVORITE prayer journal is from Paper Sunday. Each page has scripture personalized to you. It makes a perfect companion to this list below of prayer journal prompts. (Plus there are dozens of gorgeous covers to choose from)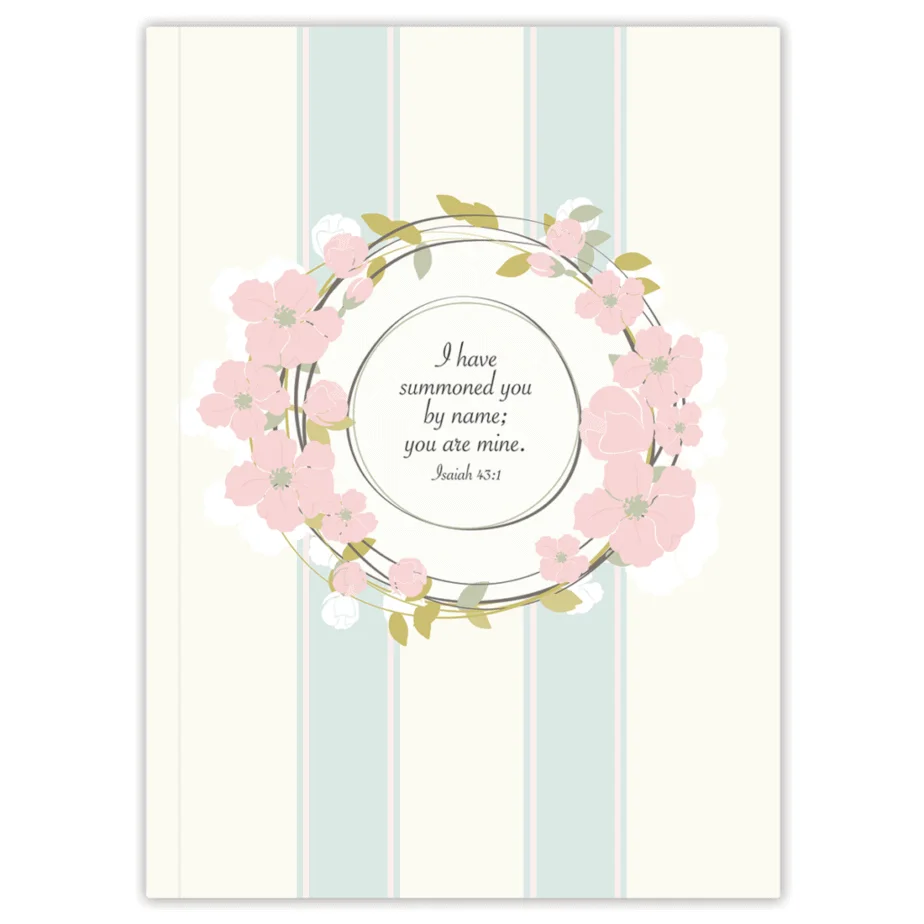 In addition to writing my prayers in a prayer journal, I also keep a list of prayer requests in there and the people that I pray for daily and their needs.
I often go back and jot down how God answered prayers. It is amazing to look back and see how good He is.
The below list of prayer journal prompts can be used over and over as you grow your prayer life with Our Savior.
Even if you've kept a prayer journal for a long time, these prompts are great for getting you refocused.
Each day, you read the prayer prompt and pray about whatever comes to mind–some days the topics are broad, and other days they are specific; but each prompt allows you the freedom to go as deep as you'd like.
Some days it might look like a list, and other days it might be a love letter to God.
Keep in mind that there is no right or wrong way to keep a prayer journal. These prayer journal prompts are simply a guide to help you develop your own prayer journal style or method.
As you go through these prayer journal prompts, you will likely think of some of your own.
Tips for Organizing Your Prayer Journal
Set a Pattern
Decide how and when you will use your prayer journal. Do you require the discipline of writing in it at a fixed time in a regular place? Or do you prefer the freedom of carrying it with you so you can use it whenever? The key element is purposefulness.
2. Record Praise and Intercession
Keep two running lists: thank you notes to God and requests to bring before Him. While the requests come easier, balance is the focus.
Leave space for answers and write them in. This can inspire gratitude for some items and perseverance for others.
Track petitions and praises for those for whom you pray regularly. You will see more clearly how God is using your prayers in their lives and avoid the dangers of spiritual narcissism.
3. Include Personal Worship
Reserve a special page for permanent prayer items. "Lord, give me the perfect love of 1 Corinthians 13" can't be fully answered in this lifetime, but it is the sort of prayer God uses to transform you and draw you closer to Himself. Likewise, "Father, thank You for Your great mercy and salvation" is a praise that will never end, and fulfills the high purpose of giving glory to God.
4. Store Treasures
Collect prayer "gems." If a sermon expands your understanding of prayer, note the helpful points. If a quotation says it as you've never thought of it before, copy it down.
Keep a list of prayer techniques that will break you out of ruts. These might be anything from "Pray for those suffering every time I hear a siren" to "Try a different prayer posture."
5. Incorporate "Stones of Remembrance"
Look back to look forward. Prepare your heart for prayer by reviewing the previous day's or week's journal entries. Or devote a special time to talk to God about your recent prayer life—reminding you of what needs prayer and His greatness in hearing you.
Mark signposts. Several times a year, set aside one or more journal pages for reflections on the impact of prayer in your Christian experience. How has God used prayer in your life? How has prayer deepened your walk with God?
Additionally, your prayer journal might include sermon notes, a gratitude section, photos of those you regularly pray for, and even the below list of prayer journal prompts. My Warrior Women course includes helpful prayer journal prompts as well as divider sections, and printables for all of the above areas and more.
Print the prayer prompts by clicking the image below the list. Then add your own prayer journal prompts to it as you think of them on the blank lines provided.
The Best Way to Grow Your Prayer and Faith Life
How to create a custom war binder for a powerful prayer life including over 125 printables to customize your binder for your walk with God.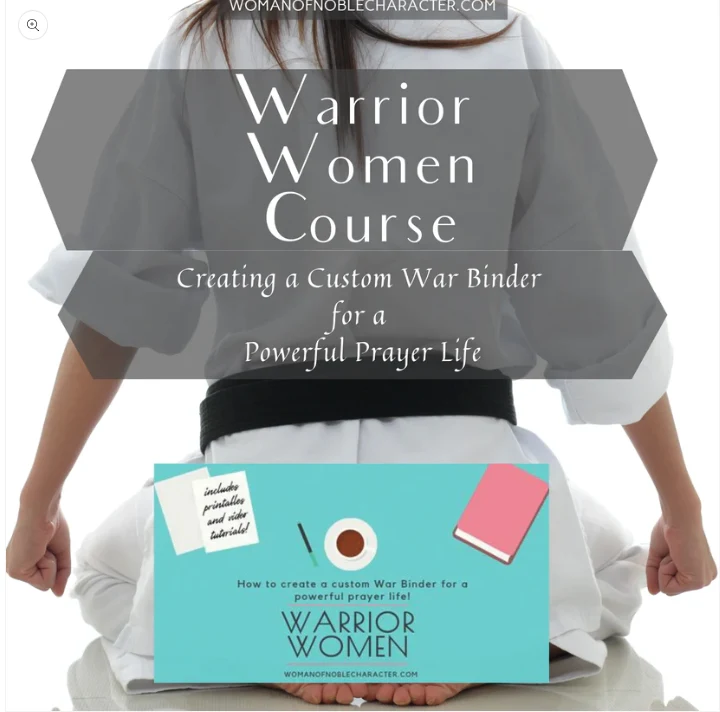 100 Prayer Journal Prompts
Pray for something you are thankful for
Pray for a relationship that needs strengthening
Write a thank you note for something for which you feel especially blessed. Use words or phrases as if you are talking to your best friend. Gratitude is so important to our walk
Write a love letter to God.
Tell God how much you love him and praise him for who He is. Hold the prayer as a "praise only" prayer
Write out a list of thanks for everyday things and pray the list to God
Pray for advancement in your career
Pray for how to embrace grace in everyday life
Copy a meaningful prayer that someone else has written into your prayer journal. The exercise of writing it in your handwriting provides your brain with a way to remember the meaning
Pray for a loved one that needs healing
Pray for and declare abundance over your life
Pray for a friend that you would like to share the Gospel with
Pray for the homeless and poor people in your community
Pray for your church and church staff
Write out a prayer of praise for all God has accomplished in your life. Just make a list of the times you've seen him work and thank him for it
Write a prayer on behalf of a loved one. Thank God for them and describe your thoughts about this person to God
Surrender all your thoughts to the Lord by writing out a prayer of giving yourself to him. You may want to list things you hold the dearest and hold them up to him with open hands in full trust
Take a prayer walk outside and for everything you see, give thanks. Nature gives us much to praise God for. After taking your walk, grab your journal and plop down in a field or on a park bench. Write out words of praise to God for his creation
Use a list of the names of God to write a prayer of thanks for who he is
Pray for those who are without food
Pray to "be still" according to Psalm 46:10
Write out a prayer for the "least of these" and ask God to show you your part in ministering to the homeless, disabled, or elderly. Ask God to specifically show you the special needs you can meet right where you are
Prayer for your spouse or future spouse
Pray for your education/your child's education
Pray for positive thoughts and energy
Write out a prayer of confession. If you're uncomfortable writing down specifics in your journal, write them on a piece of paper and then destroy it, knowing that Jesus has removed your sins as far as the east is from the west
Pray for safety in your community
Pray for a mentor or leader you are thankful for
Pray for something you want God to teach you
Pray for a goal that you haven't reached yet
List out your priorities or decisions you must make in the next week. Give them to God and ask him to lead you every step of the way
Pray for peace regarding a situation that has been bothering you
Pray for guidance on a decision you have been battling with
Pray today without asking for anything
Pray for a friend you are thankful for
Pray a Psalm over your life
Rewrite your church prayer list needs and pray over them, asking God to meet those needs
Pray Jeremiah 29:11 over your life
Pray for the marriages of people you know
Pray for a healthy relationship with food
Use a journal entry to pray for your local leaders, community, church, and business. Write out any specific needs of which you are aware and give them to God
Pray for a miracle you've been waiting for
Pray for confidence in an area you've been lacking
Pray for help to achieve your dreams
Pray for a fear you need to face
Pray for something that makes you feel angry
Pray for clarity about a situation
Pray for a military family
Copy the Lord's Prayer from Matthew 6:9-13. Then rewrite the prayer using your own words
Pray for a missionary family
Pray for a local mission (1 Peter 3:14)
Pray for an elderly friend
Pray for Someone you mentor
Pray for a Biblical truth you're lacking
Pray that God would reveal any sin in your life
Pray for a person you don't get along with
Pray about something you feel guilty about
Pray about a fear you need to face
Pray about something you're embarrassed about
Pray for schools and students
Pray about a habit you are trying to make
Pray about the coming week or month
Pray for the Lord to cleanse your thoughts
Pray for your parents and grandparents
Pray that God would forgive you for _______
Thank God for the gift of salvation
Lord, you showed me, your grace, when ________
Pray that God would show you how to embrace His grace
What else would you add to this prayer journal prompt list? Would you be interested in a monthly prayer journal prompt list? Let me know in the comments below!

Because He Lives,

Sue
ESV – "Scripture quotations are from The ESV® Bible (The Holy Bible, English Standard Version®), copyright © 2001 by Crossway, a publishing ministry of Good News Publishers. Used by permission. All rights reserved."