This page/post may contain affiliate links. As an Amazon Associate, as well as an affiliate of other programs, this means if you purchase something using these links, I will receive a commission on qualifying purchases at no cost to you! For more detailed information, please visit our Affiliate Disclaimer page
Open Doors in the Bible
Doors are mentioned 180 times in the Bible. That's a lot of doors. Many of the Bible verses about doors pertain to closed doors. We've explored those this post about closed doors in the Bible. Today, however, I want to talk with you about open doors in the Bible, their significance and what it means to us who walk the earth today.
According to biblical scholars, doors signify communication and agreement. Often, when the doors are open, they were in communication with God and others. When they were closed, they did not communicate or were not in agreement. That is the foundation of the meaning of open doors. We'll explore this a bit more as we look at examples of open doors in the Bible.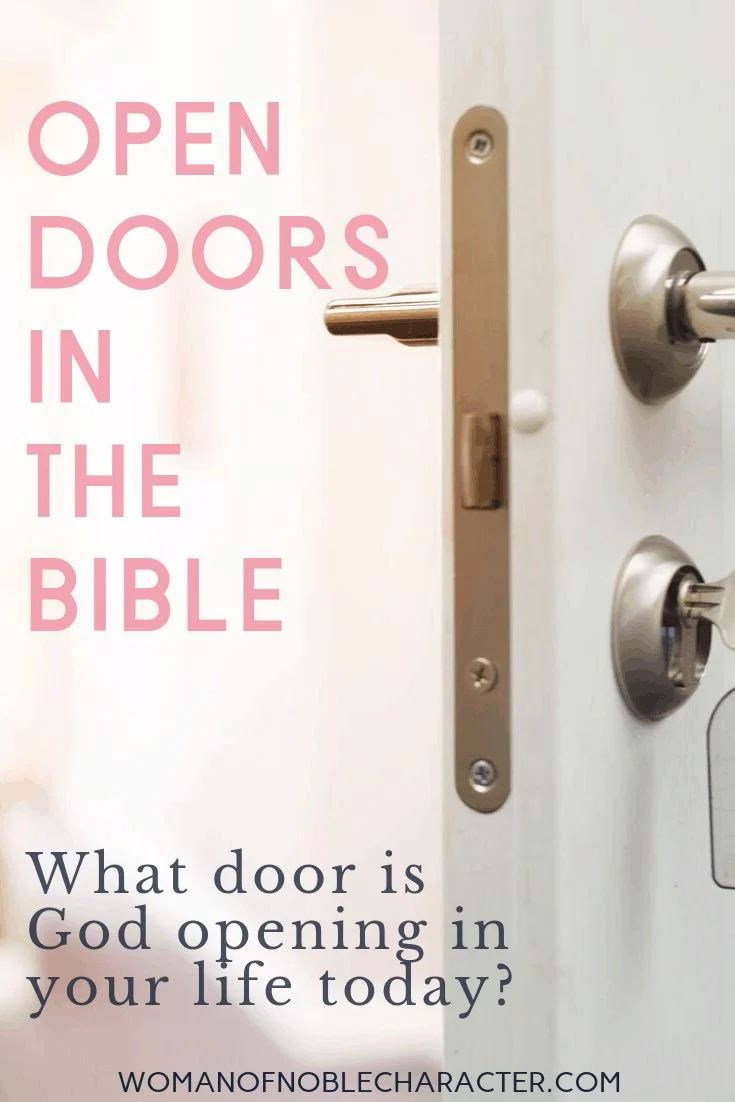 Look at this verse in 1 Corinthians:
1 Corinthians 16:9
because a great door for effective work has opened to me, and there are many who oppose me.
When the door is open, we can be effective and in communication with God and those around us, but to close the door means to cut off that communication.
Consider this when you are evaluating the source of your open door. If it is from God, communication will be enhanced. If from Satan, communication will be thwarted.
Have you ever wondered what the Bible says about open doors?
While there are many verses in the Bible about open doors, as mentioned above, I want to highlight a few that can help shed some light on what God says about open doors.
In Revelation 3:8, we read

"I know your deeds. See, I have placed before you an open door that no one can shut. I know that you have little strength, yet you have kept my word and have not denied my name."
We know that this is from one of the letters to the seven churches found in the second and third chapters of Revelation, specifically, the church of Philadelphia. In these letters, the John, through the Lord's prompting, directly addressed the spiritual conditions of these churches. In this letter, He is pleased that they have been obedient to His word despite increasing pressures from the pagan Roman world. He has given them the promise of an open door of opportunity to advance His kingdom
The verse does not offer them a promise of an open door in regards to a better place to live, more riches or anything else of a material nature. He is promising them an open door as an opportunity to serve Him. Would God be pleased by your obedience against the pressures of the world? Would He open doors for you about serving him?
What would this look like? Are you feeling a nudging to serve the homeless? Do you keep seeing a request for volunteers for Sunday school? What doors is God opening for you so that you can serve Him? For more on the historical explanation of this verse, check out this terrific article.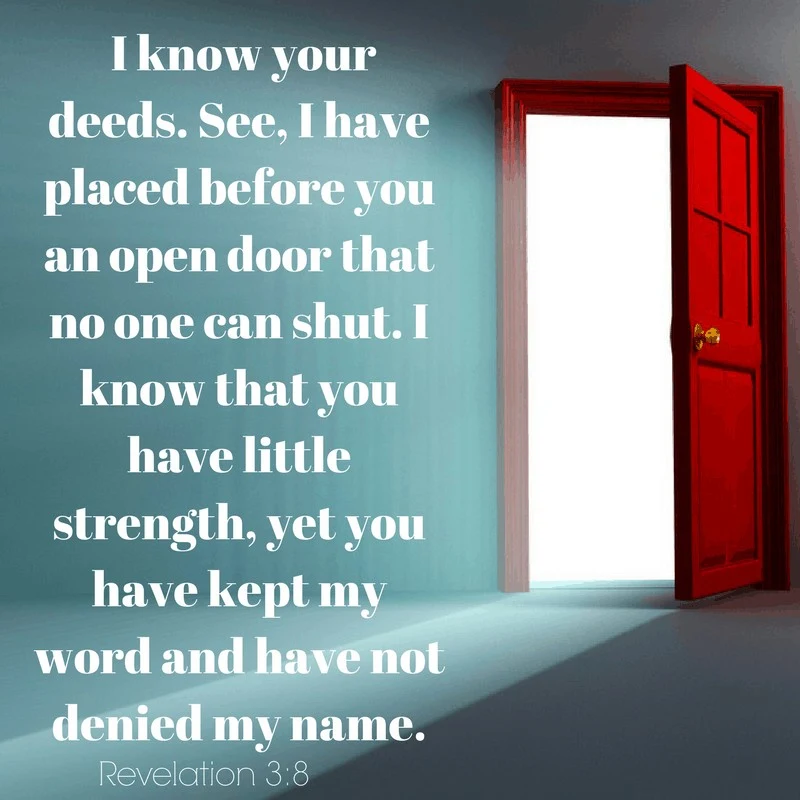 When researching open doors in the Bible, I came across Acts 16:26. In it, we read that there was a sudden violent earthquake. So strong that the foundations of the prison were shaken. At once all the prison doors flew open, and everyone's chains came loose."
I absolutely love this verse and the picture in my mind of the situation surrounding it. It is important to note that the earthquake was not of natural causes or the ground swelling. Instead, it was from the prayers and praises of the saints going toward heaven! Prayers of the faithful shook the foundation and opened the doors and, get this, "everyone's chains came loose" Hallelujah! They were free!
I love the picture here. Through prayer and praise, their chains came loose. No matter what is binding you – addiction, depression, debt, and your chains can come loose through prayer and praise!
Most of the time, we want God to open doors for us. However, God wants us to open doors for Him, too.
In Revelation 3:20, we see "Here I am! I stand at the door and knock. If anyone hears my voice and opens the door, I will come in and eat with that person, and they with me."
God is knocking. He is waiting for us to open the door for Him. Are you letting God in when He is knocking? Perhaps you have already given your heart to Jesus, but maybe you have only opened the door with the security latch still secure. On the other hand, maybe you are peeking out the peephole. Where are you holding back? What are you not giving to God? What doors have you not yet opened for him?
I encourage you to pray about the closed doors in your life this week. Ask God what doors He can open for you. Ask Him what chains he can loosen for you? Perhaps you already know, but just need to give them over to Him. After all, He IS the God of open doors.
Before we dive in to ways that we can be sure that the doors were opened by God, let's first look at a few more verses about open doors.
Use these verses on open doors in the Bible and a concordance to see where God leads you and what He wants to reveal to you.
Grab your free printable PDF on open doors in the Bible (this is a two-page PDF, only the first page is shown on the image).
Open Doors in the Bible: What Doors is God Opening For You?
How can you Be Sure that An Open Door is One Opened by God?
Have you ever wondered if the door opening before you was opened by God? Or, perhaps if it was opened by Satan or neither?
This can be difficult to discern, but you can use the keys or "tests" below to help you identify if the open door is from God.
Does it line up with scripture?
The first and I believe one of the most important tests is evaluation whether or not it lines up with scripture. God will not open a door to sin. If an open door causes you to break a law, hurt another or find pleasure purely in the flesh, you can be sure that this open door is not from God.
Often, I hear women describe an opportunity that they believe was God opening a door. One shared that she received a job offer that would prevent her from attending Sunday services. Another, was meeting a man who was not a believer and put her in an uncomfortable situation (but "he's my soulmate", she gushed).
God will not open a door to an opportunity that does not line up with His Word.
As creations that are prone to sin, we tend to bend our wants and frame them in a way that convinces us that they are blessings from God.
If we have to bend the Word to fit our wants, that is a pretty clear indication that the God did not open that door.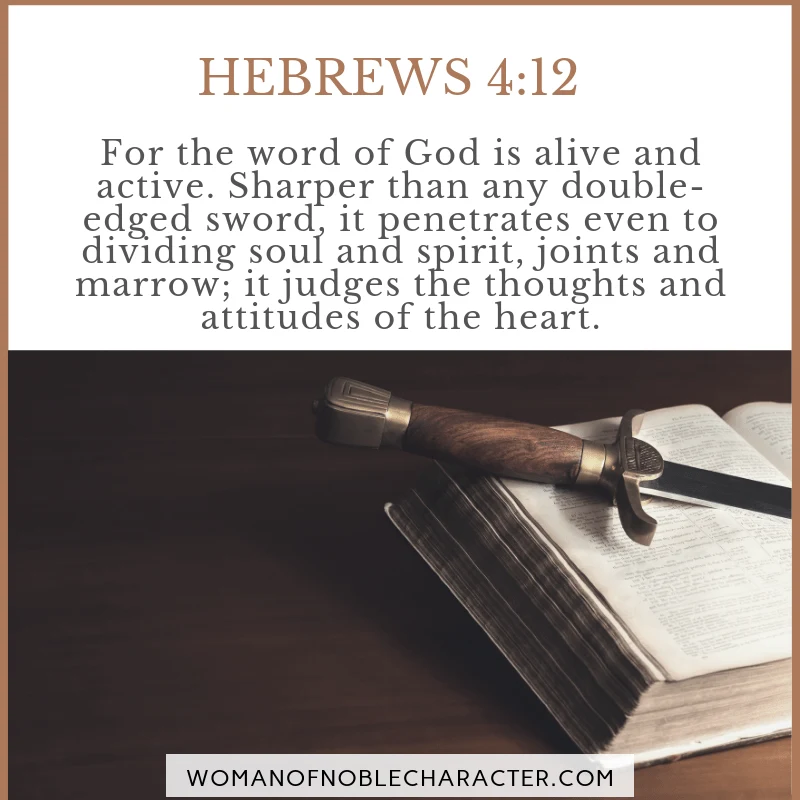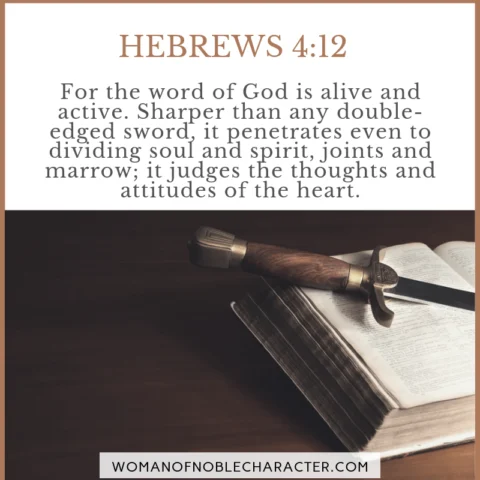 Hebrews 4:12

For the word of God is alive and active. Sharper than any double-edged sword, it penetrates even to dividing soul and spirit, joints and marrow; it judges the thoughts and attitudes of the heart.
Is it an Answered Prayer?
If you have been praying for something and a door opens, it may be an answer to prayer. Often, we will pray for something specific and, when it comes to pass, we question if it is the answered prayer or not.
God loves us and responds to our prayers – not always the way we expect, but He always answers.
If we are petitioning the Lord for a desire of our heart, know that God will answer and, possibly even perform miracles. Nothing is impossible for Him!
Mark 11:24

Therefore, I tell you, whatever you ask for in prayer, believe that you have received it, and it will be yours.
Has it Been Confirmed by Wise Counselors?
The Bible is rich with scripture advising us to seek wise counsel. If you are not sure if an open door is from God, seek out wisdom by a trusted godly friend, a Pastor or your small group.
Often, when we are close to a situation, we are unable to see it clearly. Wise counselors can listen and look for things that do not line up with scripture or could potentially harm us without the same "rose colored glasses" that we may have on.
Proverbs 28:26

Those who trust in themselves are fools,

but those who walk in wisdom are kept safe.
Has it Been Confirmed in General?
If God opens a door, it will not stay open for a split second so that you have to make an immediate decision. If you are presented an opportunity, and it is from God, it will be confirmed in other ways.
You may receive advice about it, God may speak to you in prayer or you may come across confirming scripture in your daily quiet time with Him.
An open door from God will not be just a one-time fleeting thought. It will be confirmed in other ways.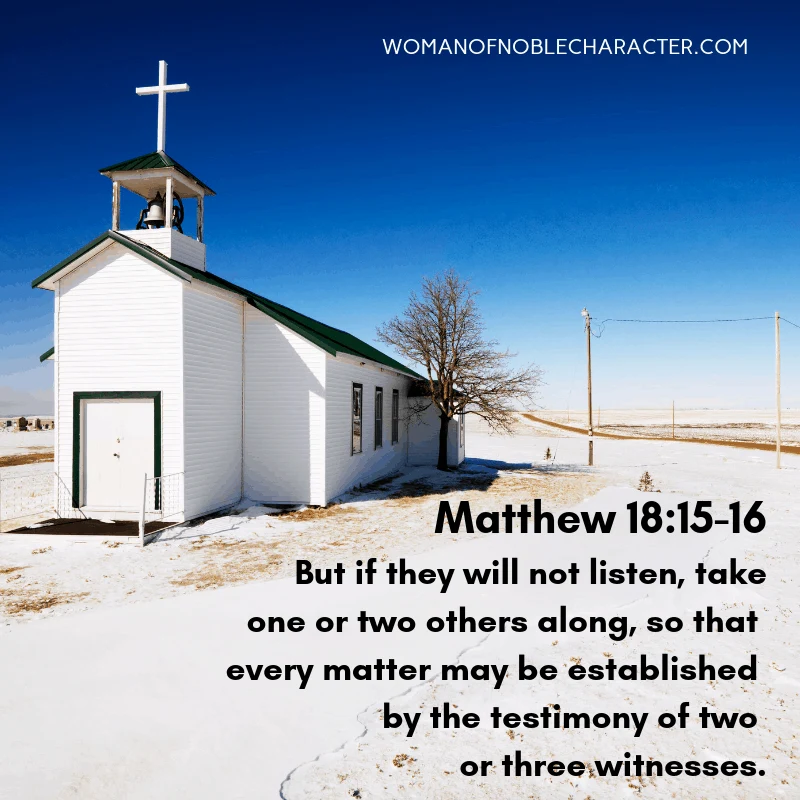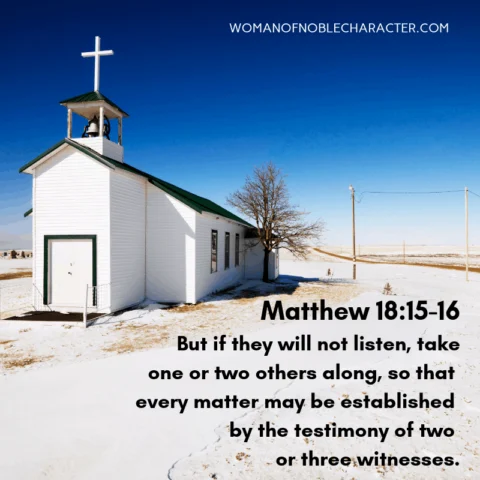 Matthew 18:15-16

"But if they will not listen, take one or two others along, so that 'every matter may be established by the testimony of two or three witnesses'."
Is it Uncomfortable?
If an open door is causing you feel uncomfortable, it may be a sign that God is opening a door to release you from something.
As humans, we often act in ways that are destructive to us. Leaving those behaviors behind can be uncomfortable, but they are meant to release us from harm.
God uses some discomfort to help us grow into the person He created us to be.
Remember, when God is asking you to let go of something, it is victory, not defeat!
John 15:2

"He cuts off every branch in me that bears no fruit, while every branch that does bear fruit he prunes so that it will be even more fruitful."
Is it Causing You to Rely on Him?
Anything that God does in our lives is going to cause us to lean on Him – not grow away from Him. He created us for connection – with Him and others. If the open door makes you feel you can do it on your own, then most likely, it is not of Him. If you find yourself thinking, "I can do this if God is with me", then it is likely a door opened by Him.
Often open doors or opportunities, from God, cause our faith to be tested and strengthened. That is what He wants from us: to grow closer to Him and become more like Christ.
Psalm 18:2

The Lord is my rock, my fortress and my deliverer;

my God is my rock, in whom I take refuge,

my shield and the horn of my salvation, my stronghold.
Is it an Open Door You Didn't Pray for or Ask for?
This one really isn't a test as it is something to consider. There may be opportunities that arise that seem to "fall out of thin air". Open doors that you haven't been praying for or possibly, even considered.
God will bless the obedient.
Think about Mary, mother of Jesus. She sure didn't ask to get pregnant as an unmarried woman! Yet, her gift changed her life and the life of many millions of others.
If an opportunity falls in your lap, consider the other "tests" and if it passes, it may simply be a blessing from God.
God opens doors all of the time and He wants to bless His flock.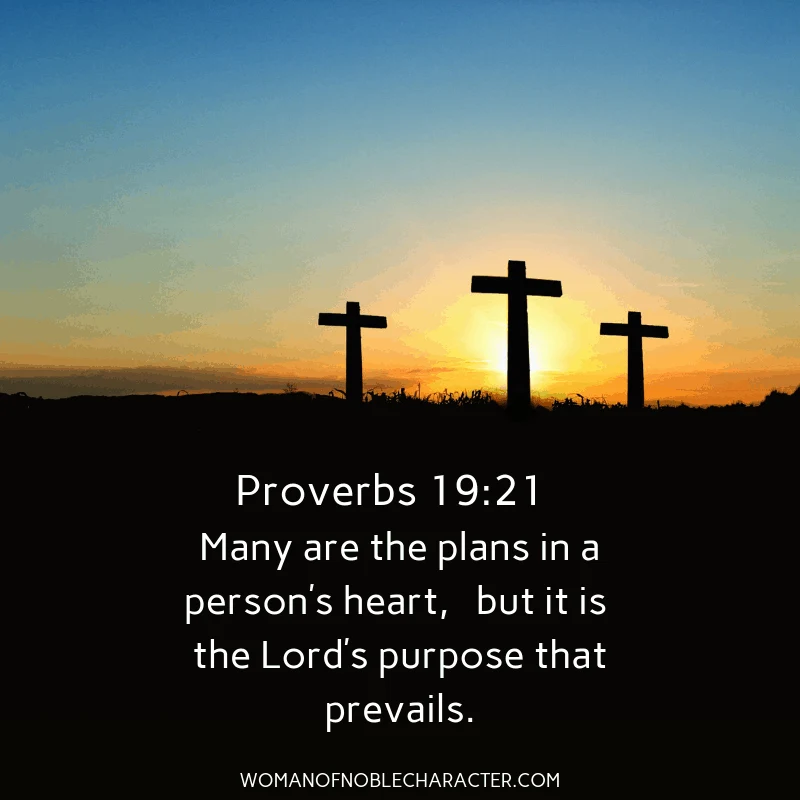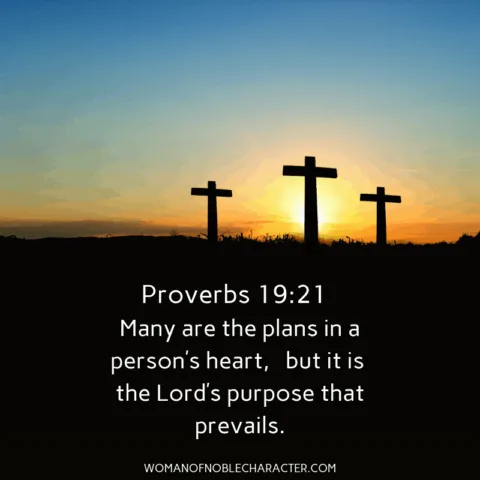 Proverbs 19:21

Many are the plans in a person's heart,

but it is the Lord's purpose that prevails.
Did it Come to You in a Dream?
Throughout scripture, we read of numerous times that the Lord spoke to people in dreams. Jacob, Daniel, Joseph and more. (Here's a great infographic on dreams in the Bible) Some were prophetic, some symbolic and others informational.
When we dream, we can't argue or convince ourselves that these are not doors open by Him.
I recommend keeping a journal about your dreams. I use a section of my War Binder for this. As soon as you wake up, jot them down (You may be like me and not always remember your dreams, but do it when you do remember. If you wait until you grab your coffee, chances are your will forget).
Prayerfully look over your recent dreams and see if you see a pattern or if you feel that God is opening a door to something for you.
Numbers 12:6

he said, "Listen to my words:

"When there is a prophet among you,

I, the Lord, reveal myself to them in visions,

I speak to them in dreams.
Does it Bless Others?
When you look at this opportunity or open door, does it bless others? Not every open door will bless others, but many will. If it will harm others, then it most certainly would not be a God-opened door.
God calls us to bless others. When we do this, we let others see Him through us. However, not every opportunity that blesses others will come from him. For example, robbing a bank would be a financial blessing to your family but will hurt others in the process.
Consider the ripple effect of your open door before taking action.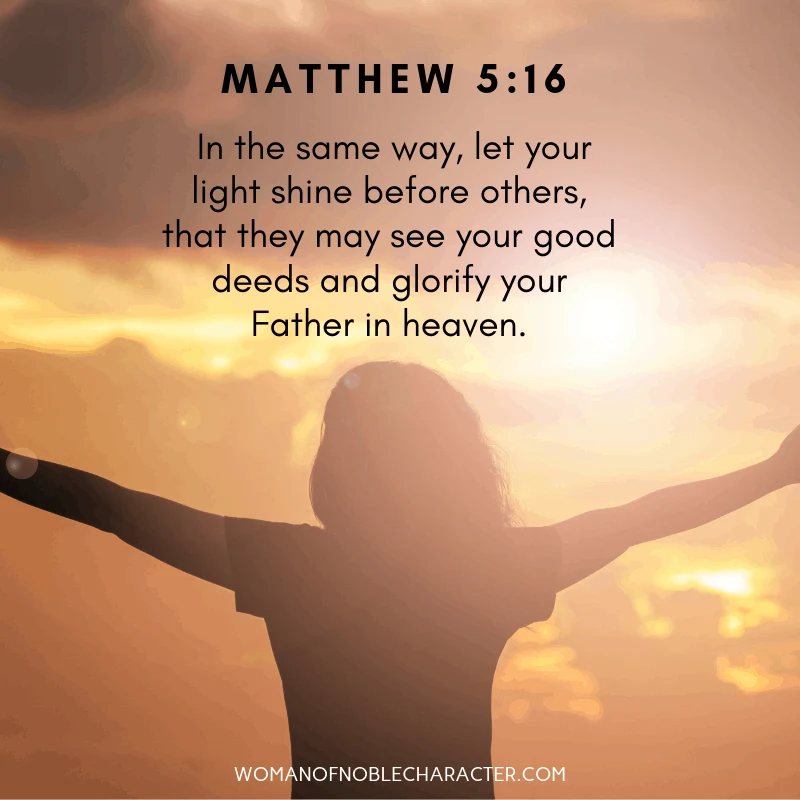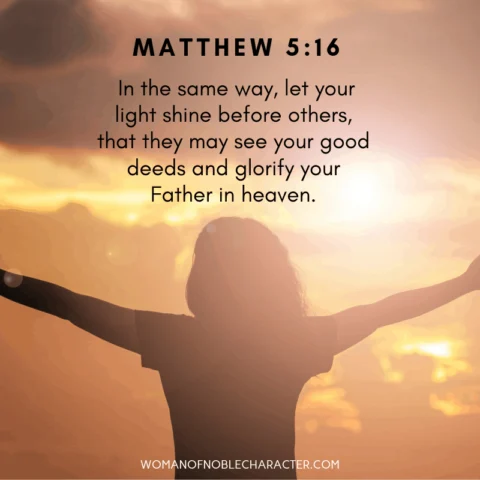 Matthew 5:16

In the same way, let your light shine before others, that they may see your good deeds and glorify your Father in heaven.
Does it Bring Peace?
When God opens a door, it should bring peace, not confusion. That's not to say that open doors won't be scary, at times, but you can still have peace in Him.
You may also face battles from the enemy when deciding to walk through an open door or once you've entered, but knowing that God is with you should bring you peace to face whatever the evil one throws at you.
Jeremiah 29:11

"For I know the plans I have for you," declares the LORD, "plans to prosper you and not to harm you, plans to give you hope and a future."
Has it Been Confirmed through Prayer?
Whenever you face a decision, go to Him in prayer. When you are evaluating if an open door is from Him or not, go to Him in prayer. Be quiet; be still and listen for His voice.
While the above "tests" can help confirm if an opportunity is from God or not, the ultimate confirmation is from hearing His voice. I caution you, though, not to dismiss an opportunity right away if you don't hear Him. Listening for His voice doesn't come easily for everyone, but the more time you spend in prayer and having fellowship with God, the more you will learn to discern if what you are hearing is His voice.
Ask Him for confirmation if the open door was opened by Him. Ask Him daily and listen, truly listen, without distraction.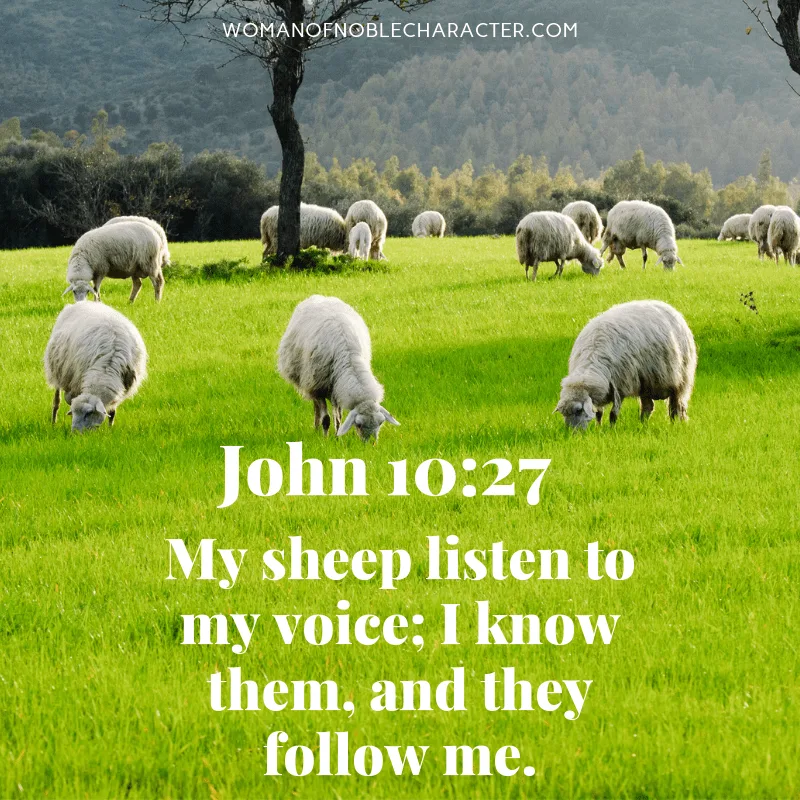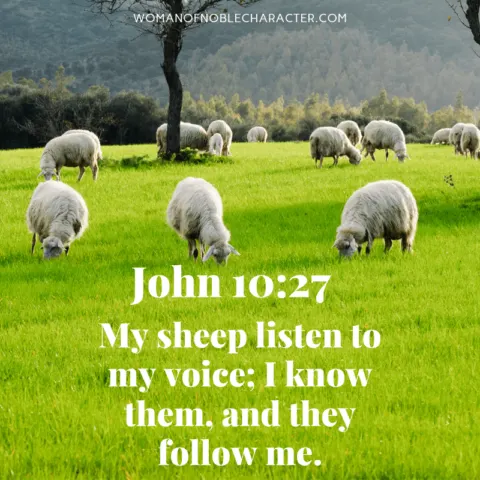 John 10:27

My sheep listen to my voice; I know them, and they follow me.
These are just a few signs that an open door is from God.
When you are presented with an opportunity, evaluate it through prayer, wise counsel and above all, His Word.
When you are presented with an opportunity, evaluate it through prayer, wise counsel and above all, His Word.
For a great message about God opening doors, check out this presentation by Will Graham, grandson of the great Billy Graham.
When the Lord Opens the Door
One of most powerful messages that I took from Will Graham's speech is that not every open door is meant to go through (it may be of Satan and not God). Don't let money, fame or circumstances determine if you should go through a door – only God's Word. Now that's some important wisdom!
For more on open doors in the Bible, you may enjoy this book by Paul L King: Finding Your Niche: 12 Keys to Opening God's Doors for Your Life
Or listen to it on Audible Plus with a free trial!
In Him,
Sue