This page/post may contain affiliate links. As an Amazon Associate, as well as an affiliate of other programs, this means if you purchase something using these links, I will receive a commission on qualifying purchases at no cost to you! For more detailed information, please visit our Affiliate Disclaimer page
I have often thought that if there were any blessings of brokenness, and there are, one of them would be that it gives us a greater sensitivity and compassion to recognize brokenness in others—that's the first blessing of brokenness. I have certainly found that to be true in my own life. You may have found it to be true in yours as well. I write about my experience with brokenness in The Heart That Heals: Healing Our Brokenness Through the Promises of God. Brokenness can be a blessing. Today, let's explore eight more blessings of brokenness.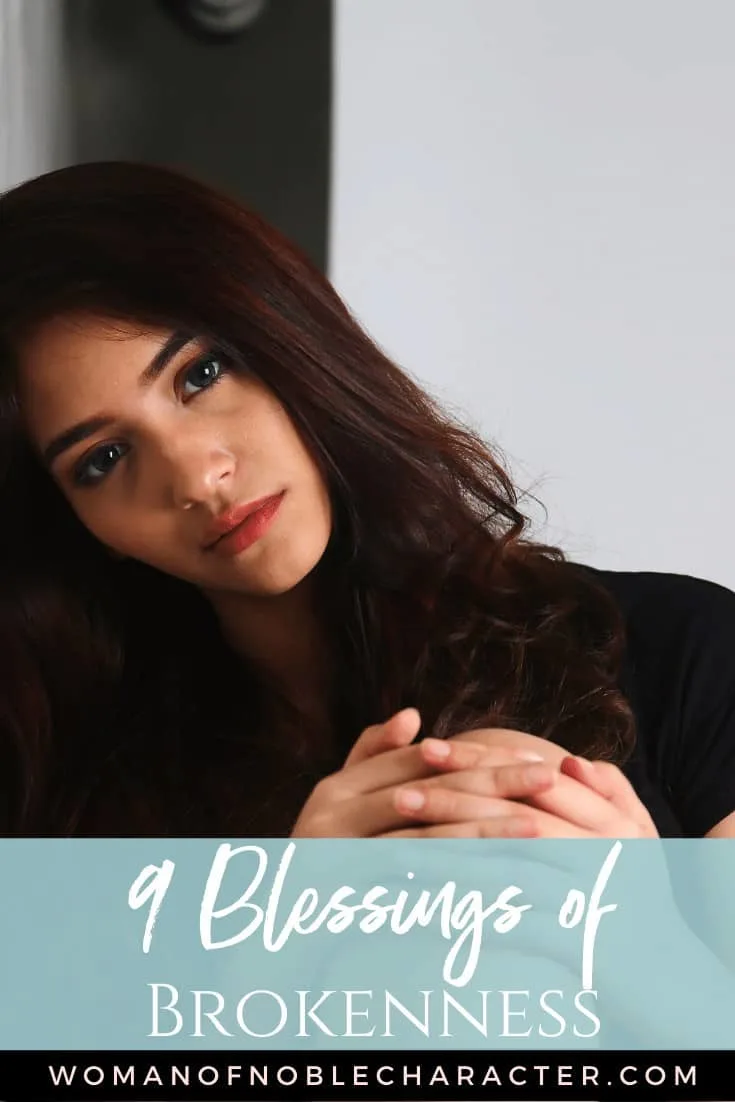 Brokenness Develops Character Qualities
The Israelites were broken people, but they were made stronger because of the burdens put on them by the Egyptians. It says in Exodus 1:12a, "But the more they were oppressed, the more they multiplied." The Egyptians tried to wear the Israelites down. They mistreated them and forced them into slavery. But instead of giving up, the Israelites grew stronger and multiplied. They thrived, and you too friend can thrive under oppression and brokenness!
When we are broken or mistreated, we may feel defeated. However, our brokenness can actually make us stronger. Brokenness can also develop character qualities in us that prepare us for what God has planned for our future. This is a blessing of brokenness.
Brokenness Floods Our Hearts With God's Love
But there is yet another blessing of brokenness that is found in Romans 5. Verses 1-2 say, "Therefore, since we have been justified by faith, we have peace with God through our Lord Jesus Christ. Through Him we have also obtained access by faith into this grace in which we stand, and we rejoice in hope of the glory of God." Look at all of these wonderful privileges listed here that we have as Christians: we are justified by faith, we have peace with God, we have access by faith, we stand in grace, and we rejoice in hope.
Paul goes on to say in verses 3-5, "Not only that (not only do we have all of these wonderful privileges as children of God) but we rejoice in our sufferings also." Not only are we justified by faith, not only do we have peace with God and access by faith, not only do we stand in grace and rejoice in hope, not only all of this, but we also rejoice in our sufferings!
Why? Why would anyone rejoice in suffering? Why did Paul rejoice in suffering? The passage goes on to tell us that Paul rejoiced in his suffering because he knew "that suffering produces endurance, and endurance produces character, and character produces hope." By this we see that the end result of suffering is hope.
But that's not all, it gets even better! Paul goes on to explain in verse 5 "and hope (the end result of suffering) does not put us to shame." Why? Why does hope not put us to shame? Hope does not put us to shame because God's love has been poured into our hearts through the Holy Spirit.
Remember that the end result of suffering is hope? Now we see that the result of hope is God's love being poured into our hearts. The love of God poured into our hearts is the result of hope. I love the use of the word poured here translated from the Greek. His love isn't sprinkled on our hearts. It isn't a splattering of His love. It is a deluge! A deluge of love poured into our hearts. The end result of suffering is hope and the end result of hope is a deluge of God's love poured into our hearts! Our hearts are flooded with His love and this is a blessing of brokenness.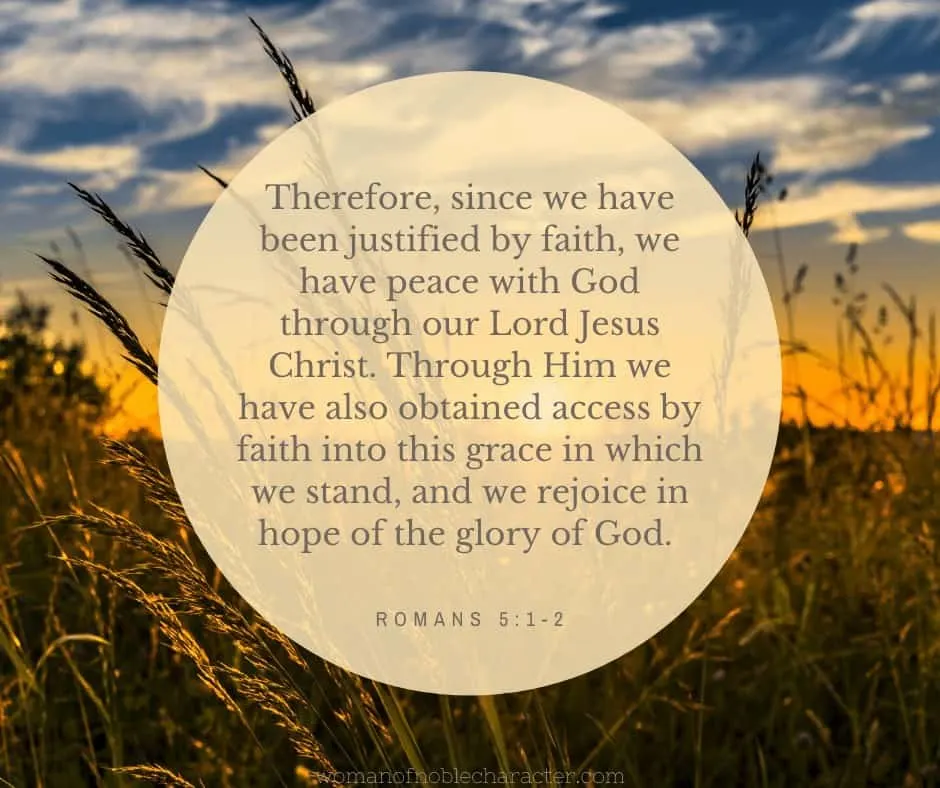 Brokenness Creates a Common Bond
Brokenness brings us together. It gives us a closeness like nothing else can do. Those who have experienced brokenness develop a common bond.
Many of us were witnesses to the common bond developed among the people of New York City on September 11, 2001. You may have experienced a similar bond with your own family or circle of close friends after a tragedy in your life or theirs.
My family developed such a bond. We look at things differently now. The phone ringing late at night sends a chill through me. The words I love you and hugs mean more now. We enjoy life and being with each other more because we know that today could be the last for any of us. Goodbyes are tougher. The laughter is sweeter. Cards and notes are more meaningful and birthdays are more celebrated.
A common bond is a special thing whether it is born of tragedy or happy times. We all need this kind of bond with others. It too is a blessing of brokenness. I'm reminded of a quote by C.S. Lewis that says, "Friendship is born at that moment when one person says to another: What! You too? I thought I was the only one." Friend, you are not the only one with brokenness. I am not the only one. We're in this boat together, and God is at the helm! A common bond is a blessing of brokenness.
Brokenness Reveals a God Who Upholds Us
Another blessing of brokenness is the blessing of a God who upholds us. It says in Psalm 145:14, "The Lord upholds all who are falling and raises up all who are bowed down." Sometimes our brokenness seems to be far more than we could ever bear. Maybe you are there. Maybe you're wondering today, "How can I go on bearing this?" Give that brokenness to God!
Chapter 145 of Psalms holds a multitude of evidence as to how and why God is able to uphold the fallen. Just Look at these wonderful promises:
His greatness is unsearchable [vs 3]

He does mighty acts across generations [vs 4]

He is full of glorious splendor and majesty [vs 5]

He does wondrous works [vs 5-6]

He is righteous [vs 7]

He is gracious and merciful and abounding in steadfast love [vs 8]

He is good to all and (again) merciful [vs 9]

His kingdom is an everlasting kingdom [vs 13]

He is the source of all of our daily needs [vs 15-16]

He is righteous in all His ways and kind [vs 17]

He is near to all who call on Him in truth [vs 18]

He hears our cries and saves us [vs 19]

He preserves us [vs 20]
These verses are an encouragement to anyone who is broken. He is just waiting to lift us up. He wants to uphold us! Give Him your brokenness.
In Matthew 11:28-29 Jesus says, "Come to Me, all who labor and are heavy laden (all those who are broken), and I will give you rest. Take My yoke upon you, and learn from Me, for I am gentle
and lowly in heart, and you will find rest for your souls."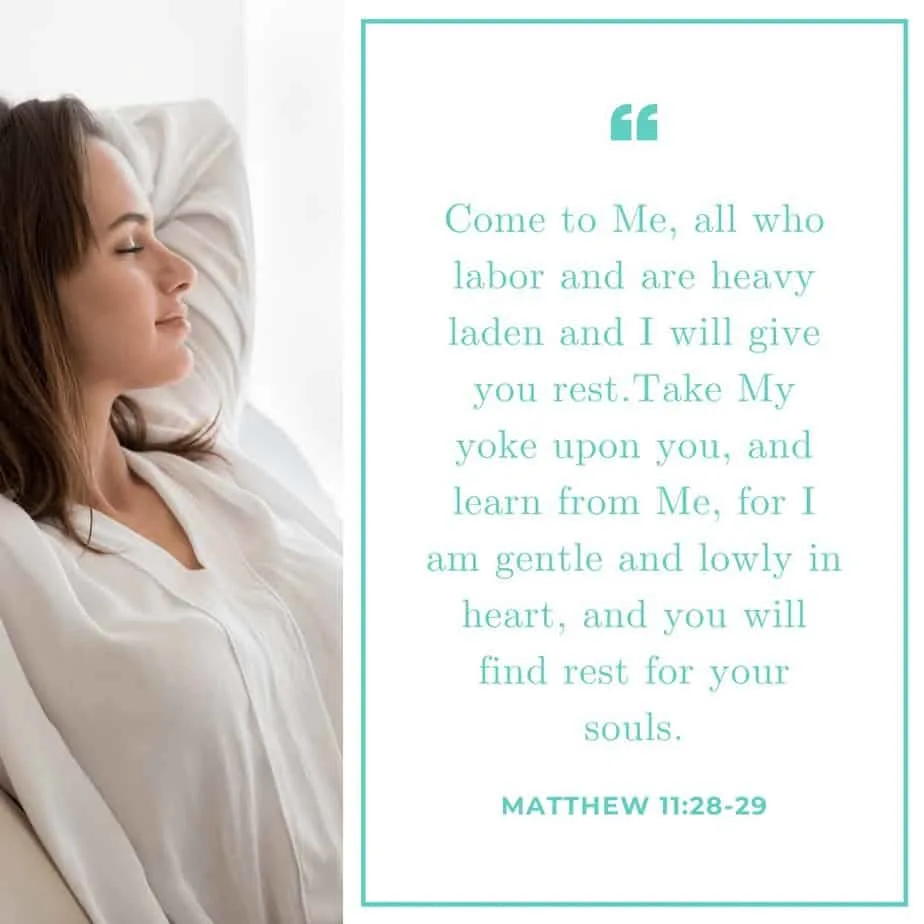 What a comfort and blessing to have a God like that! You will find rest for your soul there, friend! Come to Him and find rest today. This is just another blessing of brokenness—a God who upholds us.
Brokenness Makes Us Stronger
Maybe you are suffering today for the cause of Christ. Maybe your brokenness is one of persecution because of your faith in Him because you have chosen to be His child. In Acts 5:41 Luke says, "Then they left the presence of the council, rejoicing that they were counted worthy to suffer dishonor for the name." Have you ever thought of the brokenness of persecution as being a blessing? It can be. It certainly would push us to be more Christlike.
I have a friend who frequently travels to China to minister to the underground churches and their pastors. I remember a story he told one time of a pastor there whose son was jailed because of his faith in Jesus Christ. My friend tells how the pastor felt honored that his son was found worthy to suffer persecution and dishonor for the name of Christ. When the pastor was asked if we should pray for the religious persecution in China to stop, he replied, "No! The persecution makes the church stronger." This too is the blessing of brokenness— the church grows stronger. We grow stronger.
Brokenness Proves Our Worth
In Acts chapter 5, Luke recounts the events of Peter and John being persecuted. They were
physically abused for their faith in Jesus Christ. Both of these disciples had firsthand knowledge of how Jesus had suffered and they counted it a privilege to suffer for His sake. It was a privilege for them to be found worthy to suffer dishonor for the name of Jesus Christ.
In Matthew 5:11-12 we read: "Blessed are you when others revile you and persecute you and utter all kinds of evil against you falsely on My account. Rejoice and be glad, for your reward is great in heaven, for so they persecuted the prophets who were before you." The prize of persecution—your reward will be great in heaven. If this is the boat you are in today, friend, you are in good company. You're in a good boat, "for so they persecuted the prophets who were before you."
We find in Acts 5:42 that the brokenness of persecution was a blessing as it formed the first home Bible study. In Acts 8:1-4, Acts 11:20-21, and 1 Peter 1:1, we also see that it was a springboard for the spread of the gospel. In Galatians 5:11, we see that the brokenness of persecution is the proving ground that Paul was preaching the truth.
But are we worthy to suffer persecution or dishonor for the name of Christ? What is our proving ground? Are we teaching and spreading the truth? Is our lifestyle a picture of truth? Is there proof of the Gospel in our daily living? The brokenness of persecution could be that proof.
Brokenness Grows Our Trust in God
Job lost almost everything he had: his family, his wealth, and even his health. Through all of this, God never revealed to Job the purpose of his suffering. He never revealed to him that Satan himself had challenged Job's motives for serving God. Job's friends, even his wife, turned against him after he lost everything. But Job just kept on trusting God!
Do we trust God through our brokenness? What about when everyone turns against us? Can we still trust Him? At the end of the book of Job, Job says. "I had heard of You by the hearing of the ear, but now my eye sees You" (Job 42:5). Job, through his many trials and loss, had experienced God in a new way. A blessing of brokenness can be that we see God in a different light, we experience Him in a way we could not have in any other circumstances, and our trust for Him grows.
Brokenness Can Be Used For Good
In Genesis 50:19-20, Joseph finally, after years of bearing the burden of being kidnapped, sold to slave traders, being falsely accused, thrown in prison and forgotten, faces his kidnappers—his own brothers. This is what he has to say to them:
"Do not fear, for am I in the place of God? As for you, you meant evil against me, but God meant it for good, to bring it about that many people should be kept alive, as they are today."
God meant it for good! We cannot always see this blessing right away. There may be times that we never know how God meant it for good— like Job. It is, however, a blessing to know that everything, even the brokenness that comes into our lives, is a result of a God we can trust. To know that in His infinite plan, He meant it for our good, is a blessing of brokenness.
So, the next time you see brokenness in your life, friend, look for the blessing! Rejoice in your suffering. Embrace the common bond and the fact that you are being held. Are you suffering for the cause of Christ? Count yourself worthy. Use this time of brokenness as a time to learn to trust Him more knowing that He means it for your good and His glory! Yes! There are blessings of brokenness.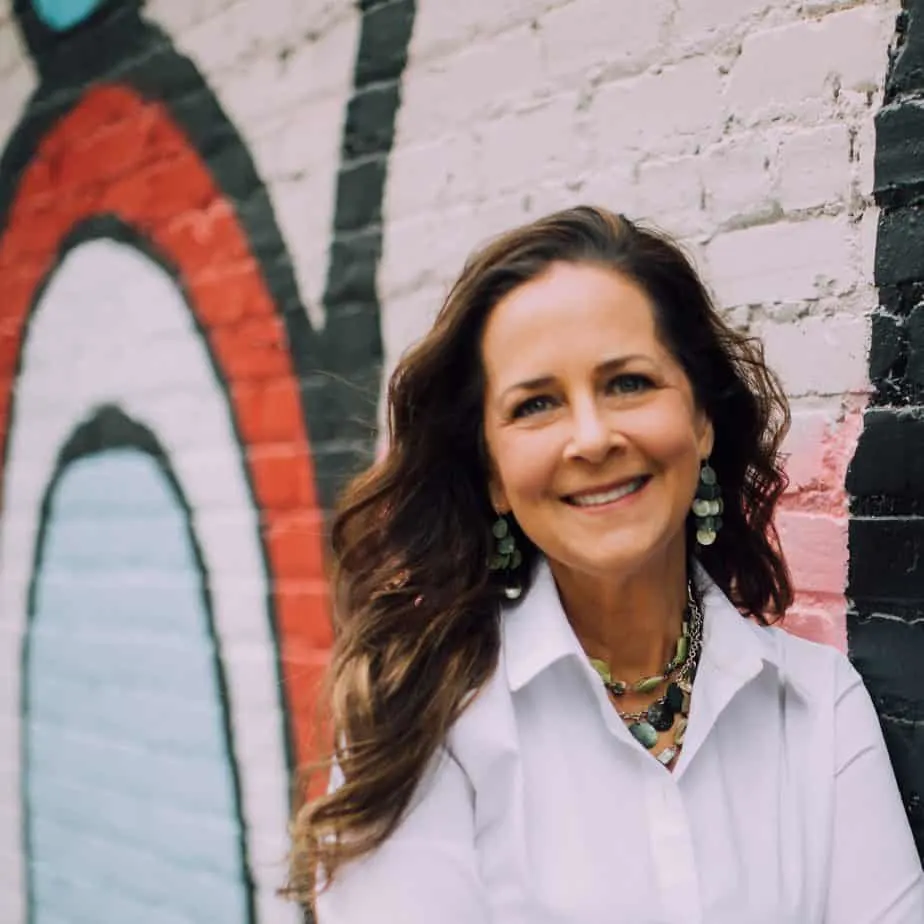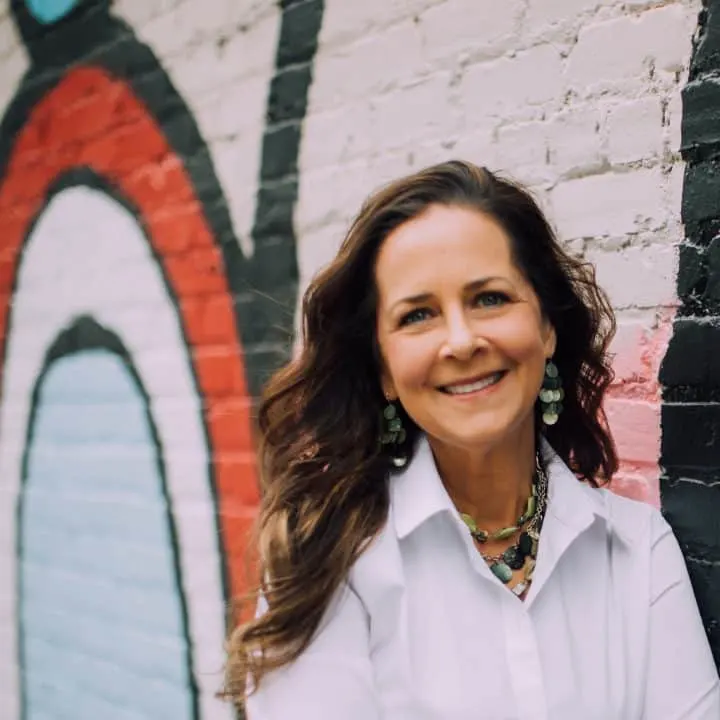 Bio of Patsy Burnett:
Patsy is a wife, mother of four, and grandmother. She is a Christian lifestyle blogger and content manager at InstaEncouragements.com with a heart for encouraging women to grow in and share their knowledge and love of Jesus Christ. She drinks more coffee and eats more dark chocolate than the average person. Patsy lives in Atlanta, Georgia with her husband and Ellie the cat.
Follow InstaEncouragements:
WEB www.InstaEncouragements.com
INSTAGRAM www.instagram.com/instaencouragements
PINTEREST www.pinterest.com/instaencourage
FACEBOOK www.facebook.com/InstaEncouragements
TWITTER https://twitter.com/InstaEncourage
Looking for more on overcoming through faith? See this post.