This page/post may contain affiliate links. As an Amazon Associate, as well as an affiliate of other programs, this means if you purchase something using these links, I will receive a commission on qualifying purchases at no cost to you! For more detailed information, please visit our Affiliate Disclaimer page
If you're human, you have regrets. If you're a Christian, you might be wondering what does the Bible say about regrets. I was curious too, so I did some research.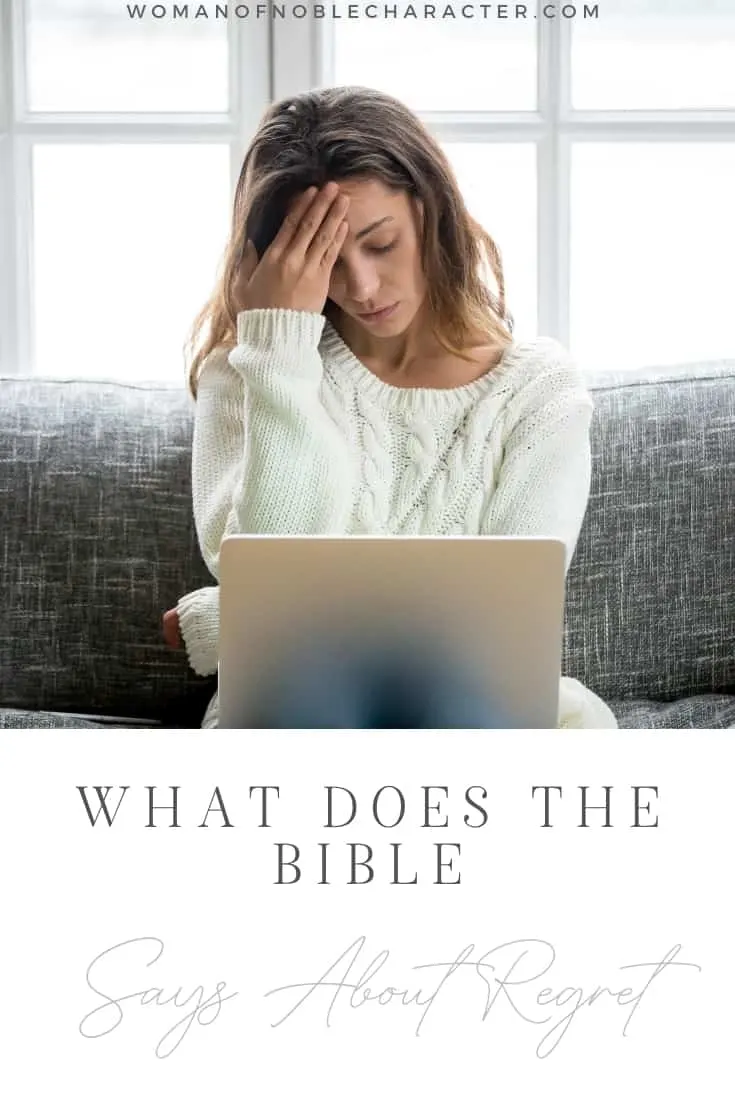 I have my minor regrets. Like the time I wore the wrong shoes to a wedding. My feet didn't forgive me for a long time. And then there was the time I was lazy about repacking the diaper bag, and my kid had a blowout — at church. Fun times.
When I was a young adult out of college looking for a steady job, I worked at a receptionist at a senior apartments community. I got my foot in the door there full time because I was the part-time Activities Director. After several months of doing my best with a spirit of excellence , my boss recommended that I go interview at one of the other properties. A full-time associates director position had come available, and it would be a promotion and a raise.
I prayed that I'd get the job and discussed with my parents (I was unmarried at the time) what kind of salary I should try to get. I was already highly recommended by my boss. My regret is that I didn't ask for a higher salary in my interview, and I later discovered corporate would have given it to me. I could have gotten another 10 thousand a year. How many times I kicked myself for that!
What are your regrets? You may have regretted your choice of school, your major, or even who you married (I hope not!). If we aren't careful, they can all pile up over time and weigh us down into deep disappointment. But the good thing is, we can both look to the Word of God for some insight.
Anyone's Biggest Regret
Repent therefore, and turn back, that your sins may be blotted out. Acts 3:19 ESV

If we confess our sins, he is faithful and just to forgive us our sins and to cleanse us from all unrighteousness. 1 John 1:9 ESV

Just so, I tell you, there will be more joy in heaven over one sinner who repents than over ninety-nine righteous persons who need no repentance. Luke 15:7 ESV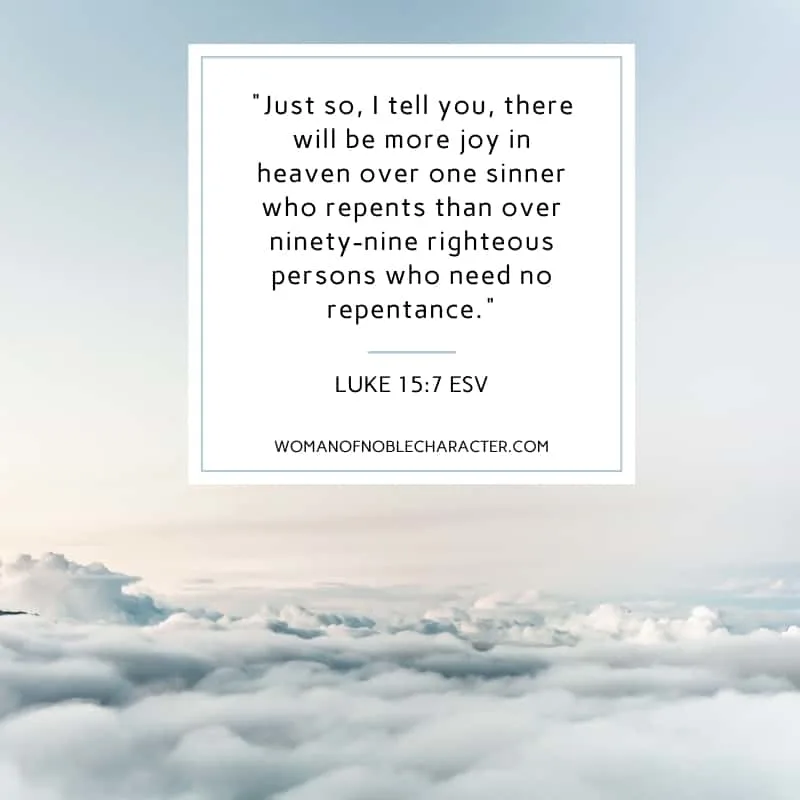 Bible Verses About God Having Regrets
"I greatly regret that I have set up Saul as king, for he has turned back from following Me, and has not performed My commandments." And it grieved Samuel, and he cried out to the LORD all night. 1 Samuel 15:11 NKJV
When the LORD saw that human wickedness was widespread on the earth and that every inclination of the human mind was nothing but evil all the time, 6 the LORD regretted that he had made man on the earth, and he was deeply grieved. 7 Then the LORD said, "I will wipe mankind, whom I created, off the face of the earth, together with the animals, creatures that crawl, and birds of the sky ​— ​for I regret that I made them." Genesis 6:5-7 CSB
Doesn't it seem a bit surprising that God had regrets? At least it does to me. Yet God has emotions; the Bible is full of examples. Note that in these verses, God didn't stay in it. Therefore, we shouldn't either. I'll share more about how to overcome your regrets biblically in a moment.
More Bible Verses About Regret
You won't regret giving your heart to Jesus:
For godly grief produces a repentance that leads to salvation without regret, but worldly grief produces death. – 2 Corinthians 7:10 CSB
David was a man who had some regrets. Here's an example of how he felt:
I am feeble and severely broken; I groan because of the turmoil of my heart. Lord, all my desire is before You; And my sighing is not hidden from You. My heart pants, my strength fails me; As for the light of my eyes, it also has gone from me. Psalm 38:8-10 NKJV
Jeremiah wrote how he felt after he turned away from God:
"After my return, I felt regret; After I was instructed, I struck my thigh in grief. I was ashamed and humiliated because I bore the disgrace of my youth." Jeremiah 31:19 CSB
"Do not remember the former things, Nor consider the things of old. 19 Behold, I will do a new thing, Now it shall spring forth; Shall you not know it? I will even make a road in the wilderness And rivers in the desert. Isaiah 43:18-19 NKJV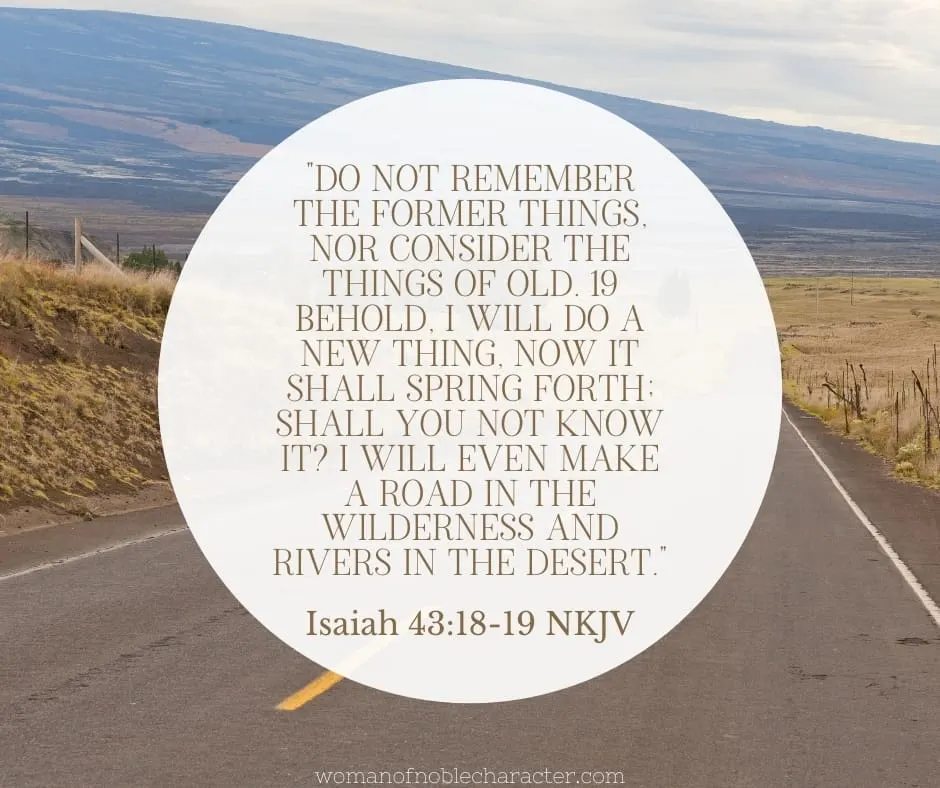 How to Deal with Your Regrets Biblically
Remember that there is no condemnation in those who are in Christ (Romans 8:1). Regret is not a sin. You just might need to forgive yourself and let go of the past.

Give your regrets to God. Isn't it wonderful that He understands what we go through? His comfort and rest are waiting to replace all of your shame and regrets. Jesus said, "Come to me, all of you who are weary and carry heavy burdens, and I will give you rest." Matthew 11:28 NLT

Forget about it. Take Paul's goal of "Forgetting the past and looking forward to what lies ahead" (Philippians 3:13 NLT). Since God forgets your sins, you can forget your sins too. "And I will forgive their wickedness, and I will never again remember their sins" (Hebrews 8:12 NLT).

Look for the good. I know it's difficult to think of what good could come from bad choices, but if you try, you will often find something. If anything, God can use it as a learning experience. He can cause spiritual growth. Romans 8:28 (NKJV) says, "And we know that all things work together for good to those who love God, to those who are the called according to His purpose."
Is It Possible to Avoid Having Regrets?
While it's not possible in your humanness to avoid having regrets completely, it certainly is possible to decrease the potential for them when you live yielded to God. For example, if you rely on your own wisdom, you'll probably find yourself with a regret in your future.
Instead, pray for God's direction and get His wisdom moving forward. I love the promise in James 1:5 (NKJV) that says, "If any of you lacks wisdom, let him ask of God, who gives to all liberally and without reproach, and it will be given to him."
I hope it encourages you to see that you're not alone. Maybe one or more of these verses stood out to you. Won't you write it down in your journal along with the four ways to deal with your regrets. You won't regret it!
---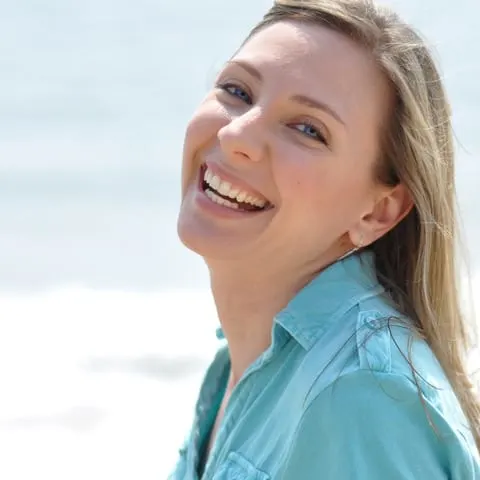 About Guest Writer Kelly R. Baker