This page/post may contain affiliate links. As an Amazon Associate, as well as an affiliate of other programs, this means if you purchase something using these links, I will receive a commission on qualifying purchases at no cost to you! For more detailed information, please visit our Affiliate Disclaimer page
This may be the most raw, vulnerable post I've ever written. It is sure to open up old wounds and hurt that I've tried for decades to heal.
I'm not writing this for shock value. I'm writing it to show you what God has showed me through the worst time in my life. I'm writing it to show you that God has a plan for your life – no matter what mistakes you've made in the past. I'm writing it to show you that God loves you and forgives you. I'm writing it because you may need to hear my story.
I'm Sue. A Christian writer, speaker, and ministry leader and I've had an abortion.
I know, I know. Christian women and abortion normally don't go in the same sentence. But my abortion testimony is a bit different and God has laid it on my heart to share it after all of these years.
There is hope after abortion. Really after anything in your life that has caused you guilt or shame.
If you've read any of my story or even my testimony, you know that I was married to my high school sweetheart for over twenty years. We married when I was 22 and still lived a life of freedom and even partying.
We were both raised Catholic, but, despite making the sacraments of the Catholic religion (infant baptism, communion, confirmation, and marriage) to that point, we were not believers. Sure, we believed in God, but church was more of a tradition for us than true faith.
I had my first child, a son, at age 26. I loved being pregnant and felt such joy the first time I felt him kick and move. Growing life inside of me was the most amazing experience.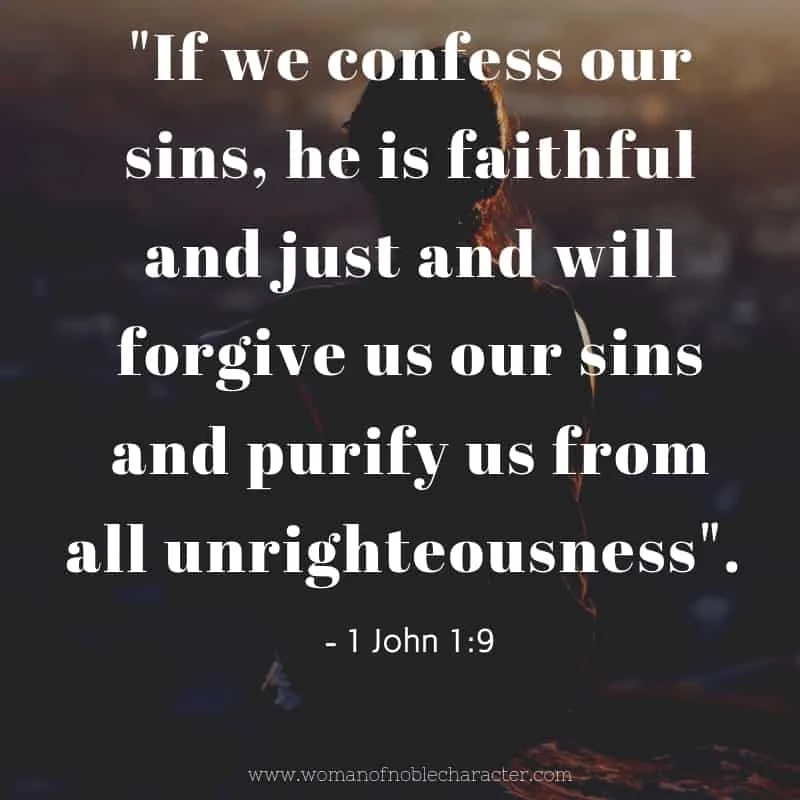 As my son, grew, I relished being a mother. I loved that boy (and still do) with all of my heart.
Like most young couples, my husband and I struggled with money and had our share of marital strife.
We didn't attend church but had our son christened in the Catholic church.
I was straddling things of God and things of this world.
In fact, after we were married, but before I had my son, I traveled to Washington, DC, with a friend, and attended a pro-choice rally at the capitol.
I didn't see (or chose not to see) that abortion was a sin. Even if I knew it was a sin, I don't know that it would have mattered much. I was blatantly sinning in other ways, as well.
I had never planned on having an abortion myself but, at the time, felt that out-of-touch men in government had no right to tell me (or others) what to do with my body.
My Second Pregnancy and The Act that Altered My Life Forever
Two years after my son was born, I got pregnant, again. I was terrified to tell my husband. I knew he would not be happy about the news as money was already tight and childcare was costing over 1K per month (and this was back in the mid-90s). He was also from a large family and knew the struggles of having a lot of children, especially so close together. We had already decided that we would have two kids but they would be at least four years apart.
As I expected, he was not only "not happy", he was enraged. He told me that I needed to have an abortion and that there would be no discussion.
I'd like to say that I prayed for God to soften my husband's heart or for Him to intervene. But I didn't.
After a tearful few weeks, when I was far enough along for the procedure to be performed, I made an appointment at a clinic.
No one but my husband and my best friend knew that I had made plans for an abortion.
While I waited for the date to arrive, I focused on my son. I cleaned the house. I drank alcohol. I did everything but acknowledge the life inside of me. The more I thought about this little human growing in me, the more I cried. So I numbed myself.
The day of the abortion, itself, is a blur. I know that my husband drove me and I remember that we didn't talk much in the car.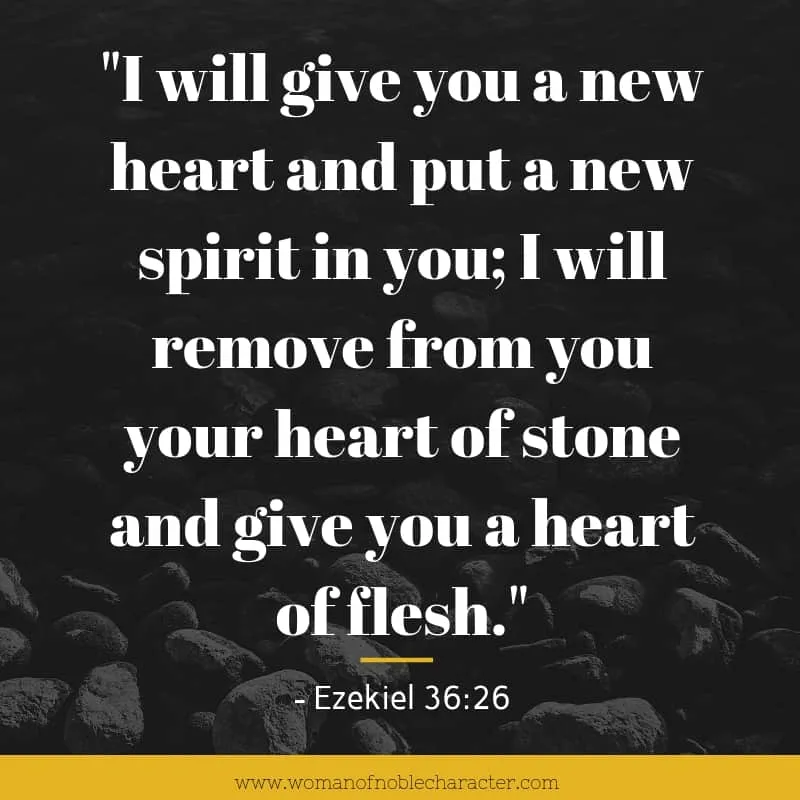 When it was over, I remember crying and holding my stomach, feeling cramping and incredible loss.
My husband told me that there was no sense in talking about it and that we had done the right thing for us, at the time. There was nothing that we could do about it, so why obsess over it?
I felt absolutely no hope after the abortion. None. Despite the fact that I had to go home and mother a sweet little boy.
Looking back, I often wonder if I shouldn't have fought harder. If I could have done things differently. My husband was an imposing man. And, while he never struck me, he had been physical with me. I was afraid of him, in many ways.
Pregnancy Number Three and a Broken Heart
The following year, I became pregnant again. I was overjoyed and decided that no matter what my husband said, I was having and keeping this baby.
Again, I was trembling as I told him, but, surprisingly, he agreed, without a fight, to have this baby. (Perhaps the abortion had affected him, too?).
I was so excited and started re-reading pregnancy books and buying maternity clothes.
When I was fourteen weeks pregnant, I started to bleed. I called my doctor who told me to come right to his office. He did an ultrasound and informed me that I had lost the baby. There was no heartbeat.
Because I was already in my second trimester, the fetus would probably need to be removed through a D&C.
I was devastated.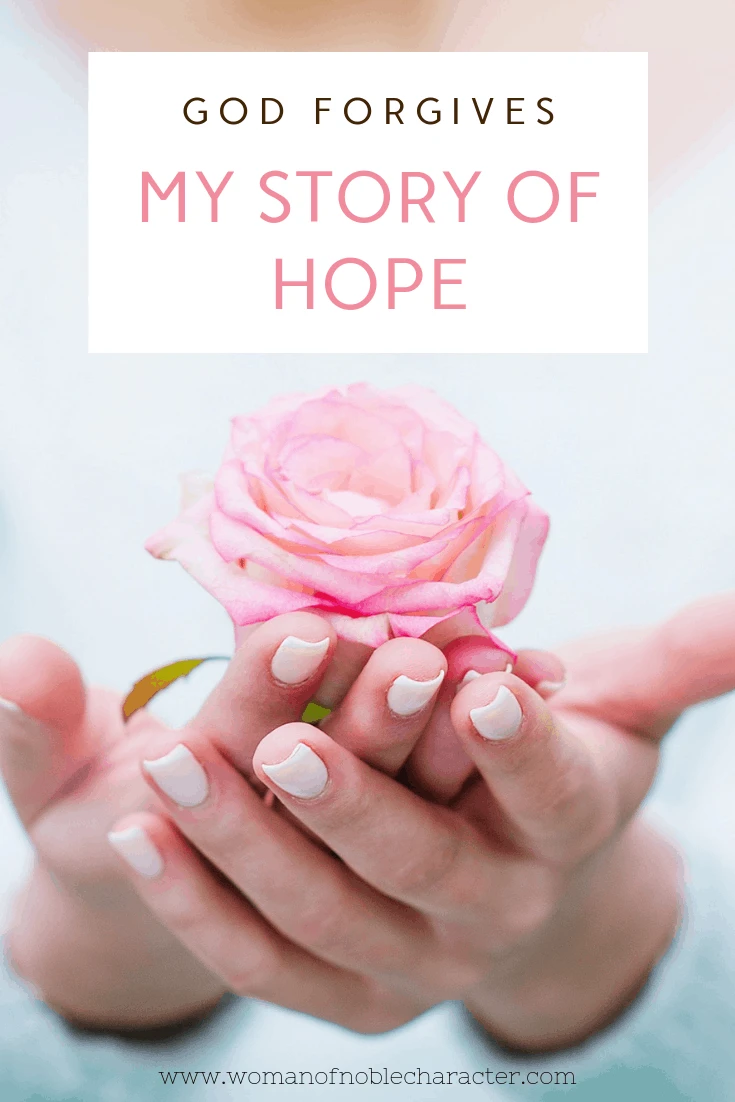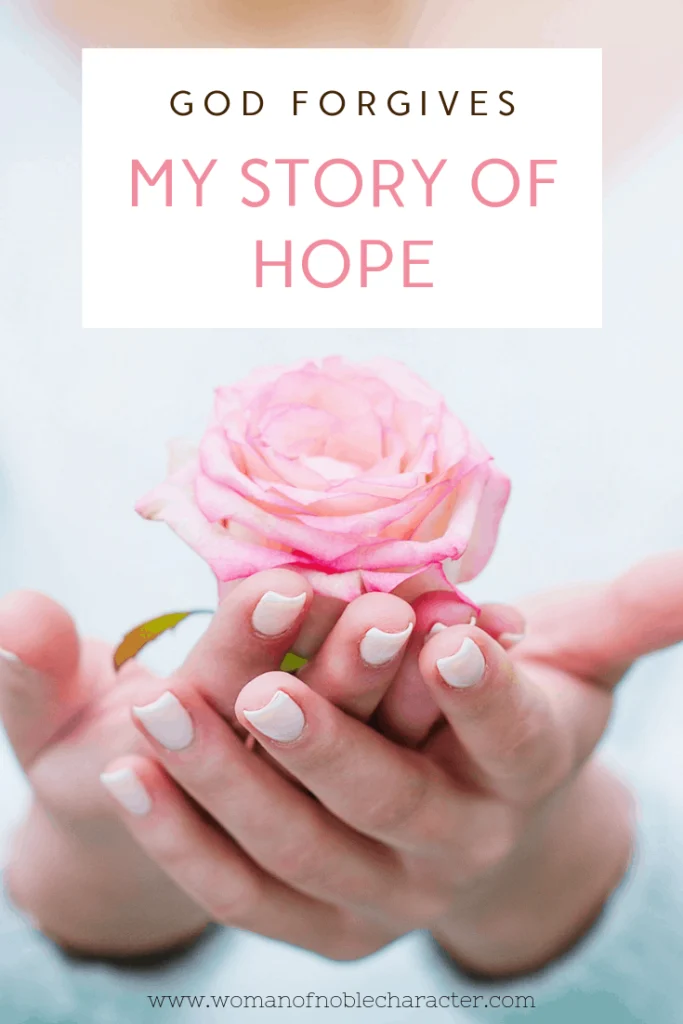 I just knew that God was punishing me for killing my second child.
To add salt to the wound, my sister-in-law was also expecting a baby within a few weeks of my due date. A club that my husband and his brother were in announced, via newsletter, that both she and I were expecting. They published it after I had already miscarried. For a few weeks, I stopped answering the phone. Members of the club kept calling to congratulate us. I just couldn't bear to tell anyone else that we had lost our baby.
I grieved for a long time while my husband didn't seem to be affected. Men handle things differently than women do. God wired us differently (as I discuss in my book, The God-Centered Marriage).
I don't believe that the loss didn't affect him at all, but it certainly didn't the way it affected me. I had life growing inside of me. I was connected to that child (and the one I aborted), in a way that he never could be. I don't blame him, but my heart was shattered.
I had to continue to put on a brave face and mother my sweet little now three-year-old boy.
Pregnancy Number Four: Joy and Sorrow
Three years after my son was born, two years after the abortion, I found out that I was pregnant for the fourth time.
The feelings I felt were a mixture of elation and terror. I was so afraid that I would lose this baby, too.
I feared that God would never let me have another child because of the heinous thing I had done.
Unlike the other pregnancies, I had no morning sickness. To me, this was a sign that something was wrong.
I went to all of my doctor appointments and each time, everything was fine, but still feared losing the baby.
The same week that I learned of this pregnancy, my mother was diagnosed with stage four ovarian cancer. To say that I was emotionally wrought, would be an understatement.
At about the end of the first trimester, I started to spot. See? I thought I was going to lose this baby, too.
I went to the doctor and he assured me that everything was just fine.
After a physically healthy but emotionally exhausting pregnancy (I obsessed about something being wrong with my son and over God punishing me for my sins, plus my mother's terminal illness), I gave birth to a very healthy 9-pound 5-ounce boy via cesarean section.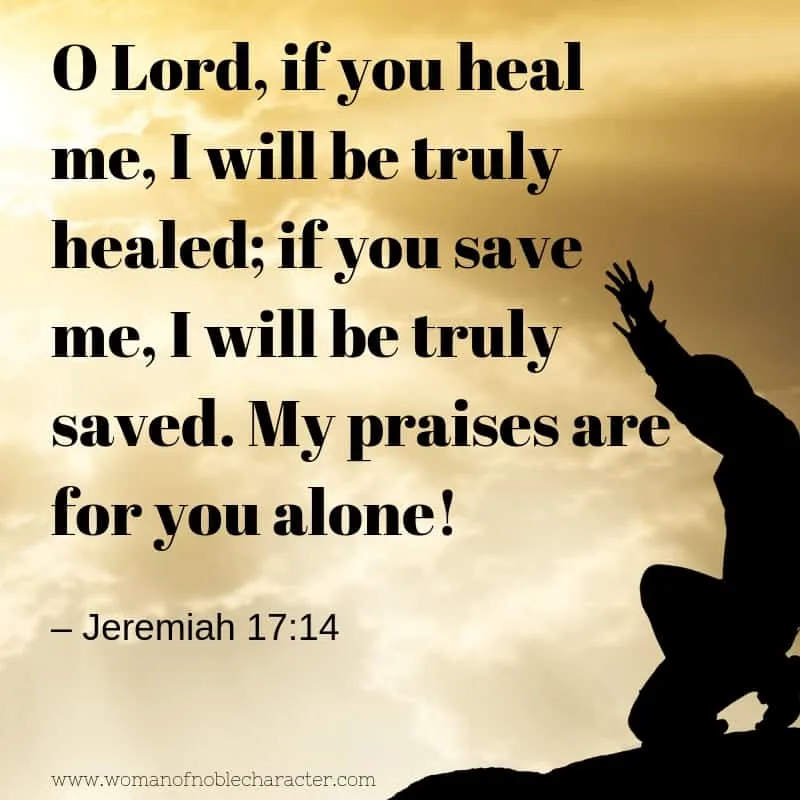 It Was Predestined
There I was, mother of two sons and living daily with the guilt of an abortion. I resented my husband for forcing me to do such a terrible thing.
I was going along living life as a busy mom of two and coping with the loss of my mother. I was angry at the Catholic church for how they treated her during her illness.
I was struggling with not just the Catholic church but with God. How could He let these terrible things happen to me? Why did He take my mother?
All along, God knew that He had a plan for my mother and for me.
Within a year after my mother's passing, I was saved by the blood of Jesus.
(You can read a bit about my issue with how the church treated my mother as well as my testimony in this post).
An Ending and a New Beginning
Over the next several years, my fervor for Jesus grew. I devoured the Bible and began homeschooling my children with a Christian curriculum.
The closer I grew to God, however, the further I grew from my husband.
His drinking escalated. His cheating increased. Our fighting grew worse.
My faith was, what finally caused him to ask for a divorce, I became a Jesus freak, he said. (I later learned that it was the woman he was seeing for the past year of our marriage that was the true reason he asked to end our marriage).
I went through a number of difficult years but continued to grow in my faith. Eventually, I met my husband, Mike, who I believe was truly sent from God.
He supports me and my ministry and has a passion for Christ that is beautiful to see. Mike has encouraged me to write my books and to share my story.
I've grown to have a deep passion for helping women grow in their faith as I know the healing power of Jesus, firsthand.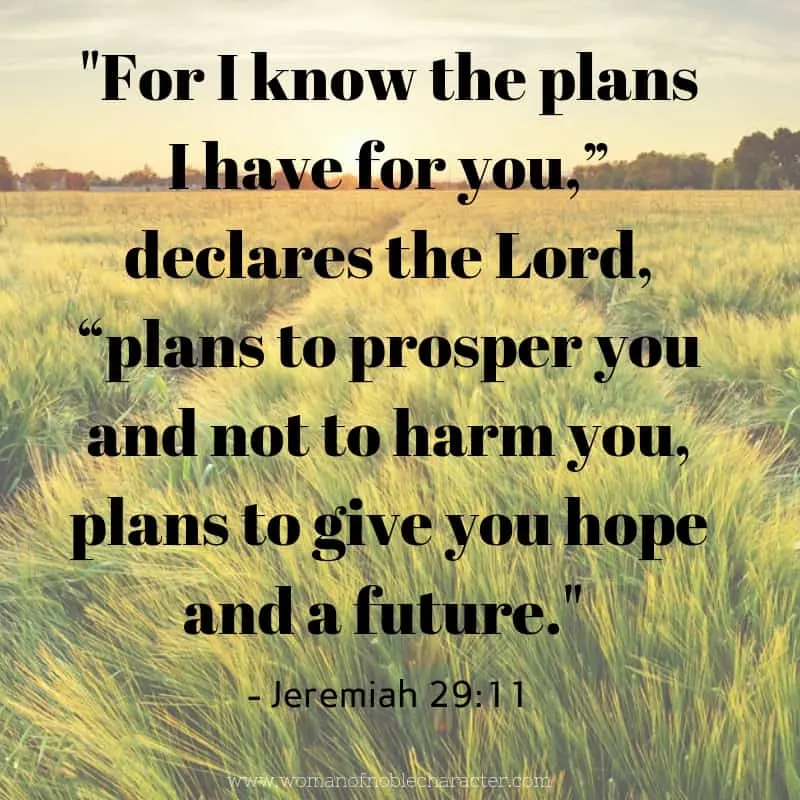 What I Learned From Having an Abortion
So, what's the purpose of my sharing my abortion testimony with you?
Despite committing the worst sin I could ever imagine, God was with me.
Have you ever wondered what the Bible says about abortion? The answer is the same thing it says about any other sin. God loves us and forgives us.
As I look back over my life to that dark time and since I now know that God was working in me. He taught me a few things that I want to share with you.
"If we confess our sins, he is faithful and just and will forgive us our sins and purify us from all unrighteousness". – 1 John 1:9

Yes, I sinned and it is something I think about daily, but God has already forgiven me. Last year, I wrote a post about forgiveness. Stop peeking into your old box of sins. God has already forgiven you.

It took a long time for me to realize that despite the grave mistake I made, He forgave me. I am washed clean by His blood.

No matter what you have done, you are never too far gone to be saved by God. He loves you and He forgives you.
You are not who you were before the Holy Spirit
When you accept Christ into your heart, you "put off your old self". You are not who you used to be. You are created new in Christ.
I am no longer that selfish, afraid young wife who committed a grave sin. I am reborn in the Holy Spirit and so are you.
God has changed you from the inside out.
"I will give you a new heart and put a new spirit in you; I will remove from you your heart of stone and give you a heart of flesh."- Ezekiel 36:26
If you had told me 25 years ago that I would be a Christian author and speaker, I would have outright laughed in your face. But God…oh, God. He had a plan for my life which is far greater than anything I could have asked or imagined.
You could be a prostitute like Rahab or a poor widow like Ruth. Where you are now is not where you are going. God has a plan for your life.
Don't let today's circumstances keep you from knowing you are meant for great things in His kingdom.
"For I know the plans I have for you," declares the Lord, "plans to prosper you and not to harm you, plans to give you hope and a future." – Jeremiah 29:11

God can use anyone for His glory

I'm nobody special. I never went to seminary or served in the mission field overseas, but God tells me that I am beautiful and He created me just the way I am to serve Him and His Kingdom.
He orchestrated my life events, I think so that I can share my story with others and help them to see and feel God's love. He brought me to my knees, thirsty, to drink in His Word so that I could help others wrap themselves in scripture.
A teenage girl, pregnant and unmarried, became the mother of our Lord Jesus Christ. If that doesn't show you that God can use anyone for His glory, right?
God can use you, too, my friend. You may be going through something tough right now or have a past hurt that is holding you back, but God can use you, perhaps right where you are.
(If you are struggling to find your purpose in God, see this post)
"Very truly I tell you, whoever believes in me will do the works I have been doing, and they will do even greater things than these, because I am going to the Father." – John 14:12
God uses all things to work together for good
Everything in our lives – the sad or disturbing, the happy and pleasant and everything in between, God uses to work together for good.
My abortion? Although it is still my most leaden sin, He has used it to bring me to a place of complete dependence on Him.
It has taught me so much about myself, the world, and mostly, His love, which is so far and wide and unfailing.
God has taken that act and everything before and since to mold me into the woman I am today. The woman who finds joy in His Word. The woman who is happily married to a man who loves Him as much as I do.
He has taken everything in my life and worked it together for good.
He is doing that for you, too, sweet sister. He loves you that much.
"And we know that in all things God works for the good of those who love him, who have been called according to his purpose." – Romans 8:28
Our God is a God of healing
Jehovah Rapha, the Lord Who heals, can heal bodies, souls, and spirits.
It took a while and it took my giving myself completely to Him, but God healed my broken heart. No matter your source of hurt or your illness – be it physical, emotional, or behavioral, God can heal you. Maybe not in the way you might think, but His ways are greater than our ways. He will carry your burden. He will heal your wounds. (even self-inflicted ones, like mine)
O Lord, if you heal me, I will be truly healed; if you save me, I will be truly saved. My praises are for you alone! – Jeremiah 17:14

Then Jesus said, "Come to me, all of you who are weary and carry heavy burdens, and I will give you rest. Take my yoke upon you. Let me teach you, because I am humble and gentle at heart, and you will find rest for your souls." – Matthew 11:28-29
Cry out to Him openly, honestly. God hears you and He forgives you, but most of all, He loves you.
My heart still breaks for what I did that awful day many years ago. My soul longs to meet that precious child in heaven, one day. I wonder what God would have done in his or her life had I not taken it. But, I am healed by His love and know, sweet friend, that He loves you and can heal you, too.
There is hope after abortion. I'm living proof.
I pray that my abortion testimony encourages you. I pray for all of the lives lost. I pray that one day, abortion will be illegal everywhere.
For more on my story and how I overcame adversities through Christ, see this post.
Because He lives,
Sue