This page/post may contain affiliate links.  As an Amazon Associate, as well as an affiliate of other programs, this means if you purchase something using these links, I will receive a commission on qualifying purchases at no cost to you! For more detailed information, please visit our Affiliate Disclaimer page
Christian Women Youtube Channels are growing in popularity and I've got a great list for you to check out!
Recently, I shared a list of magazines for the Christian women. I love reading magazines when I can just sit and relax (not that it happens often!), but sometimes you need a boost of encouragement, but can't focus on reading. That's where YouTube is a great choice! You can click on video and listen while folding laundry, cooking dinner or any of the million other things we do, as women.
I've also shared my list of best Christian women Instagrammers to follow. You can check that out here.
FREE Bible Study Worksheets to Help You Dig Deeper Into His Word
Below is a list of tons of Christian Women YouTube Channels that you will want on your "playlist". All of the YouTubers are Christian. Many are women. Each of them brings a different style and personality and chat about different topics. You'll find some "seasoned" women, some college-aged – all who love Jesus and sharing with other Christian women. These Christian YouTube Channels are sure to make you laugh, cry and think.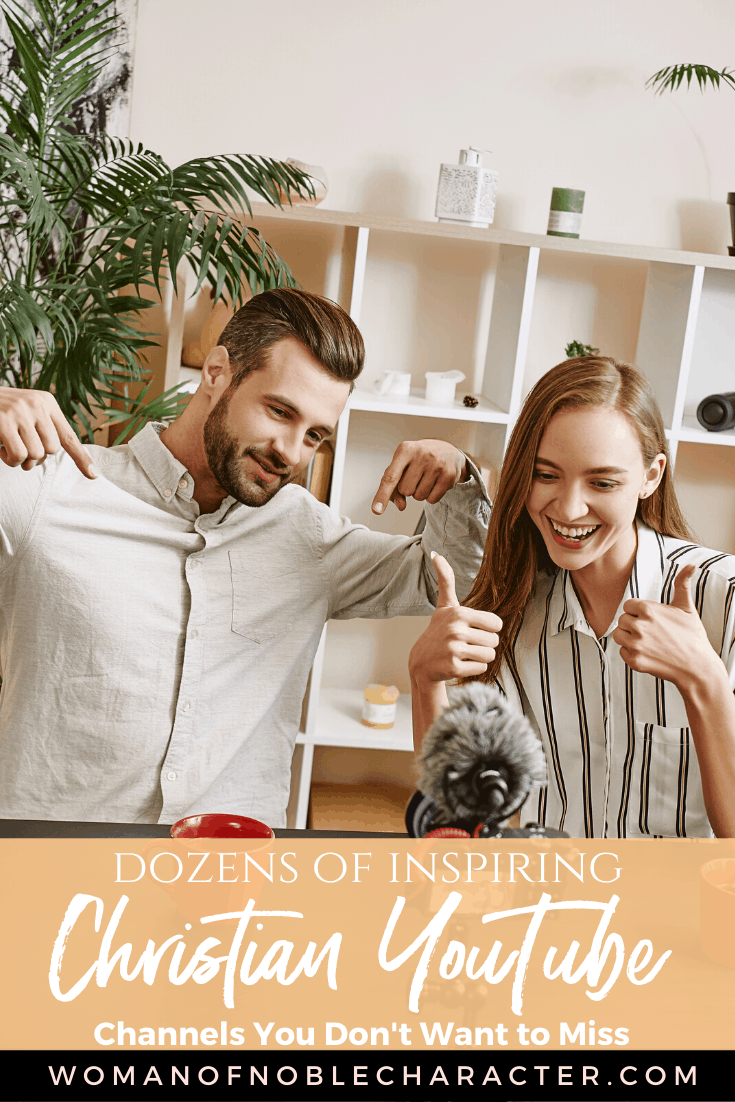 While I've listened to at least one (and in some cases, many more) videos from each of these Christian Women YouTubers, I cannot vouch for all of the videos. Take a look and listen and let me know your thoughts.
Christian YouTube Channels You'll Want to Check Out
Dozens of Inspiring Christian YouTube Channels You'll Want to Check Out
What a great list, right? Who have I missed? Who would you add to the this list of Christian YouTube Channels?
Are you a podcast listener? You're sure to find a new great podcast to listen to on this Ultimate List of Podcasts for Christian Women!
Wholesome, Christian entertainment is tough to find. See this post on the Christian equivalent of Netflix.
Because of Him,
Sue