Awesome Magazines for Christian Women to Check Out
This page/post may contain affiliate links.  As an Amazon Associate, as well as an affiliate of other programs, this means if you purchase something using these links, I will receive a commission on qualifying purchases at no cost to you! For more detailed information, please visit our Affiliate Disclaimer page
Magazines for Christian women.
In today's digital society, there aren't as many print magazines as there once had been. I always loved having magazine subscriptions. It was so exciting to receive a new magazine in the mail! I would pour over it with a cup of coffee and loved reading about my favorite things. I had subscriptions for many of my interestes and hobbies including mixed media art, papercrafting, health and more. Currently, I have just one magazine subscription – for Food Network. I love to cook and try new recipes for my husband and family.
I would love to subscribe to a magazine which was focused on me, my life and my faith as a Christian woman. As I began my search for magazines for Christian women, I thought that I would share my results with you in case you are looking for a magazine to support and encourage you on your walk of faith.
FREE Bible Study Worksheets to Help You Dig Deeper Into His Word
I've provided the list of magazines that I have found, along with a link to their site to learn more and if they are digital or print magazines. My hope is that this list provides a good resource for you. During my search, I found a number of magazines for Christian women that were no longer in print or no longer publishing – even on the web. With this handy list, perhaps I'll save you some time chasing down no-longer-in-print magazines.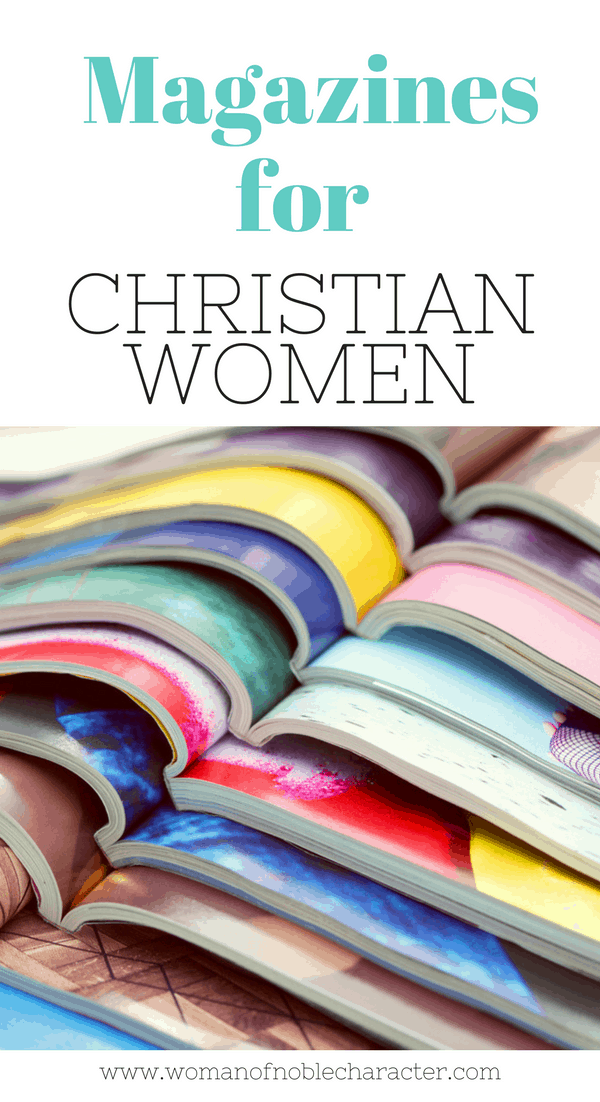 Today's Christian Living – Print
Today's Christian Woman – Digital
Christian Woman Magazine – Digital and Print
Deeply Rooted Magazine – Printed, bi-annual
Do you subscribe to any magazines? If so, which ones? Have you found any great magazines for Christian women? If so, please share!
Because of Him,
Sue
For Great Gifts for Christian women, see this previous post HERE.
FREE Bible Study Worksheets to Help You Dig Deeper Into His Word