This page/post may contain affiliate links. As an Amazon Associate, as well as an affiliate of other programs, this means if you purchase something using these links, I will receive a commission on qualifying purchases at no cost to you! For more detailed information, please visit our Affiliate Disclaimer page
Money and differing opinions on how to manage it, has long been a top reason for divorce, even in Christian marriages. One spouse may be a spender, the other a saver. One may never balance a checkbook, the other balances it down to the penny and will spend hours tracking down purchases if the checkbook is off by just a few cents.
God gives us money through our vocations and other means, but it is up to us to be good stewards of that money. Are you and your spouse "on different pages" when it comes to money management?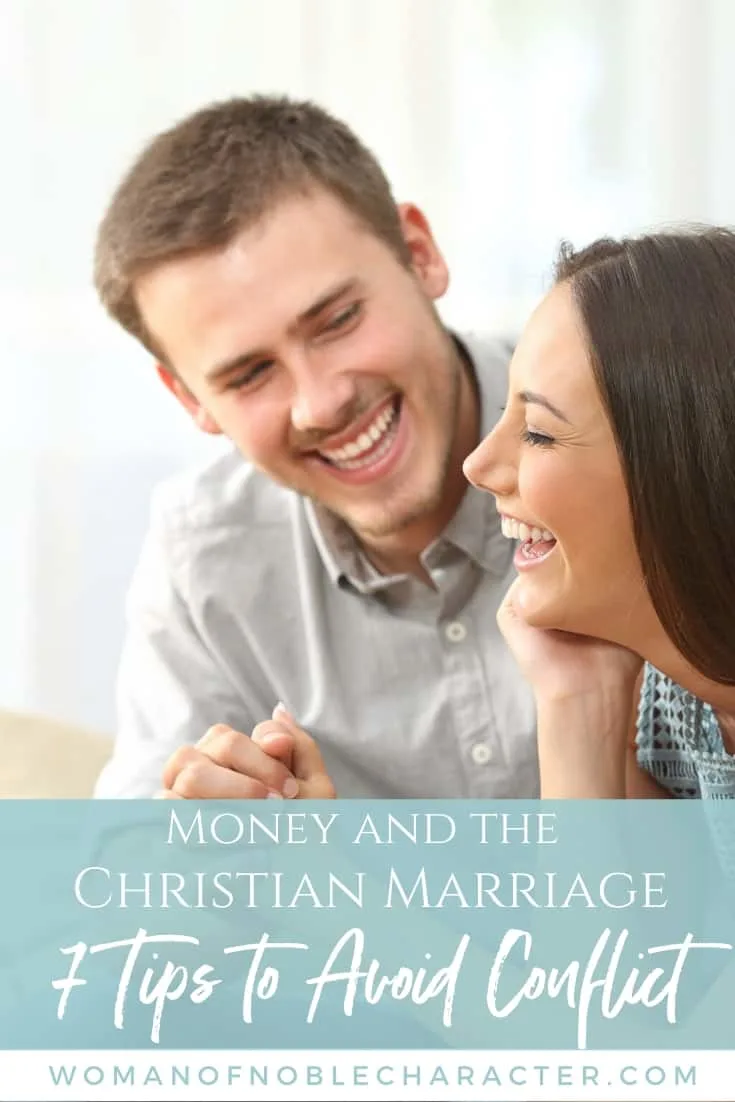 (For 12 biblical principles on money management, see this post)
Here are some tips to prevent money from being a thorn in your marriage:
As with any topic, pray about money. Pray that God will help you manage it in a way that is pleasing to Him.
No matter how tempting to keep separate accounts, have joint bank accounts. This encourages transparency and avoids secrets in how each of you spend your money. If you have separate bank accounts, how would you feel if your husband looked over your bank statements? If you have nothing to hide, you are on the right track. If you don't want your husband to see how much money you spent at the mall or the craft store, I recommend praying about this issue and asking God to reveal to you what needs to change. Is it by combing your bank accounts? Setting aside time each month to look over each other's statements? Perhaps, it is changing the way you spend money.
When money, including bank accounts, are separate, it encourages a "his and mine" mentality. This can be dangerous in a marriage and can provide the flint to spark fights in a marriage.
""Seek first the kingdom of God and his righteousness, and all these things will be added to you." – Matthew 6:33
3. Talk with your spouse about money. Preferably before you get married, but even if you have been married for years, this is important. Discuss tithing, saving, priorities on what to spend money on. Decide who will pay the bills and what "checks and balances" you will put in place for accountability.
4. Keep good records of money. No matter which spouse manages the checkbook, both should know where to find important financial records and how to read them.
5. Together, increase your knowledge about money. Take a course, read a book about investing together, watch videos on how interest works.
6. Create a budget together. When you look at how the money in your house is being spent, you find opportunities to improve and plan for the future. It's recommended that you look over your budget at least once a month to make sure you are staying on track. If you find that you are spending more (or less) every month on certain areas of your budget, it's time to adjust the budget and look for additional ways to save.
7. Set guidelines for how to spend money. In my house, any purchase over $100 requires both spouses to agree. It may be more or less in your home, but if you set these standards in advance, you are less likely to have arguments later about how money is spent.
A note on tithing: If both spouses are Christians, they know that giving God the first tenth is commanded in the Bible. Tithing is God-ordained and our first priority should be pleasing Him. If you are married to an unbeliever, this area is a bit more tricky, but the wife is to submit to her husband in order to lead him to the Lord.
Wives, in the same way submit yourselves to your own husbands so that, if any of them do not believe the word, they may be won over without words by the behavior of their wives,

1 Peter 3:1-6
Since this issue can be quite a polarizing one for many marriages, the resources you seek should be biblical and proven. The below recommendations meet both criteria:
I continue to study what the Bible says about money and read reputable books and blog posts about Christian finance.
My favorites are Biblical Money Management and Managing Money God's Way. The latter is a thirty one day devotional. Each day, focusing on a different insights, questions and discoveries on biblical money management. My husband and I are working our way through this together and love the biblical foundations for each concept.
The Biblical Money Management: What to do with a Rolls Royce Lifestyle, When You Live on a Honda Paycheck. There are tons of resources on managing money, teaching your kids about money, budgeting and what the Old and New Testaments say about money.
Both are solid for instructing on Christian finance.
Of course, many Christians are aware of the teachings of Dave Ramsey in regarding to Christian finance, particularly Financial Peace University. I have personally used his methods for paying down debt and am an advocate for most of his books.
Living on One Income
When speaking to groups about finance for Christians, I often hear women share that they wish they could stay home with their children. To be honest, that situation becomes more difficult in our society, but it is possible. You CAN live on one income, if you make the right choices.
Ready to get a handle on your finances? Grab our low-cost resource pack – high value, low cost to get you back on track. Bill paying, budgeting, and finances printable resource pack.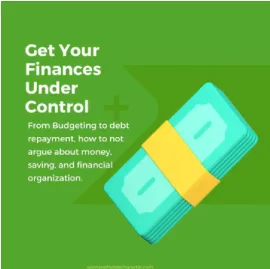 What would you add about managing finances in the Christian marriage? I'd love to hear from you.
For more on Christian marriage, consider my book, The God Centered Marriage.
Because He Lives,
Sue