This page/post may contain affiliate links. As an Amazon Associate, as well as an affiliate of other programs, this means if you purchase something using these links, I will receive a commission on qualifying purchases at no cost to you! For more detailed information, please visit our Affiliate Disclaimer page
Do you have an attitude of gratitude or I think that in our Christian walk and in our marital walk, often we forget to remember to be thankful. It's easy to remember when your husband left his socks on the floor or forgot an important date, but do you remember all of the good things he does? If so, do you let him know how thankful you are for what he does? For who he is?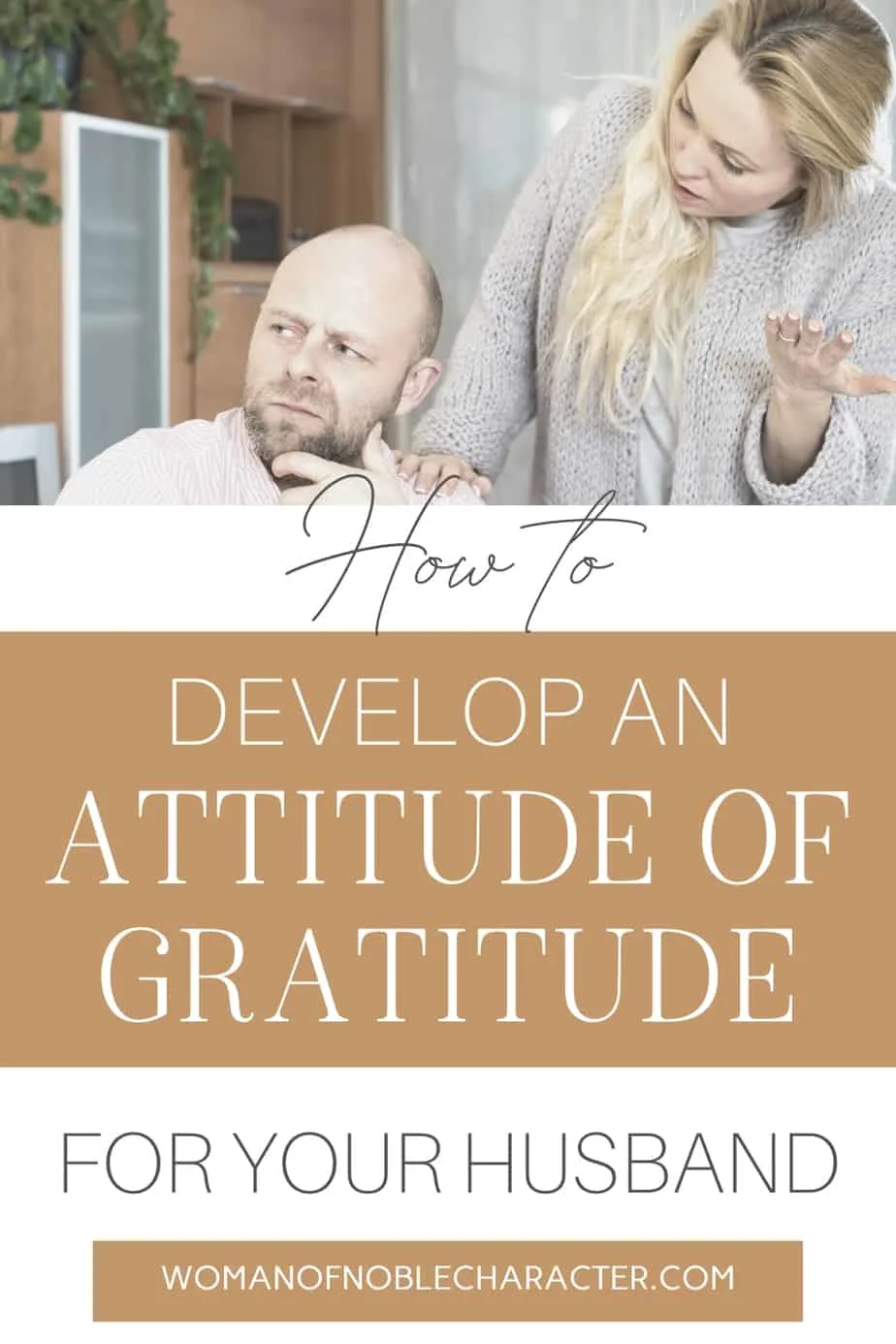 If you spend your days focusing on all of the wrong things he does, it begins to weigh, not just on your marriage but on you and your happiness, as well.
I've struggled with this, too. Earlier this week, I found myself annoyed with my husband for not getting anything done in the house. He had a slow week at work and, well, let's say that he wasn't very motivated when he was at home. Here I was working on my day job as well as this site, cooking dinner, cleaning the house and so much more. And, there he is relaxing! It made me frustrated to say the least.
When I read my Bible that day, God, once again, placed a verse before me that changed my "stinking thinking"
Be joyful always; pray continually; give thanks in all circumstances, for this is God's will for you in Christ Jesus. 1 Thessalonians 5:16-18
He has a way of doing that, doesn't he? I immediately thought of how selflessly my husband was when he cared for me during my cancer diagnosis and surgery. How he makes and brings me my coffee in the mornings. How he never fails to compliment me. How hard he works for our family.
I was the problem here, not him. He had a day off and deserved a day of rest. More than likely, I was just feeling overwhelmed and he was the unwitting target. Now, each day, when I do my prayer and gratitude journaling, I make sure that I write at least one thing that makes me thankful for my husband. When I'm feeling a bit ungrateful, as I was that day, I can look it over and be reminded of what a wonderful man and husband he is. I am working on my attitude of gratitude.
Francis Chan, in his book You and Me Forever, explains the importance of changing your focus from the here and now to the eternal and looking at God's purpose for your marriage, and your life.
"A strange thing happened when Lisa and I started living with an eternal lens," he writes, "it caused us to enjoy the here and now!"
When you focus on the big picture and look beyond your own happiness, your spouse's happiness and the fleeting goal of earthly happiness, you can see happiness through God's eyes.
Living gratefully, however, does not eliminate current struggles, but gratitude will allow you to more easily weather those storms together.
"It's not that we shouldn't pay attention to obvious problems before us," Chan writes, "but we need to look at them with an eternal lens."
I'm sure you've noticed that things tend to build up. Take criticism, for example. If you consistently hear it or speak it, then, over time, it becomes your mode of operation. The same holds true for gratitude. If you lean toward thankful thoughts and speech, then that becomes your usual response. Whatever you fixate on will then flow from the inside out.
As written in Matthew:
"But the things that come out of a person's mouth come from the heart, and these defile them." – Matthew 15:18
Turn Your Thoughts to Gratitude, Forgiveness and Grace
The amount of gratitude you have will indicate the level forgiveness and grace you extend. If you are struggling with appreciation, you are more than likely struggling with forgiveness and grace as well. When gratitude is lacking, discontent will settle in the heart.
Lacking thankfulness will cause discontent to fill your heart and home. But, if you zero in on the gift of gratitude, it will transform you from the inside out and flow into your marriage.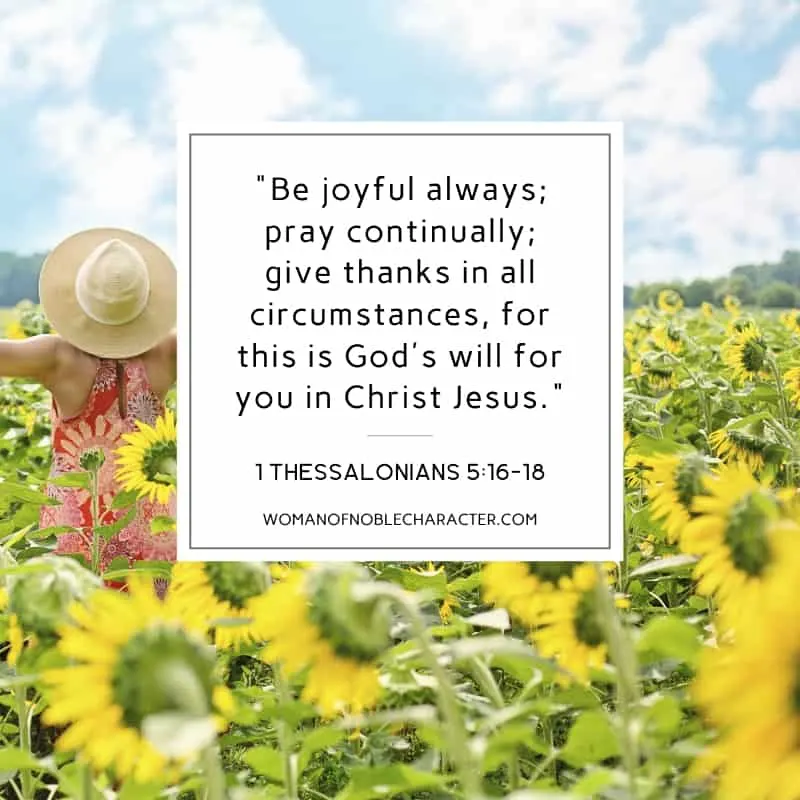 "Thank you" is a good start, but it goes much further than that.
Many of us say "thank you" out of habit or politeness. We tell the checkout person at the store thank you. When someone holds the door open for us, but an attitude of gratitude is much more than just politeness.
Do you have an "Attitude of Gratitude?"
An "attitude of gratitude" means that you have made a habit of thankfulness and appreciation in all parts (big or small) of your life. It is concentrating on what you have, instead of what you don't have. Gratitude is a habit; practice.
A habit or practice can be developed
Prayer helps you develop a new attitude. Even the worst can turn around when you call God into the matter. Prayer is always the first line of defense.
Gratitude never stops giving
When regularly used, it's transformative. Making time to say and show your appreciation for your spouse builds up a storehouse of love and respect.
I love that the word gratitude has part of the word attitude in it. It's so fitting. Merriam Webster dictionary technically defines gratitude as "a state of being grateful". Being in a state of gratefulness can really change your perspective and even be contagious. When applied to your marriage, having gratitude for each other can bring joy and positivity into your marriage.
.
Focus instead on the good your husband does. Let's brainstorm this for a moment: Perhaps,
• he mows the lawn and keeps up with the yard
• works hard to support your family
• attends church services with you, weekly
• always puts his clothes in the hamper
• does the food shopping
• picks up the kids
• plays with or reads to the kids
• pulls your chair out for you or opens doors for you
• doesn't stay out at bars with the guys
• tells you frequently that he loves you
It doesn't matter how big or small the good things he does are – tell him. And, journal about them. When times get tough or the two of you aren't on good terms, pull out that journal and reflect on the man he truly is. Develop an "attitude of gratitude".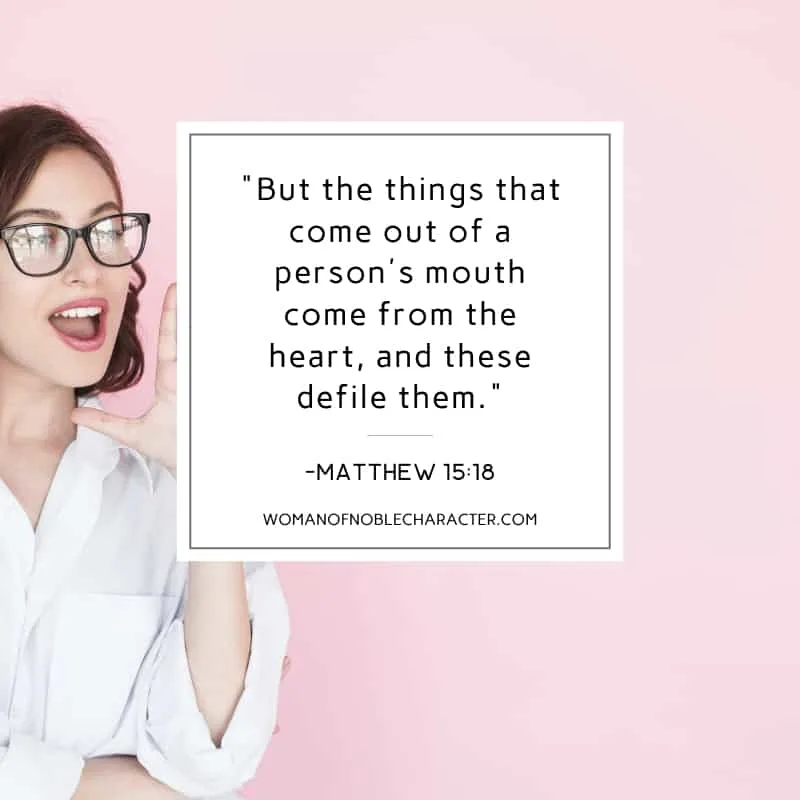 Then, take it one step further – let your husband know daily how grateful you are for him. I highly recommend reading The 5 love language by Gary Chapman.
If your husband has a love language of words of affirmation, then letting him know how much you appreciate him will mean more to him than you can imagine. Even if that isn't one of his love languages, everyone has some need to feel loved and appreciated.
You may even find that the more you show your gratitude toward your husband, the more he will, in turn, show gratitude to you. It's all about developing an attitude of gratitude.
Grab a journal and jot a few things in it daily. Things that you are grateful for about your husband. Some days it may be tough. He may really irritate you, but I'm sure you can find at least a couple of things that you are grateful for. Then, tell him a few times a day how grateful you are for him.
Tell me below if this is something that you do well or need to work on. I'm here to support you and give you encouragement along the way. Do you have an attitude of gratitude?
For more on being a Proverbs 31 wife, see our post on doing your husband good, not harm.
Or consider my book, The God-Centered Marriage, where we talk, in depth about love languages and gratitude.
Looking for more hands-on? The God-Centered Marriage Course is one of our top sellers and will help you and your spouse grow closer to each other and to the Lord.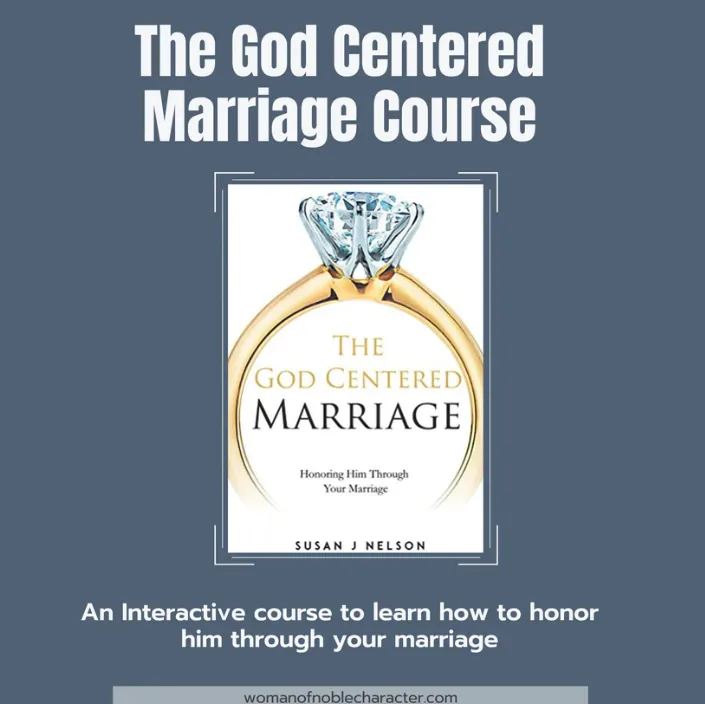 I have a great challenge for you to focus on gratitude. It's free and you can sign up here. To learn more, go to the Gratitude Challenge.
I'm praying for you, my friends!
Because of Him,
Sue